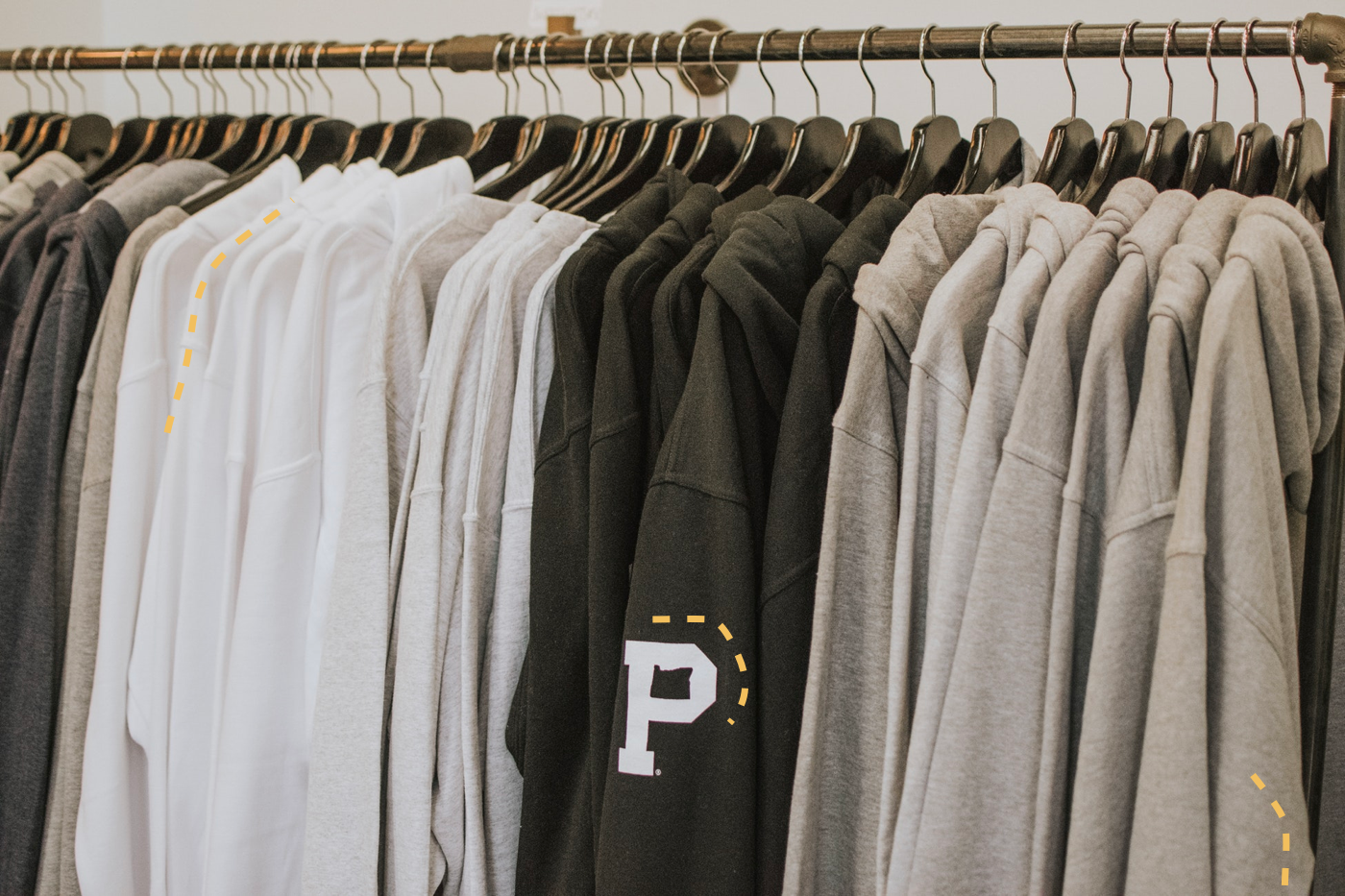 A niche of ecommerce not often talked about, the music merchandise industry sees steady growth of 9.4% in sales year-over-year. As music moves more to digital platforms, fans are itching to get their hands on pieces of tangible memorabilia. Why not leverage email to engage these fans and sell more merch? In today's post, we're sharing four email templates and automations to inspire your next merch campaigns and drive revenue through the roof.
Launch Merch Interactively
Subject Line: 🔥 Typical Season 3 is Here! 🔥
Typical Gamer announced the launch of their TS3 collection with an interactive header GIF and vibrant colours. Customers naturally gravitate to the eye-catching graphics and the full-width CTA that stretches across the email. They also kept their email copy short and sweet, with the only text-heavy section being the relevant announcement of AfterPay (a smart way to eliminate barriers to purchase, especially for customers that may be price sensitive).

Limited Time Releases + Building Hype with User-Generated Content
Subject Line: UGC + Limited Edition Twins Hoodie - One Week Only!
Dolan Twins released a limited edition purple hoodie for one week only. This is a great strategy to create FOMO and encourage customers to purchase within a set timeframe. Though most of their revenue was generated from the initial announcement email, sending a reminder is still an important next step! Their reminder email sent on the last day of the sale generated 20% more revenue - sales they would otherwise have missed out on.
The twins also leverage user-generated content to drive email opens - a great way to boost deliverability and improve their overall campaign performance. By saying "UGC" first in the subject line, they immediately get fans excited to open the email and see if their photos have been featured.

Recover Revenue with an Automated Abandoned Cart Email
Subject Line: Complete Your Odesza Purchase
Odesza proves that simple is sometimes best with their abandoned cart email automation. This email is automatically triggered when fans leave items in their cart without purchasing. The clear CTA to return to your cart, paired with the individual product images, makes it super convenient for fans to complete their purchase.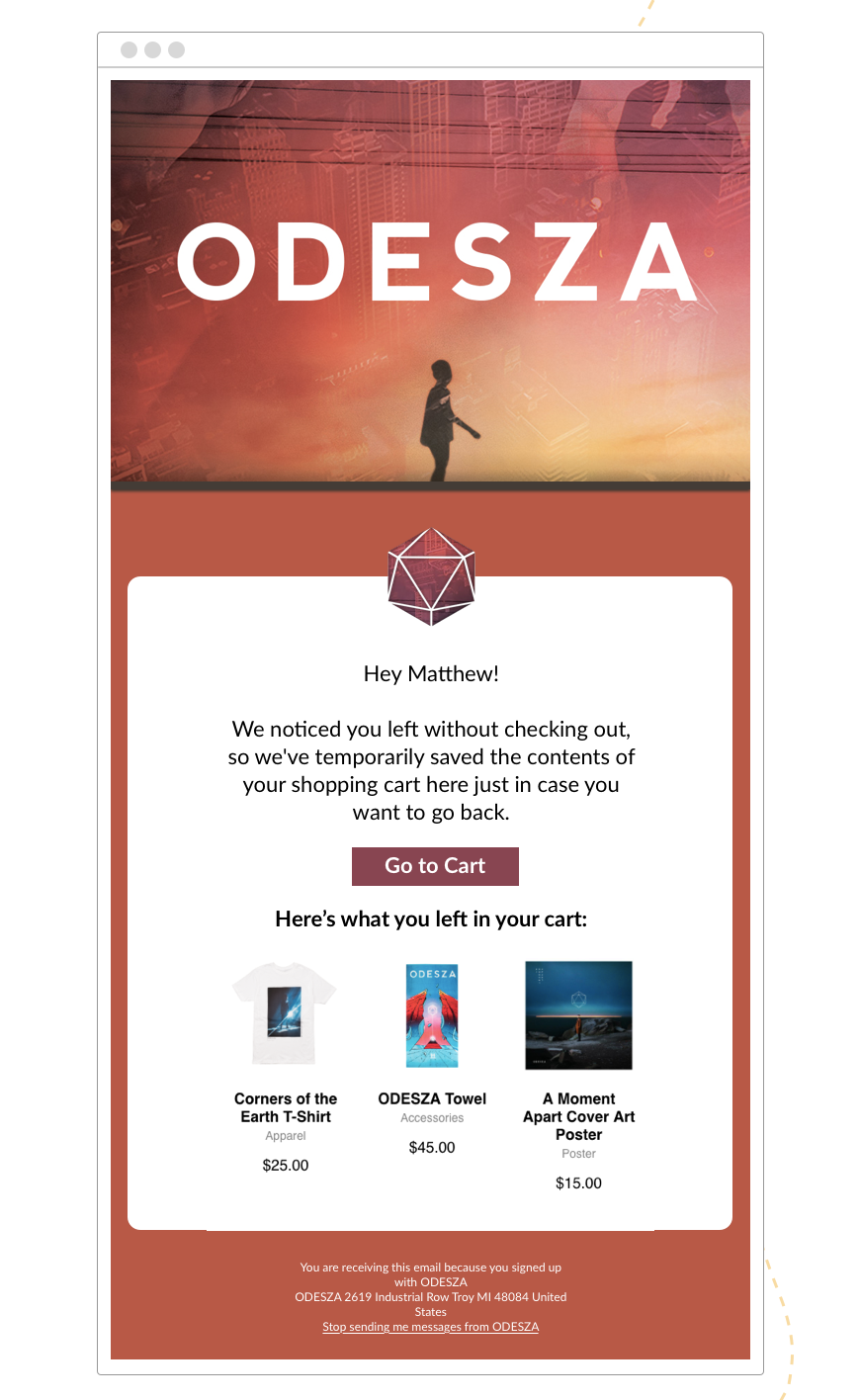 Recover Even More Revenue with an Abandoned Cart Series
Building a multi-step email journey is a great way to remind fans of merch they've shown interest in, and lets you introduce discounts (or other incentives) later in the purchase funnel. Typical Gamer automates a four-step abandoned cart series over one week, with the first two emails reminding customers of items in their carts, and the last two including a 10% and 15% off discount code to really sweeten the deal.
Email #1 Subject Line: Your Typical gear is still here
Send 30 minutes after customer abandons their cart
Email #2 Subject Line: Your cart is about to expire
Send 1 day after previous email is sent
Email #3 Subject Line: Take 10% off!
Send 1 day after previous email is sent
Email #4 Subject Line: Use it or lose it - 15% off
Send 5 days after previous email is sent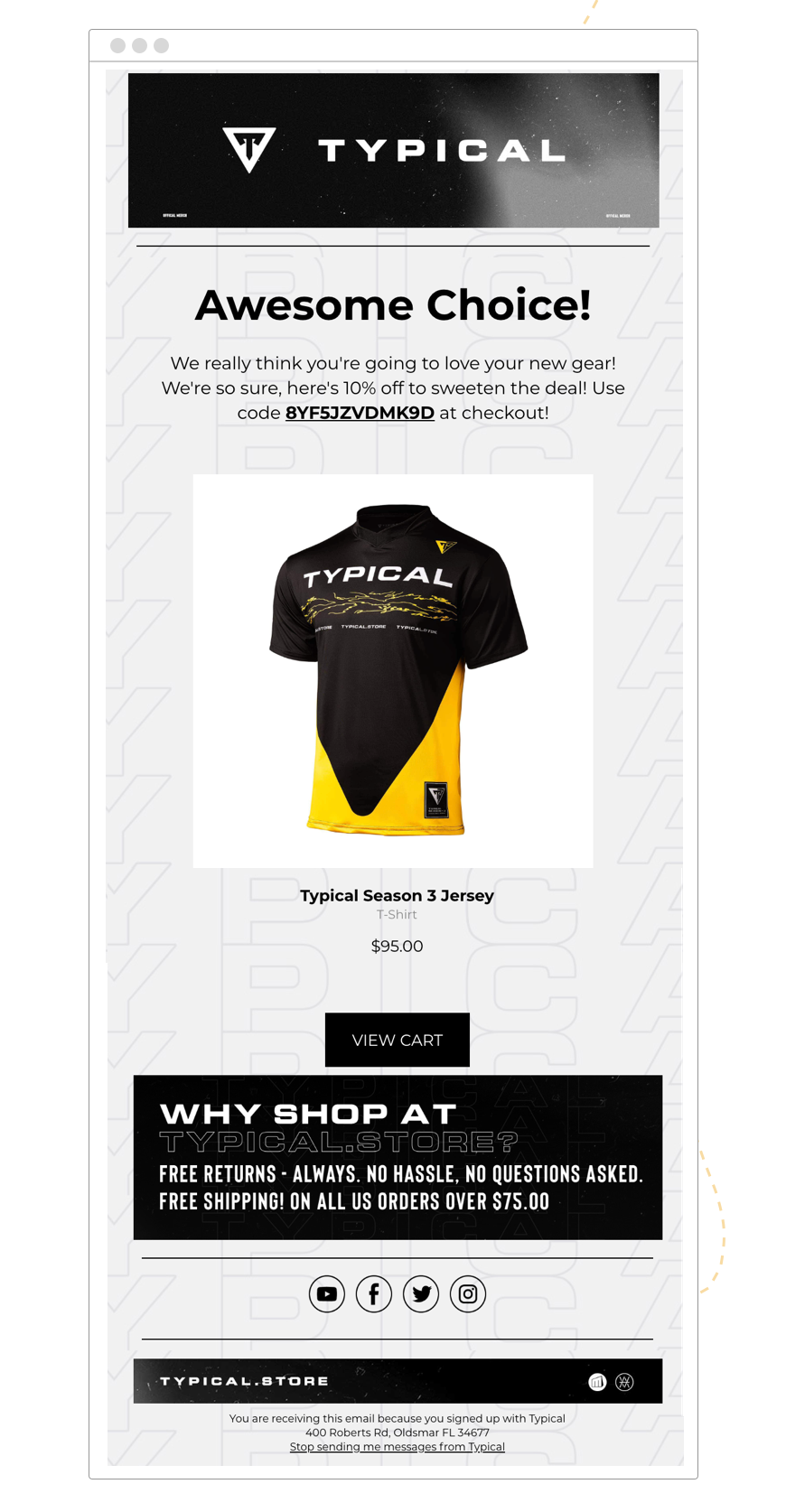 Wrap Up
With so much potential to maximize your revenue, it's time to create your own templates and automations to promote your merch. Whether setting up an eye-catching campaign to announce your next release, or a multi-step abandoned cart series to get fans to purchase, any update has the potential to elevate your ecommerce email strategy.