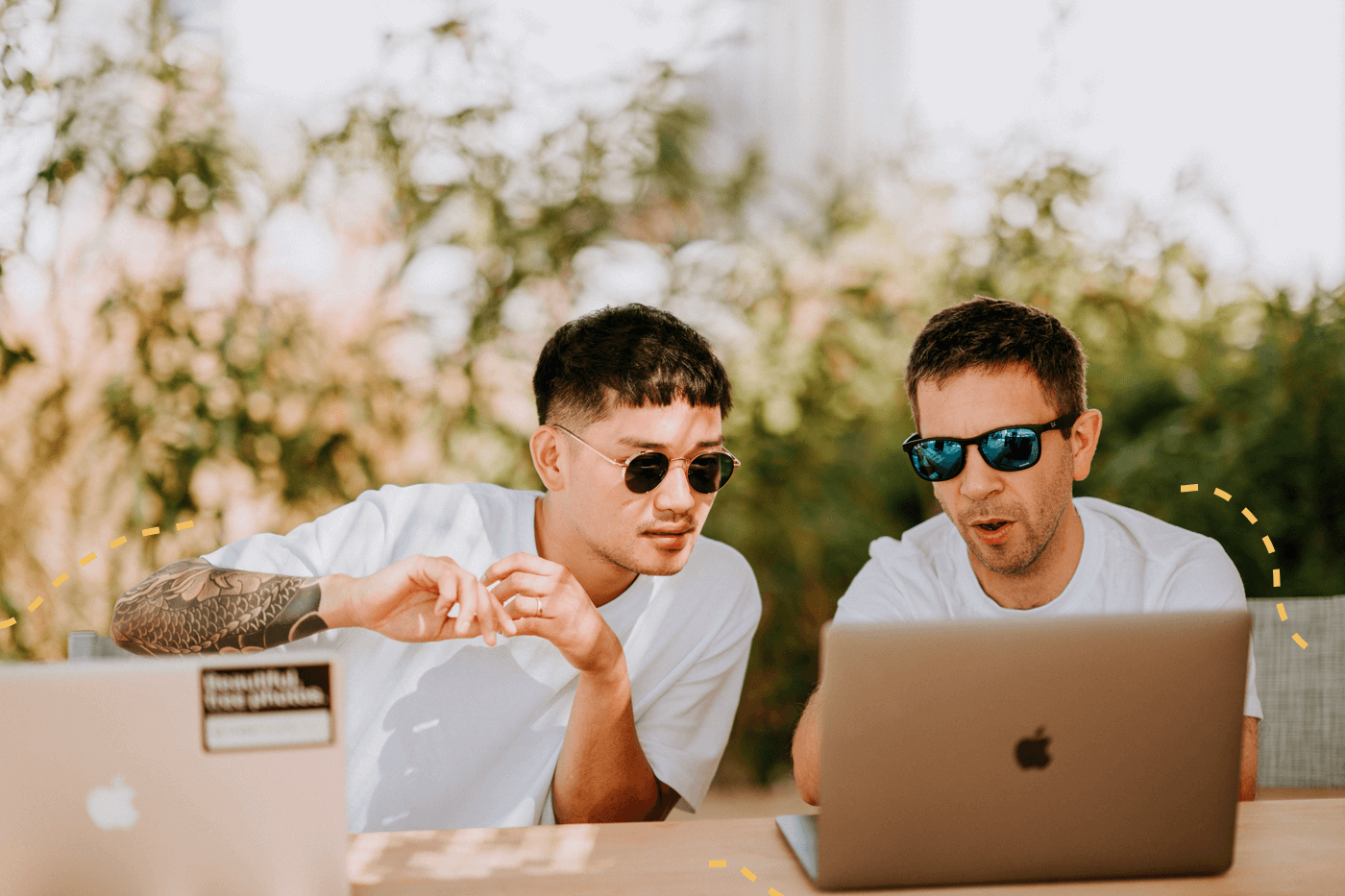 Switching ESPs can be a time-consuming process, especially if you have to manually import your subscribers. We feel your pain! We're here to help make this process as easy and efficient as possible. Below you'll find some of the best practices, tips, and tricks for importing data into Hive so you start sending email asap.
Save time by merging multiple CSVs before importing
If your subscriber data is split across several CSV files, save time by either merging all data into one CSV or using an online tool that merges CSVs. Make sure that each CSV has the same column types to ensure the data is properly synced.
Easily segment & organize your subscribers into groups
Segmenting your subscribers is the best way to send targeted emails and is guaranteed to improve your email engagement.
Related: How To Successfully Switch Email Service Providers (ESPs) with a Focus on Deliverability
In the Segment Name(s) text box, type the name of the static segment you want to import subscribers into. You can also import the subscribers into multiple segments by comma separating each name.

If you'd like to import subscribers into a segment that already exists, just type the exact same segment name into the text box. Hive will automatically recognize the pre-existing segment and add the subscribers to that segment.
Seamlessly define and categorize your subscriber data
Hive will automatically identify and categorize columns that include the most common imported data types (name, email, location, etc.). Double check to make sure they're all correct! You need to have one column with emails to import any data into Hive. If there are other columns that include data you'd like to have imported, select the column type by clicking the drop down menu.
Last thing–if your CSV includes a row with headers (name, email, location, etc.), click the checkbox beside First Row is Header.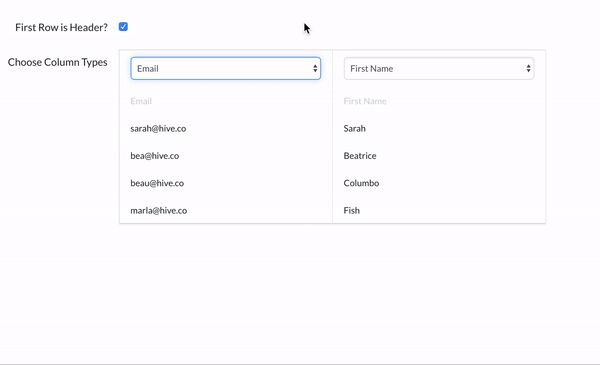 Say goodbye to cleaning up CSV columns before importing
We've all exported a CSV only to find it includes useless columns that we end up deleting. We've designed Hive's CSV upload to completely remove this inconvenient step.
If you don't choose a Column Type, the data in the rows beneath won't be imported into Hive. Only select the column types for the information you want imported into Hive! So basically, no more tediously removing CSV columns before importing–save some time and get your data in faster.
Set it and forget it! (until it's done importing of course)
Now it's time to press that Start Import button, sit back, and sort of relax. We wish you could completely relax, but you can still work on up and coming email campaigns, edit future templates, etc., while your data is importing. Once your subscriber data is completely imported, Hive will immediately send you a confirmation email. So no need to constantly refresh the import page, as much as we know that's how everyone loves to spend their time. Importing data into an ESP should never be a barrier to getting your work done. That's why Hive prioritizes saving your time, and more importantly, your sanity.