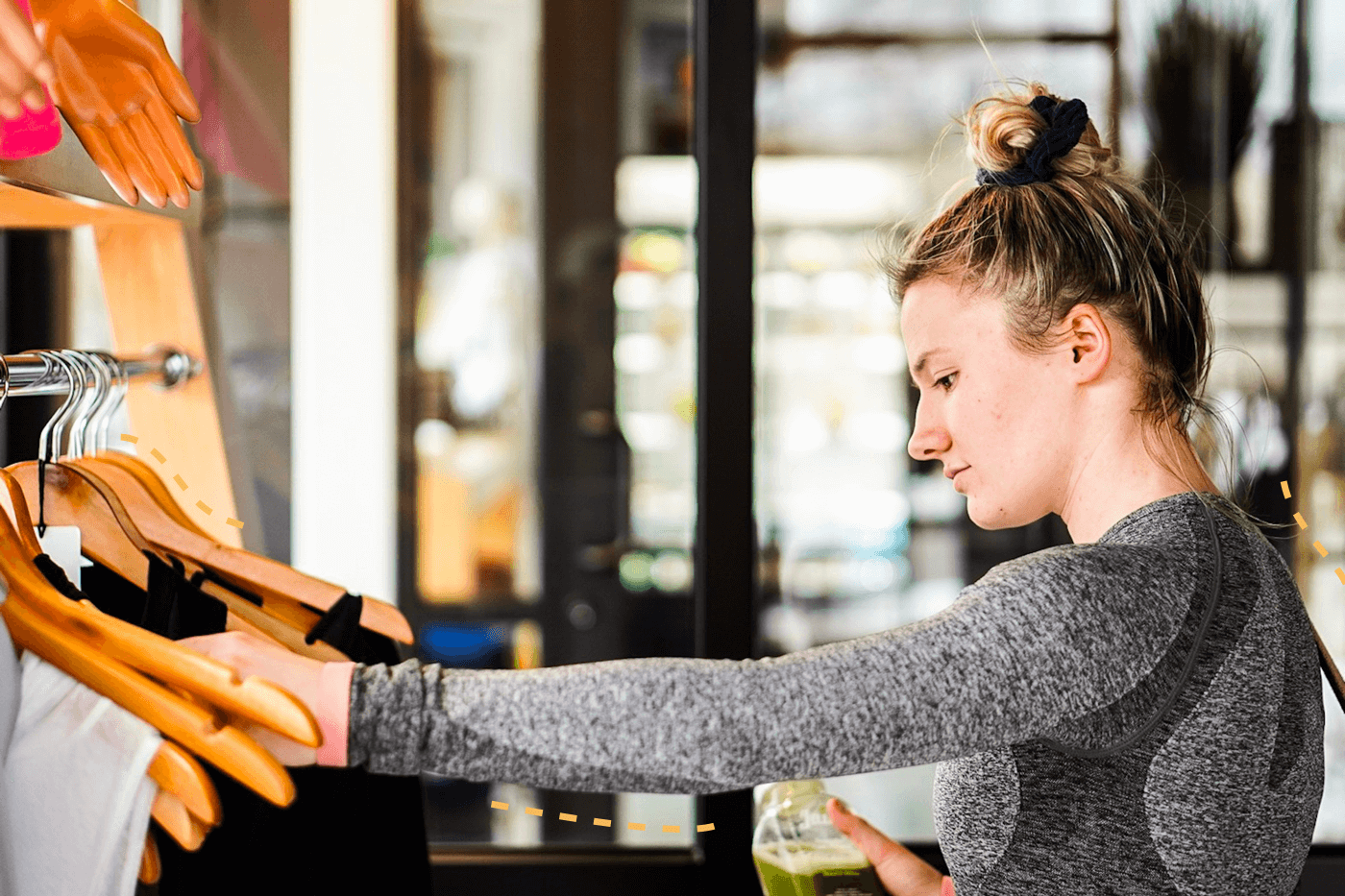 If you've got your abandoned cart email series down pat, you're probably starting to think about what other email automations you should implement to continue optimizing your store conversions. Next up? Recovering lost revenue from browse abandonment.
A quick recap: browse abandonment automations send an email when a customer browses your site, without adding anything to their cart. These emails can serve as a helpful reminder, encouraging customers to take the plunge make a purchase.
Related: Hive for Ecommerce Stores
This post includes the tips and tricks you need to set up a browse abandonment series that hits the balance of a useful reminder that's not too pushy.
Number of emails
To recover more revenue, we recommend setting up a browse abandonment series with multiple steps. Try starting off with three steps spaced out over two weeks. This cadence serves as a useful reminder without seeming too persistent. Since the customer is just browsing, not adding items to their cart, they might need a little more time to consider purchasing from your brand.
When to send
A good way to optimize your browse abandonment series is to test what timing converts best for you. We recommend sending the first email after one day, the second after one week, and the third after two weeks. It's a smart idea to send the emails at around the time the customer abandoned their browsing sessions - it's your best guess for when they shop online. The first email serves as a chance to catch them while your brand is fresh in their mind, the second when they're online at the same time next week, and the third on the same day the following week. Humans are habitual, so it's likely that your customers shop at the same time of day and day of the week.
What to send
There are a few types of content that work well in a browse abandonment email series:
Reassurance
If a customer has shown some interest in your store, but isn't ready to make a purchase, they may need some reassurance. A few tactics work well to reassure prospective customers: showing reviews from past satisfied customers and highlighting free returns.
Warby Parker promotes their free Home Try-On program, letting the customer know that they can try out frames without making a commitment.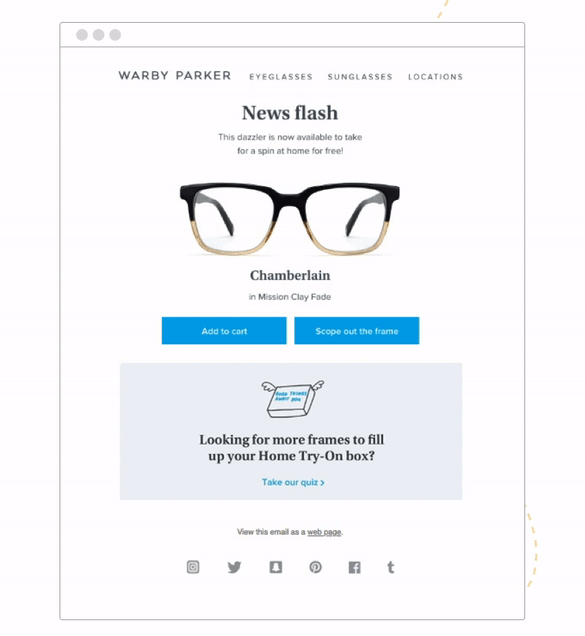 Friendly Reminder
You want to aim for a friendly tone in your browse abandonment email, shying away from anything too creepy or pushy. Including the specific items customers were browsing as well as a few recommended products is an easy way to mix it up.
Loeffler Randall hits the nail on the head with tone with the right level of casual but persuasive. By including other options to browse at the bottom of the email, customers are more likely to visit the store again and resume browsing.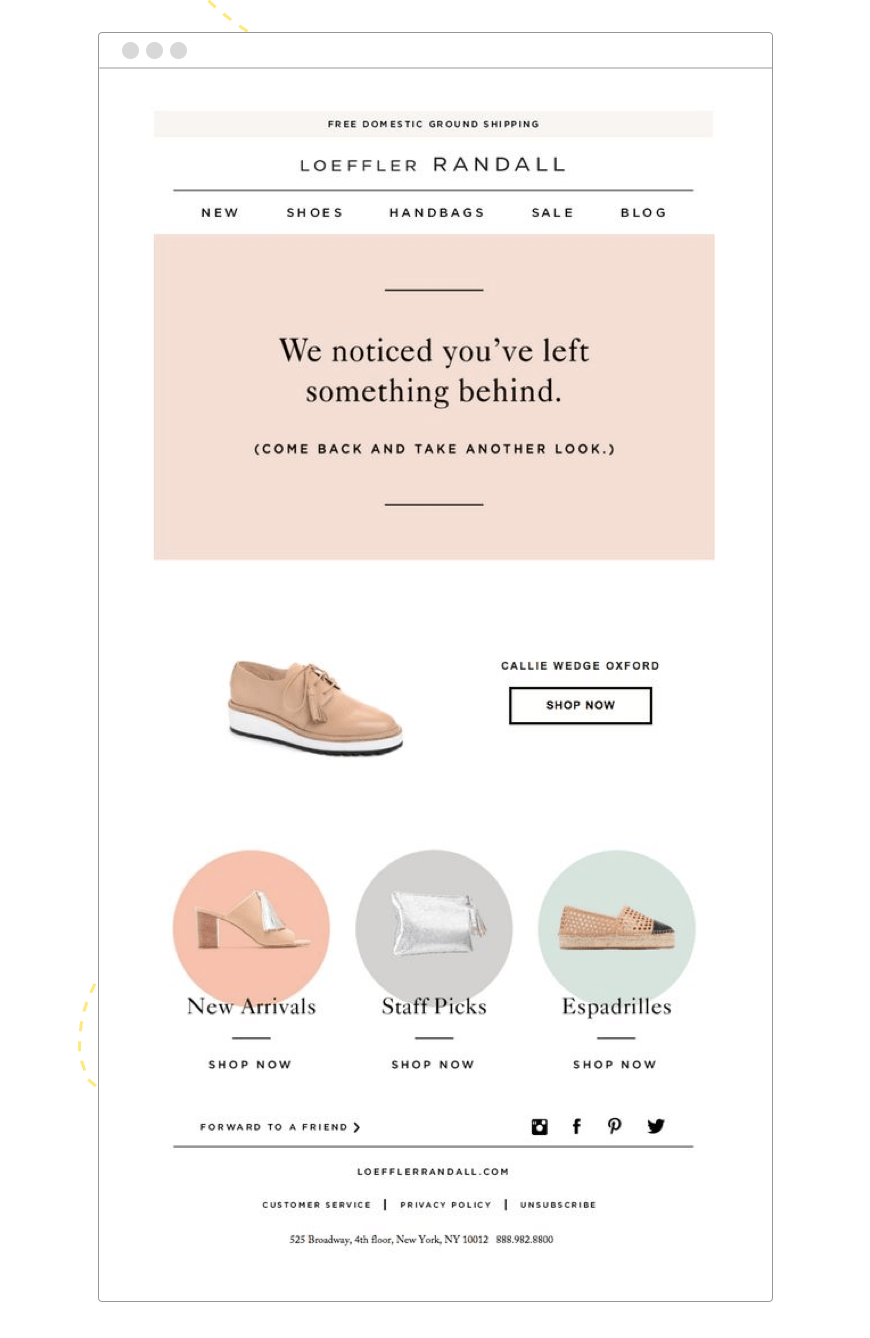 Discounts
Many brands use discounts as an incentive to make a purchase. You can use a blanket percent-off discount, a discount with minimum purchase, free shipping, or simply remind customers when items they browsed are on sale. We recommend playing around with discounts depending on the product you sell and what customers usually respond to well. Test a few options to see what converts!
Related: Inspiration for Your Browse Abandonment Subject Line
Converse sends a helpful reminder to customers when products they've browsed go on sale. Not only does the email include CTAs that let customers shop specific items they've browse abandoned, it also recommends similar products.

Wrap Up
Hopefully we've got you thinking a little bit more about tactics to use in your browse abandonment series. By combining a set of emails that work well together, you can create a coherent brand experience that converts customers!