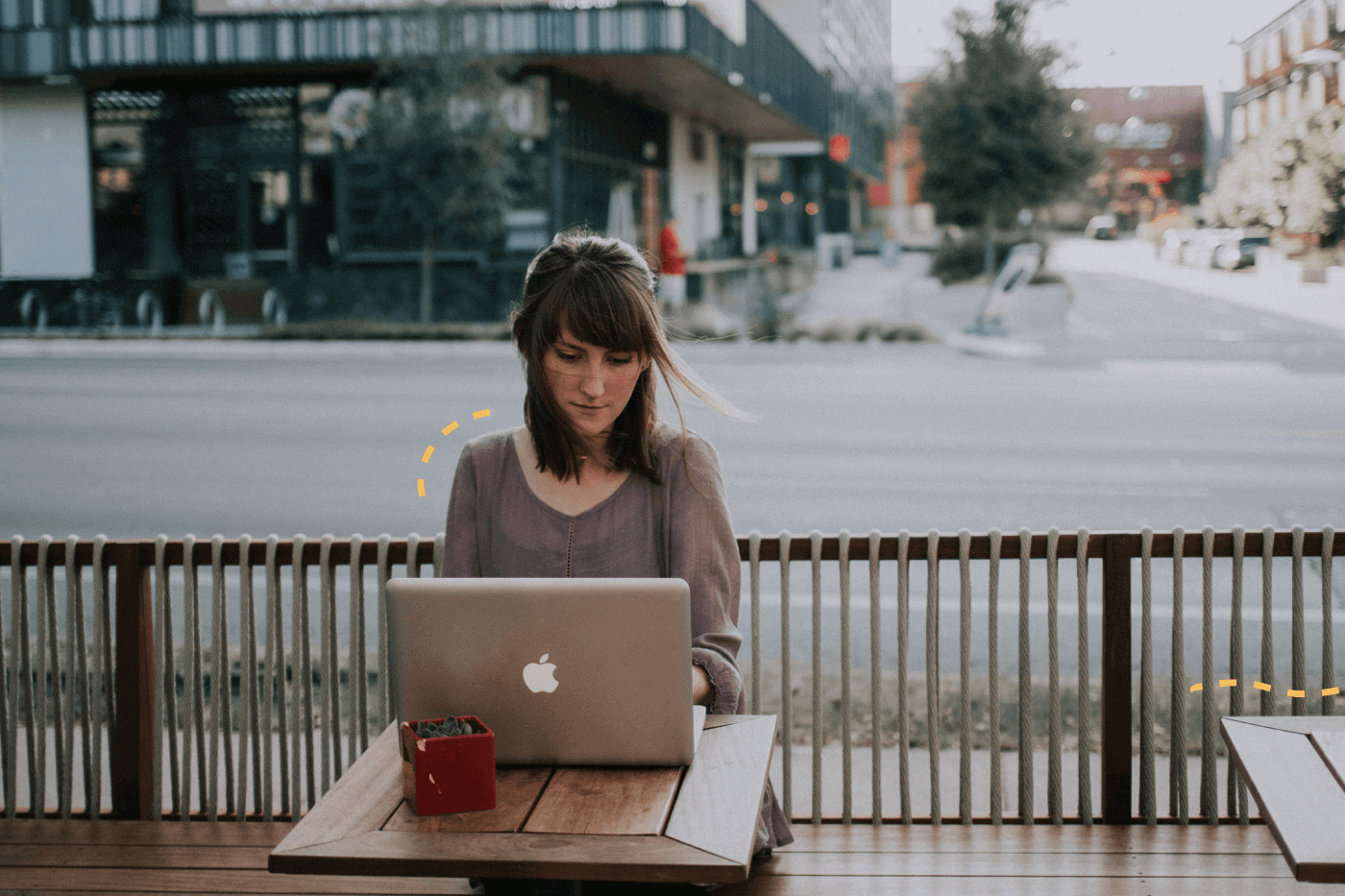 2022 is right around the corner! The new year is the perfect opportunity to make setting up these three email automations a resolution for the rest of the year. Let's dive in!
Why you need to use email automations
New year, new me but email automations are here to stay! They're the key to engaging customers at deeper touchpoints in the customer journey that lead to a conversion. They personalize your customer's journey and are triggered by their own behaviour on your website. They're hyper targeted to your customers' needs and are way more likely to get engagement.
Without automations, you're basically shooting emails in the dark. Automations are amazing for your bottom line and generate 320% more revenue than non-automated emails.  The best part? Automations take 5 minutes to set up and take all the grunt work out of sending emails. Set it up once, and let it work it's magic hands free.
Here are the top 3 email automations you should have in your 2022 email strategy.
Welcome automation
One of the best times to engage a subscriber is right after they've joined your list. Imagine walking into a store, and having no one welcome you. It would leave a pretty sour taste in your mouth, and it's the same for your new email subscribers. Over 70% of subscribers expect a welcome right at sign up, making this a necessary for your email strategy.
According to a study by Experian, welcome emails get more than three times more opens, clicks, and revenue per email compared to regular promotional email campaigns. They're the key to building a strong relationship with your customer right from the beginning of their journey with your brand. Return Path reports that when a recipient receives a welcome email, they're much more likely to continue engaging with the brand, finding that 50% of recipients who opened welcome emails read subsequent messages.
Once a subscriber signs up, send a welcome email right away like this example from Tattly. Make sure to share a little bit about your brand, and include a discount code with a CTA to your site. Welcome emails get the highest engagement out of all emails, making it the best opportunity to drive a sale.

Abandoned cart automation
With abandoned carts making up 70% of all carts, you can't afford to not have an abandoned cart automation. Your customer already has purchase intent since they've added something to their cart. With a little bit of legwork, you can set up an automation that easily drives a conversion. With a 10% conversion rate, there's a lot of potential sales you're missing out on without an automation set up.
Set your abandoned cart automation to send an email 3 hours after a customer left their cart. Always personalize the email with their name and a direct CTA to their cart. Add free shipping as an incentive to drive a purchase.
Browse abandonment automation
Browse abandonment emails are the underdog in the email automations world. These emails trigger when customers browse items online without adding them to their cart. According to Salecycle, browse abandonment emails average a 12% conversion rate, meaning that for every 1000 visitors that leave your Shopify store, you could be making an additional 120 sales - money otherwise left on the table.
Since browse abandonment automations are set to send based on unique customer actions, you increase the chances of a customer opening and clicking because of the relevant timing and targeted messaging. Let's say you have a potential customer who views a sweater on your site but doesn't add it to their cart. Your trusty browse abandonment automation then sends them a reminder email a day later with the subject line: "we love your style". Chances are your customer will open the email and start browsing your shop again. If you didn't have a browse abandonment automation set up, there's a chance you'd never see this customer again.

Wrap up
Email automations are not going anywhere in 2022. With their high conversion rates, and revenue potential, they're the key to maximizing your sales revenue for the new year. Take the extra few minutes to set these automations now and save yourself from losing out on a lot of potential sales later.