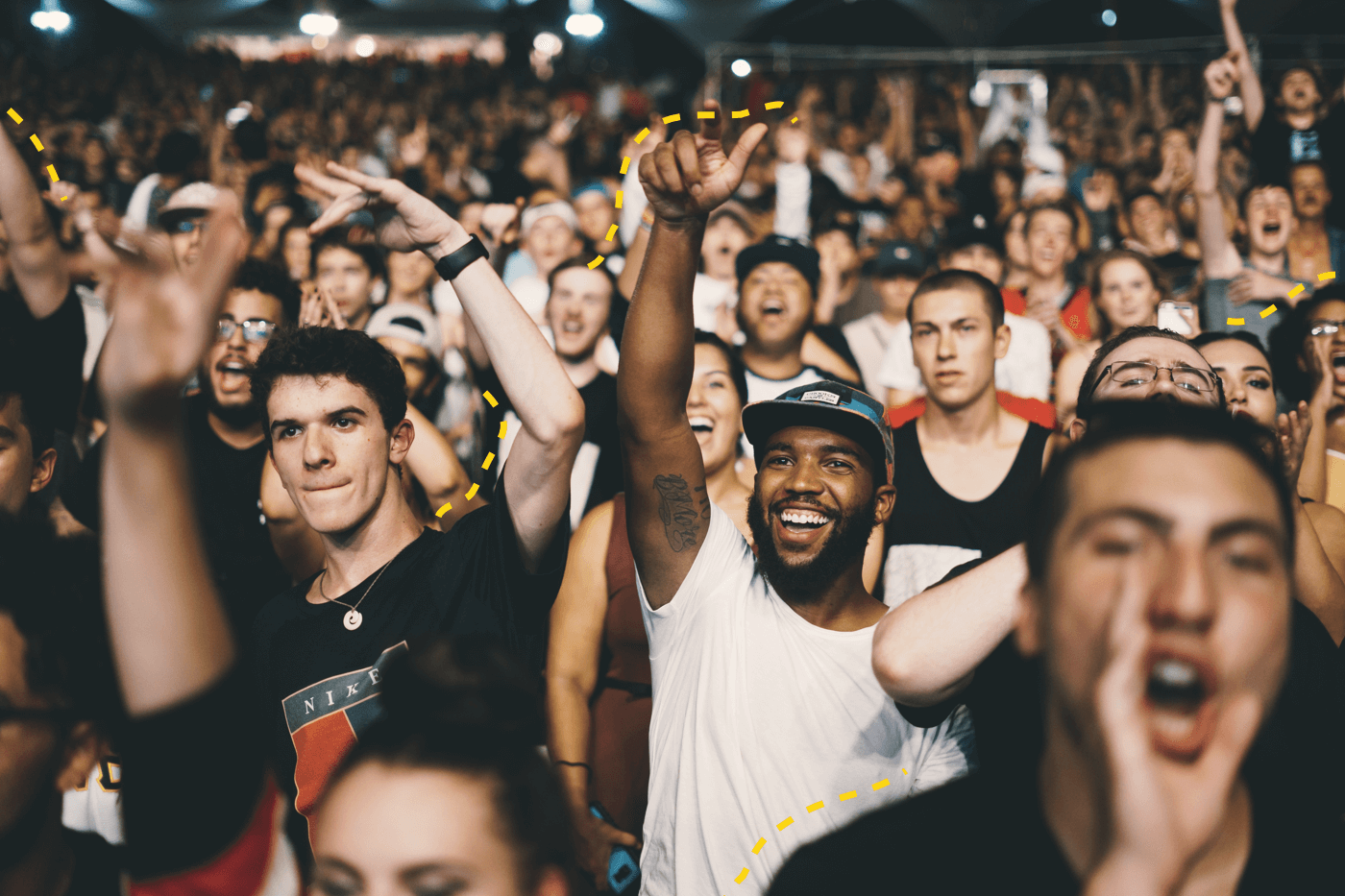 As an event marketer, you have access to some of the most actionable customer data out there. From specific music preferences to location data, you're constantly learning useful information you can use to send more targeted, relevant emails to your attendees.
We've put together a list of easy ways to segment your list and send better emails, ensuring more opens, clicks, and of course, ticket purchases.
1.  Segment based on previously attended events
Once an attendee buys a ticket for one event, you immediately get a handful of useful data about their preferences - from the specific artist they're interested in, to the genre, to which venue they attended. By adding attendees to these segments, you can continue to market to people who are interested in an artist while also letting them know about other events in that genre and at that venue.
2. Segment based on engagement with your email campaigns
Your attendees are giving you all the information you need to more smartly segment your emails, just by how they engage with what you send. Highly engaged subscribers who open most of your campaigns and are eager to click can be emailed more often. On the other hand, you'll want to segment out unengaged subscribers, slowly sending them less email. If they're still not engaging, you can add them to a winback campaign to encourage reactivation.
3. Segment based on location
The possibilities are endless when it comes to segmenting by location. Chances are, if an attendee lives within 100 km of a venue, they'd be interested and willing to travel to see their favorite shows. You can leverage this by segmenting attendees based on their location, and sending event announcements to nearby venues. You can also segment based on venues they've attend in the past. These may be further away, or in major cities across the country, but chances are attendees would be willing to travel again. By creating a segment of contacts who are attending from out of town, you can send more relevant content to them in preparation for the event, like directions or where to stay.
4. Segment based on engagement with online campaigns
Your online campaigns are a powerful source of data you can turn into actionable segments. Whether that means contests your attendees have entered to win tickets, or social media posts they've engaged with related to their favorite artists, you can think of online engagement as a direct expression of your attendees' interests and send relevant email based on those interests.
5. Segment by fans that buy merch
Attendees that buy your merchandise have already shown commitment to your brand. And with integrations like Eventbrite powering ticket sale data and Shopify for merchandise sales, you can easily segment your attendees by their purchase history. Creating a segment for them will help you send more targeted and relevant merchandise, increasing the chances they will complete a purchase. You can get even more specific as to personalizing based on this segments interests, sending them recommended merchandise based on artists they've expressed interest in or shows they've attended in the past.
6. Segment by purchase tier aka VIP fans
One of the most valuable ways to segment your attendees is based on purchase tier. You can segment based on the number of tickets attendees purchase, as well as the types of tickets they are purchasing. Strategizing how you interact with this segment can unravel huge opportunities; cross-selling to different artists at venues they regularly attend, or up-selling to bigger ticket packages based on their previous purchase behaviour. These are also the attendees you should be rewarding so you incite further engagement and purchases as a way of earning more rewards.

Start Segmenting!
Segmenting your list is crucial in ensuring you're sending relevant content that will keep your attendees engaged. With so much data at your fingertips, and these 6 ways you can strategically segment your data, you're ready to see massive returns and start selling more tickets.
Want more tips on how to segment your lists? We recently shared 3 Key Event Emails & Segmenting Strategies To Reach the Right Attendees.