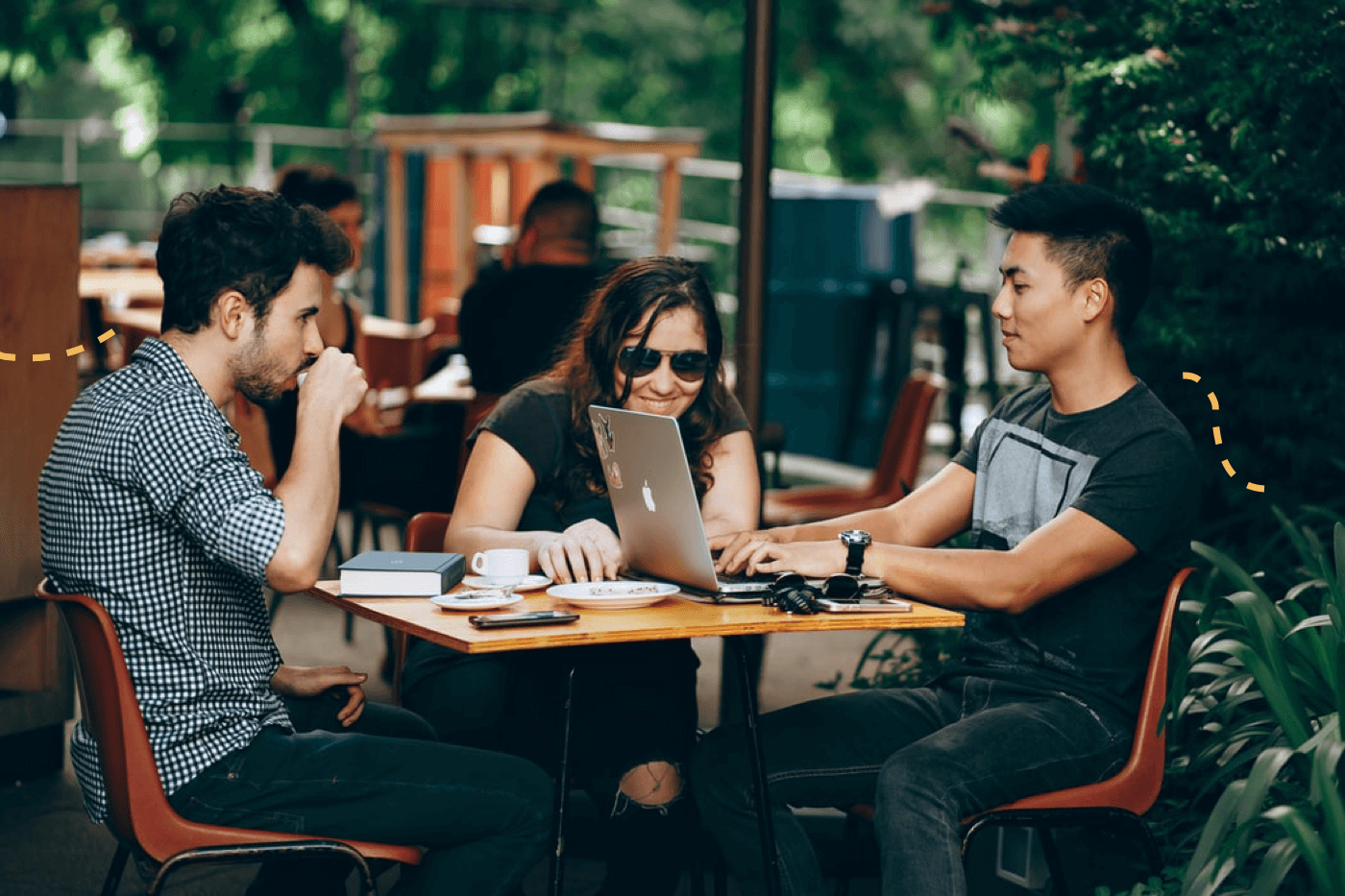 A well-designed email template is the key to driving engagement and boosting revenue for your ecommerce brand. Email has a 3800% ROI, and gets 6 times the engagement of social media posts and is a highly useful tool for your business. That's because emails are highly targeted and automated based on your customers' actions and behaviors.
There are a few best practices you want to follow for your email campaigns! As a general rule, you want to create clear calls to action (CTAs) so your emails have a clear purpose. Your audience will know exactly what actions to take and it'll increase your engagement. Secondly, don't send every email to every customer but instead, target emails based on previous behavior and engagement levels. Continuously sending irrelevant emails to your inactive customers can hurt your deliverability in the long run. Lastly, make sure you automate emails so your sends are triggered by different customer actions. This can be in the form of welcome automations, cart abandonment, order confirmation, or promotional emails. To get more inspo to revamp your next email campaign, keep reading!
Welcome emails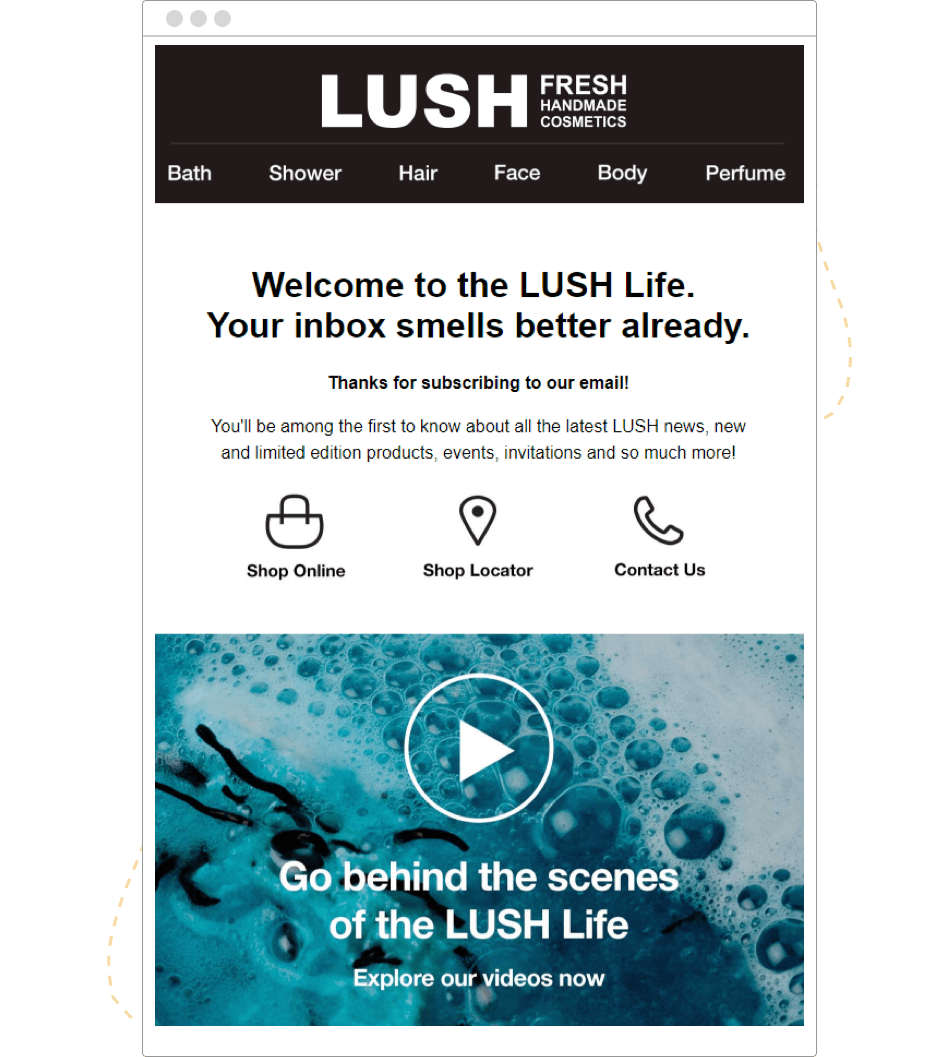 This is a great example of a highly engaging welcome email template. Videos are super engaging and acts as the main CTA in this email driving leads to their site.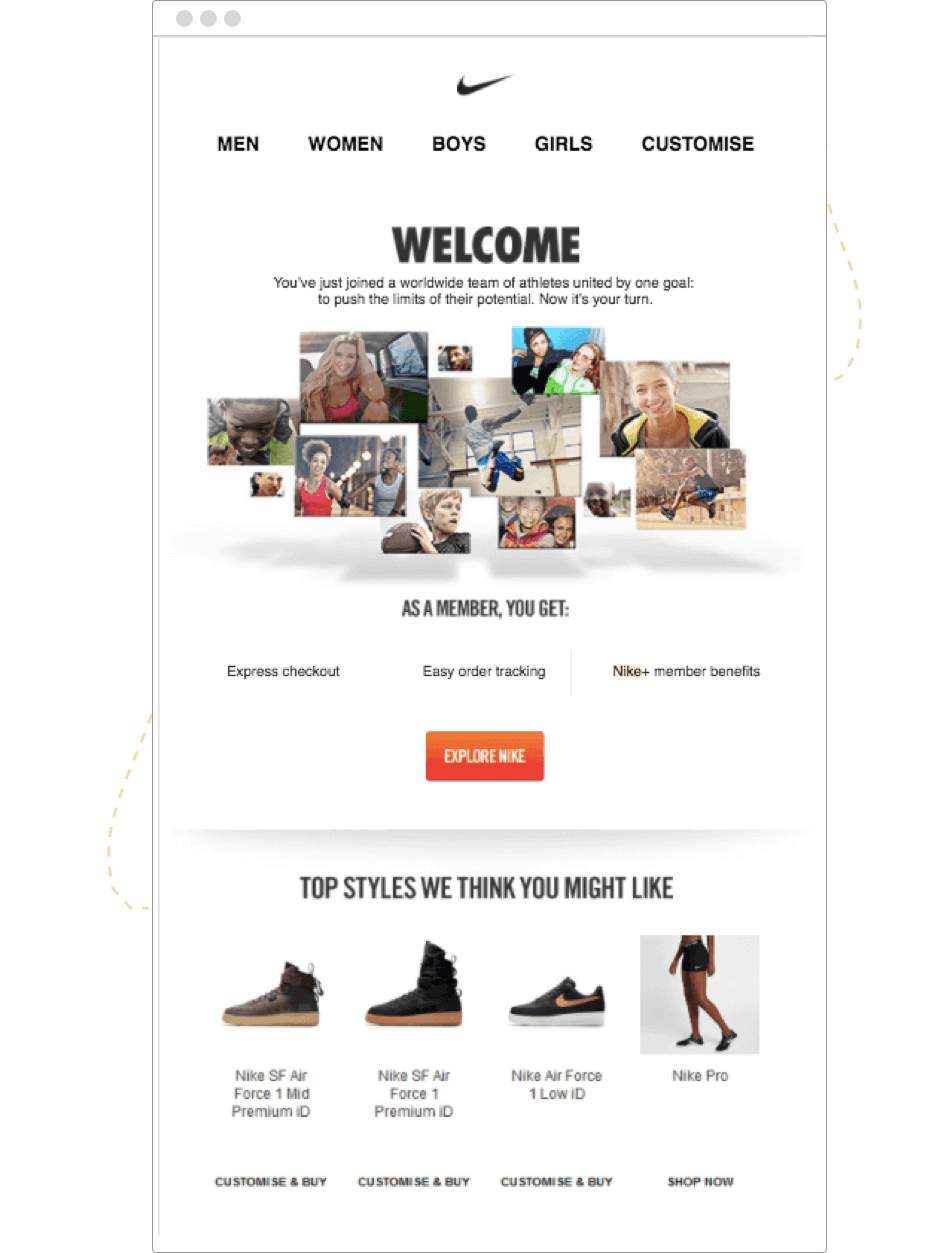 This welcome automation email is short and sweet and creates a feeling of acceptance into an exciting community of athletes. It has a clear CTA that takes customers to their main site with product links at the bottom personalizing it for the customer.
Promotional emails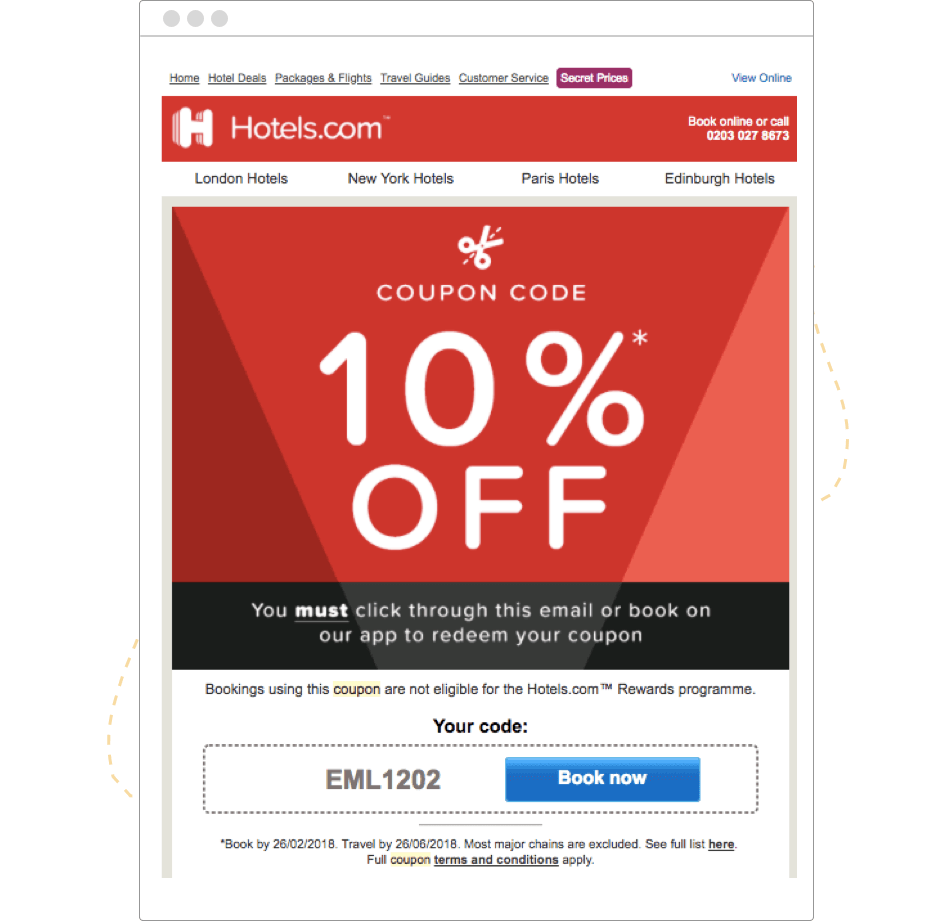 This promo email by Hotels.com is guaranteed to get high engagement from customers because they need to either click-through or book on their app using their unique coupon code. This is a great way to track engagement and makes it easy to get the performance data of your promotional emails.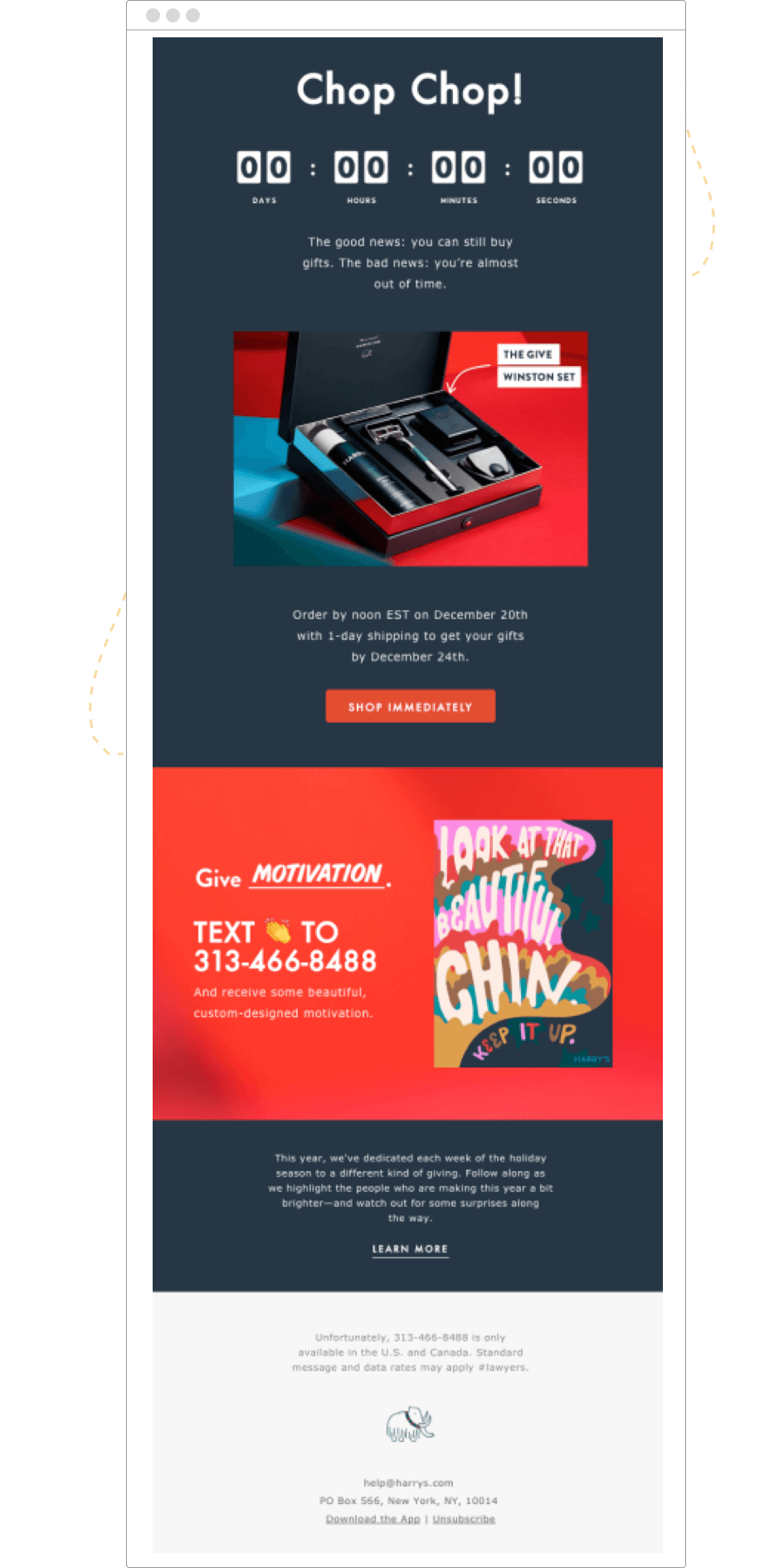 This email by Harrys builds suspense and creates a sense of urgency making customers want to purchase whatever's in their cart immediately! Pair this with a discount code or sale and you have a winning combo for high engagement.
Abandoned cart emails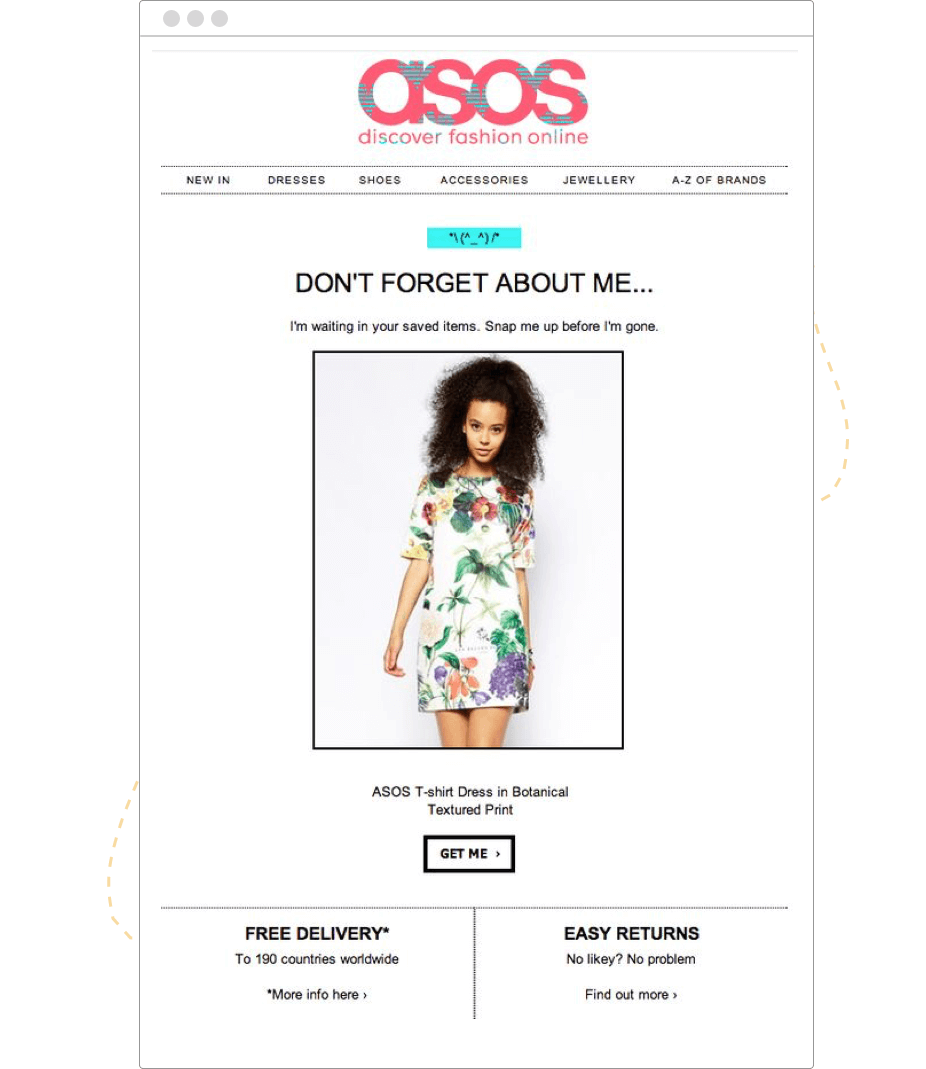 ASOS keeps it simple and straight to the point with their cart abandonment email. An image of the abandoned item acts as a reminder to purchase and is paired with a CTA that drives them back to their cart.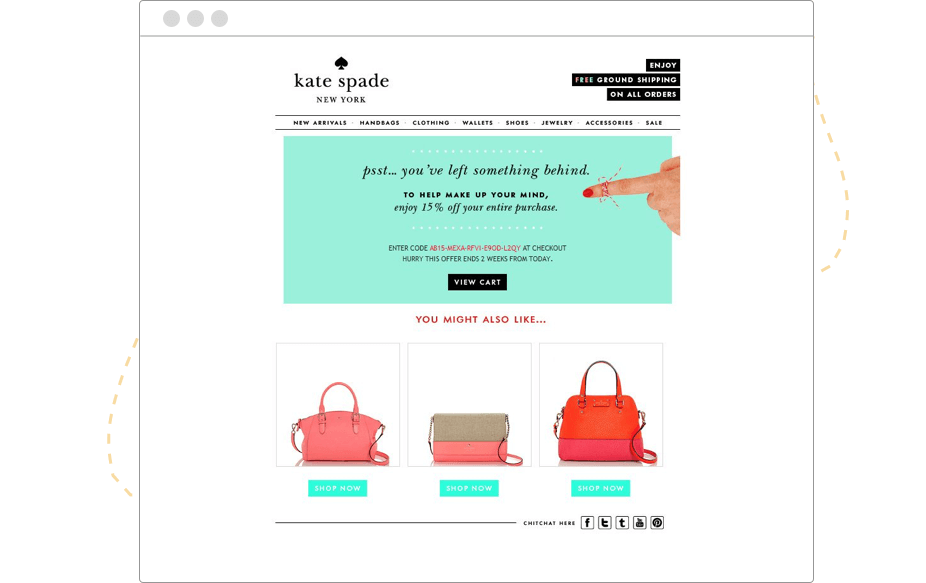 Kate's Spade is similar to the ASOS example above but also gives customers a coupon code for 15% of their entire purchase. This is great for customers who've abandoned large carts and can convince them to go through with the purchase.
Wrap up
It's never too late to revamp your email campaigns with some fresh new templates. Experimenting and trying out different email marketing strategies is the key to finding out what works best for your brand and audience. Want to get more email template tips? Check out our other design blogs.