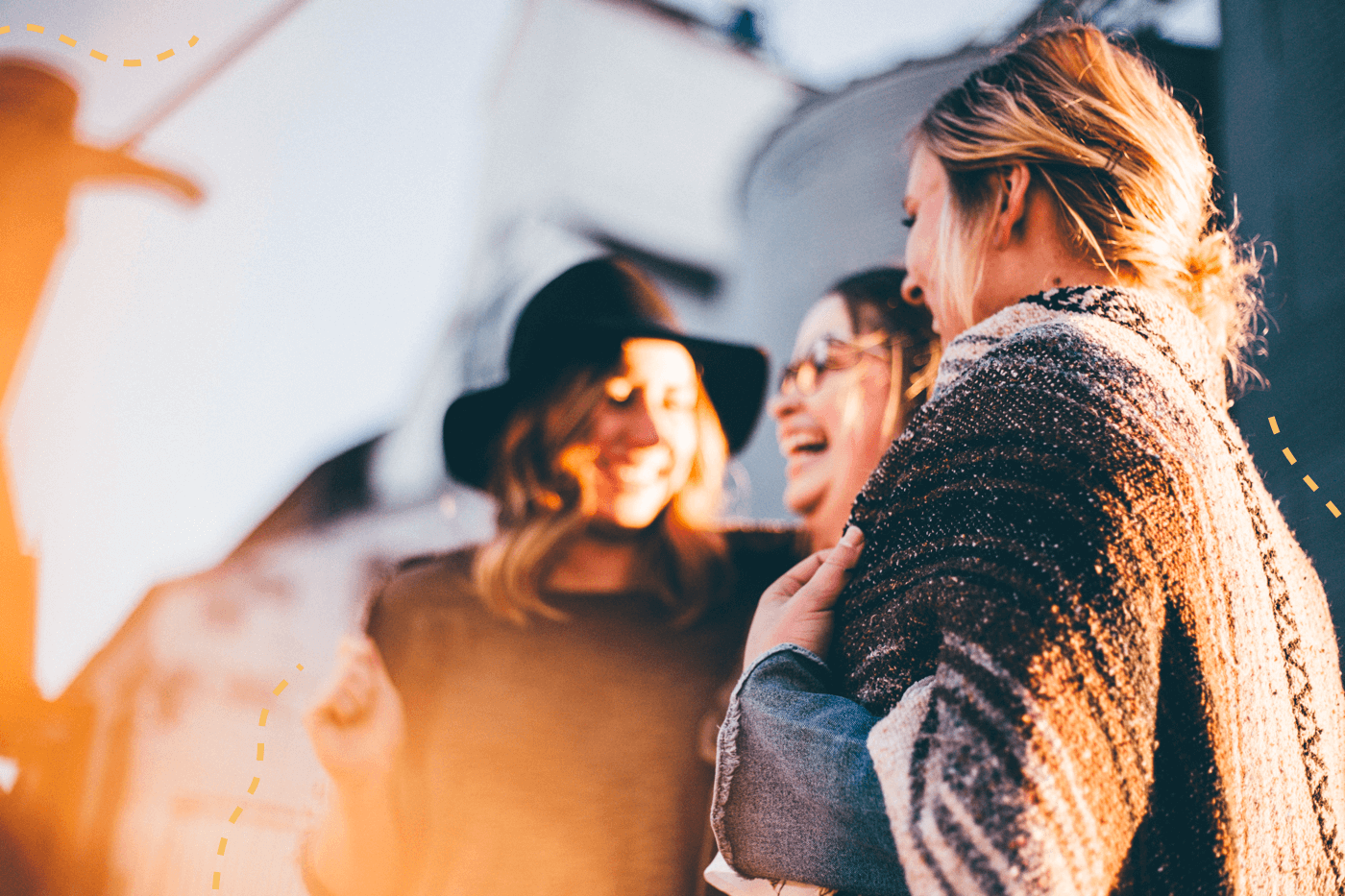 Designing beautiful emails with great copy is just one piece of the puzzle. Making sure you're sending the right emails, to the right people, at the right time, is equally as important as the content itself. That's where a strong segmentation strategy comes into play! You should be segmenting your audience based on previous behaviour, and insights you pulled from sign up that you can use to build tailored campaigns fans will be excited to engage with.
A strong segmentation strategy directly translates to higher opens, and clicks, increased revenue and guarantees better deliverability over time. Let's dive in!
A quick deliverability refresher
Deliverability is your sender reputation that ISPs like gmail use to determine if they should place you in your fans' primary inbox. This means that you could be designing the most engaging emails, but your fans might never see them if you have a poor sender reputation. By sending email blasts to your whole list, you risk sending your fans emails irrelevant to their interests, which could lead to drop offs or worse land you in spam.
By sending tailored emails based on your segments' interests, you're optimizing your campaign to drive engagement, so you get higher opens and clicks, and better deliverability over time.
Related: Why You Need To Focus on Email Deliverability To Drive Higher Revenue For Your Next Event
Using a popup form to gather important fan insights
Your segmentation strategy starts before you even send emails. Ask the right questions during sign up about your fans interests, demographics, and what they want to hear from you. Then use that data to gather insights to build strategic segments, and send tailored email and SMS campaigns that you know your fans will be happy to open. Fan data is your best friend, and sending personalized data driven email campaigns has been proven to increase open rates by 203%.
Build your popup form to ask fans if they want to receive emails or SMS about future events from this artist, future ticket releases, and about other artists in that genre. For an even better browsing experience, set up a mobile specific popup form for fans signing up through their phone that only asks for SMS. For fans using their normal web browser, they'll see the regular popup form that asks for just their email or both email and SMS.
Must-have segments for events
Segmenting your audience is a great way to action the insights you pulled from your popup forms. Use the segments below to send targeted, data driven campaigns to your fans!
Demographic
Name, location, and birthday are all important information you'll need when creating your next campaigns. You wouldn't want to send an email about an event in Toronto to a fan in Texas, or about tickets to a 21+ show to a fan that's 16. Without this data, you're not getting a full picture of who your fans are, and missing out on the opportunity to build stronger fan relationships.
Genre
Once a fan signs up for your list, you already have some insight into what type of music they like, and you can use that information to expose them to similar artists in the same genre. With new shows on the horizon, you can tailor the emails and SMS you send them based on the genres they listen to.
Previously attended event history
If this is a fan that's been to one of your shows before, you've hit the jackpot! There's so much information there about the events they're interested in, the music they like listening to, the amount of money they're willing to spend on shows etc. Use this information to send future artist updates, highlight artists in a similar genre, and announce early presales to those fans that have attended the same or similar events in the past.
Venue
Send venue updates to fans who've been to shows at the venue previously! Ask them if they have any feedback, and what their experience was like. If they enjoyed their previous experience at the venue, they're more likely to want to go to another show at the same venue again.
Online behavior
You know what they say, the internet is forever and luckily houses a goldmine of information about your fans. Fans' online engagement is a direct expression of their interests, which you can use to send hyper-targeted campaigns! Say your fan likes a post on your instagram about an upcoming show, or enters a giveaway for new tour merch, you can infer that they're probably interested in your next tour. Use that knowledge to send targeted campaigns that will convert, and get them to your next show.
Segmenting by engagement
Segmenting by engagement is one of the strongest yet simplest tactics for better opens, clicks, deliverability, and customer engagement. By segmenting your sends on unique past engagement behaviour, you're sending emails to subscribers based on when and how they'll most likely engage, and can tailor their email experience to their unique relationship with your brand so far. Use the engagement segments below to build stronger fan relationships, and engage them in meaningful ways that improve retention, and drive sales:
Active: Subscribers who've opened or clicked any of the last 5 emails they received
New: Subscribers who haven't yet engaged but have received less than 5 emails
At-Risk: Subscribers who haven't engaged recently and received at least 5 emails
Inactive: Subscribers who haven't engaged with any of the last 10+ emails they've received
Invalid: Contacts who have unsubscribed, spam complained, or have invalid emails
Related: The Key to Maximizing Opens and Clicks: Segmenting By Engagement Level
Wrap up
Segmenting your audience is the key to getting the right emails in front of the right people at the right time. When you blast emails to your whole list, not only are you hurting your deliverability but you're not fully optimizing your campaign to get the best engagement, and losing out on potential revenue.

Whether you sell merch, manage multiple event venues, or are planning your next tour,  leverage the power of segments to build stronger fan relationships, increase conversion and drive higher ticket sales.
Want a deeper dive into the world of segmentation? From actioning to maintaining segments and everything in between, the Ultimate Guide to Segmentation has everything you need to design a powerful segmentation strategy. (Plus, an actionable checklist to keep you on track!). Check it out 👉🏼