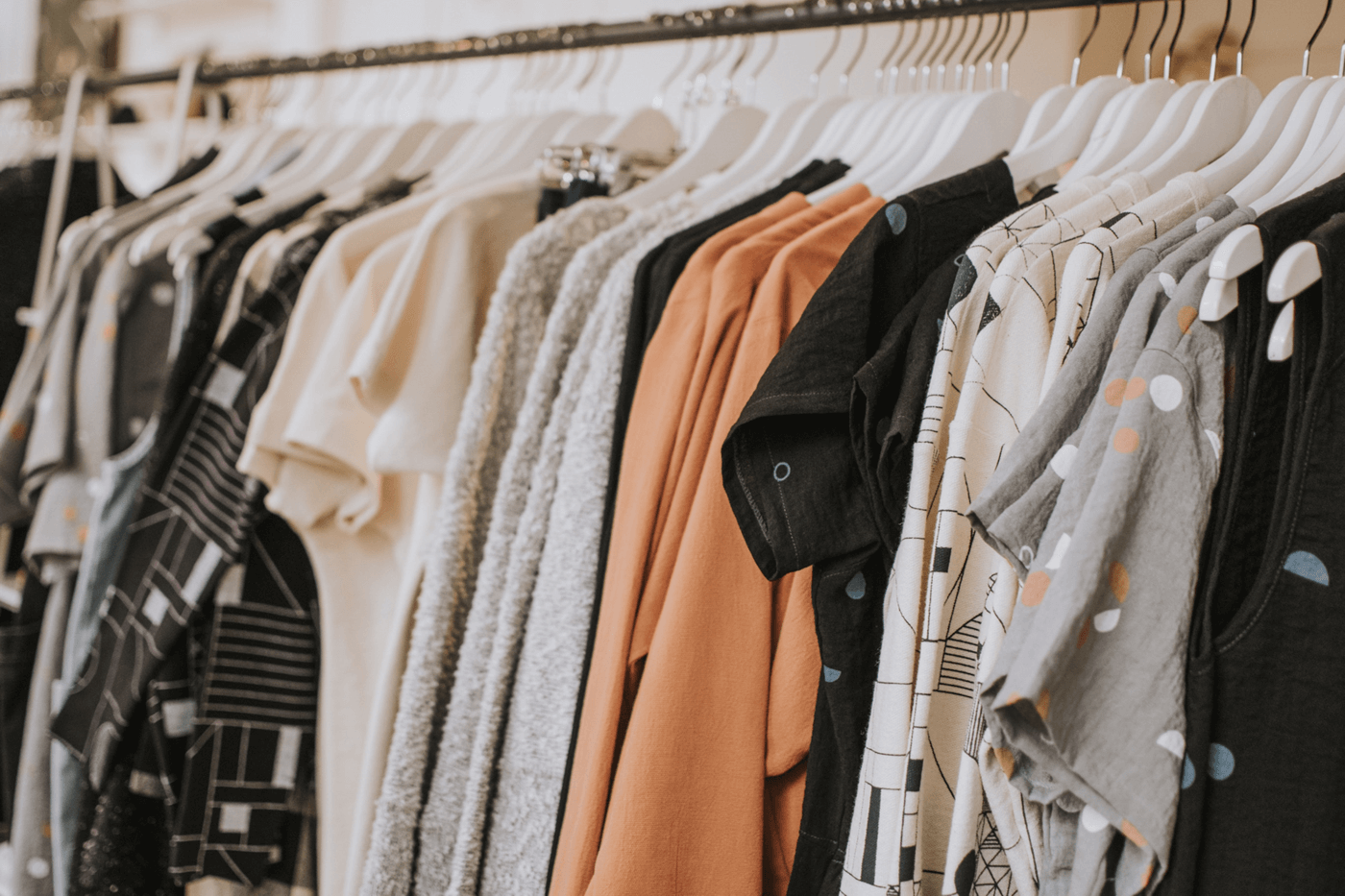 Spring is right around the corner, and we couldn't be more excited! The days are getting longer and the sun is in the sky again. Take advantage of this start of season excitement with a fun email campaign celebrating your new spring line or sale.
These templates are perfect examples of email dos - from bright images, to cute copy and clear CTAs. It's time to get inspired:
1. Everlane: It's Layer Season
Everlane's email gets its subscribers ready for the season with one of the most exciting aspects of spring: layers (this is not a joke)! Promising one hour delivery and transparency on sourcing, this campaign shows they know their target market well.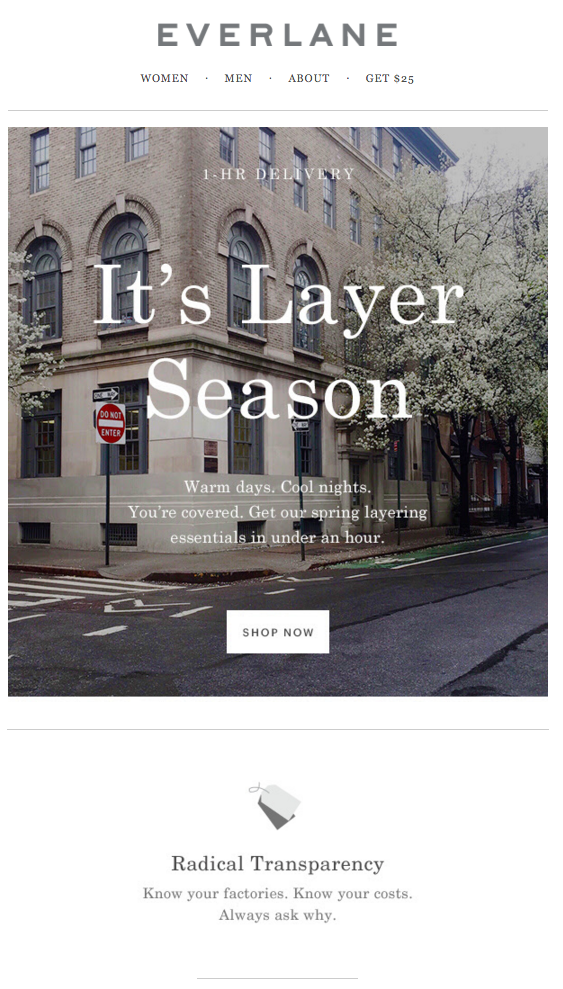 2. J.Crew: 30% Spring Sale Styles
There's nothing like the combination of a sale and urgency to get subscribers to act fast. This email combines a lovely spring theme with clear, no nonsense copy that will get recipients to click.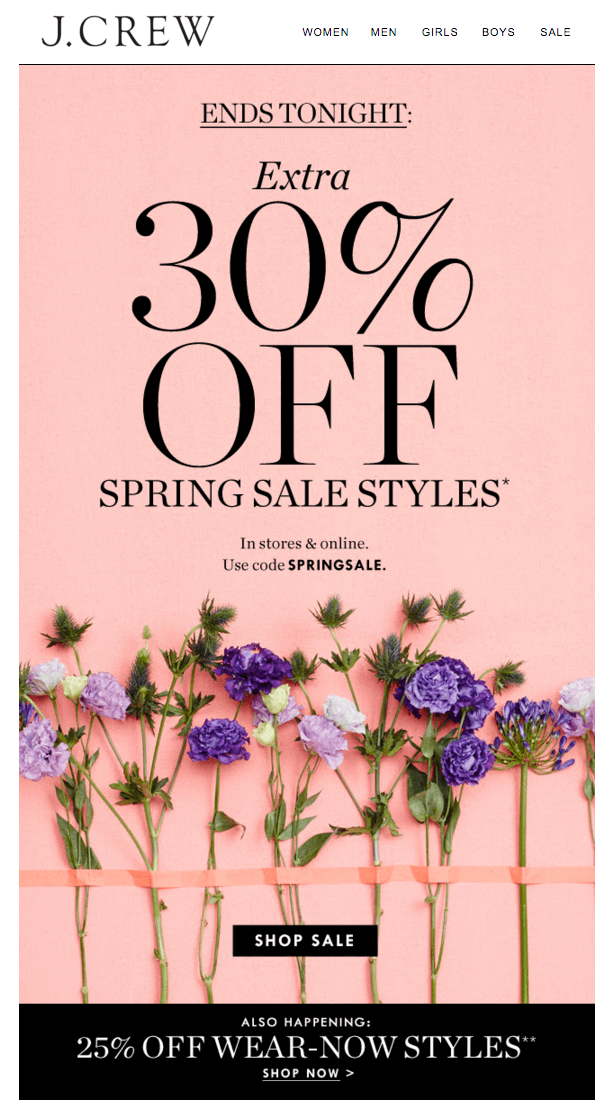 3. Union Made Goods: April Showers
Union Made Goods puts a different spin on things by promoting rain gear for April showers. This unique look at spring is sure to make their email stand out in any inbox.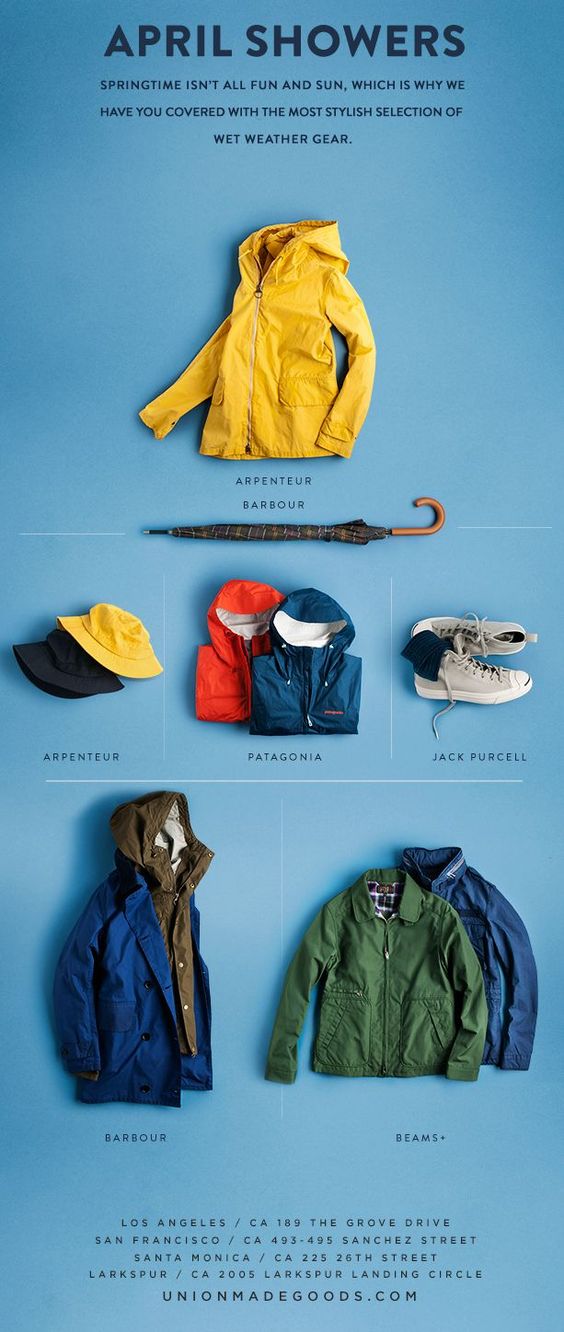 4. Aritzia: Here Comes the Sun
Aritzia provides everything you need to know in their email, hitting the what, when, and where with simple, straightforward copy. The way the words are placed on the image guides your eye right to the 'Shop The Sale' button.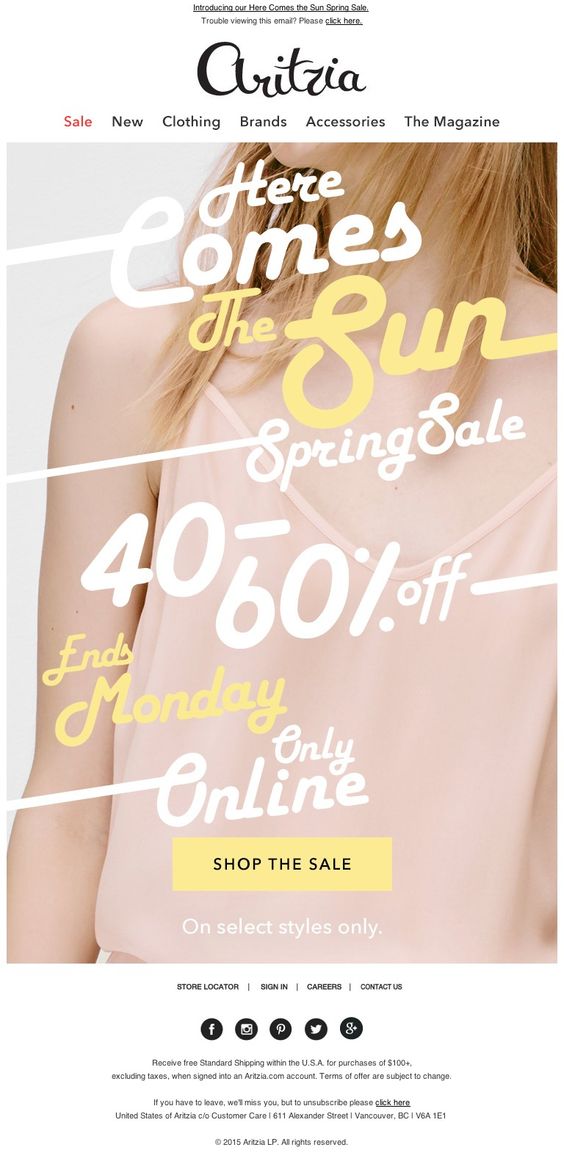 5. The Loft: The Hunt for a Good Deal is Over
Who doesn't love a GIF email? Easter eggs in pastel colours grab subscribers' attention right away, putting them in the mood for the season and a brand new line of spring outfits.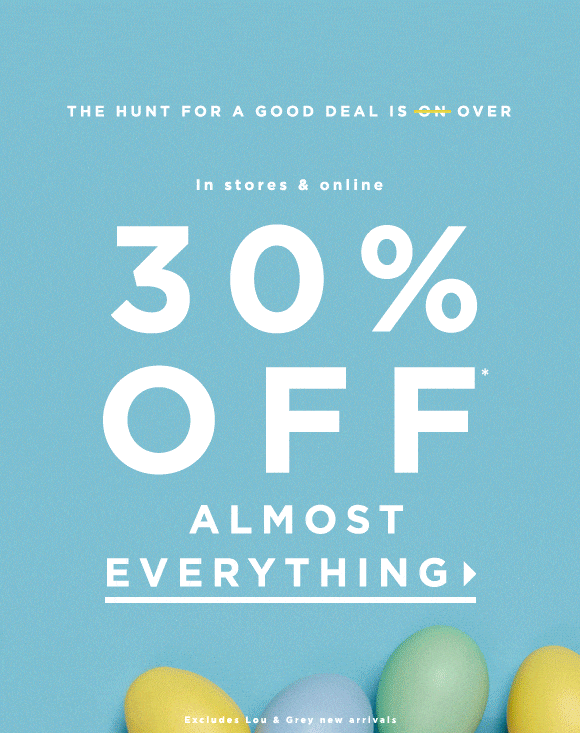 6. Boden: Prepare to be Blown Away
Because we couldn't settle for just one GIF: Boden combines great copy with this GIF of dresses being blown away, for a relevant, clever pairing. And bonus, they also add in some urgency, letting subscribers know that the sale ends at midnight.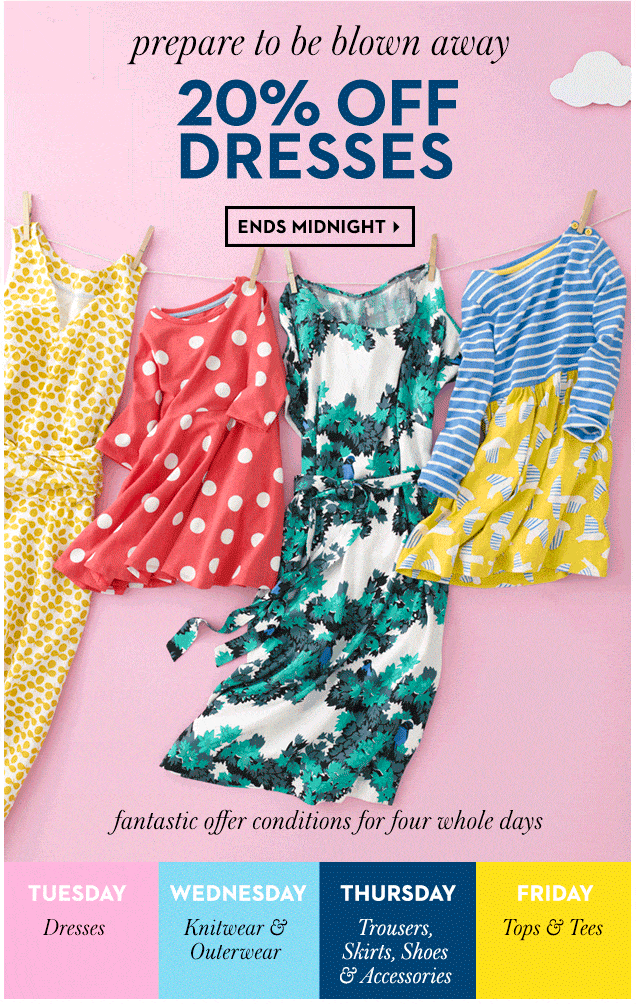 The drear of winter is over and everyone is ready to shop! Spring is the perfect time of year to run a fun email marketing campaign. Use these templates as inspiration when spinning up your next template and get subscribers excited for the season.