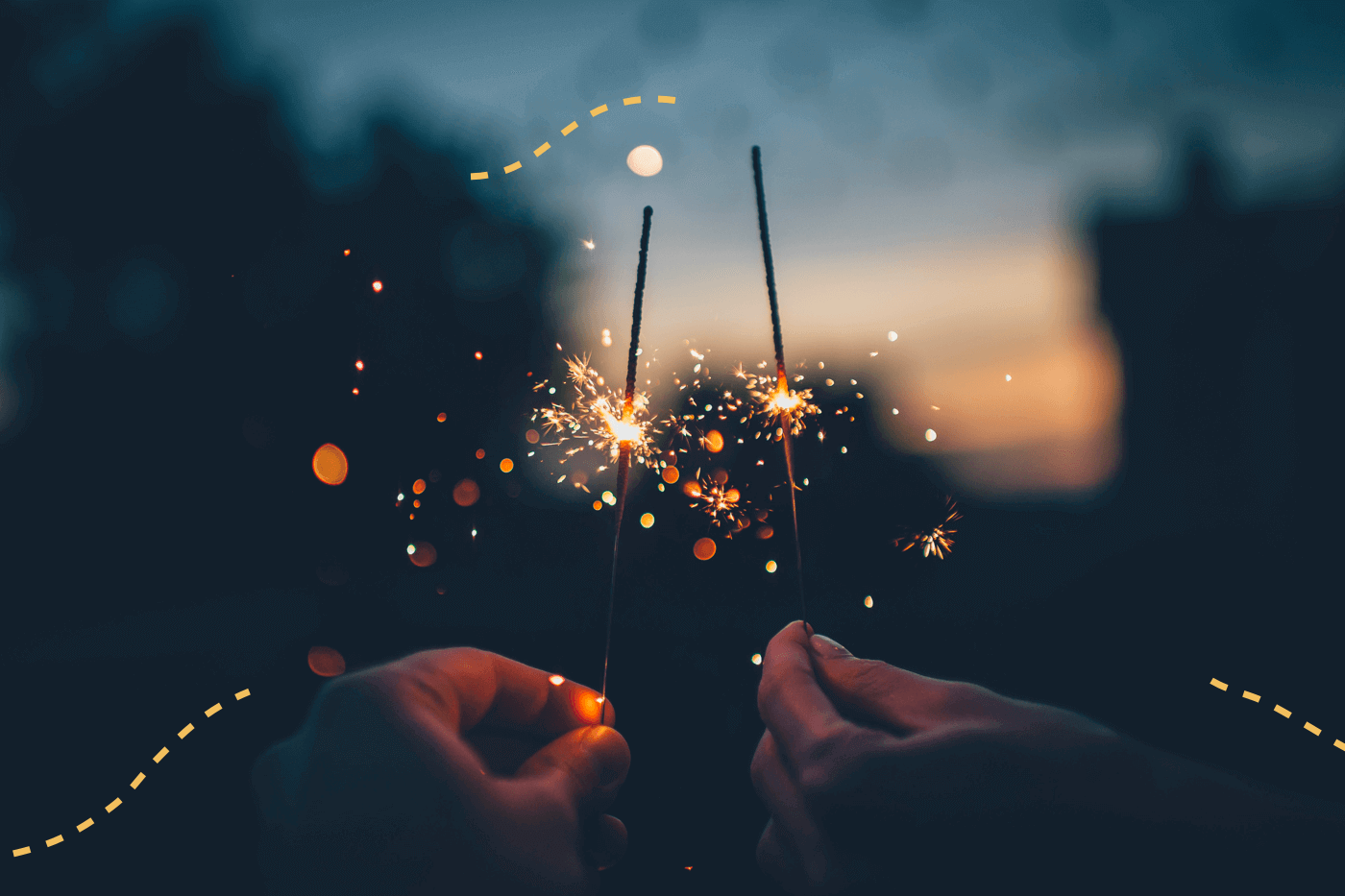 If you haven't planned your New Year's campaign yet, don't fret! You've got plenty of time to make sure you're ringing in the new year with some solid email marketing, whether that's sales on New Year's Eve outfits or extending sales promotions until the first week of January.
These New Year's email ideas from some of the best brands in email marketing should get you inspired and ready to send your first campaign of 2018!
1. Legacybox: Too Good to End
You probably know a group of your customers took a look at your holiday sale, but didn't end up purchasing anything. Some even abandoned their cart. Try reminding them that they could still ring in the new year with your brand.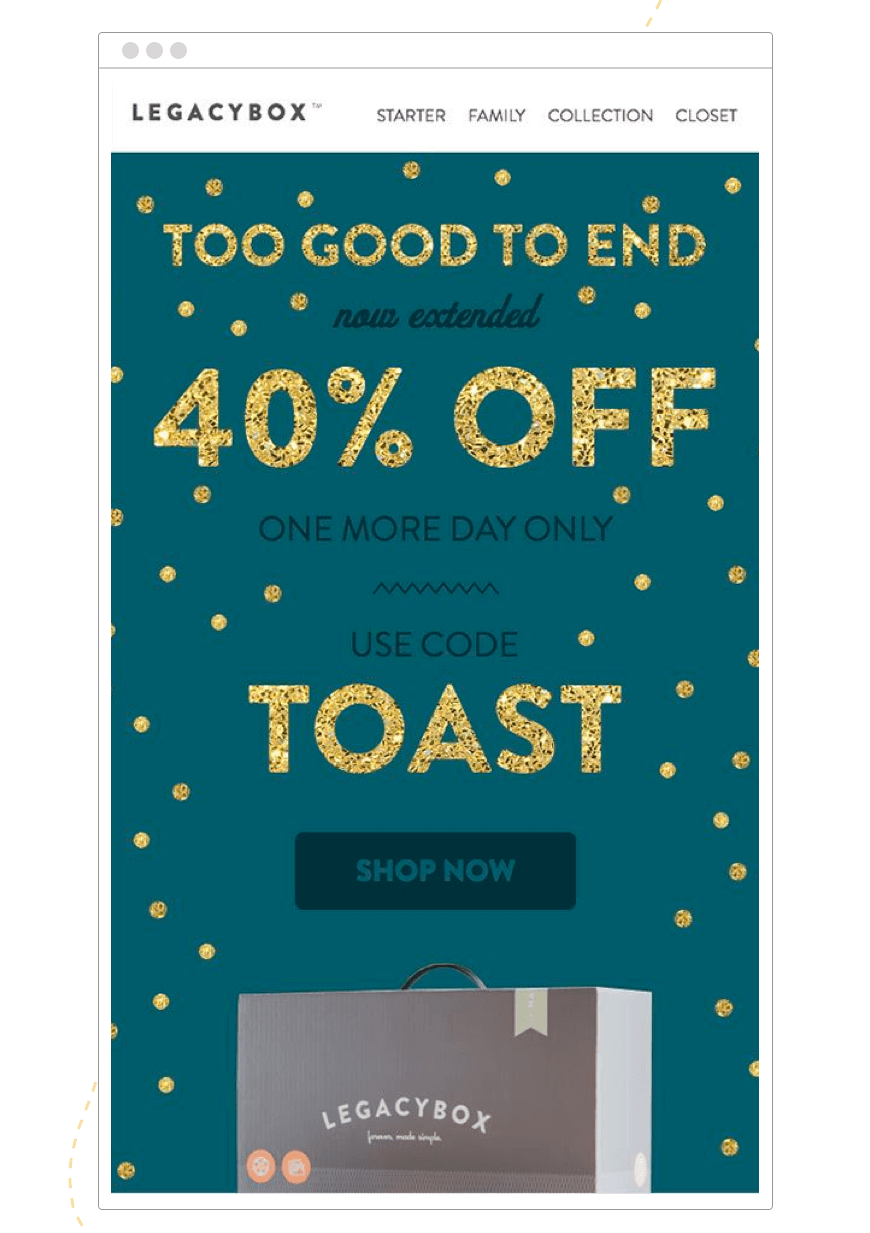 2. The Loft: Let the Sparks Fly
The Loft catches their customers' attention with a sale at exactly the right time - while they're thinking about their New Year's Eve outfits.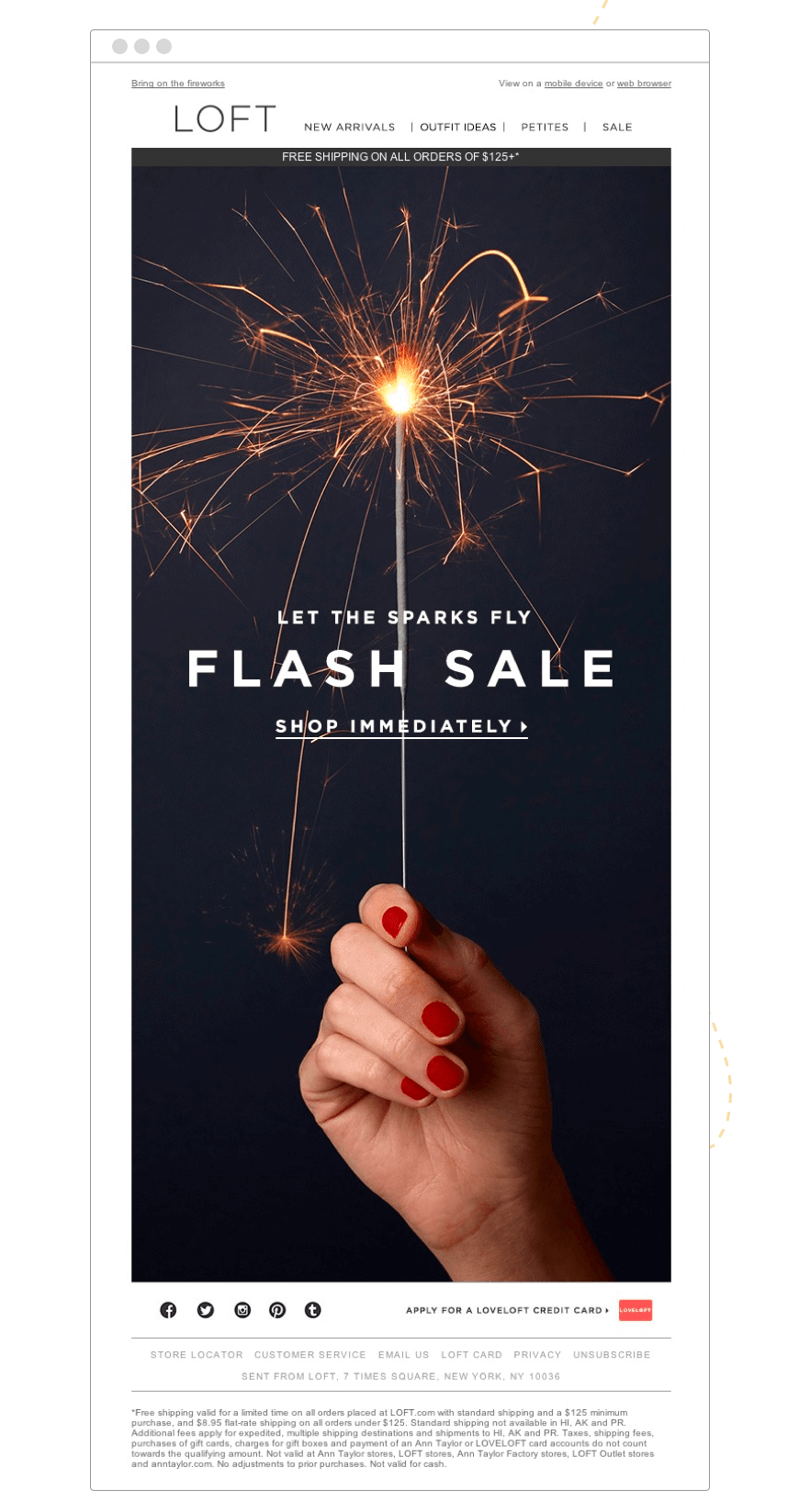 3. ModCloth: 50% Off
Everyone wants to end the year with a bang and start the new year fresh. ModCloth's sales email gets customers excited about both. With a subtle GIF and mention of scarcity, ModCloth hits it right on the nose.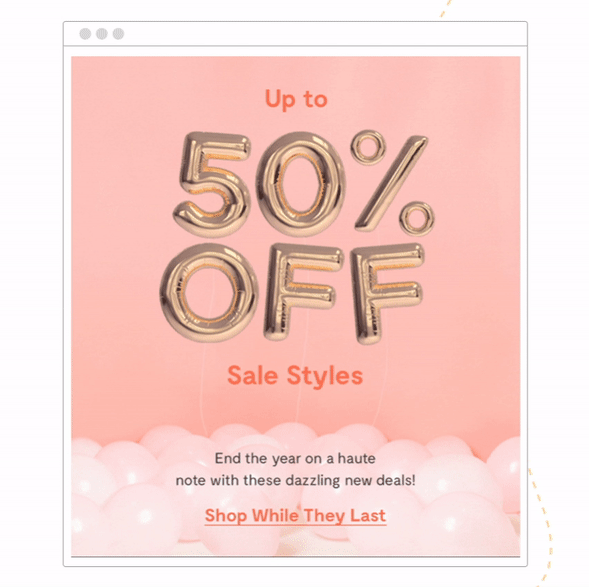 Related: Learn More About Hive For Ecommerce
4. Rifle Paper Co.: Happy New Year!
Rifle Paper Co. cleverly ties into a common New Year's resolution: get organized. Their sale plus New Year Gift Guide is a great incentive to tidy things up in the new year.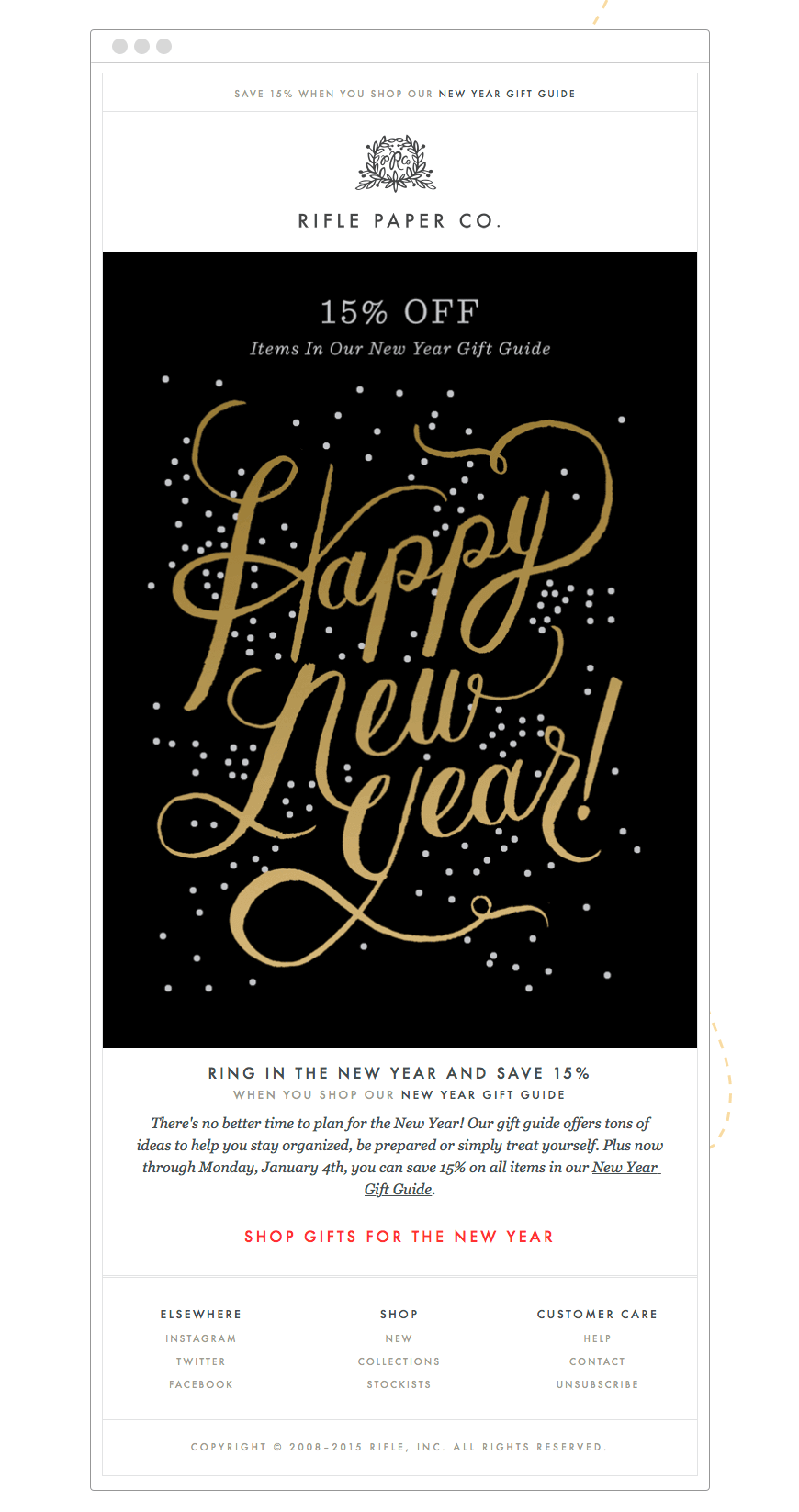 5. Kate Spade: The Novelty Shop
Before this email, I didn't know I needed a tiny pink dinosaur. Kate Spade definitely wins for the most fun email.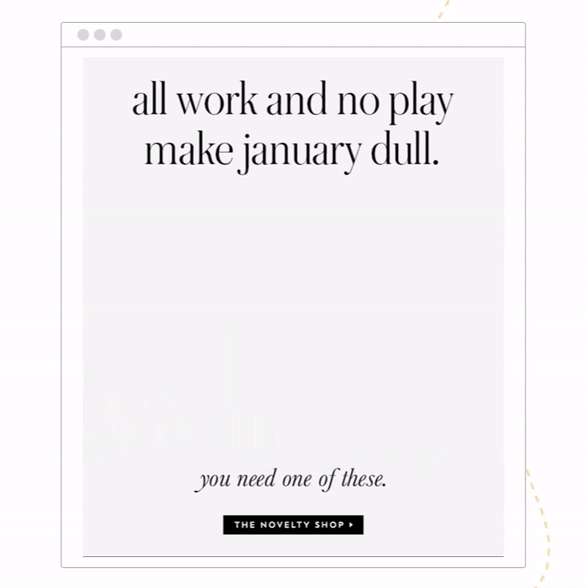 6. Urban Outfitters: Shop New Arrivals
Urban Outfitters celebrates the new year with this confetti-filled email. If your brand is ringing in the new year with new arrivals, sending a Happy New Year email on January 1st is a must.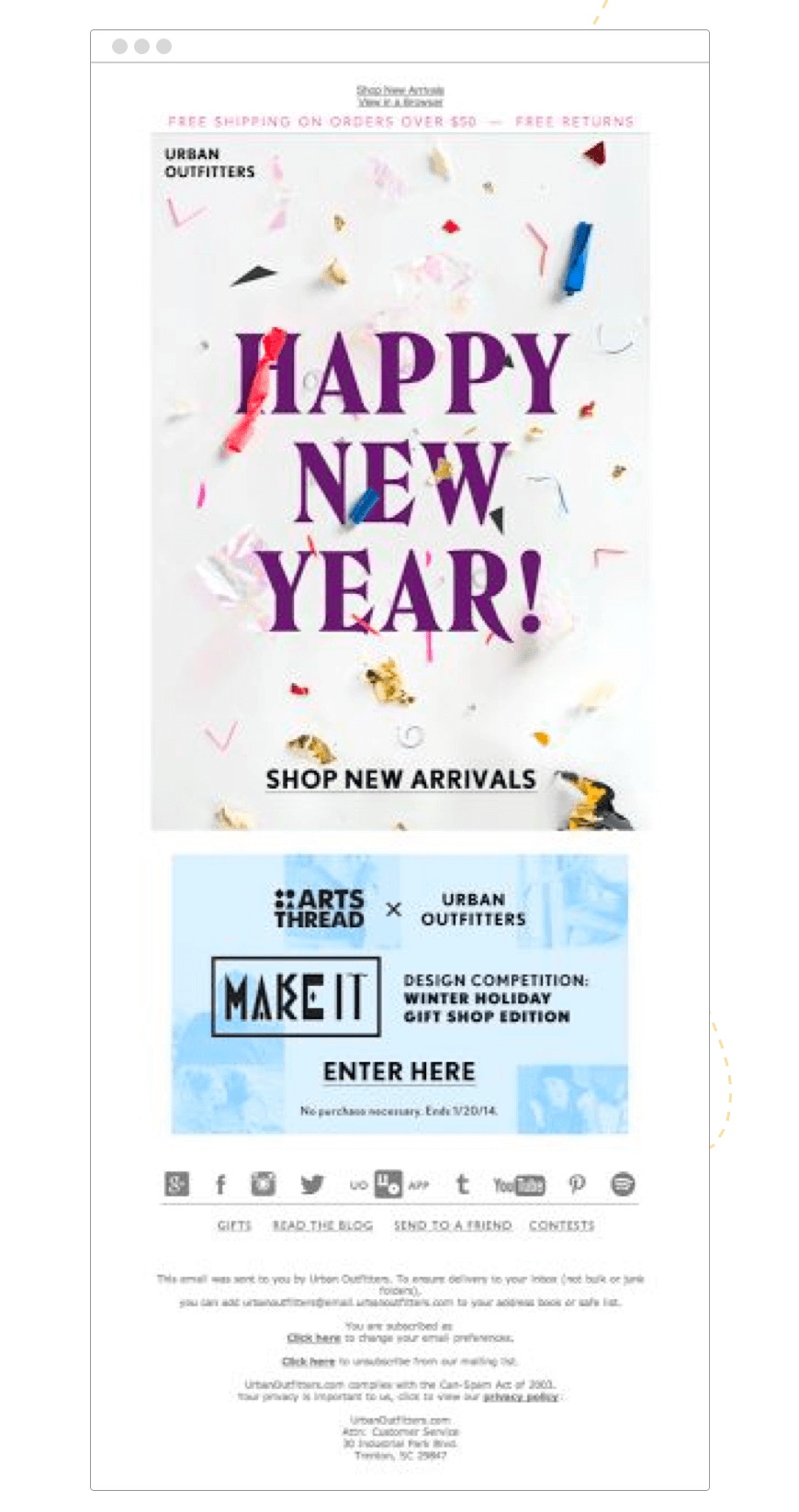 It's been a great year for email marketing, and we have a feeling next year will be even better. Gather some inspiration from these emails and get started on making 2018 your best year yet!