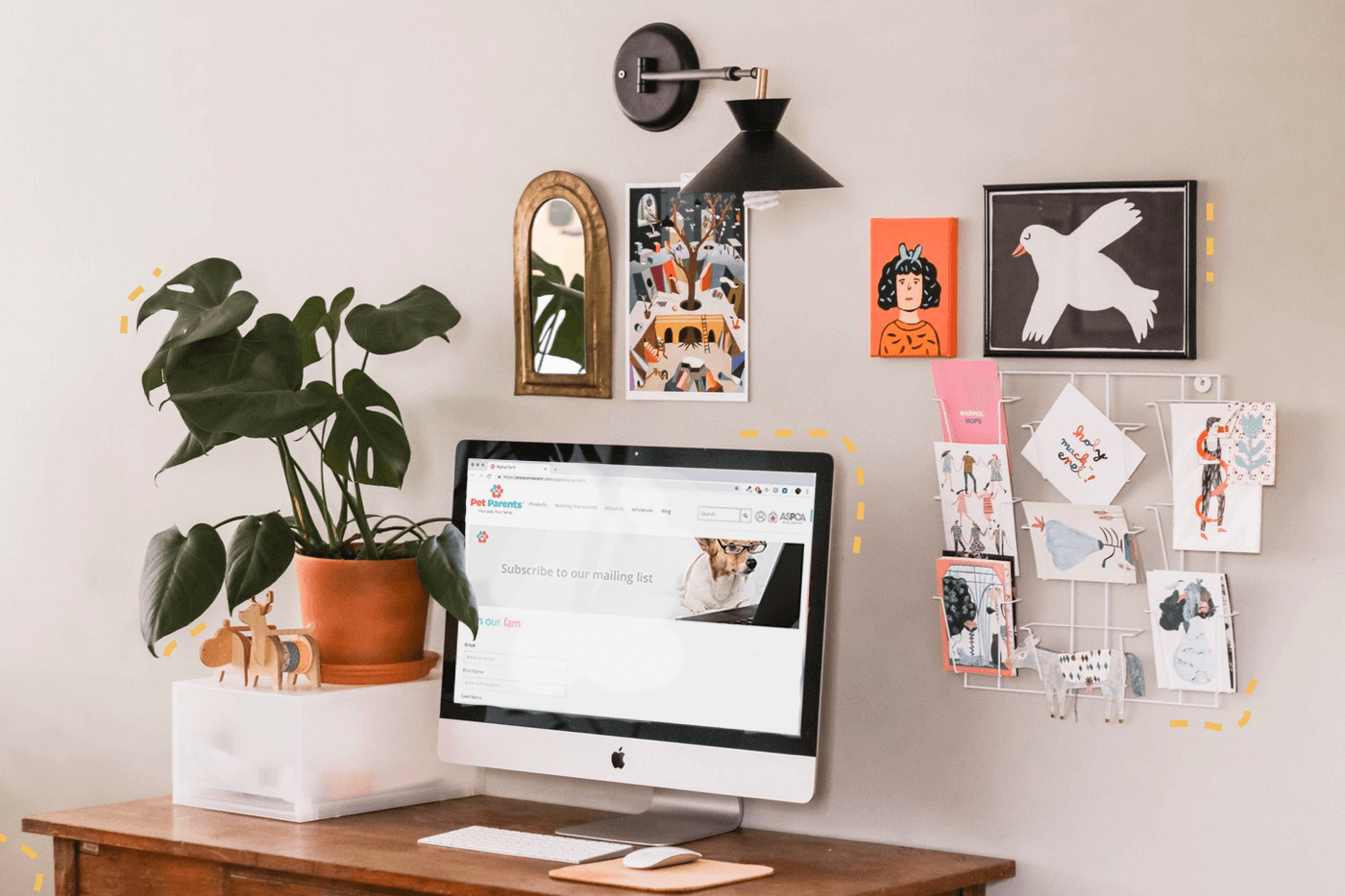 Signup forms are the best way to grow your email list. No matter what industry you're in and how big your business is, your goal should be the same: get people excited to sign up. Let's dive in to our top 6 best practises on how to create a high-converting signup form.
1. Know what data you want to collect
Knowing what data you want to collect helps determine how your form looks and define your greater strategy. There are two questions you should ask yourself:
What data do you want to collect?
How much of it do you want to ask for upfront?
By defining these goals, you'll find it easier to strategize what the signup flow will look like for your customers. For example, if you choose to ask for just an email upfront, you may want to follow up with a link to your preference center to gather more information about your customers' preferences.
Related: The Importance of Collecting the Right Data from New Subscribers
2. Expose your signup form the right way
Your signup form won't matter if customers can't find it. Best practise is to have your form pop up when customers first visit your store or site, and have it embedded on your website so they always have the option of signing up later on.
Crooked Media uses a bright banner above the fold on their site, guaranteeing that their visitors will see the form.

3. Add imagery to make your form appealing
Similar to how good imagery can set your emails apart from your competitors, the same applies to your signup form. Adding a graphic or GIF can make your signup form more eye-catching, and entice customers to sign up.
4. Offer an incentive to sign up
Many brands offer a discount as an incentive to sign up, where a code is emailed to customers after they subscribe. Offering a higher discount is a great strategy for getting customers to provide more information.
Gap's signup form is a great example of this. They offer the highest discount in fashion, and for a good reason. Their signup form requires customers to confirm their email, select categories of interests, links to their GapCard, and allows customers to subscribe to other Gap Inc. brands.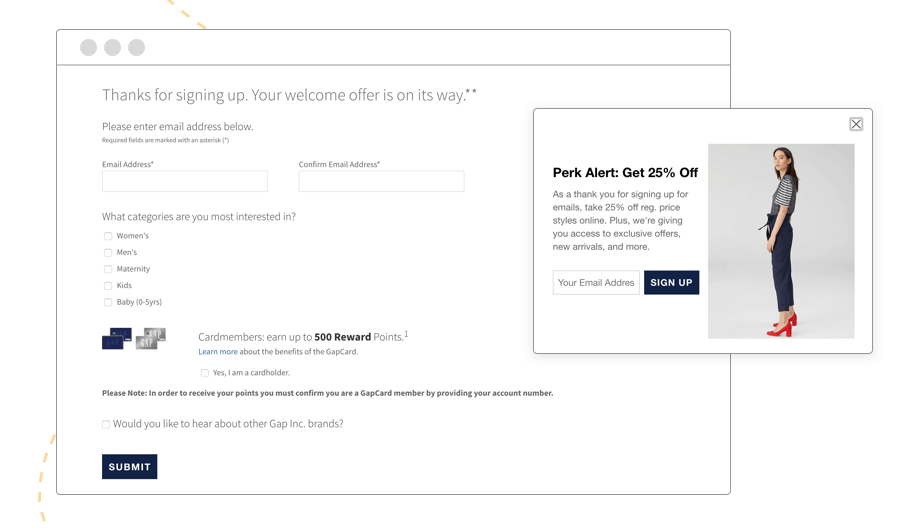 5. Present an unfavourable alternative
Another strategy we've found highly impactful is to use copy to paint a picture of the unfavourable alternative. For example, getting visitors to click on copy like 'No thanks, I'd rather pay full price' to dismiss your signup form can motivate customers to sign up for the 10% discount.
6. Let subscribers opt-in based on preferences
Collecting more data with your signup form will let you personalize emails early on in your customers' lifecycle. What better way to do this than to let subscribers self-segment? By letting them choose what kinds of emails they want to receive from you, you can send emails they actually care about. Good news for you - marketers have found segmented campaigns result in a 760% increase in email revenue.
Quick plug - we recently launched a new signup form builder that allows you to do just this. You can give subscribers the ability to select segments they're interested in, and Hive automatically adds them to these segments when they subscribe.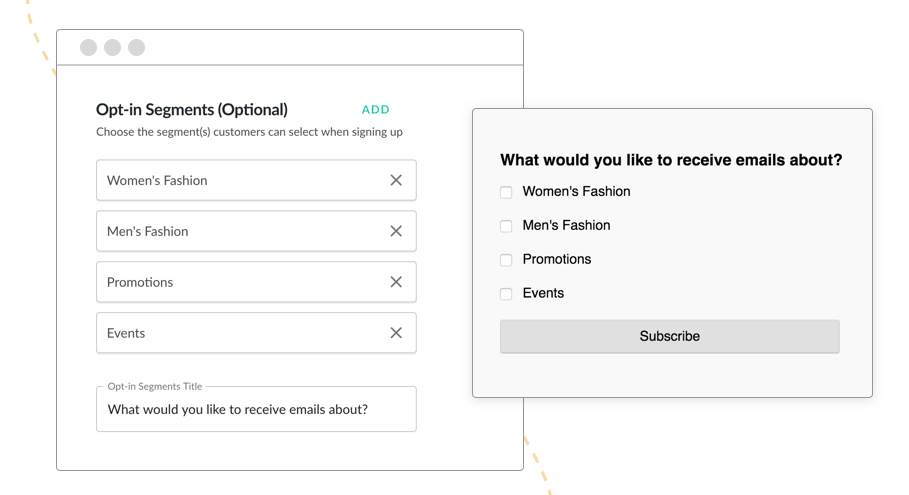 Wrap Up
With these six tips, you're guaranteed to start growing your email list in no time! It's important to remember that it's not just about your list size, but how engaged your subscribers are. That's why collecting the right data with your signup form is key - it will empower you to send targeted, impactful email campaigns later on.