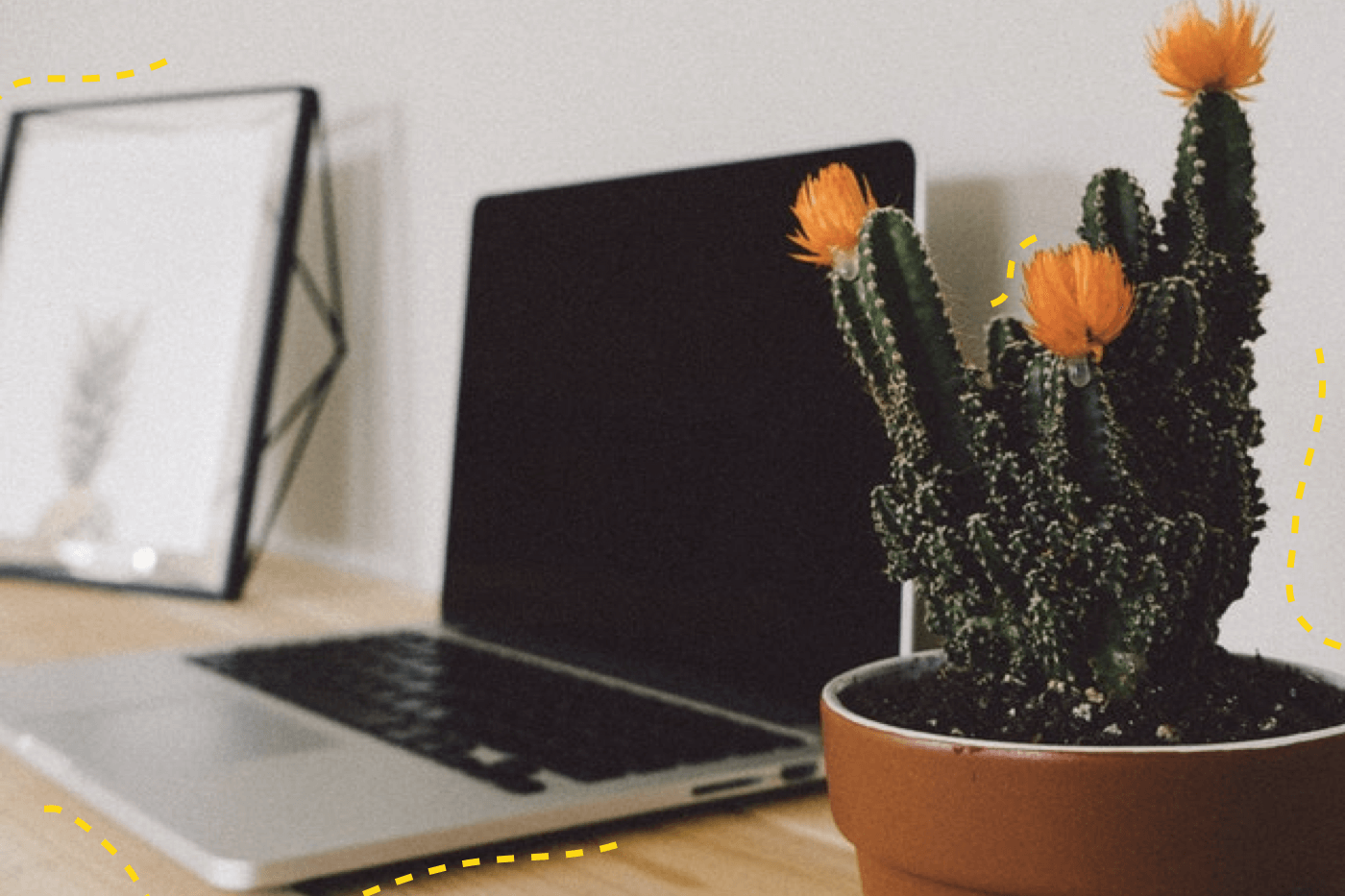 You're probably tired of hearing us rave about welcome emails and how they're the best type of email you can be sending (and should be sending), but bare with us just one more time! With the highest open rate and a CTR 4x higher than any other type of email, it's pretty important to incorporate welcome emails into your strategy.
Here's another way to think about it: when a customer visits your website and decides to subscribe for updates about your brand, do you really want to leave them hanging? Probably not. Let's dive into five super effective welcome emails for some inspo 👉🏼
1. Thank new subscribers with a welcome discount code
Tattly welcomes new customers with a gift (read: discount) off their next purchase. This is a great way to show your customers you appreciate them for subscribing, while encouraging them to buy from your brand!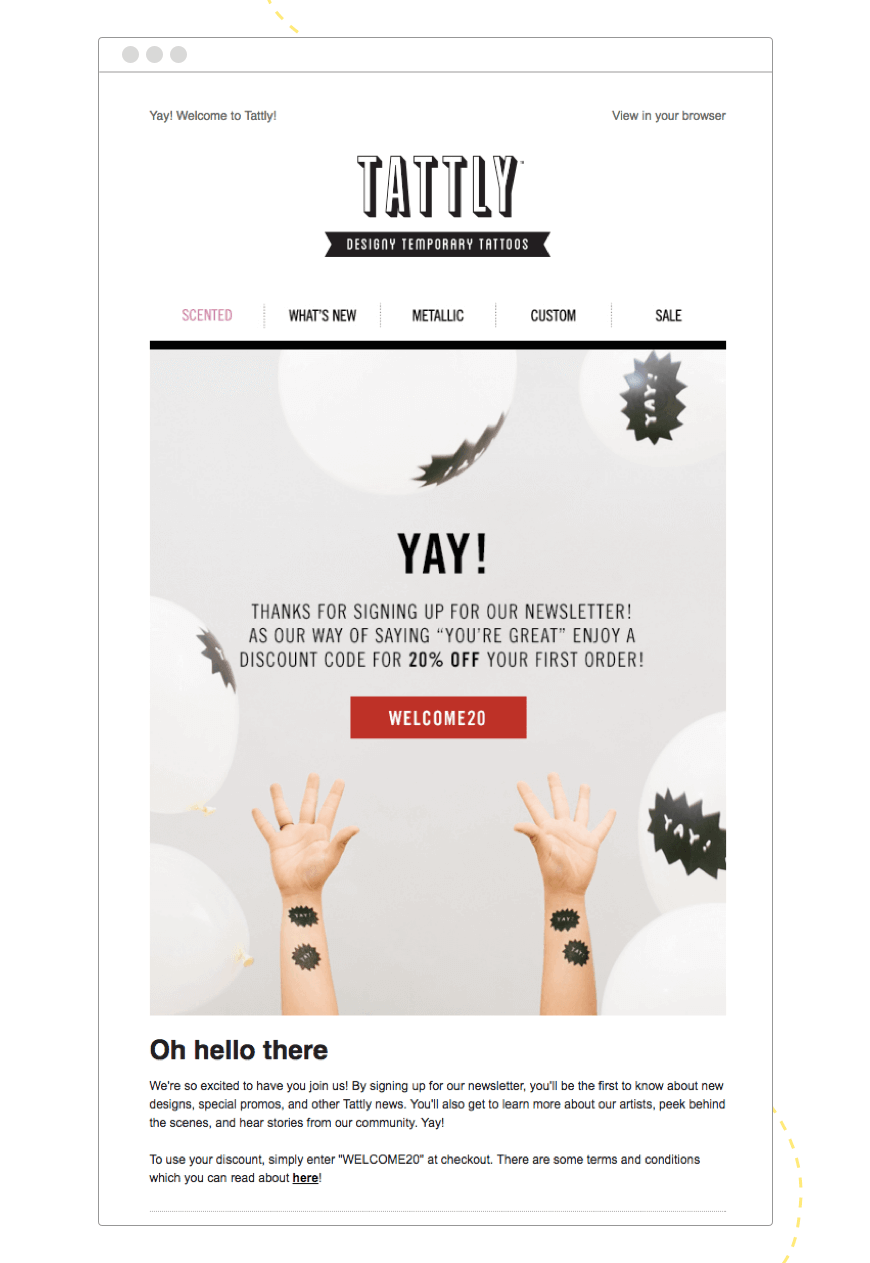 2. Make it interactive with GIFs
Wow your subscribers and set your brand apart with gifs! Gifs are eye-catching, fun, and show your customers a lot about your brand's personality. They'll also drive click-throughs because of their captivating nature. Allbirds is a great example of a brand that's incorporating personality in their welcome emails with fun, informative gifs.

3. Let your customers explore
Recommend products your customers will love so they can learn more about your brand and what you have to offer. Lush combines cheeky copy, informative videos, and a few bath bombs to show new subscribers what they're all about. Remember, it's about building long term relationships with your customers through the experience you're providing them, so try not to be too pushy in your first email.

4. Show your customers what you're all about
A welcome email is a great time to make sure subscribers know all about you. Away does an awesome job of doing just that, using an 'About Us' CTA that subscribers can click to learn more. No flashy sales offers or gimmicks here. They also explain the features of their suitcases in an easy to follow layout.

5. Bring it back to the basics
All else aside, the main goal of a welcome email is to, well, welcome your new subscriber. Girlfriend Collective opts to keep it simple and introduces their brand in a few words. Instead of using a CTA button, they've kept their email chill with their Instagram handle, just in case subscribers are interested in following.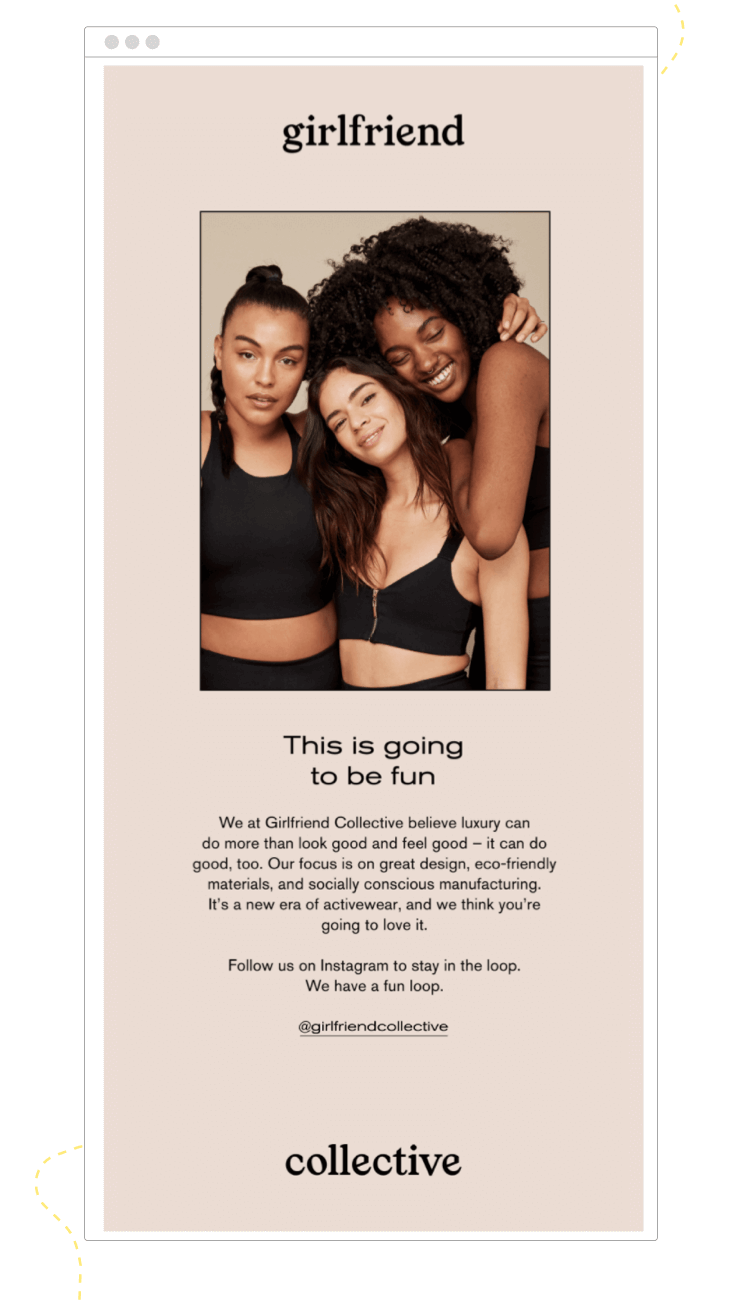 Welcome away!
Now that you've read these impactful ways to welcome new subscribers, it's time to set up a welcome series! Feeling inspired but not sure where to start? Check out our step by step guide to creating a welcome series.