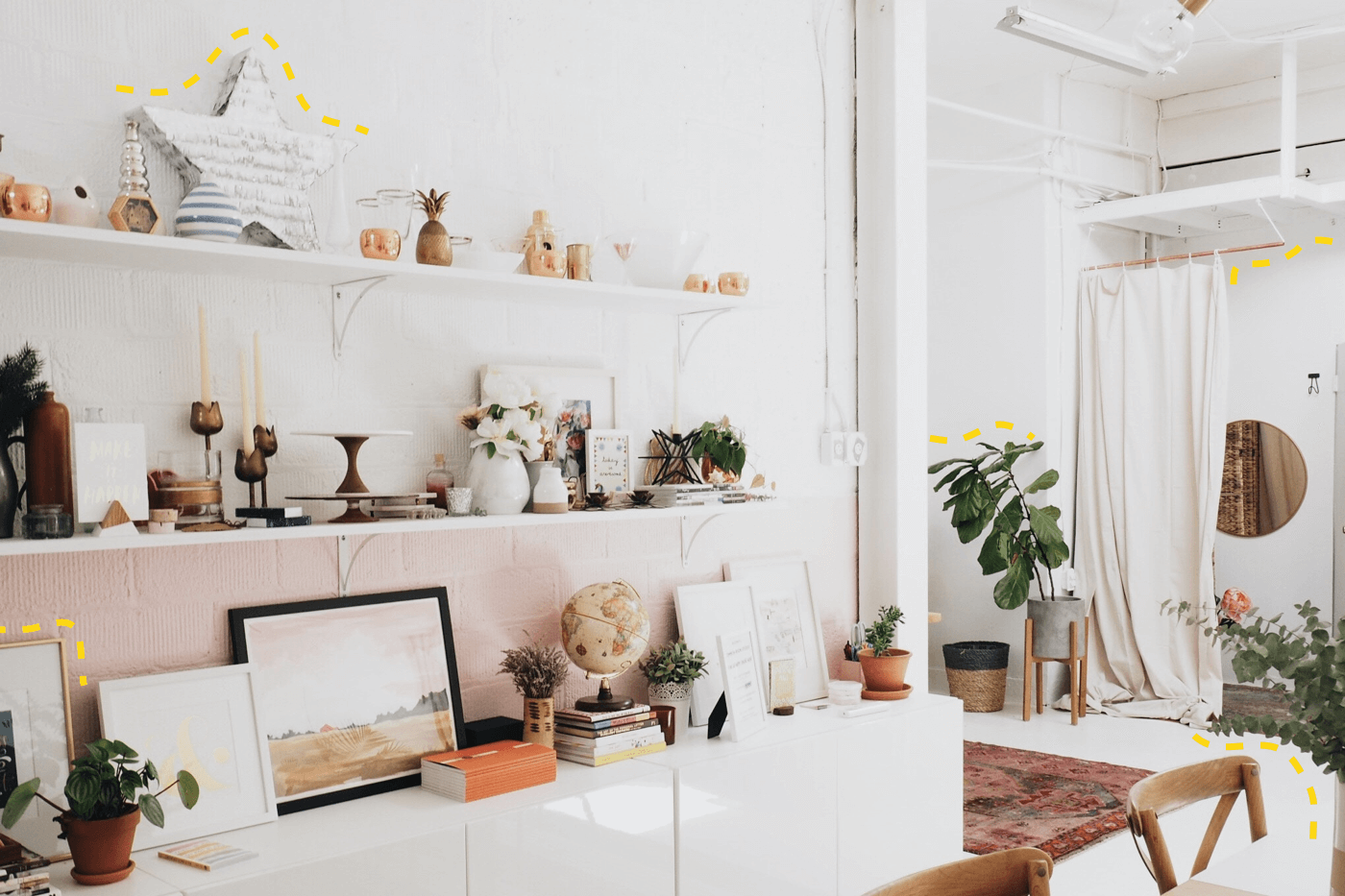 The more relevant your emails are, the more likely they are to drive organic engagement. According to DMA, segmented and targeted emails generate 58% of all email marketing revenue, while Experian found that personalized emails generate 6x higher transaction rates.
There's no arguing with the data - segmenting your campaigns is guaranteed to increase your ROI. When it comes to ecommerce, there are a million ways to slice and dice your customer segments - we've pulled some of the most effective tactics you can use to start send more targeted campaigns, today!
Here are some impactful ways you can segment for ecommerce:
1. By location
Using location to target your campaigns can improve click-through by up to 13%. This is especially important if you're running promotions for specific locations, a pop-up shop, or exclusive in-store events.
Here, Anthropologie sends their exclusive styling party email to customers in the Seattle area.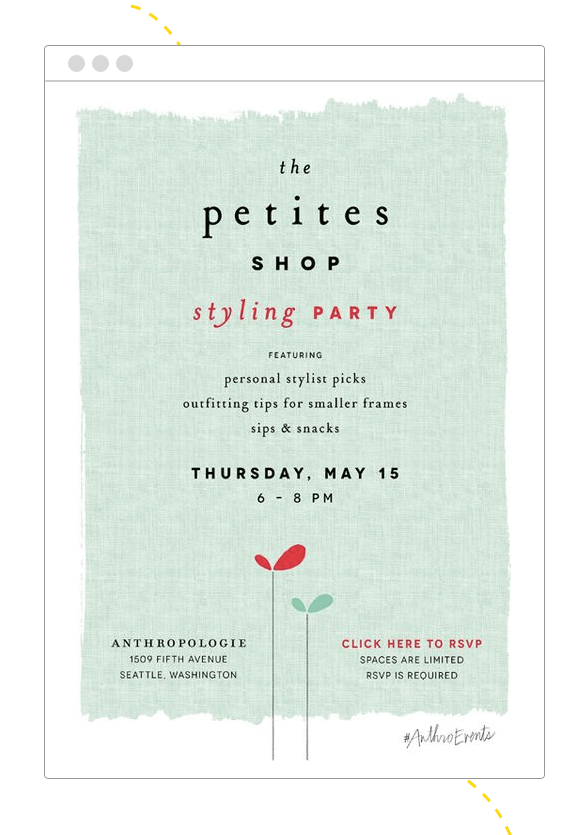 2. By demographic
The more you take demographics into account when sending emails, the more likely you are to send products to people who actually want to buy them. If your store has varied product offerings, you can segment by age, gender, and other variables to send products to the customers who are most likely to buy them!
3. By interest
If you have an engaged list of customers, you likely have a ton of data you can use to more smartly segment campaigns by interest. By grouping customers together according to their browsing behaviour, purchase history and even what they've previously engaged with in your emails, you can get super relevant with the campaigns you're sending. It's worth taking a look at the common patterns in your customer's behavior to create segments that will automatically update.
4. By behavior
An even more powerful way to segment your customers is by emailing them directly in response to actions they take, like abandoning their cart before making a purchase. Baymard Institute reports that the average documented online shopping cart abandonment rate is 69.89%. It's almost guaranteed that customers will abandon a cart at some point in their buyer lifecycle, so this is definitely a segment you want to get in touch with through automated emails.
Peel sends abandoned cart emails to remind their customers of products they showed interest in, with a clear CTA linking them back to the cart for easy checkout.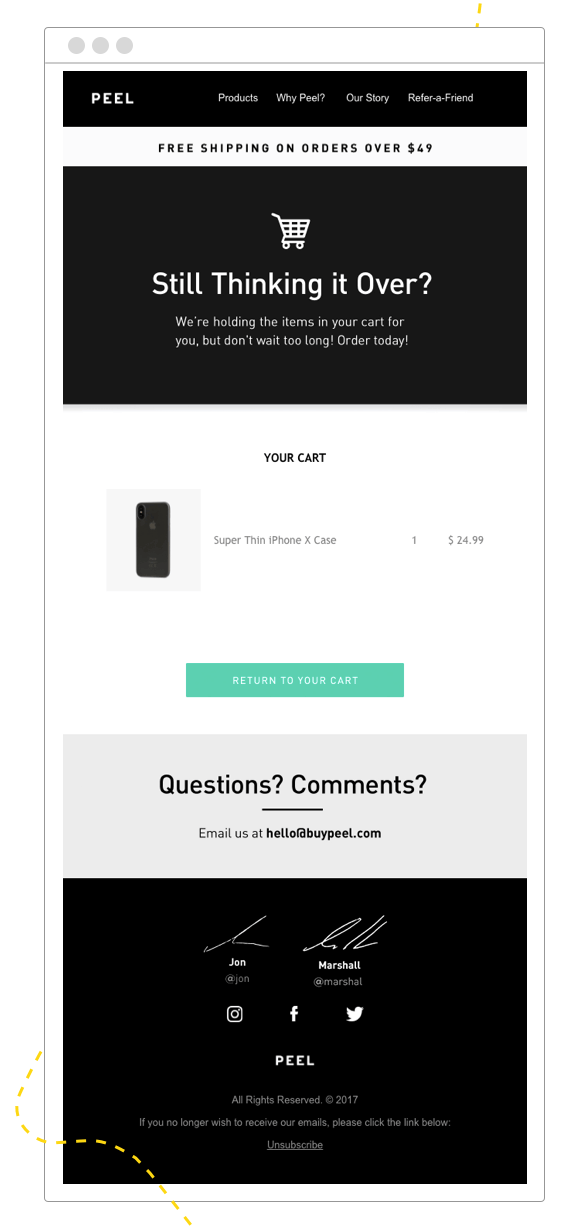 Other segment-based automations worth setting up include: new subscriber welcome, new customer thank you, browse abandonment reminder and customer winback.
5. By preference
At the end of the day, the easiest way to find out what kinds of emails your customers want to receive is to explicitly ask them. You can implement this via a preference center that lets customers choose which emails they're interested in, or by asking new subscribers to click on various interests in your welcome email.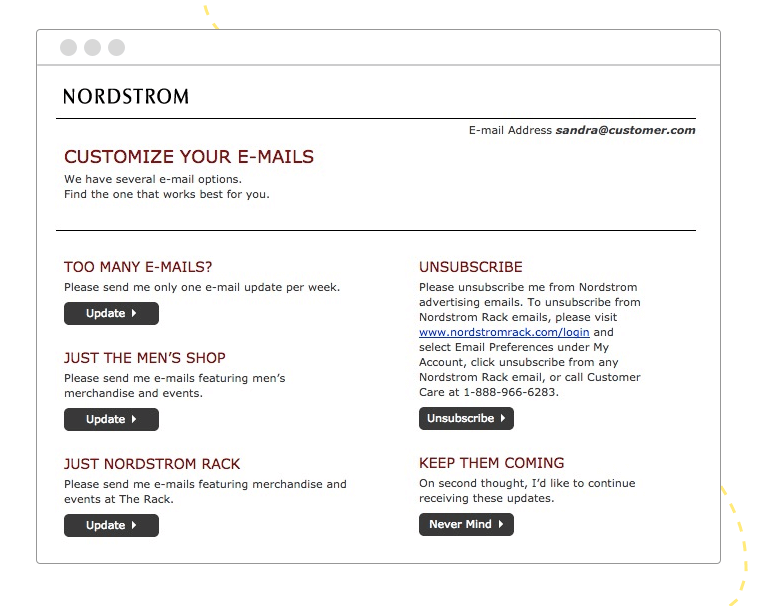 Time to start segmenting
Though going from sending campaigns to your whole list to smarter segmentation can be a little daunting, with a little extra effort, it will pay off in no time. Start out by targeting based on what makes sense for your brand to start seeing how segmentation will impact your ROI.