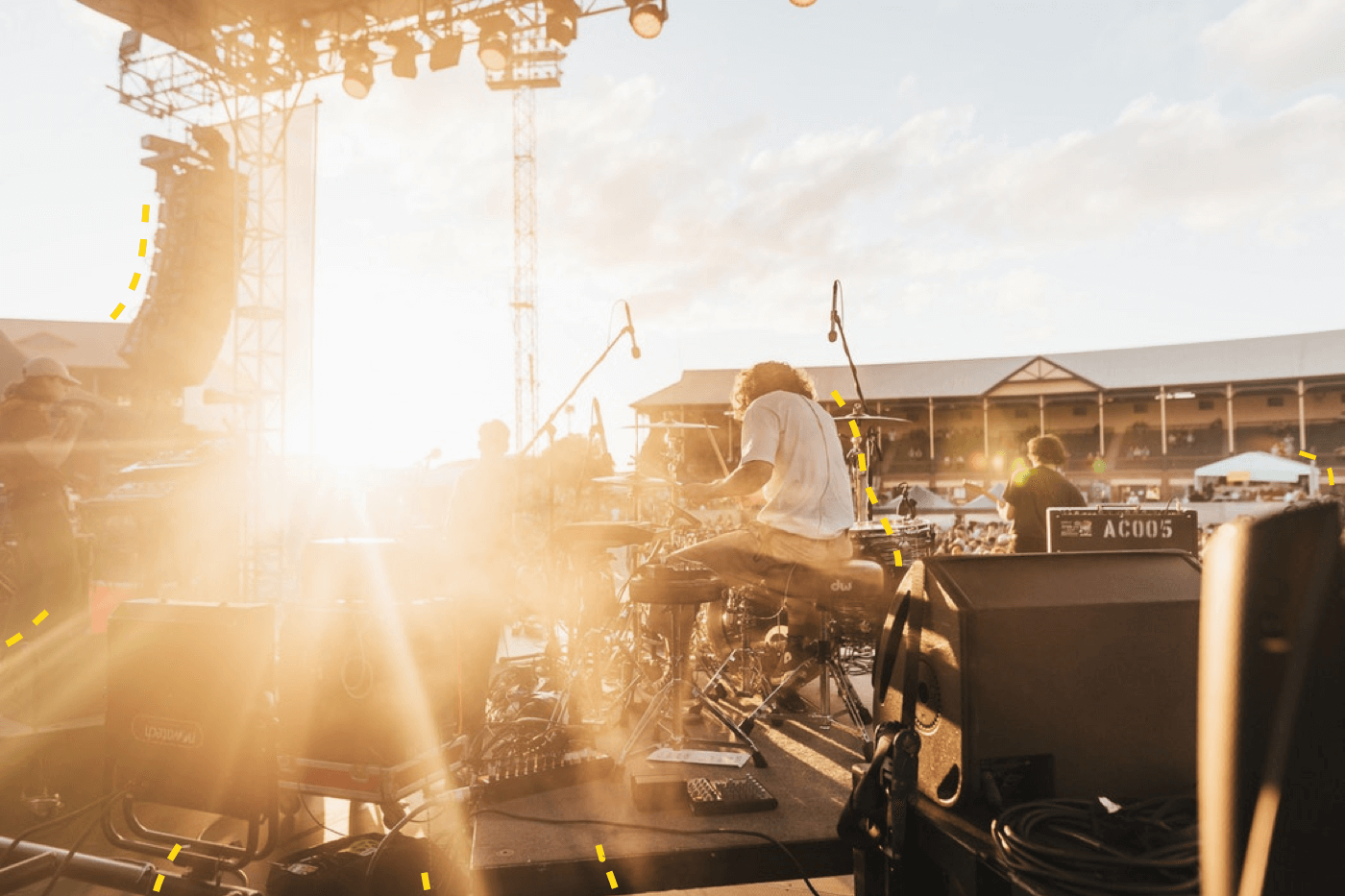 Whether you're a marketer, artist manager, or the owner of a record label, email marketing can play a major role in your ticket sale performance. Thought email was dead? Think again. Email has 4x higher ROI than any other marketing channels, including social media, direct mail, and paid search. Let's dive into 5 tips guaranteed to help you run a successful email marketing strategy for your music events.
1. Segment your email campaigns
If there's one thing you take away from this post, it's this: don't send to your entire email list.
Sending an email about one show to your whole list of people who've attended other unrelated shows is one of - if not THE - worst thing you could do. It's like assuming that if I went to a Cardi B concert, I'd like Adele. That's how you get high unsubscribe rates, and it's likely detrimental to your long term deliverability and engagement rates.
Segmenting your email campaigns ensures you're sending to attendees who are interested and most likely to engage. Targeting a specific segment can increase opens, click throughs, and purchases. Here are 5 attributes you can use to segment:
Artist
Genre
Venue
Annual event
Ticket type/VIP tier
You can learn more about the power of segmenting in this infographic.
2. Keep your email concise and targeted
After spending all that time segmenting, you definitely want to send email with interests in mind. By including a clear, targeted CTA in each campaign that corresponds with the segment you're sending to, you'll see increased ROI. Oh, and maybe think twice before including links to all your upcoming shows in one email. It's hard to skim through that many links, and engagement with your emails will decrease.
Your email design strategy can be as simple as targeting announcements around:
An upcoming show for an artist your subscribers have seen before
Upcoming shows at a venue your subscribers have attended before
An annual event your subscribers attended last year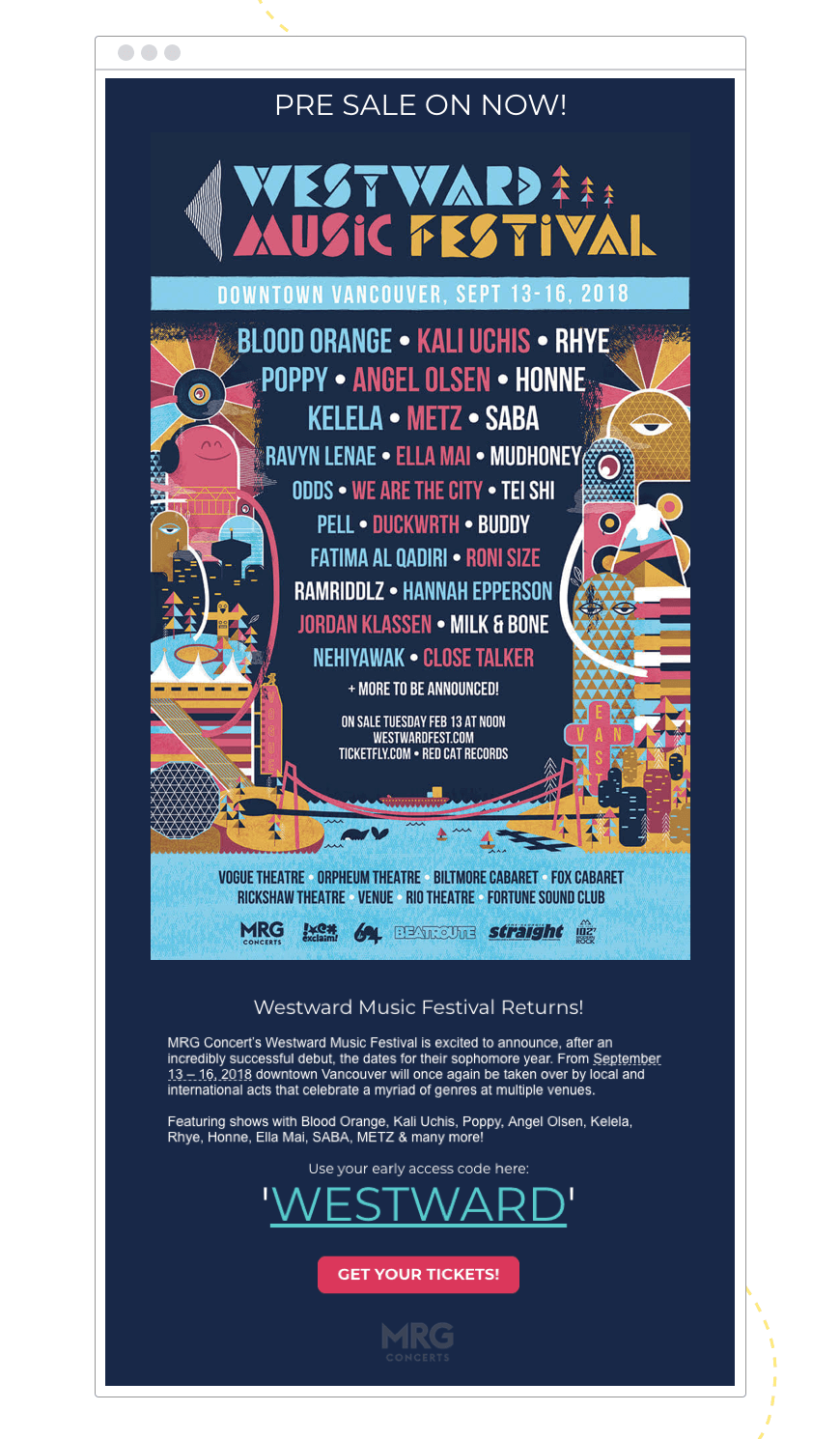 What you should do:
☑ Stick to 1 to 2 CTA buttons driving subscribers to buy tickets
☑ Automatically add email signups to segments based on how they subscribed
☑ Create segments for recurring events like EDC or Digital Dreams
3. Subject line FOMO
Event tickets are a timely thing, meaning if attendees don't act fast they'll lose out on their favorite show. You can leverage this sense of urgency in your email strategy to influence subscribers to purchase tickets asap. A great way of instilling this urgency is in the first thing they see - the subject line. Not only will this increase email opens - it will incite your subscribers to purchase tickets fast!
Here's some subject line inspo to get you started:
Post Malone tickets are now live, and they're selling fast!
Tickets for Sam Smith at the Rogers Centre go live in 5!
Last chance! Drake @ Scotiabank Theatre 🔥
4. Resend to people who didn't open
Most of the time, people are busy. And when the average person receives 121 emails a day, there's a high chance they'll miss your email the first time. There's no harm in re-sending your email to those who haven't opened it, as long as you're doing it smartly.
Your ESP may have a resend feature that lets you do this easily (just a quick plug, Hive has this great resend feature, pictured below 😉). Just make sure to give your subscribers enough time to engage with your first email. Best practise recommends waiting between 1-3 days. Don't forget to tweak your subject line, and maybe try sending at a different time than you sent the first campaign.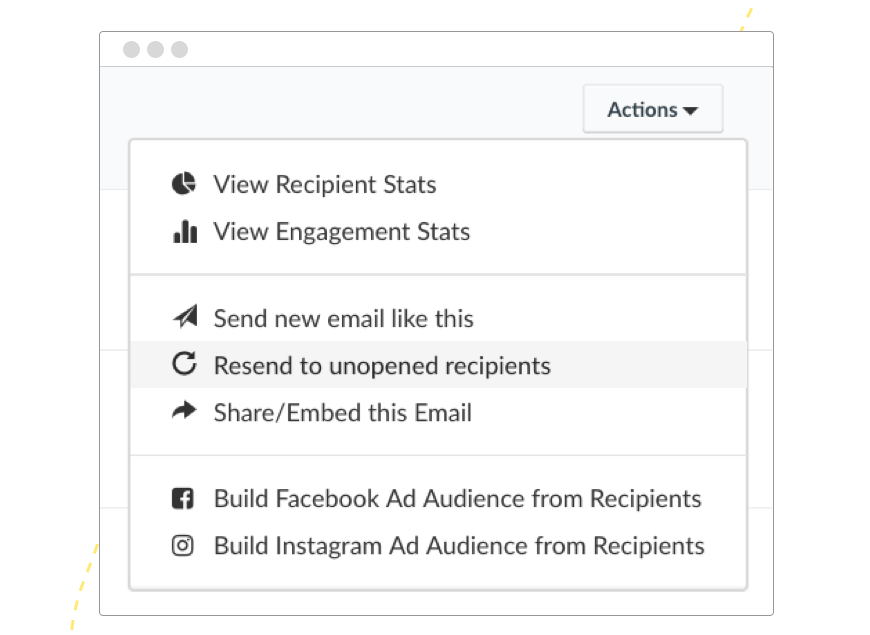 5. Understand key metrics
Last but not least, understanding how your email campaigns are performing is key to fine-tuning your strategy moving forward. Looking at your best and worst performing campaigns can give you valuable insight into what your subscribers respond to. What's more - these can differ by segment, opening opportunities for you to strategize on an even more granular level.
It's valuable to consider how you're performing compared to your competitors. An accessible way to gauge performance is by looking at industry instead of global averages. Eventbrite's latest event email marketing benchmark report uncovers some baseline industry averages you can compare yourself to, so you can feel good about where you're at. On average, event emails tend to see:
26% opens
4.95% clicks
0.8% unsubscribes
Wrap Up
You're one step closer to perfecting the email strategy for your next show! Remember to segment with the goal of your email in mind, pay attention to subject lines, be mindful about re-engagement, and always benchmark against industry standards. With this little bit of extra effort, you'll start to see greater returns from your email campaigns. Bonus, your attendees will thank you for sending them the shows they want to see!