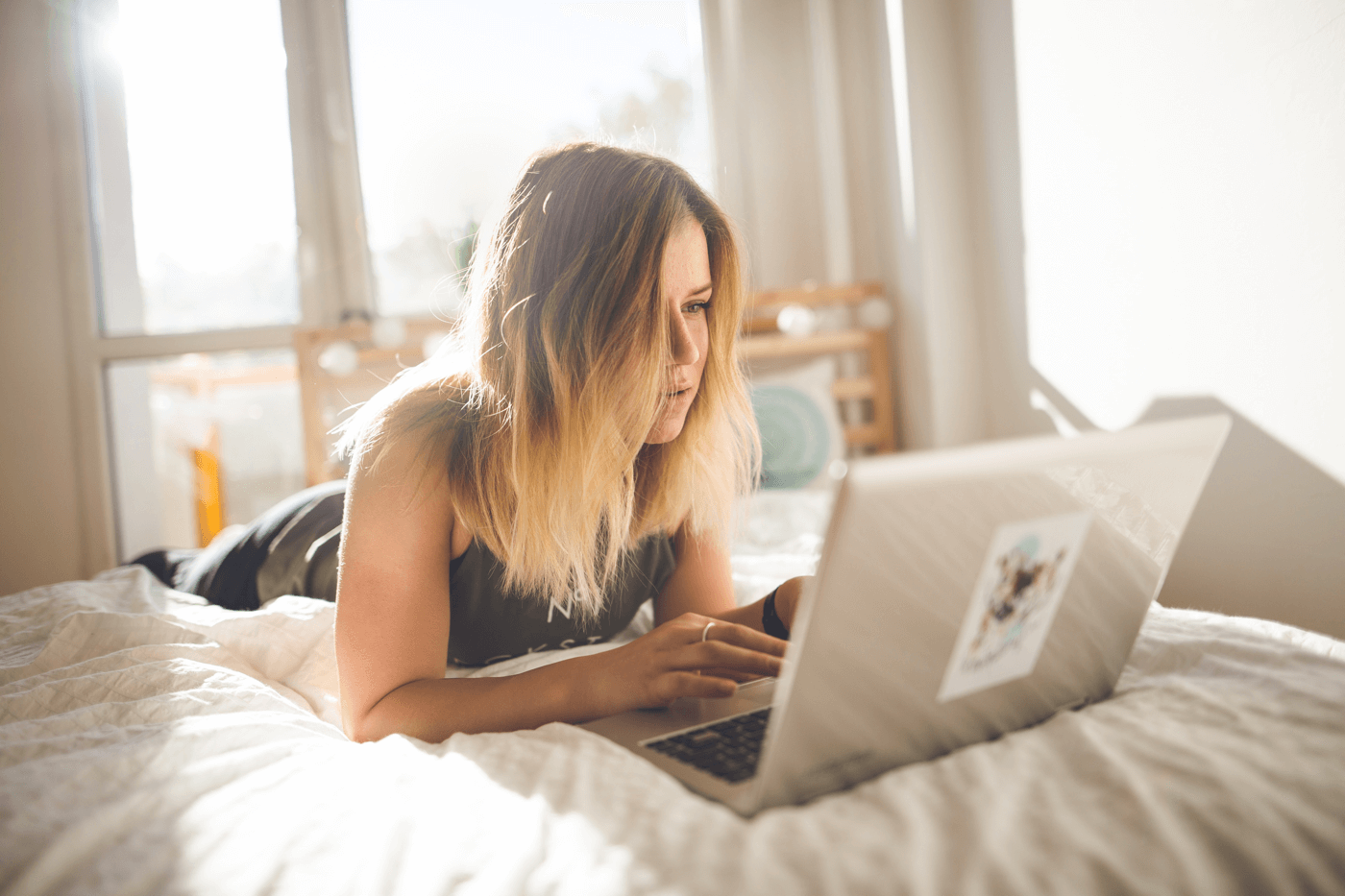 If you haven't been running sales promotions for your ecommerce store, you're missing out on some serious potential revenue. A survey by Kissmetrics found that up to 50% of consumers only ever purchase when there's a promotion. It's clear that promotions are a huge sales opportunity.
One of the best ways to make your customers aware of a sale is through a well-thought-out email campaign. The following brands have used smart marketing strategies to create solid email sales promos:
Junique: 15% Off Everything Sale
Monetate found that 56% of businesses agree that flash-sale campaigns are better received than regular campaigns. Junique takes advantage of this by offering a promotion over the weekend that only lasts until Monday, encouraging customers to buy as soon as they can.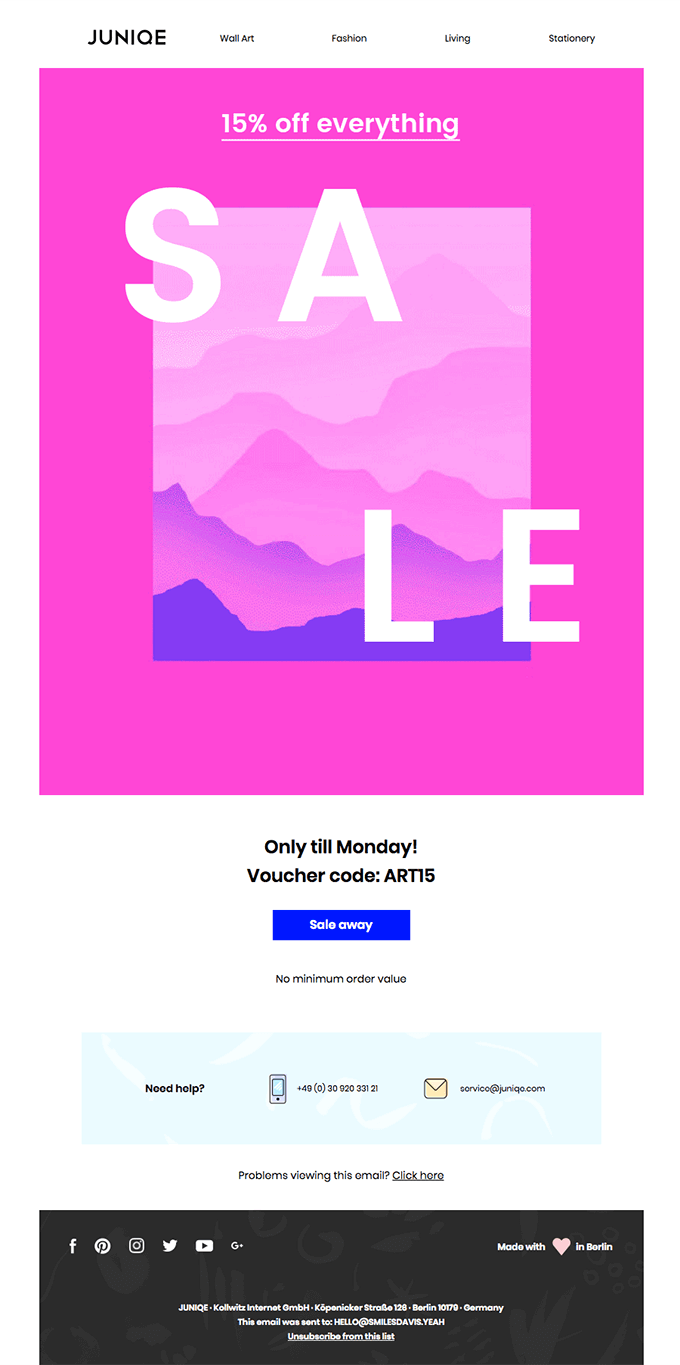 Casper: Turn off your alarms
In a study published by Entrepreneur, it was found that giving dollars off coupons generated 170% more revenue than percentage off coupons. This is often due to perceived value: $75 off sounds like a better deal than 10% off. Casper nails it with this email, from the smart discount, to the relatable image, witty copy and fitting coupon code.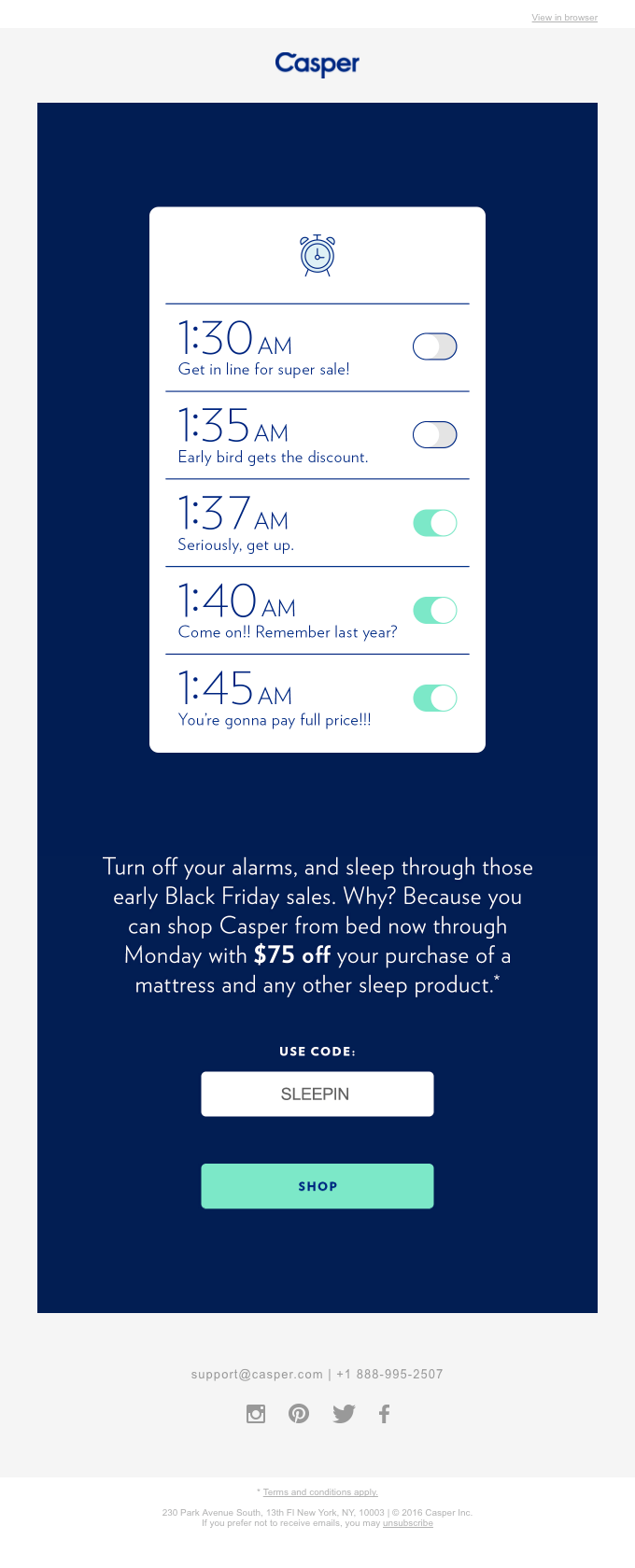 HermanMiller Store: Our Gift to You
HermanMiller is seemingly giving away free totes to their subscribers - all they require is some information from them. But by making this small request for information, they're taking advantage of the foot-in-the-door technique - asking for something small to prime their customers for a bigger ask later on. When HermanMiller follows up when the sale is live, potential customers who got a tote are more likely to purchase.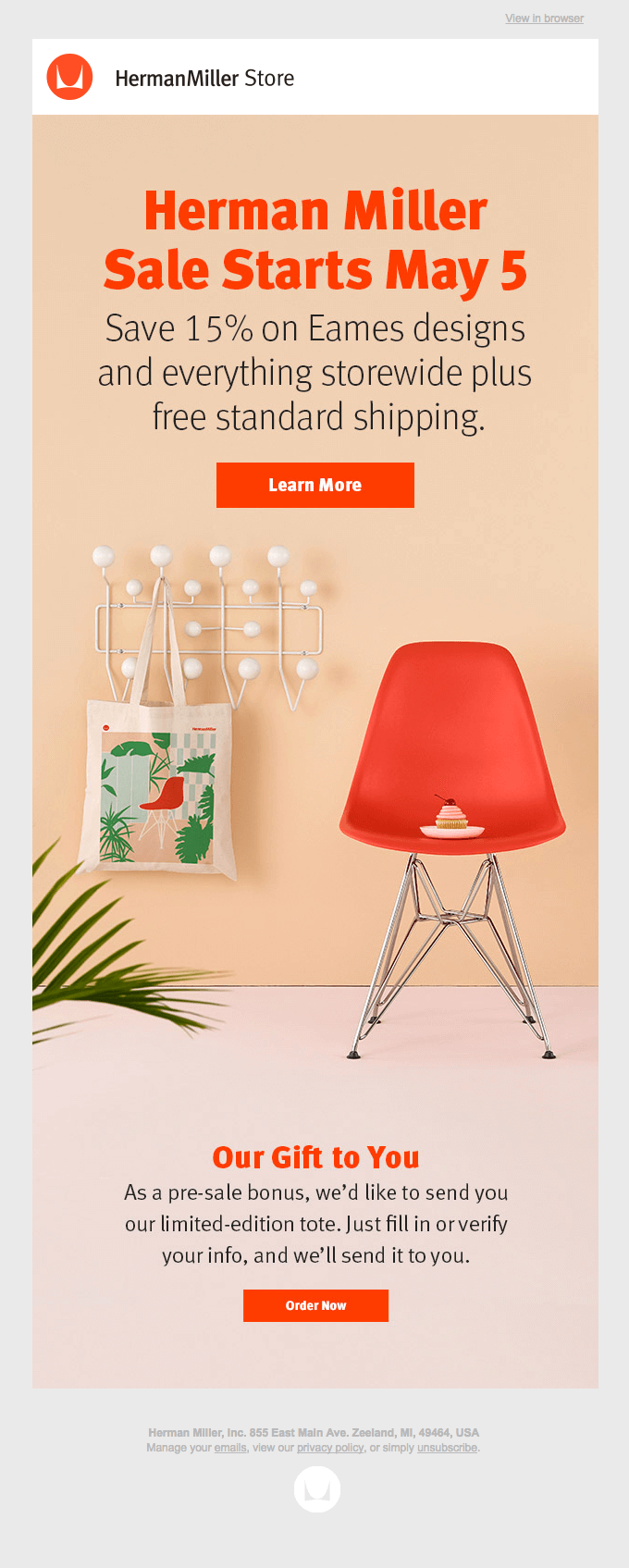 Lululemon: Say no to FOMO
Lululemon cleverly doesn't even show their customers what's on sale - truly relying on their fear of missing out. As a highly coveted brand, they know that the anticipation of any sale items is enough to get their customers to click.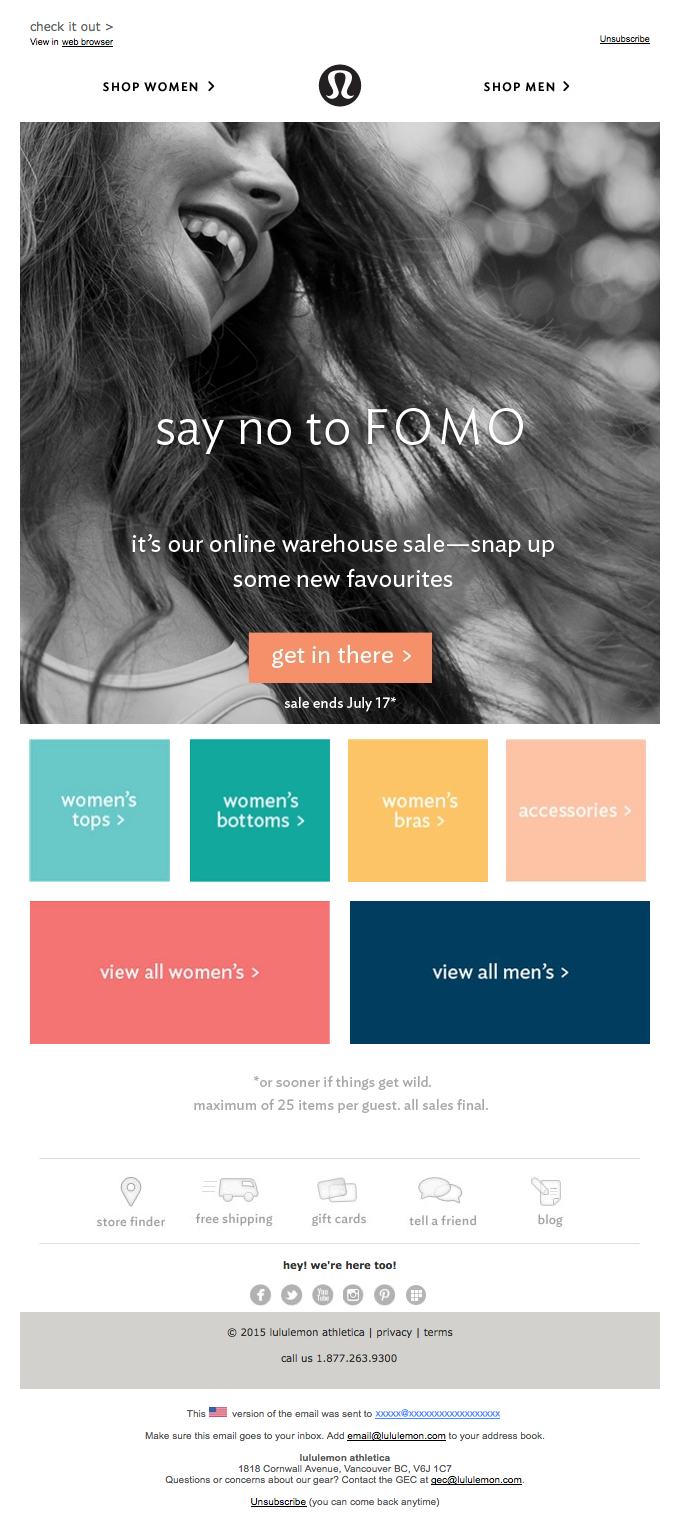 Alternative: Labor Day Sale
The cohesiveness of this Labor Day Sale email is hard to beat, from the image, to the discount code, to the simplicity of the design. Alternative chooses a volume discount for their promotion, which is a great way to persuade customers to spend more than they otherwise might.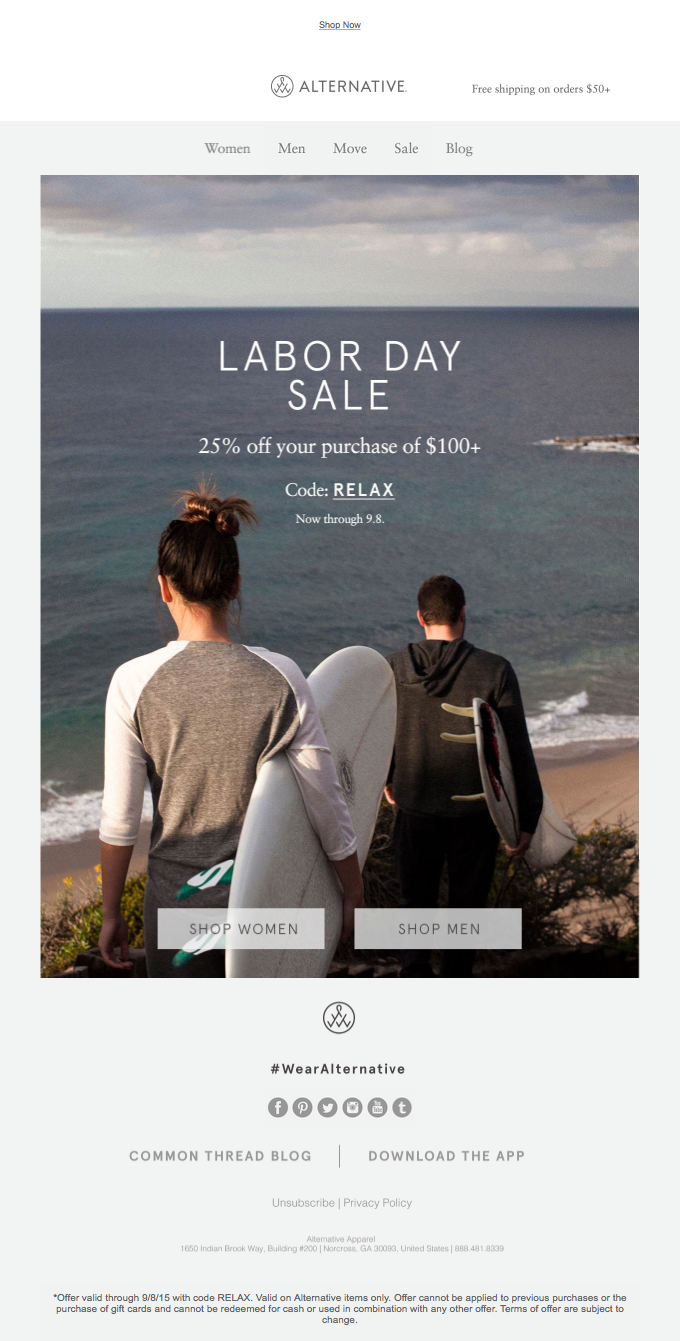 Now that you've got inspiration from these brands, you're more than ready to start crafting your next sales promotion. Keep these approaches and their clever sales psychology in mind when creating your next promotion.