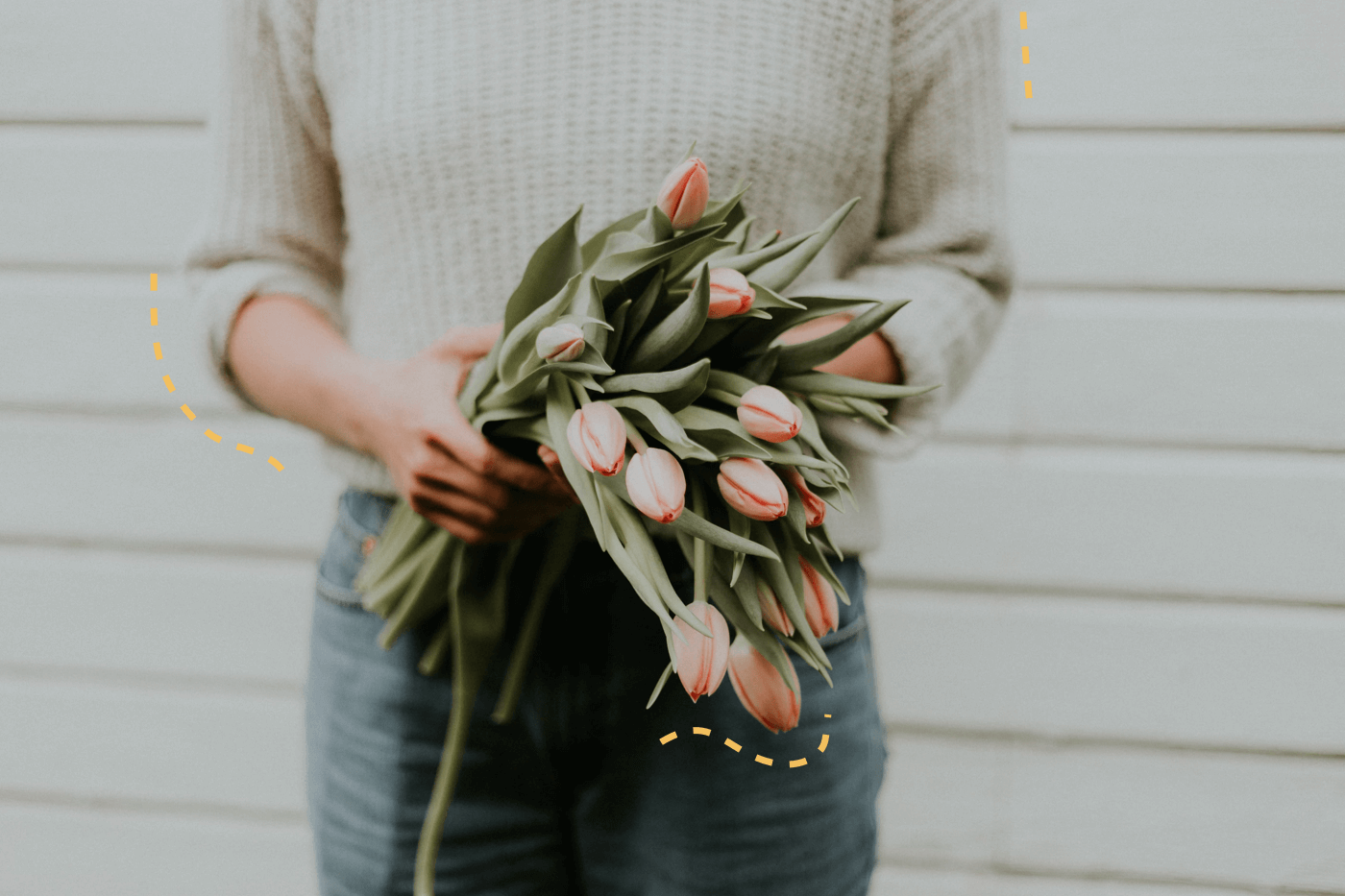 This Mother's Day will deliver the highest consumer spending to date, with an expected total record of $25 billion this year up from $23.1 billion in 2018. With so much purchase incentive around the holiday, it's the perfect time to plan out your email campaign and encourage customers to find perfect gifts for their moms. Let's dive into five Mother's Day email templates that are sure to inspire and tug at your heartstrings.
Vrai & Oro: Gifts For Our V&O Mamas
Vrai & Oro showcases what their team is gifting their mom's this Mother's Day - a great way to both inspire customers and humanize their brand. Each product is featured with a small quote from their team member, their role, and photos of mom. The email fills you with warm fuzzies, making it hard to resist the urge to purchase a gift for your mom too.

Indigo: Curated Booklists For Moms Who Love To Read
Indigo helps out their customers by curating book collections based on genres they know moms love. They make it easy for customers to click through and explore popular books in each category, bringing them one step closer to completing a purchase.

Amour Vert: For Mom With Amour
Amour Vert uses a play on words to stand out in the inbox. By including their brand name strategically in their Mother's Day campaign, they capture their customer's attention in the inbox and drive more opens. They also leverage their sustainable values to encourage purchases.

S-kin Studio Jewelry: ✨ Our Mother's Day Collection 'IRIS' is only ONE Day Away! ✨
S-kin Studio builds excitement for their Mother's Day collection by announcing the launch beforehand and letting customers opt-in to get notified for exclusive first access. This is a great way to target your messaging and capture the portion of your list that's interested in your new products.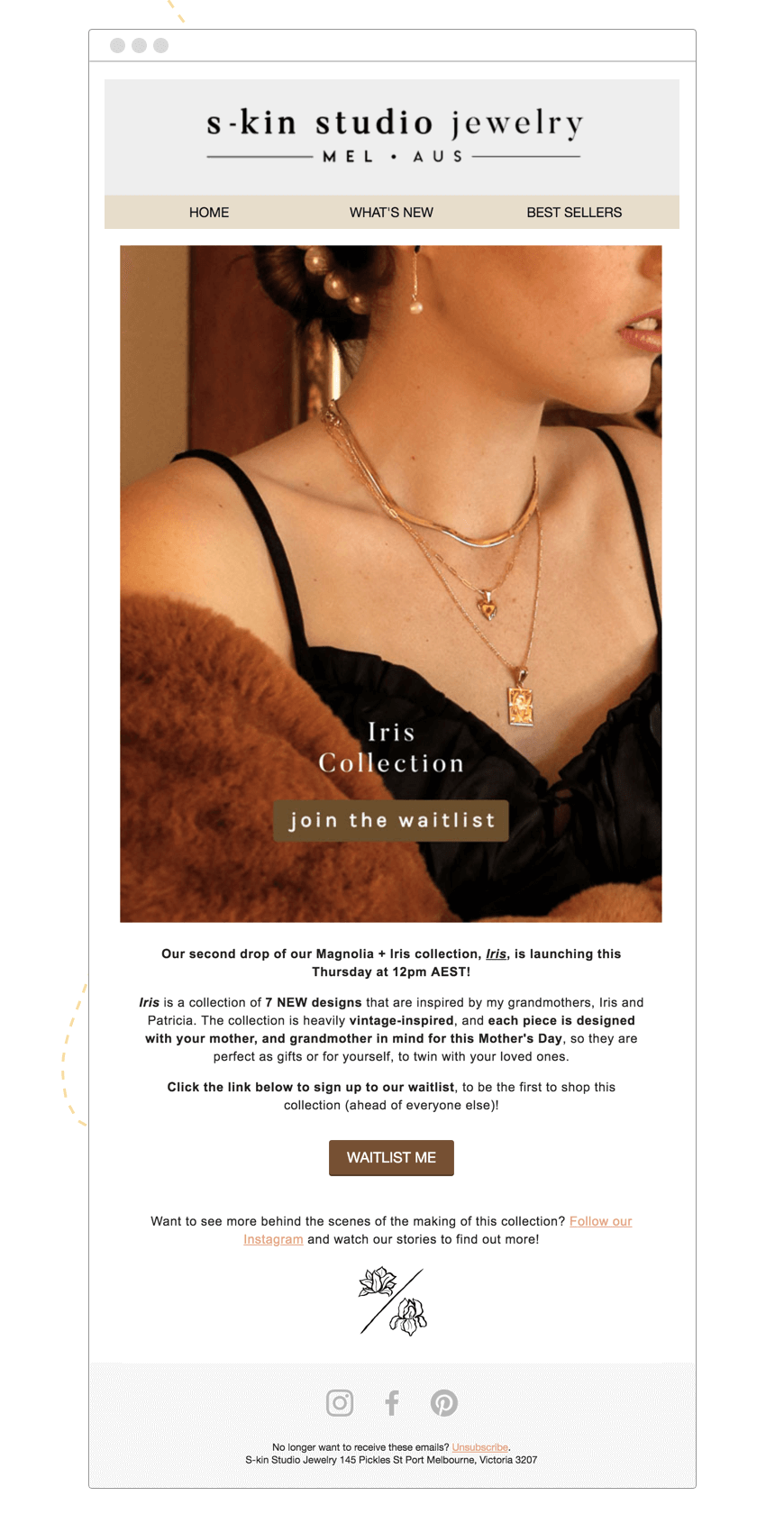 Kate Spade: Found Mom's Gift!
Kate Spade takes a relatable approach to their Mother's Day campaign by designing it like a text chat between two siblings. They tap into the emotions customer's feel when they finally find the perfect gift for mom, and mimic the experience in their email design to drive conversion.

Wrap Up
From getting personal to offering gift ideas, there are a ton of different ways you can celebrate Mother's Day with your customers this year. Take some of this inspo and remind them to show a little more appreciation for mom on this day by getting her something special.