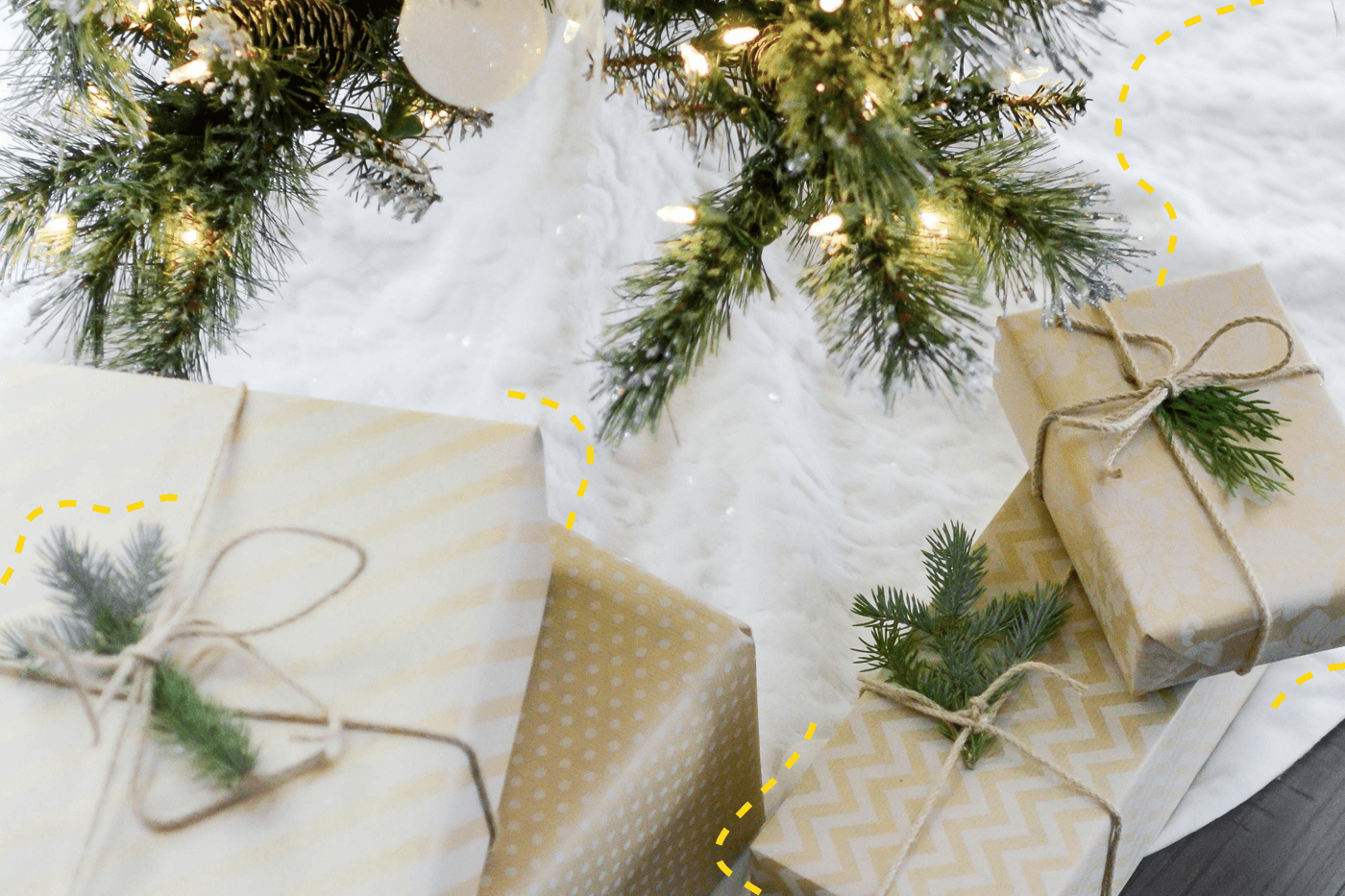 December 1st is right around the corner, which means we're getting out our stockings and hanging up Christmas lights. There's a ton of gifts to buy, so buckle up for a month of full speed ahead email sends with the last bout of online shopping for the year!
To get us in the mood for the season, we browsed for the best email templates from brands who know how to deck the halls. Take a look for strategies you can implement to get those sleigh bells jingling 🔔
1. Boden
This holiday email from Boden hits so many nails on the head, we don't know where to start.
The sale details and CTA are clear - shop now before the sale ends. And there's nothing like a countdown timer to incite faster action from customers. Using the subscriber's name adds a personal touch and the gift wrapping GIF is not only cute, but festive too!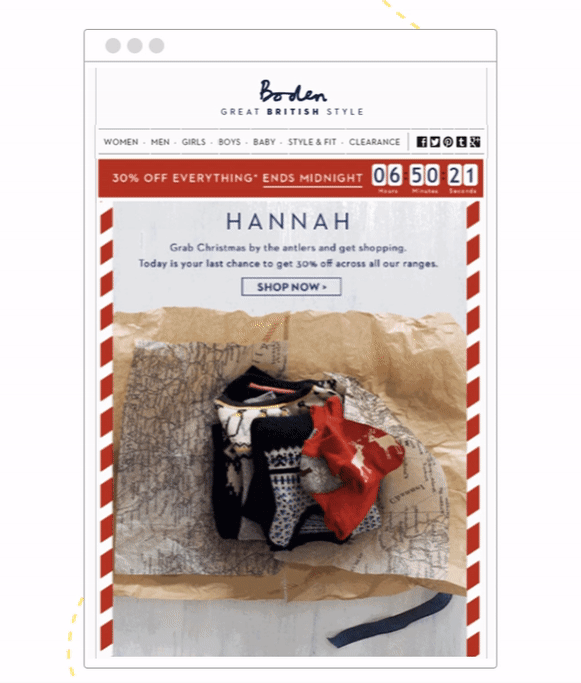 2. Tiffany
If your brand sells products that are often given as a gift, like Tiffany, encouraging customers to 'Drop a Hint' is a great way to get their loved ones to consider your brand this holiday season. Tiffany makes it easy by linking out to their form where you can enter an email address, and they'll drop the hint for you.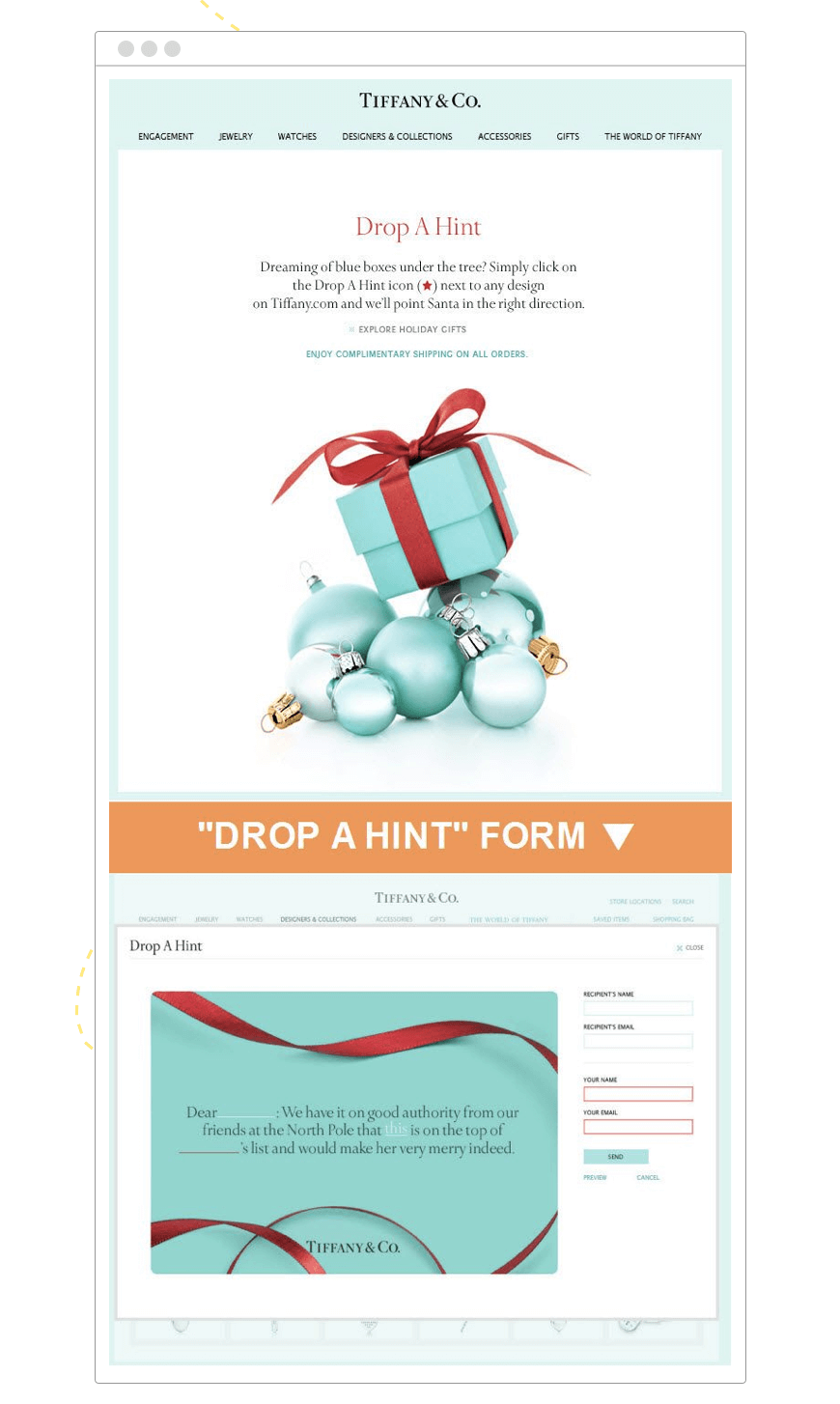 3. Nasty Gal
One of the most important things your customers consider when Christmas shopping online is whether or not their gifts will arrive in time. Nasty Gal puts this at the front and center of their email, highlighting when you need to get your order in for each type of shipping.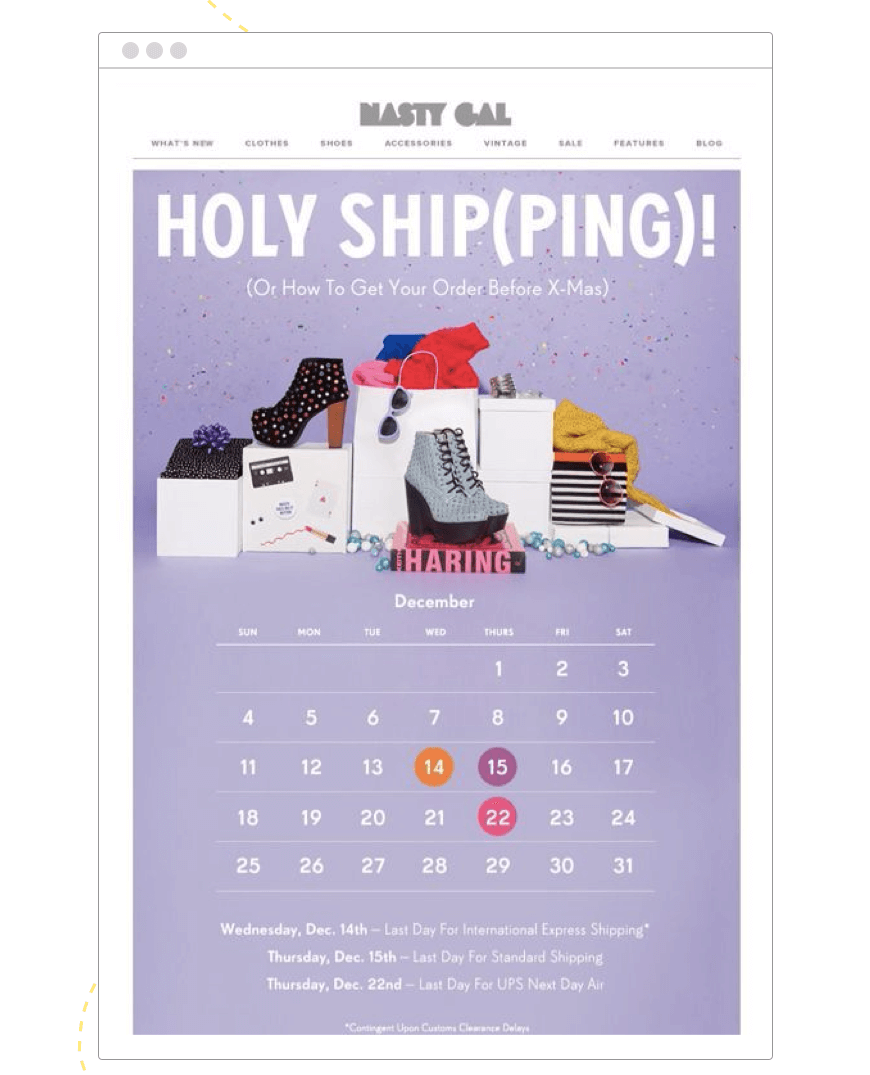 4. Tom's 12 Days of Giving
Swapping the 12 Days of Christmas for 12 Days of Giving, from discount codes to free gifts with purchase, makes Tom's stand out in their customer's inbox, and gives a great reason to subscribe to their email list. And of course, the holiday-themed details - lights, popcorn, snowflakes and gift tags - come together for a very cute email design.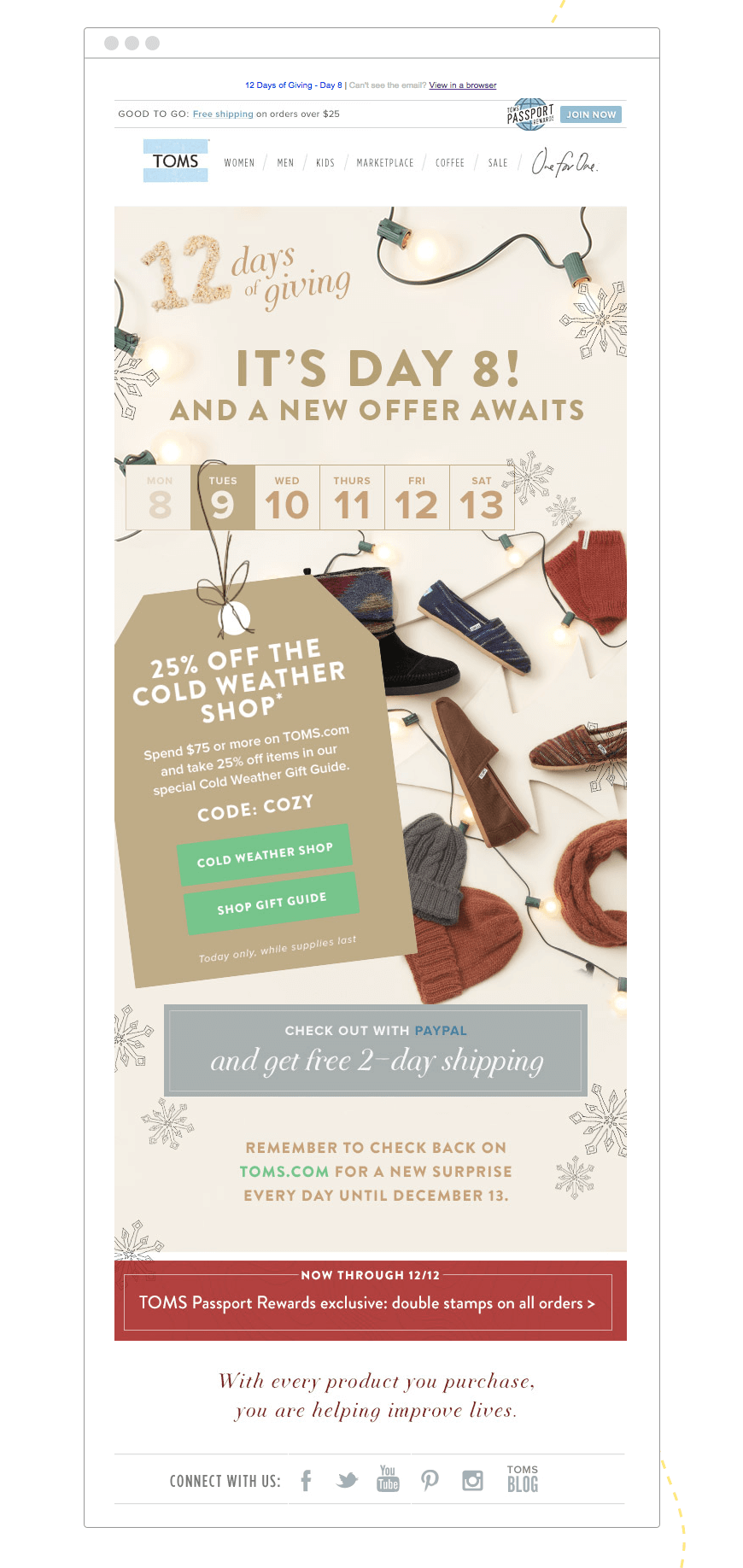 5. Bonobos Let It Snow
There's nothing we love more than a well-themed email plus relevant discount code! Bonobos keeps it simple with a snow GIF, copy that incites action, and a clear CTA.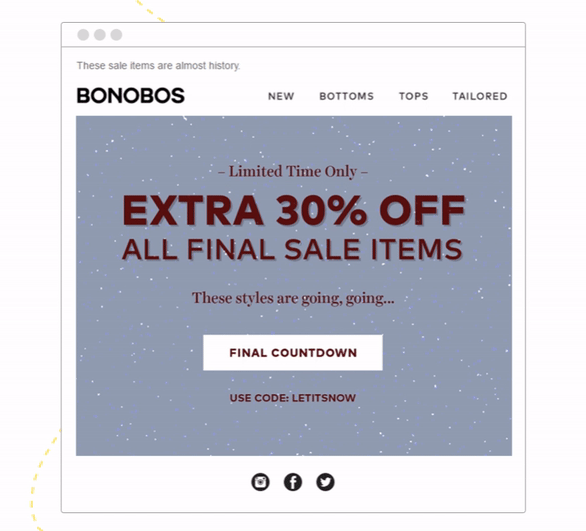 Wrap Up
Keep it festive, but don't be afraid to try something new and branch out from the typical red and green of the season - we love how colorful and unique each of these templates are. Lastly, don't forget to provide important info and clear CTAs for an email that converts. If you take inspiration from these emails, you'll be dreaming of a white Christmas in no time.
Happy Holidays from the Hive team 🎅🏼