February marks the month of love and, let's admit it, last minute shopping for significant others. Whether your Valentine's Day campaign encourages customers to gift themselves or their loved ones, these email template and subject line pairings are the perfect source of inspiration. Let's dive in and get you thinking of campaigns that will have your customers falling head over heels with heart eyes 😍
1. A 15% Off Valentine
Province of Canada celebrates every kind of love by giving customers a 15% off promo code this Valentine's Day. With a simple graphic of their products in a heart shape and copy appealing to their Canadian customer base, they keep the emphasis on the promo code to drive clicks.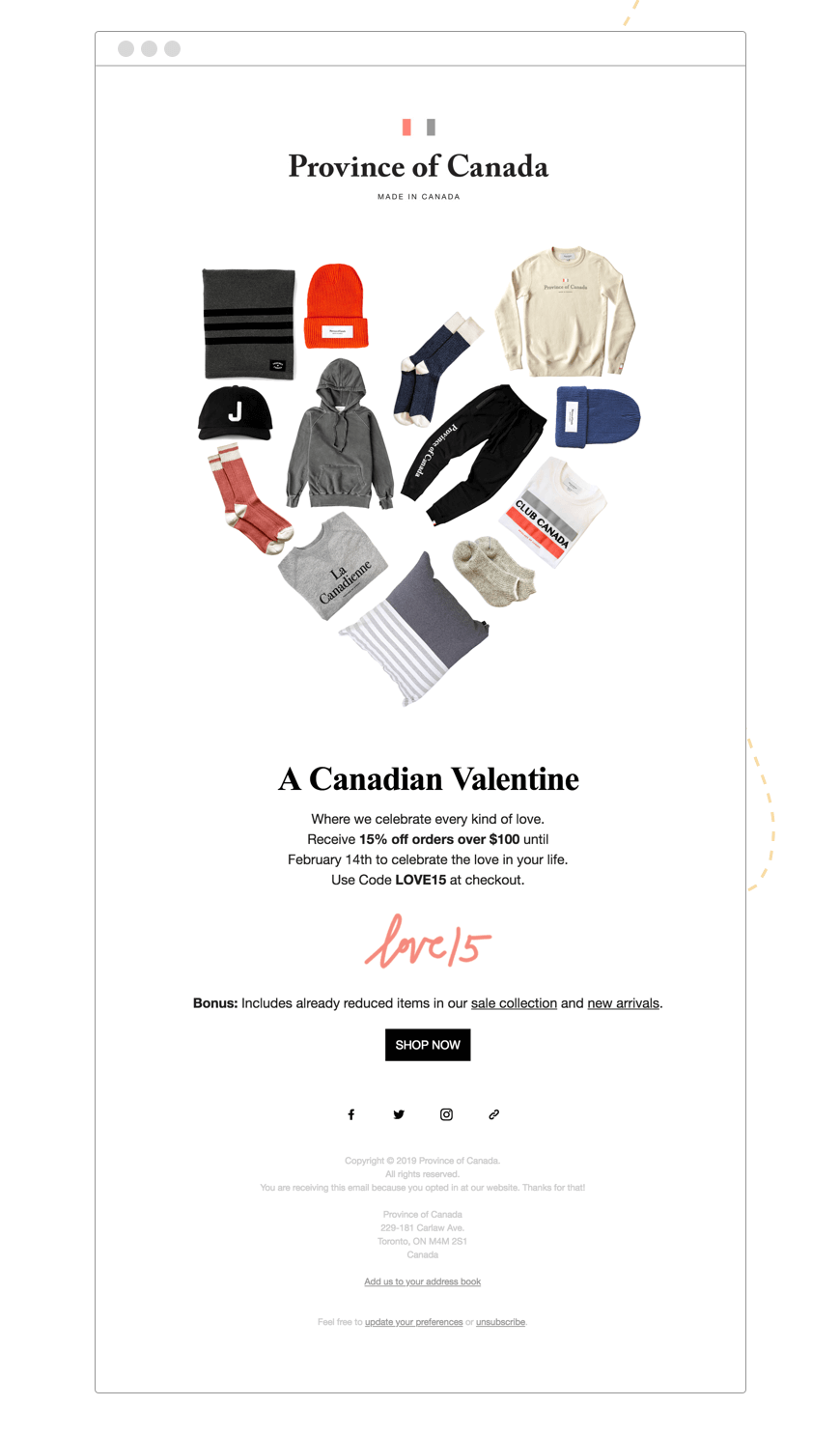 2. VDay Gift Wrap Kits are Here. 🎁
Vrai & Oro uses an eye-catching GIF to let customers know their gift wrapping kits have arrived. Remember, your customer's inbox is probably filled with vday promos, so any kind of visual element that can capture their attention will help with your conversion.
One more thing to note: if your products are made-to-order or take time to customize, it's a good idea to include shipping deadlines in your v-day campaigns to set customer expectations. That little reminder can be the push your customers need to make their purchase - so get them planning ahead of time.
3. The Valentine's Day Gift Shop – So Many Ways To Say 'I Love You' 🎁
Indigo makes Valentine's Day shopping easy with a sweet and simple Gift Shop, so customers don't have to stress about finding gifts for the people they love. Gifts for guys, girls, and kids are all packaged up nicely in their email, with clear CTAs to 'Shop All'.

4. Inside: Your ultimate V-Day gift guide 😍
The Detox Market also took the 'gift guide' approach which we love - it's hard finding good gifts that your significant others will truly love! Their email breaks down each product with a description so convincing you'll be gifting them to everyone in your life. It's good to remember that your customers are probably being bombarded with gift options from every other brand, so focusing on copy that differentiates your brand will be key in driving revenue.

5. Vday is almost here -- don't fall flat
There's nothing like taking the alternate approach of scaring customers into making their Valentine's Day purchases. Jack Spade gets straight to the point with their copy and imagery, evoking 'the fear of falling flat' to get customers to click-through to explore their gift guide. An unconventional take compared to the lovey-dovey rest, but effective.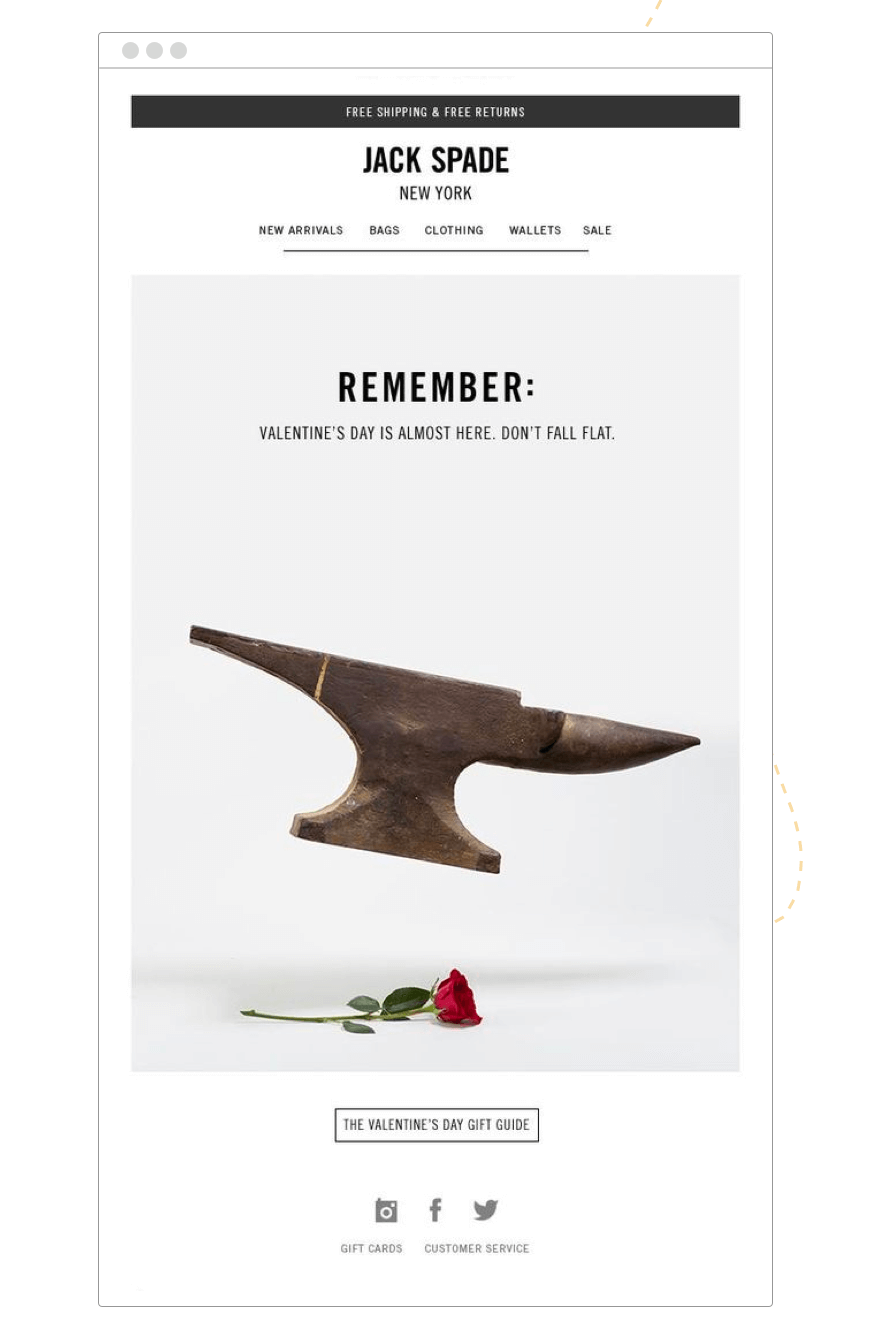 Wrap Up
Whether you choose to entice customers with a discount code, a gift guide, or a little bit of fear, we hope these email template and subject line pairings gave you the inspiration you needed for your Valentine's Day campaign. Want more inspo? Check out 14 Email Templates to Inspire Your Valentine's Day Campaign.