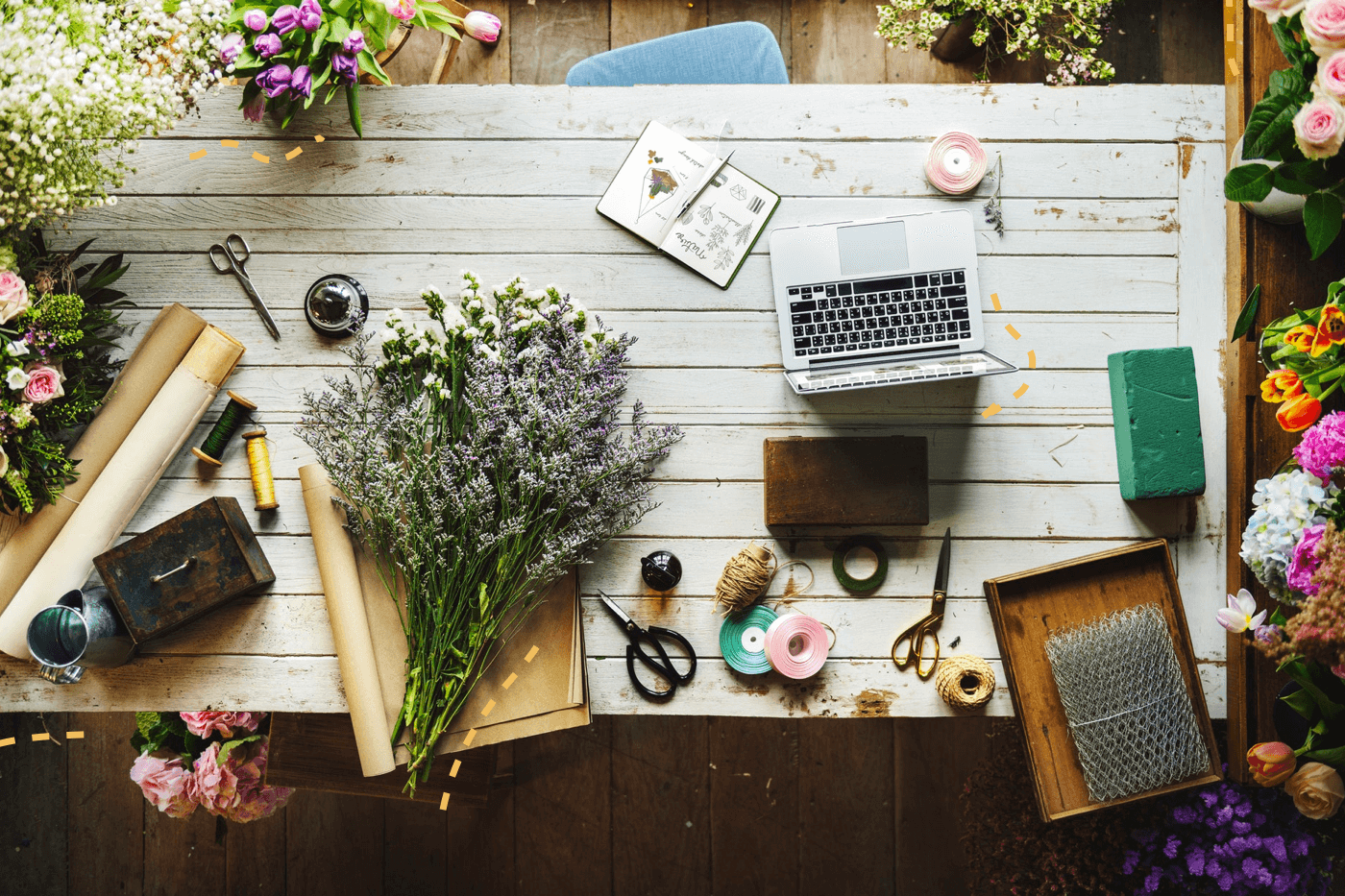 Spring is here! With the sunnier days and warmer weather, it's a great time to plan a bright email campaign for your new arrivals or to tell customers about a spring sale. We've collected 5 of our favourite spring templates so far, all unique in their own way to make sure you stand out in the inbox. Let's dive in:
1. Eye Buy Direct: See Spring With New Lenses
We love a good interactive email. GIFs are one of the easiest ways to capture your customers' attention and they've been shown to have 3x more conversion compared to traditional static content. Eye Buy Direct incorporates GIFs well in their latest spring email, directing their customer's attention to shop now.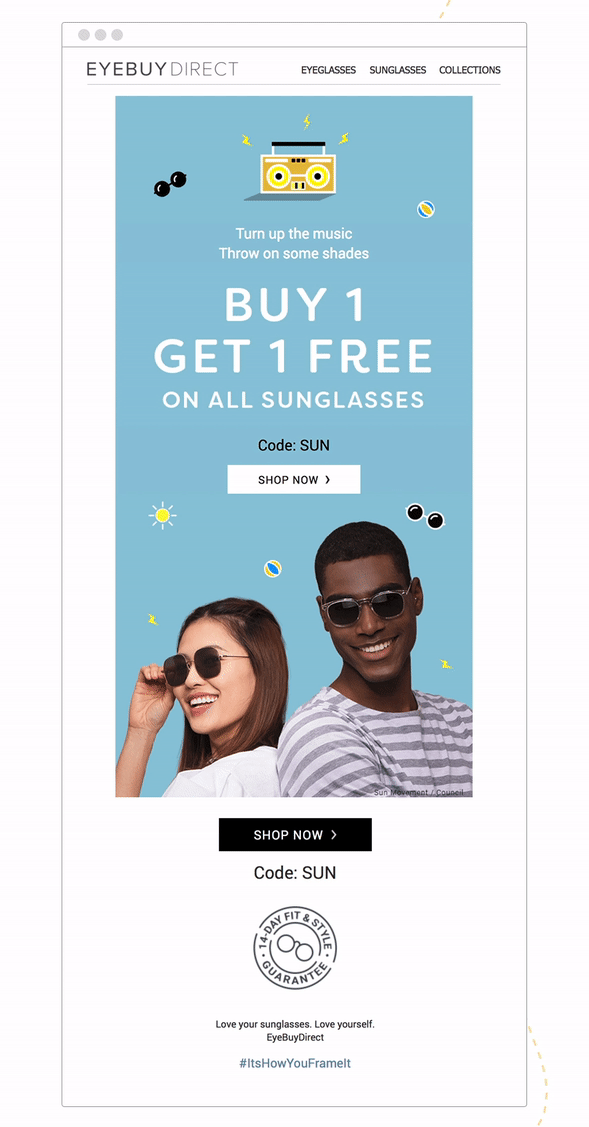 Related: How to Drive Customer Engagement with Email GIFs
2. Dôen: Super Bloom
Your email campaigns should always be aligned with your brand, and Dôen is a great example. They've taken an editorial approach to sharing their spring line with customers, focusing on airy visuals and minimal copy to convey the essence of their collection. Their copy explains what their new collection is about without being too sales-y, and they've opted for one cta letting customers shop.

3. Raven + Lily: SPRING 2019 IS HERE
Raven + Lily shares their Spring Wanderlust Collection by including their inspiration (read: mood board) right in the email. This is a great example of focusing on evoking a mood from your customers, instead of having a super product-focused email. Think about it this way - how many 'new spring arrivals' emails do you think your customers get in their inbox? Focusing your first Spring email campaign on a different goal (in this case, evoking a a mood) can help set your brand apart.
Bonus tip: Raven + Lily includes their core values in their email footers, from how they're certified B-corp to their products being eco-friendly. Your footer is a great way to remind customers why they're subscribed to your brand, and why they should continue to support you!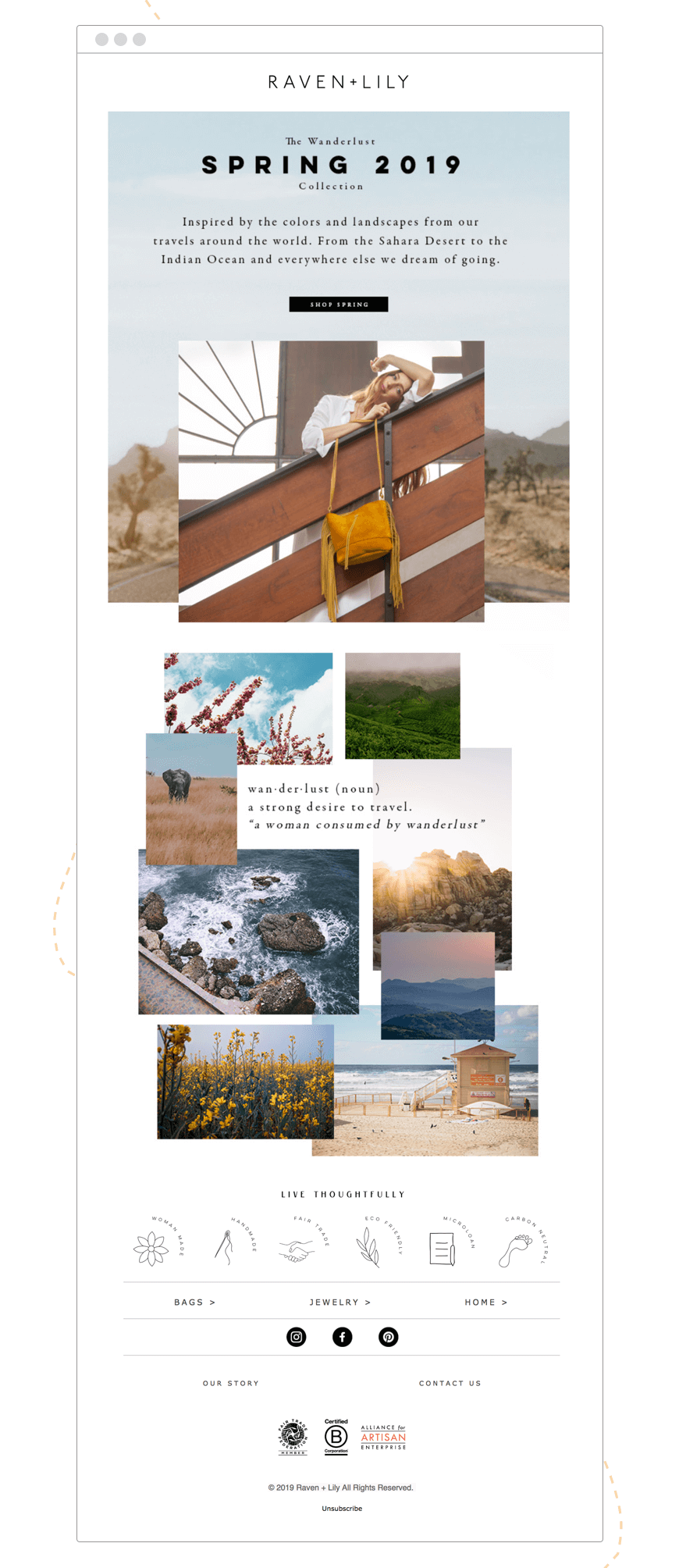 4. Organic Basics: Spring Sale 🌱
What better way to welcome Spring than with a sale? Organic Basics uses a GIF to elevate their minimal email, but keeps the copy straight to the point. From a quick glance, customers are able to figure out that they have three days to use the promo code for 20% off. Sometimes, simple emails do best.

5. Everlane: The Rain Boot Reviews Are In
Everlane takes the product-specific route with an email campaign dedicated solely to their new rain boots. What better way to sell a new product than with good reviews and user-generated content? By using a combo of positive quotes and photos of the rain boots worn by customers, Everlane makes it hard not to click through to shop.

Get Templating 🌻
Whether you're now inspired to evoke a mood or feature a new product and how customers have been loving it, you're ready to design an effective spring email template to welcome the new season. Want more inspiration? Check out 29 subject lines to kickstart your 2019 email campaigns.