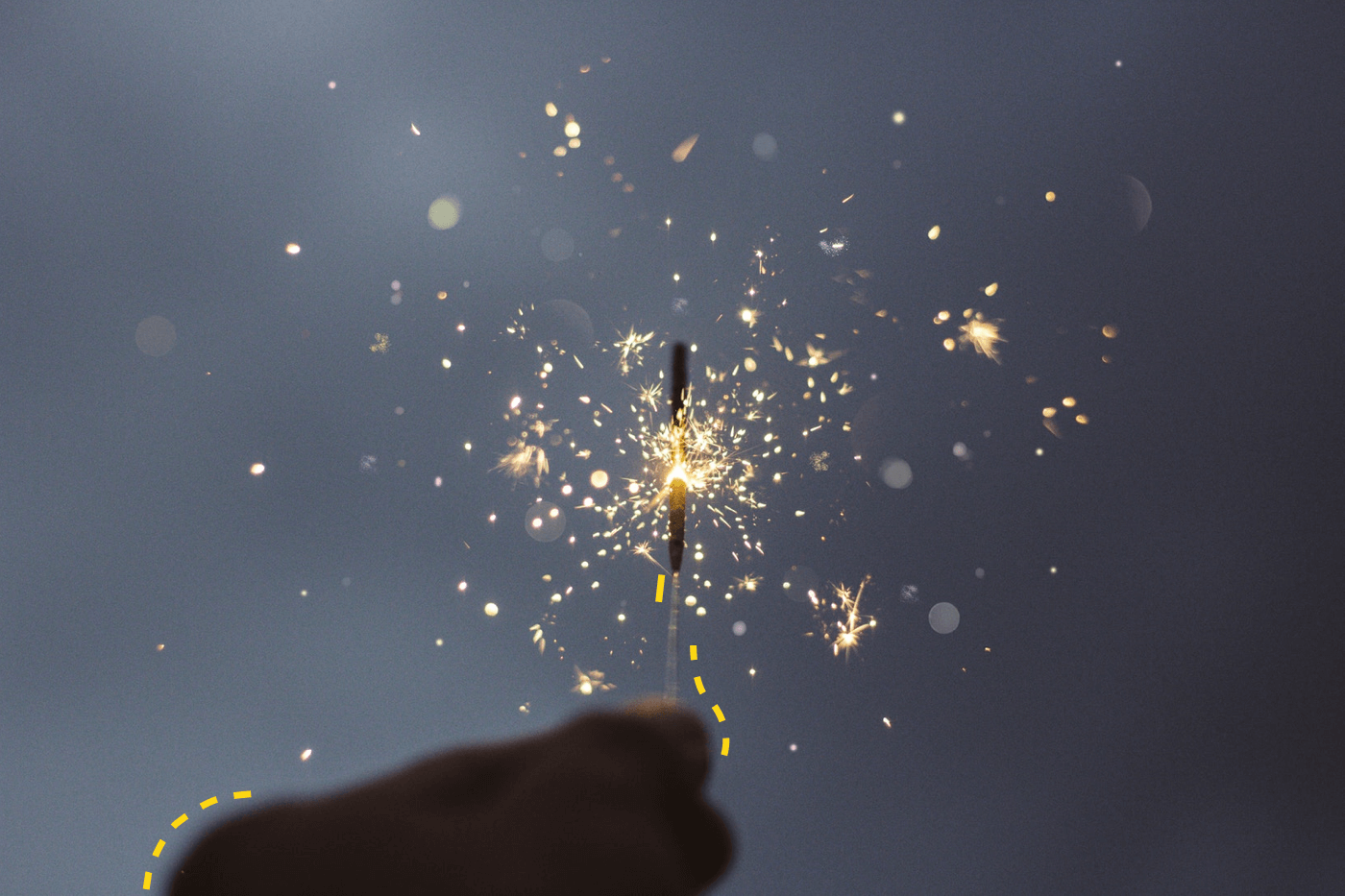 We've gathered a few of our favorite New Years email ideas to get you ready for your first campaign of 2019! Whether you're extending holiday sales through the first few days of January, or offering deals on flashy NYE's outfits for your customers, these email templates from some of the top brands in email marketing are sure to get you inspired.
Get ready to pop some champagne and start your new year with a blast 🍾
(like email blast, get it?)
1. Grab your customer's attention with gifs
Modcloth uses an eye-catching gif to grab their customers' attention in their New Year email campaign. By using a play on words, their 'In With The New' copy relevantly ties in their New Arrivals with the New Year email theme. We also like how they've placed the CTA right on the gif as a way of driving higher conversions - it's already been proven that gifs drive 3x higher conversion than static content in emails!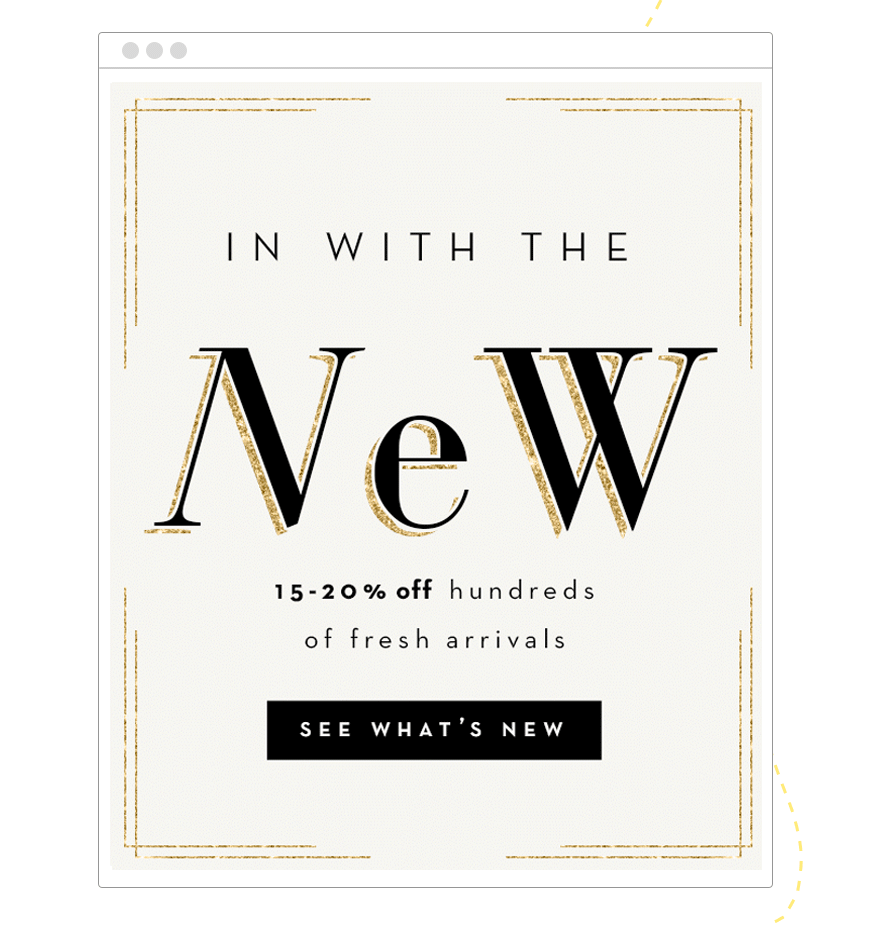 2. Keep it flashy but classy with a graphic
Madewell seamlessly integrates gold confetti-like triangles with their email copy - effectively striking the perfect balance of imagery and copy. By emphasizing their 40% off sales offer in the middle of the image and introducing it with seasonally relevant copy, customers know right away to click the button and start shopping.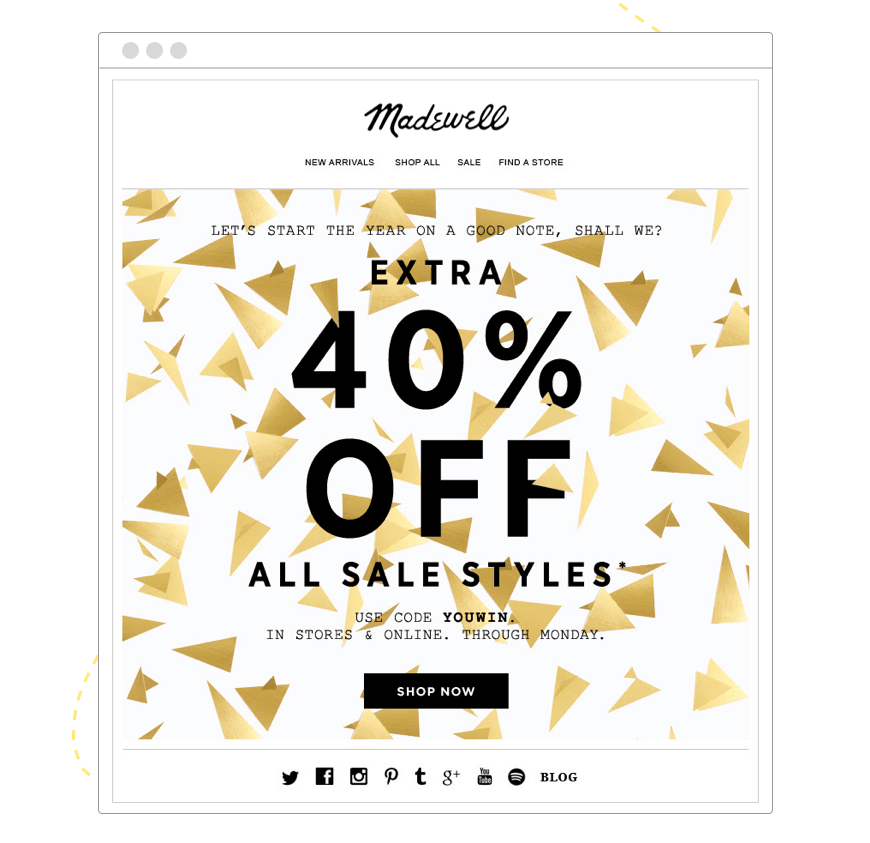 3. Send a heartfelt message to start the New Year right
Grovemade tugs at their customers' heartstrings with a New Year email from their team. This is a great way of humanizing your brand and building a more personal customer experience. Their use of genuine copy and black and white photos set them apart from the typically sparkly emails in the New Year season.
4. Stand out with unconventional colors
Asos branches away from typical New Years themed colors, and instead opts for bold neons to stand out among all of the New Year campaigns. Adding CTAs on each image effectively drives customers to specific sections of your ecommerce store.

5. The traditional route is great too
American Eagle celebrates the New Year with trendy gold-foil balloons and a themed coupon code to kickstart sales. Ever wonder what combining captivating design, relevant copy, a coupon code, and free shipping gets you? A good email that sets your New Year campaign up for success - which will probably look like this:
Start 2019 off with a Blast (an effective email blast)
Whether you opt for conventional sparkles or your style is to stand apart from the crowd, the one thing these email templates have in common is that they are all designed to be relevant. Make sure your images, copy, and buttons all align with the New Year theme, and your email will likely kickstart your New Year campaign with a bang.
Want more inspiration? Here are 6 more email templates you can steal for your New Year's campaign.