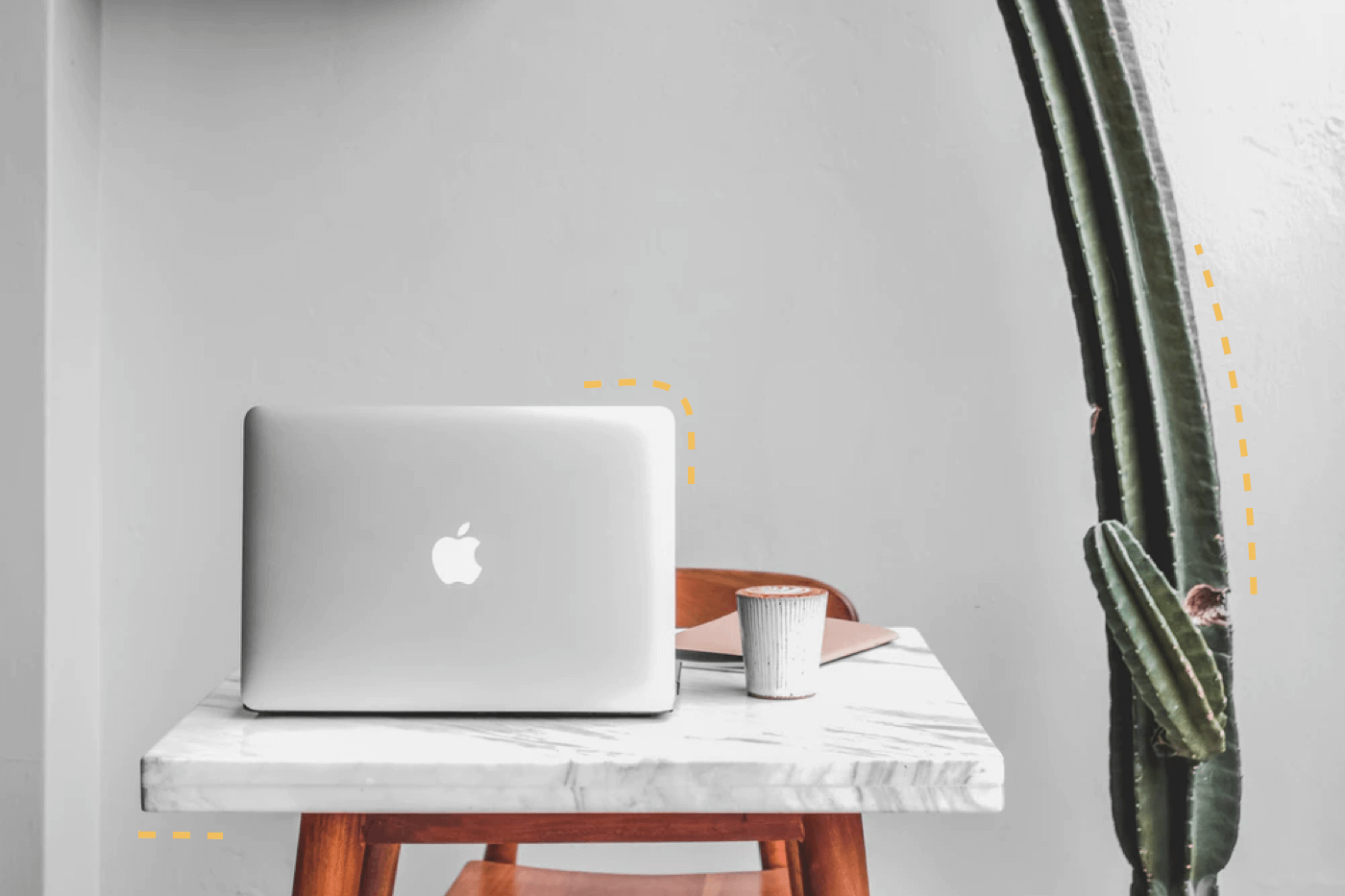 Browse abandonment emails - the sister to the abandoned cart email automation we all know and love. They're not often talked about, but browse abandonment emails are an equally (arguably more) powerful tool for recovering revenue that otherwise would be lost. These emails trigger based on customers browsing a product on your online store, without adding the item to their cart or making a purchase. This accounts for an average of 39% of your customers, whereas only 12% add products to your cart. Read: you're losing out on potential revenue from 27% of your customers by NOT having browse abandonment emails set up.
We make sure our clients set up browse abandonment emails in their suite of automations because it's one of the easiest ways to boost revenue. Customers have already expressed interest in your product - why not send a reminder and give them a little push to complete their purchase? Plus, these emails can be set up as automations, meaning you don't have to worry about a thing once they're set up. Let's dive in to 5 effective browse abandonment email templates you can use for inspiration when setting up your browse abandonment email.
1. I Love Ugly's Browse Abandonment Email lets customers easily 'add to cart'
Simple and straight to the point, I Love Ugly pairs short and sweet copy with a clear CTA to shop now. They display three of their customers' latest browse abandoned items, so customers can easily click through to explore, or even better, add items straight to their cart. The key takeaway here is that your browse abandonment emails should always make it easy for customers to add products to their cart, so the process to checkout is as fast and convenient as possible. Make sure you include 'add to cart' buttons below browse abandonment items in your email!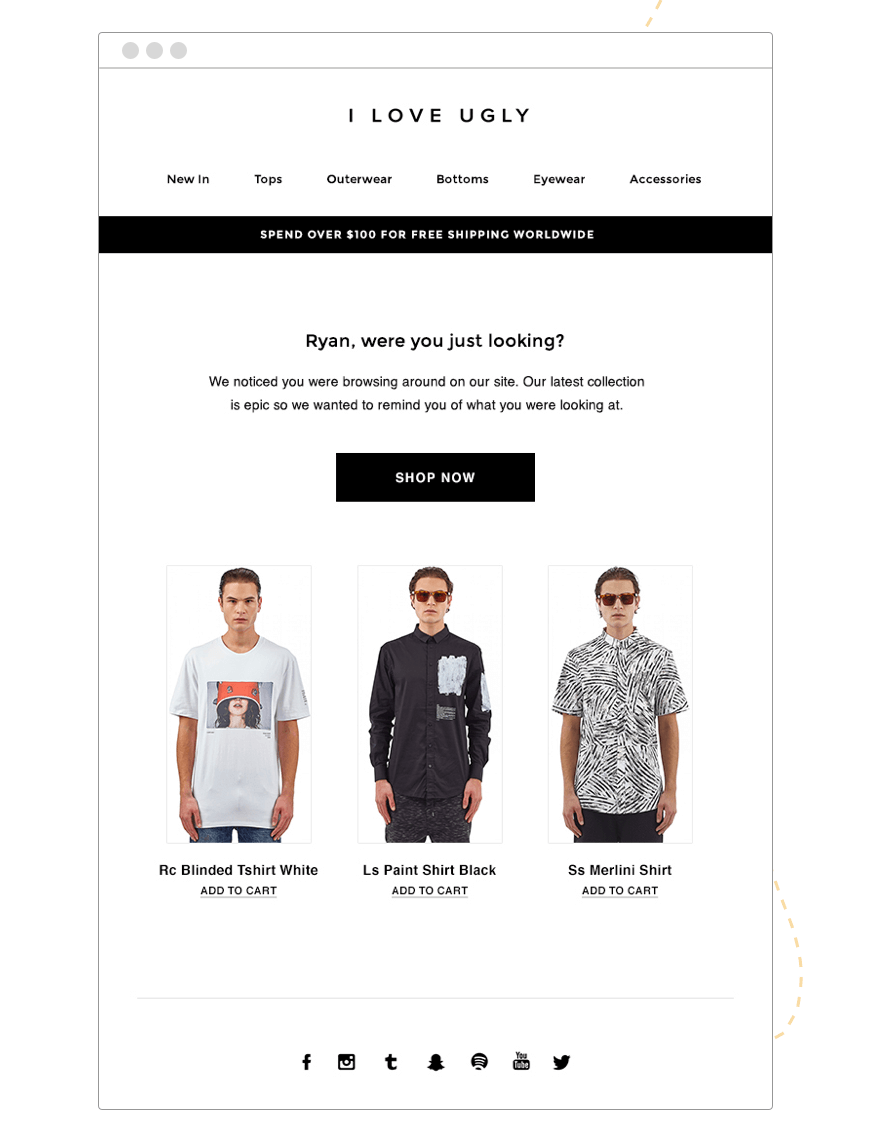 2. Nasty Gal's browse abandonment email lets customers easily contact customer service
Nasty Gal's browse abandonment email is a great example of using cheeky copy to stand out in the inbox. By posing the question "Do You Think I'm Sexy?", they effectively capture their customers attention and direct it back to an item they recently browse abandoned. They also link out to various customer service contact points, giving customers an easy way to ask questions about products they may have doubts about.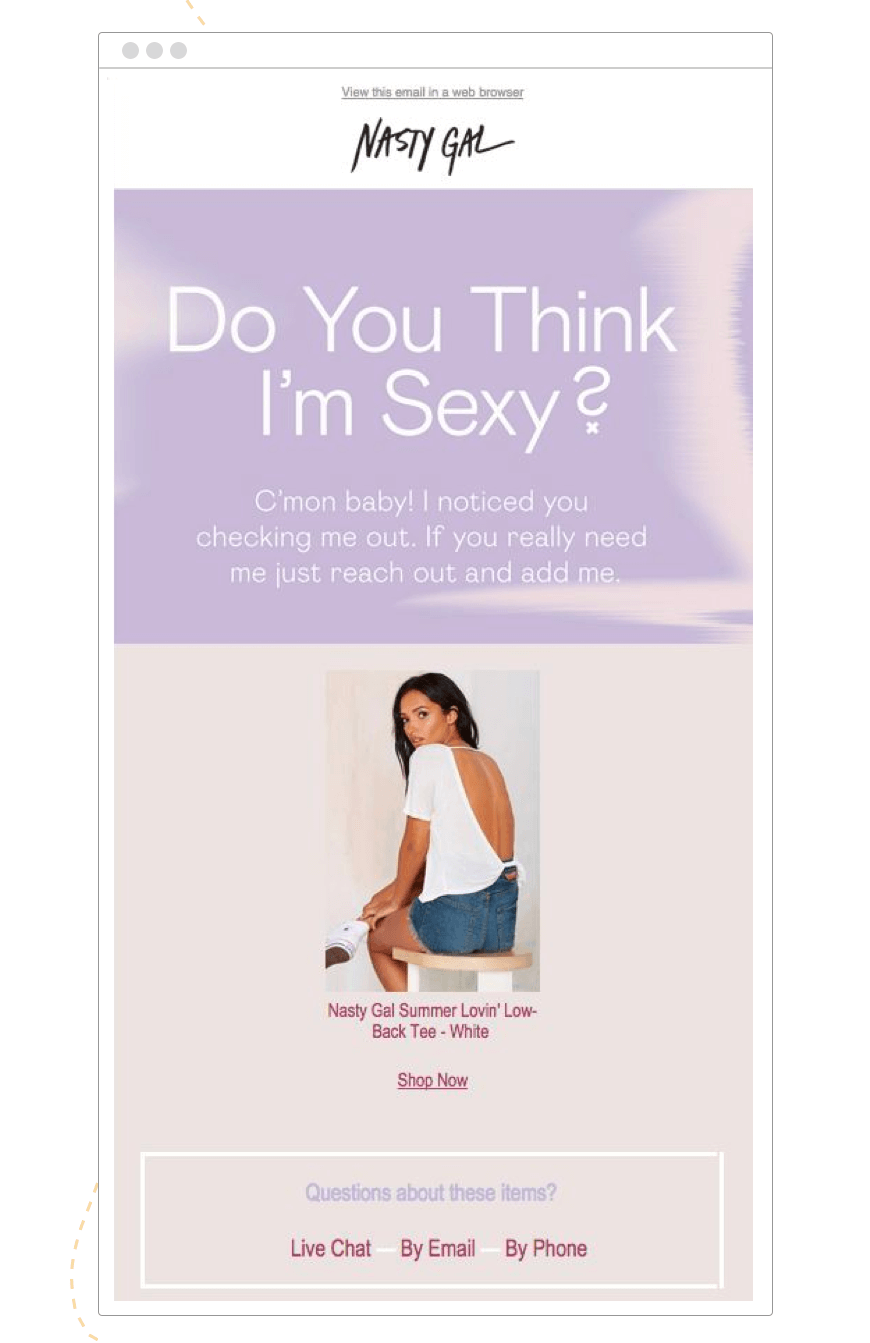 Related: Inspiration for your Browse Abandonment Subject Line
3. Converse's browse abandonment email recommended products
Converse appeals to their customers who've browse abandoned items by letting them know that the items are now on sale. Their email not only includes CTAs that let customers shop all sale items and specific items they've browse abandoned, it also recommends related products. Most ESPs have a 'recommended products' block that you can drag into your email template (Hive included!), which will let you do the same for your customers.

4. Peacocks' browse abandonment email mimics the checkout layout to induce purchase
Peacocks' email design mimics the layout of their checkout page - displaying items horizontally with prices listed on the right. This leverages the checkout flow customers are used to, enticing customers to click the 'continue shopping' button out of habit. If this design appeals to you, consider swapping out the CTA to say 'add to cart' instead. This way, you eliminate a step in the checkout process and bring customers closer to completing their purchase right from the email.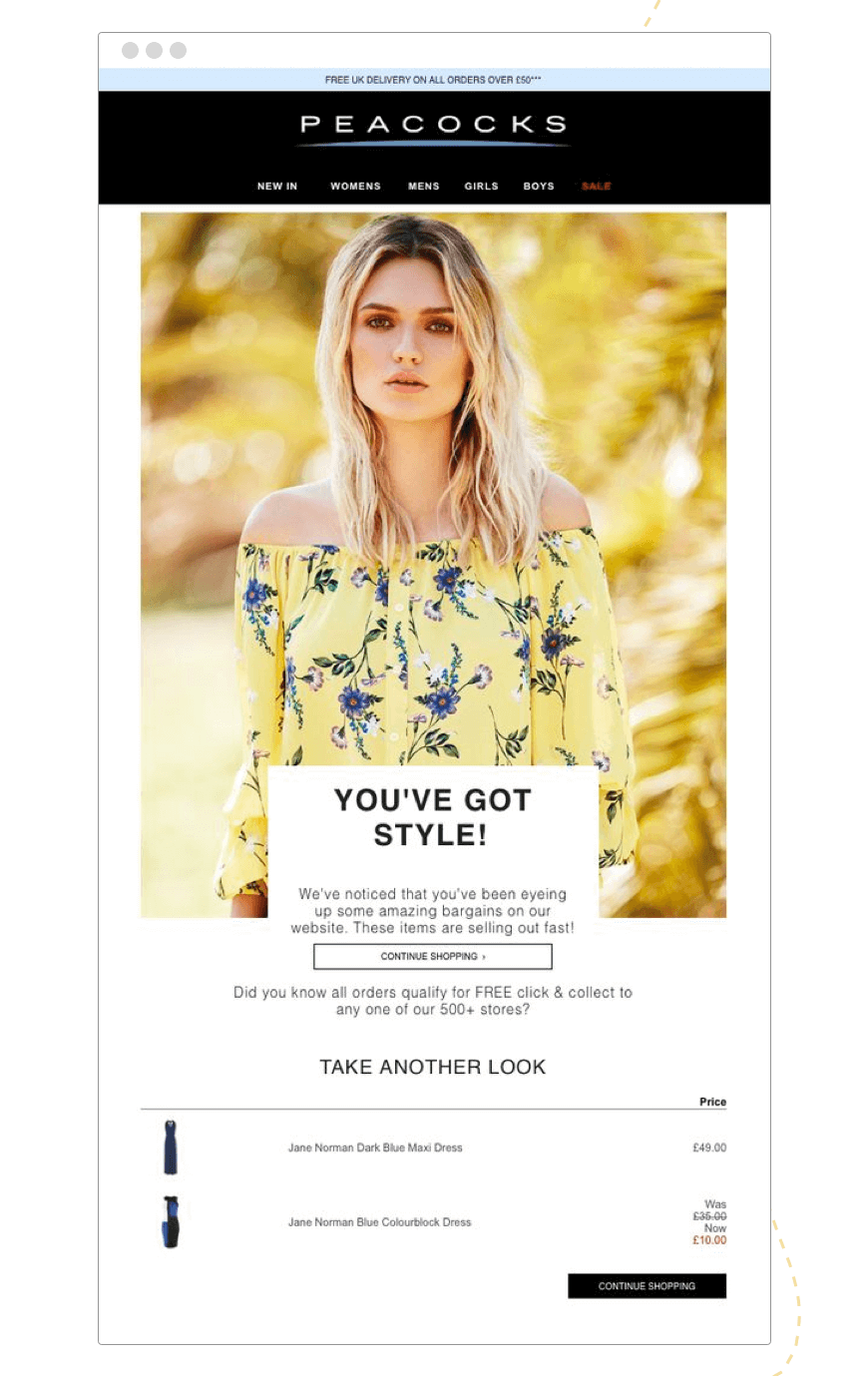 5. Jimmy Choos' browse abandonment email has it all
If you were to take one email template from this post for inspiration, it would be this one. Jimmy Choo's email contains all the components we've discussed for what makes an effective browse abandonment template:
Concise on-brand copy
Browse abandoned items with 'add to cart' CTAs that link to your customer's cart
Recommended products that let customers shop more (in case they didn't like what they viewed before)
Links to customer service and your delivery/return policies to eliminate barriers to purchase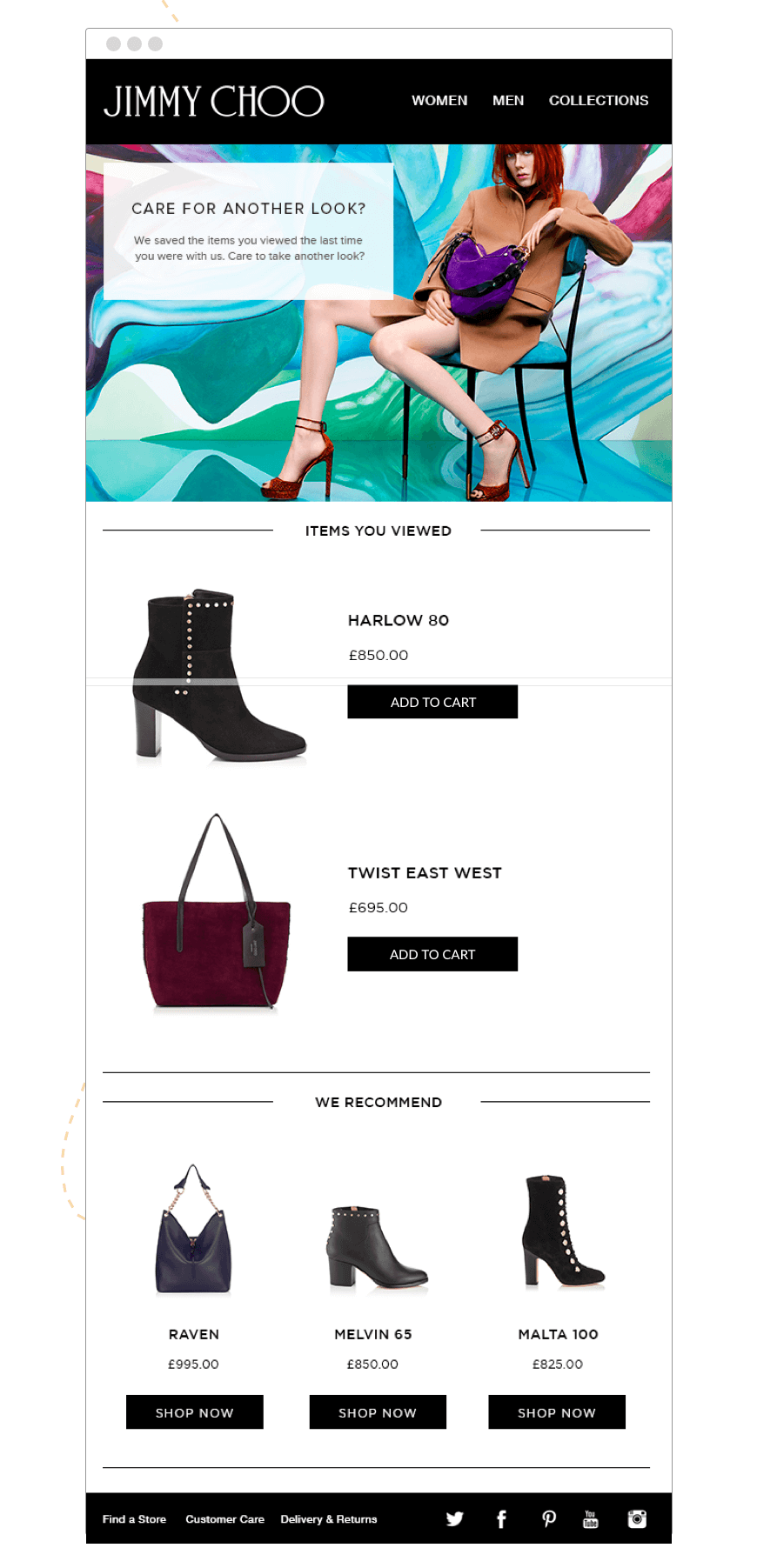 You're All Set to Create The Most Effective Browse Abandonment Email Ever
There you have it - all the inspiration and best practices you need to create a browse abandonment email guaranteed to boost revenue. Remember, you should set it up as an automation (aka email journey) so it runs on its own without you needing to worry. New to email journeys? Check out this post on the 5 automated email journeys you should be sending as an ecommerce brand.
Interested in using Hive to power your ecommerce email? Message us at hello@hive.co! We're happy to chat about how we can help improve your email strategy to drive revenue.