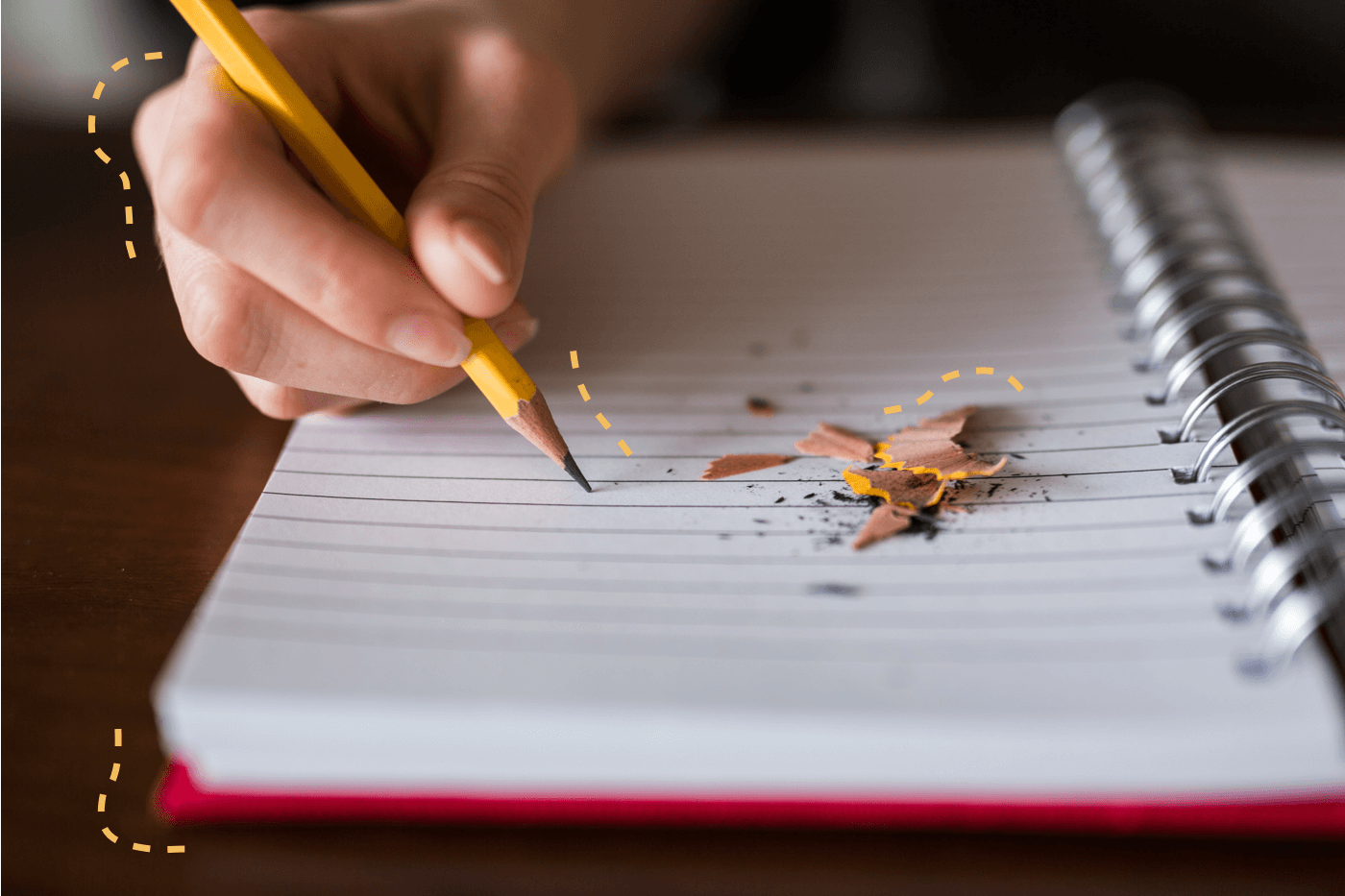 Summer may feel like it just began, but back-to-school season is already starting for ecommerce brands. With kindergarten to grade 12 households spending an average of $697, and college shoppers spending an average of $977, 2019 is set to hit record highs for back-to-school shopping. Now's the time to connect with parents, so we've rounded up 5 email templates to give you the back-to-school inspiration you need to make the grade.
Ban.do
Subject line: so COOL for school
Ban.do kills it with this email, using copy and a cohesive color palette to bring together their playful brand and a cool exclusivity. They build on that "it" factor by curating a limited list of chic school supplies, and use GIFs to bring subscribers' attention down to the products under the header image.

TOMS
Subject line: New school year, new sneakers
Here, TOMS subtly speaks to key pain points for parents, outlining their shoe's ability to stay cleaner, keep kids safe, and prevent falls. Their consistent CTAs allow readers to click through to their website easily at any point. To top things off, they tie their back-to-school promotion in with a sweepstakes encouraging subscribers to join their rewards program.
This email is part of a cleverly designed "most likely to" email series, playing off yearbook superlatives to target different back-to-school groups and outline their brand differentiators (another email reads, "Most likely to make change").

J.Crew
Subject line: It's HERE! Our crewcuts back-to-school event!
J.Crew takes advantage of the season by offering a back-to-school sale. They do a great job of building hype and urgency, using the subject line to proclaim the event is "HERE!", and making it clear that the sale only comes once a year. Throw in a fun header image? We're sold!

Related: 5 Smart Sales Promotion Email Campaigns for Ecommerce
shopDisney
Subject line: Up to 25% Off Back to School Gear
ShopDisney is also on the back-to-school sale bandwagon, but they've broken their email down by category, showcasing the Disney version of everything you need to get back in the classroom (and what kid doesn't love that?) This is a tangible way to showcase individual products and discounts, with the added bonus of CTAs throughout. Clear, concise, and actionable; just how we like our emails.

Coyuchi
Subject line: A well-rested start to the school year
Coyuchi has gone a little unconventional with their spin on back-to-school, but it works - hear us out. In this email, they've managed to turn a product not usually associated with back-to-school into a must-have for your student's wellness.
Their copy makes the connection between a good night's sleep and your kid's performance in school, ultimately turning their focus to how you can create the best ecosystem for your child. Combined with a muted, soothing color palette, this email tells an effective story, and we're buyin' it.

Wrap Up
You don't have to sell school supplies to connect with parents during back-to-school season. Think outside of the box with your messaging and show subscribers how you can make their lives easier, safer, or more fun when summer ends. Telling a story through snappy copy and compelling graphics can set you apart from the crowd, then sprinkle CTAs throughout to get eyes on your site.
Jump to the head of the class by starting your promotions now! Want more inspiration? We've got a few more back-to-school tips up our sleeves.