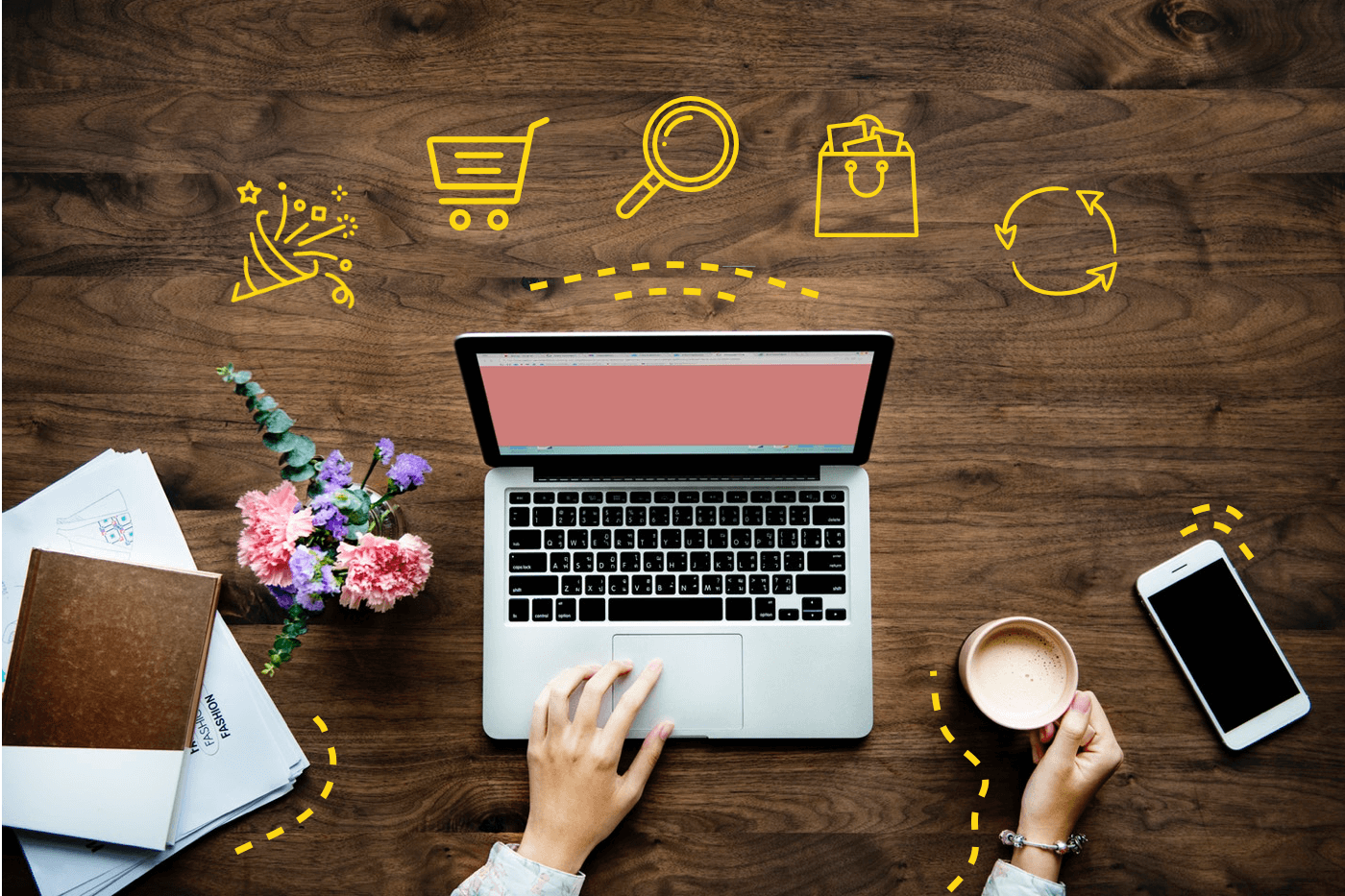 In today's post, we're discussing five types of email journeys every ecommerce brand can benefit from, and tips to help you set up each one. Email journeys automatically send emails based off triggers to better engage customers - because they're unique to each customer's actions, they're more personalized and generate 320% more revenue than non-automated emails!
We recently launched pre-made versions of these journeys, so we thought it'd be useful to dive into how to implement them for your brand. There's a ton of potential to save time and increase revenue with just a little bit initial set up - let's jump right in!
Welcome Series
Who doesn't love a warm welcome? You can set up this journey to send a welcome email immediately after someone hits that 'subscribe' button. By timing it right when someone subscribes, you maximize on relevancy, resulting in high opens and clicks.
Even better, you can convert these signups into paying customers by including a coupon code in the welcome email! Topshop sets a great example - they promptly send new subscribers an exclusive 10% off to incentivize their first purchase.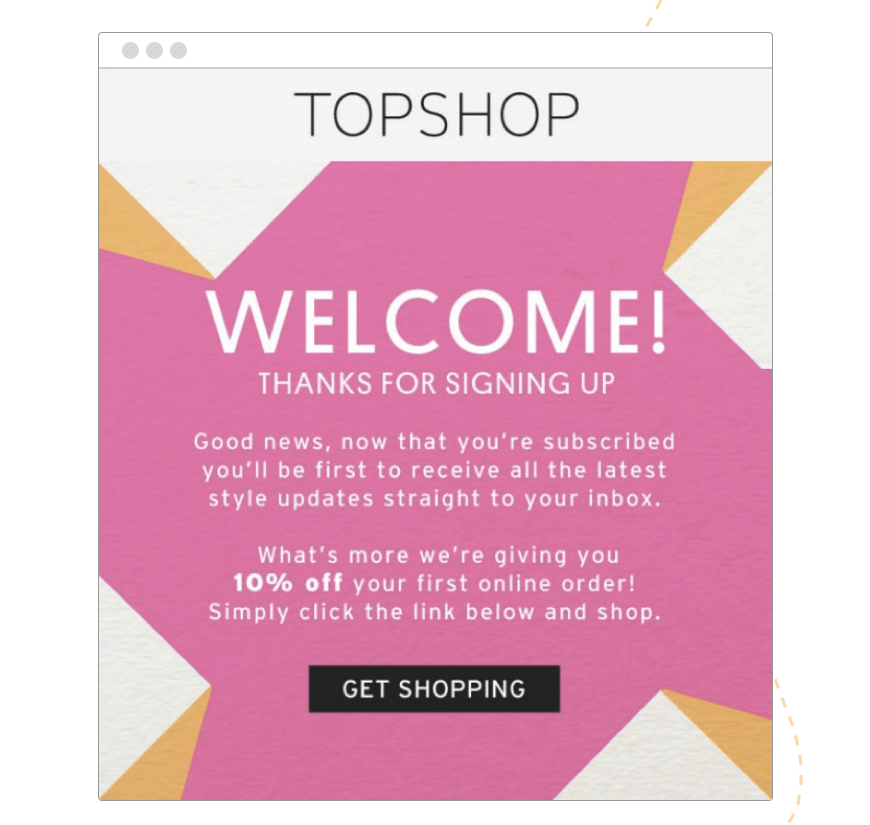 New Customer
It's important to show customers you care, especially when they've taken the leap and made their first purchase with you. You can set up a journey to send customers a thank you as soon as they make their first order. A recent study by Remarkety shows that sending post-purchase thank you emails also increases customer retention by 10%! Not only that, these emails tend to also have high engagement rates, with open clicks over 42% and click throughs averaging 18%.
Crate&Barrel sends a well-designed thank you email inviting customers to contact customer service if they have any questions. This is a great strategy to ensure your customer has a positive buying experience, increasing the chances they'll come back for more!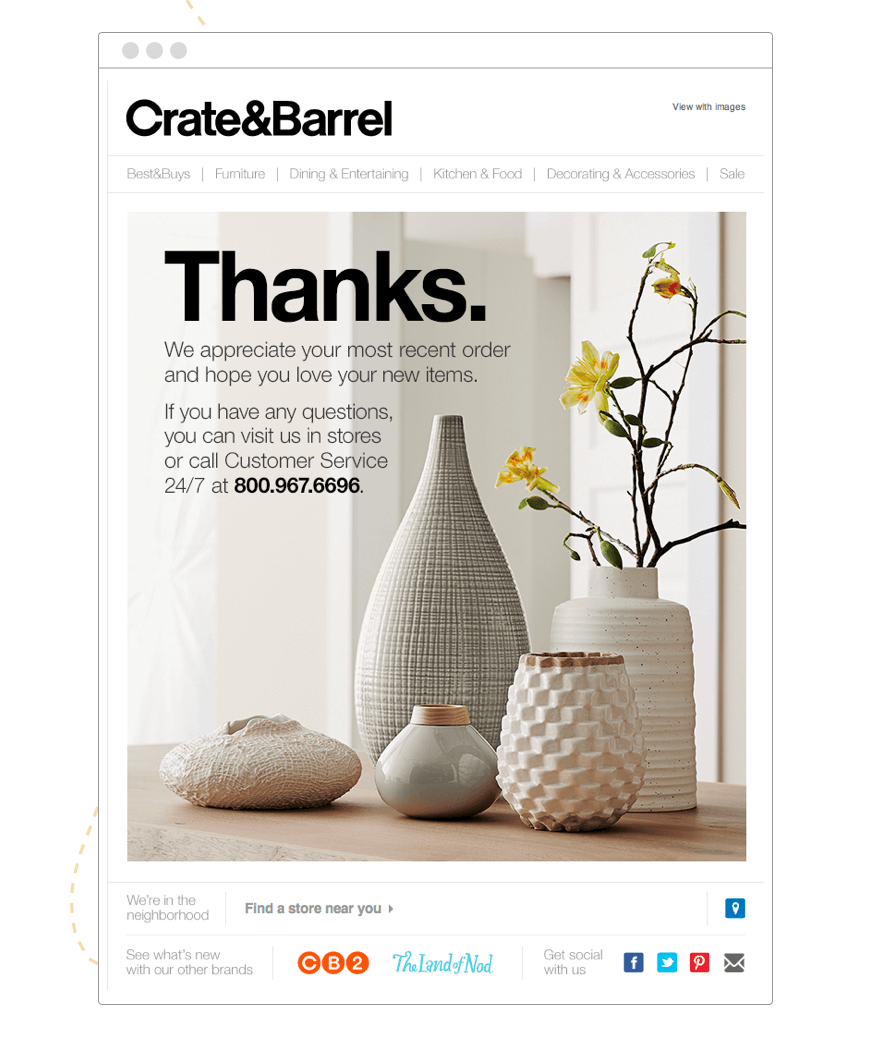 Abandoned Cart
Marketers lose about two to four trillion a year from abandoned carts - that's a lot of money you could be recovering with a simple email journey. Customers will receive triggered emails when they've left items in their cart, and these typically have opens rate of over 48%!
MCM is a great example of a brand that sends actionable abandoned cart emails to encourage their customers to purchase, with a CTA to view your shopping back and a more direct CTA to checkout.

Browse Abandonment
Similar to Abandoned Cart email journeys, you can send customers reminders when they've viewed products on your website, but haven't check out. I Love Ugly sends a simple, yet effective browse abandonment email with three of a customer's recently viewed products and a clear 'Shop Now' CTA.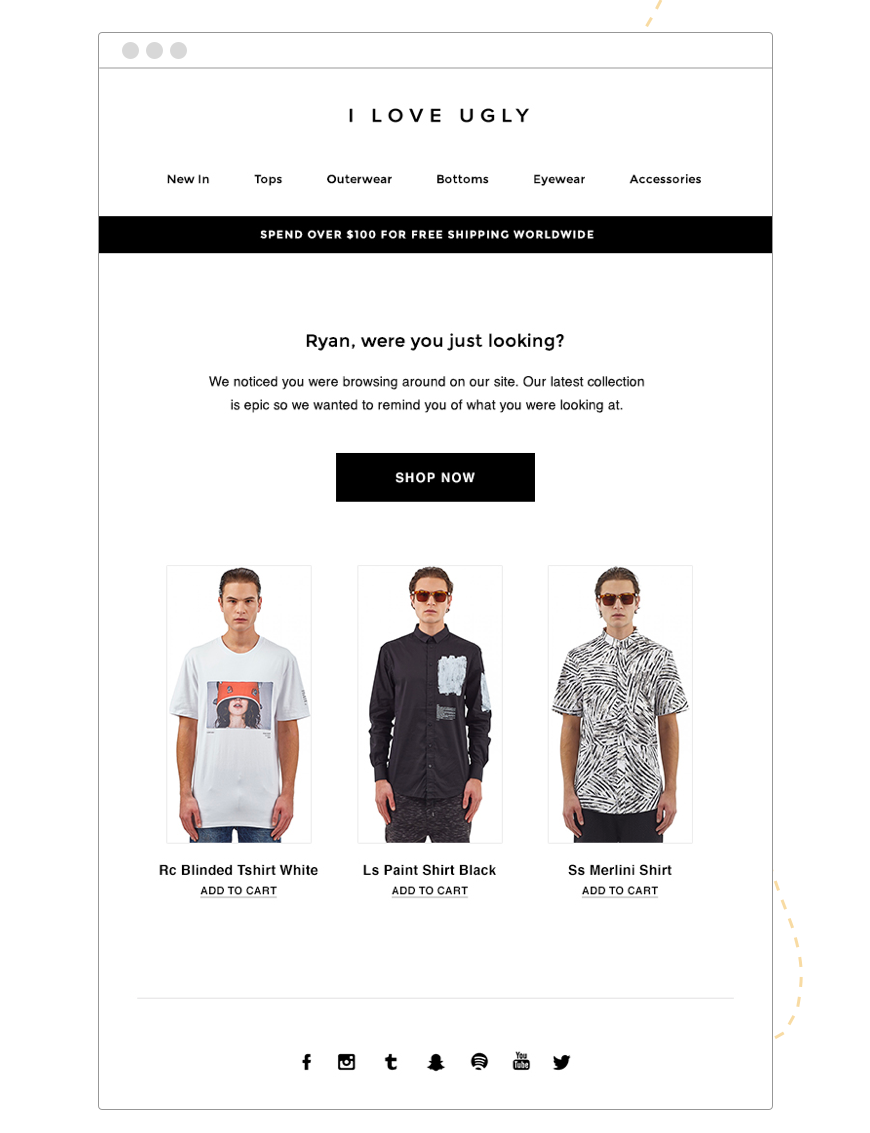 Customer Winback
It's 50% easier to sell to existing customers than to new ones, so it's important to pay attention to your customers that haven't engaged in a while. You can set up winback journeys that send an email triggered after a period of time without engagement.
Sephora sends their customers a $15 reward card to incentivize purchase, including two CTAs: one directing customers to their online site and another to find the nearest store. They've also made it easy for customers to save the discount to their phone using the Passbook button.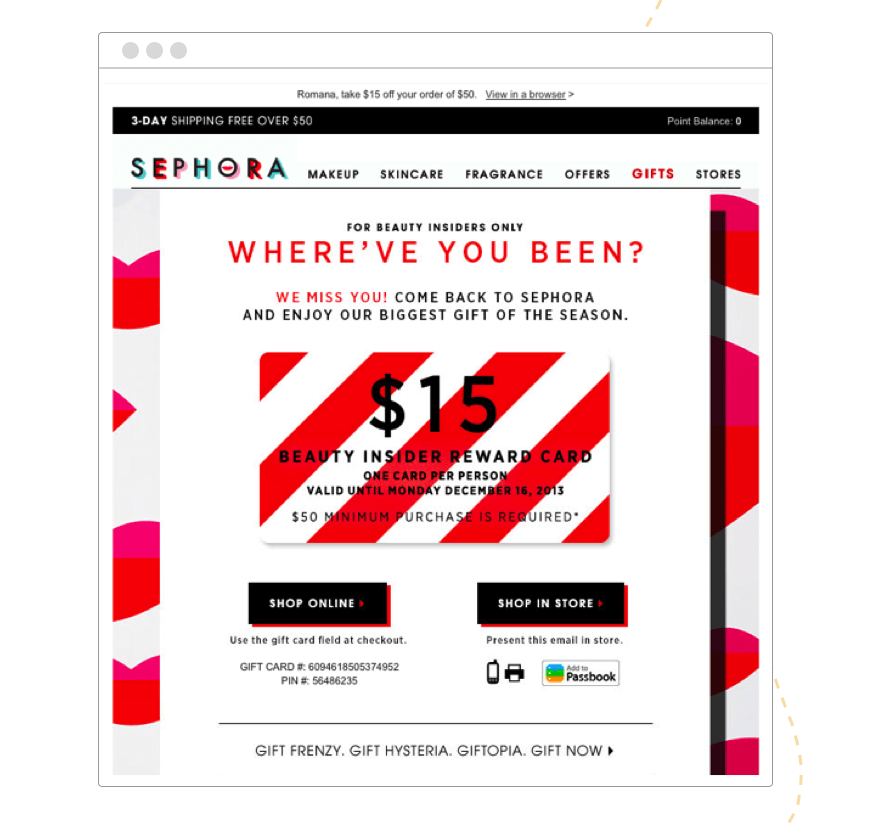 Get Automating!
With just a little bit of initial set up, automated emails can bring real ROI to your email strategy, driving 180% higher conversion rates than batch emails. It's really a no-brainer - time to get automating!