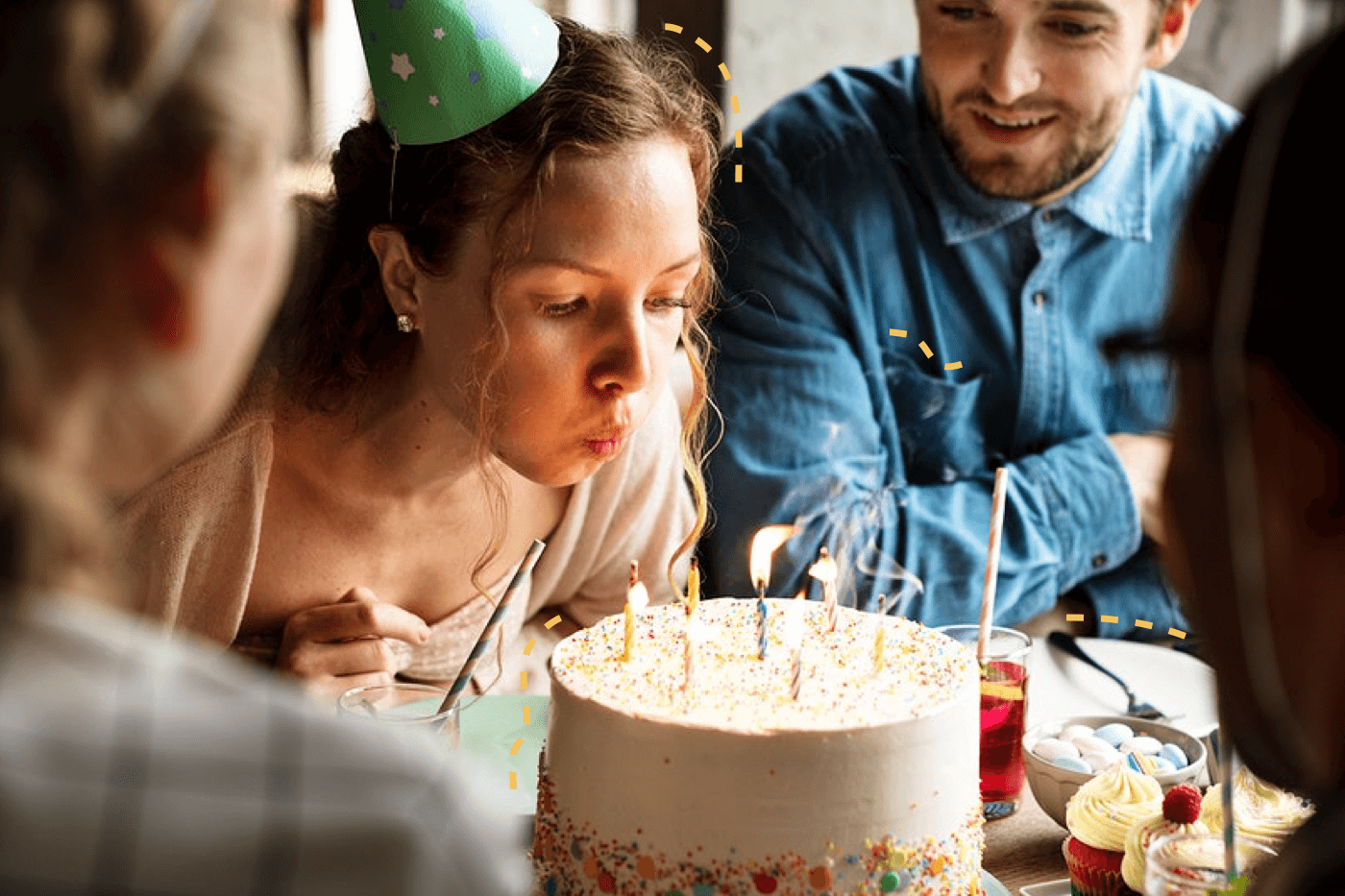 Get in your subscribers' good books by setting up a birthday automation! Birthday emails not only have higher engagement than regular campaigns, but are actually proven to drive more revenue. A birthday is the perfect opportunity to email subscribers with a discount or special message that will engage and delight, putting your customer data to good use.
At Hive, we've recently released a birthday trigger that lets you send an email journey to subscribers on that special day. This automation can help you celebrate with already engaged customers or re-engage inactive subscribers. To celebrate, we've rounded up 4 ways you can use birthday emails to connect with subscribers:
Offer a Unique Discount Code
It's popular to share unique discount codes in birthday emails, and for good reason - subscribers love to feel like they're getting a birthday treat. Some even wait until their birthday month to make key purchases, expecting discounts to slide into their inboxes. Seize the opportunity!
Nike keep things short and sweet in this email, using their strong branding and a clear discount to drive the message. Their iconic orange shoebox even creates a bit of mystery, leading readers to wonder what's inside.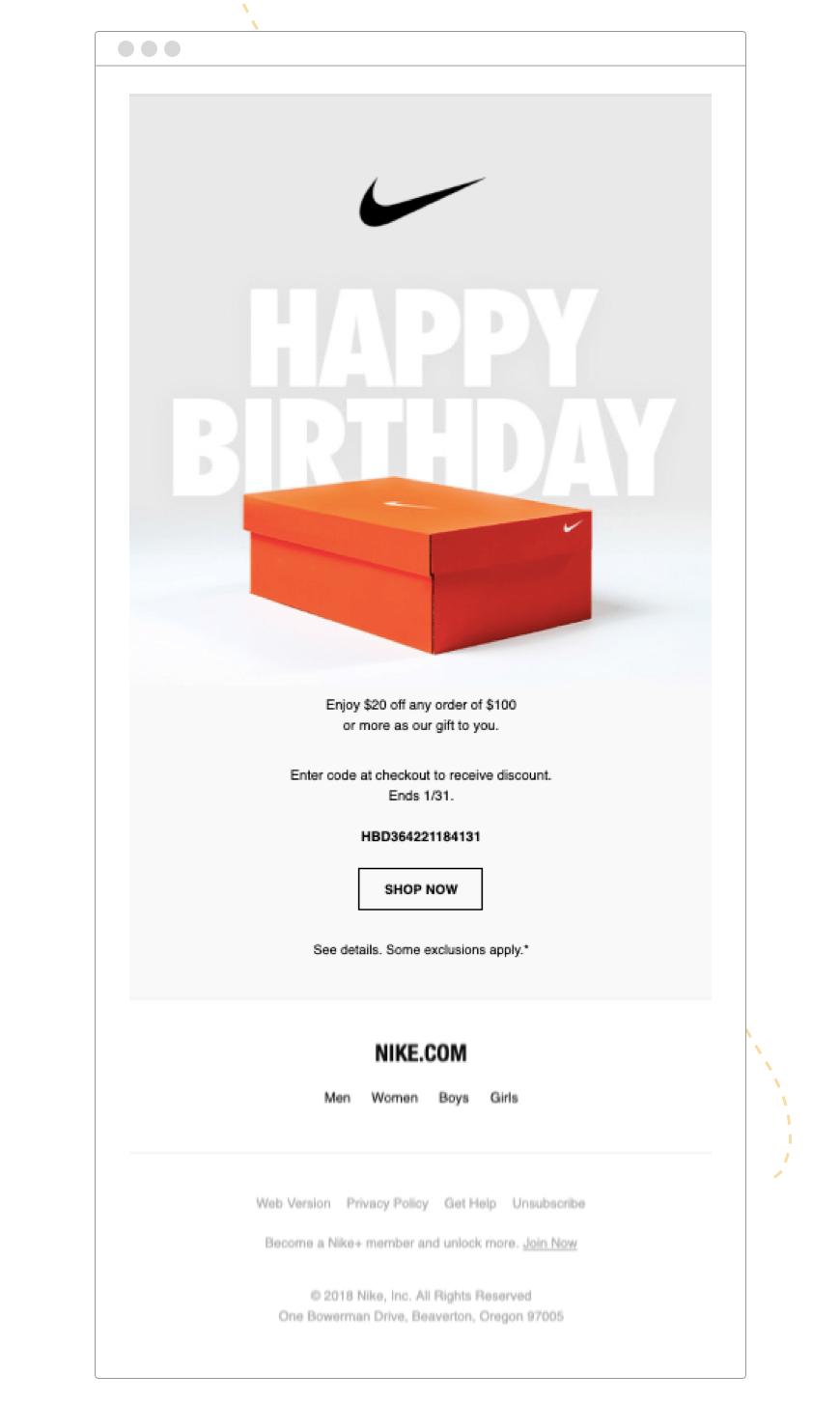 (Psst: Hive offers Shopify coupon integrations.)
Make Things Personal
Birthday emails already have a personal touch, but you can make them feel even more customized through personalized merge fields and segmentation. Personalized emails are shown to improve click-through rates by 14% and overall conversions by 10%.
Here, Journelle's inclusion of a first name and stationary-like background make the email feel more a handwritten note than a marketing email.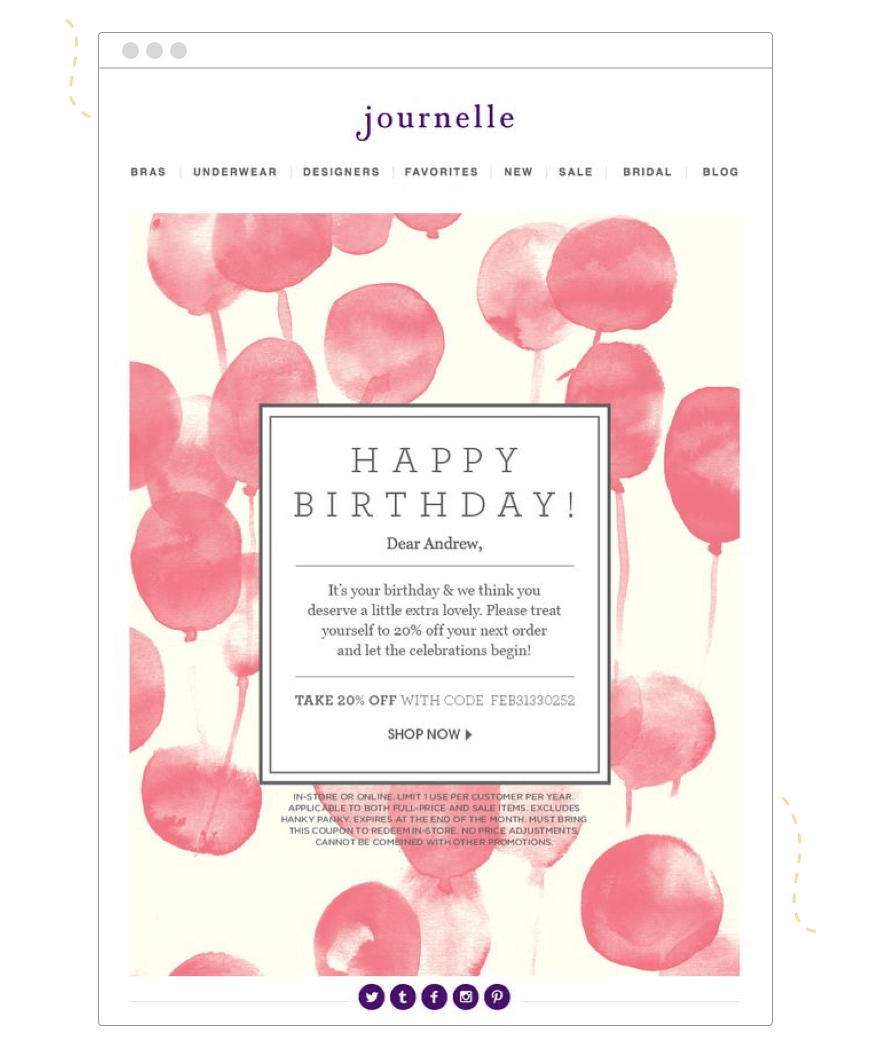 Read more: 5 Ways to Easily Personalize Your Email Campaigns
Inspire Their Gift List
Email subscribers before the big day to give them some birthday outfit inspo or land a coveted spot on their wishlist. Even better, use browse abandonment best practices to build a personalized email that curates items they've been looking at (which they can even share with friends and family).
Stitch Fix do a great job here, inspiring customers to "treat themselves" to a birthday fix or send their family a hint that they'd love a Stitch Fix gift card. Their GIF draws the eye in, and their CTAs are clear and actionable.
Related: How to Drive Customer Engagement with Email GIFs
Pump up the Rewards
If your ecommerce brand offers a rewards program, this is a great time to incentivize customers to shop! Offering increased rewards during their birthday month can be a win-win situation - get them closer to their reward goals and give your bottom line a boost.
In this email, Walgreens not only celebrate with 10x the points, but they spell out exactly what that looks like, making the offer more tangible to customers.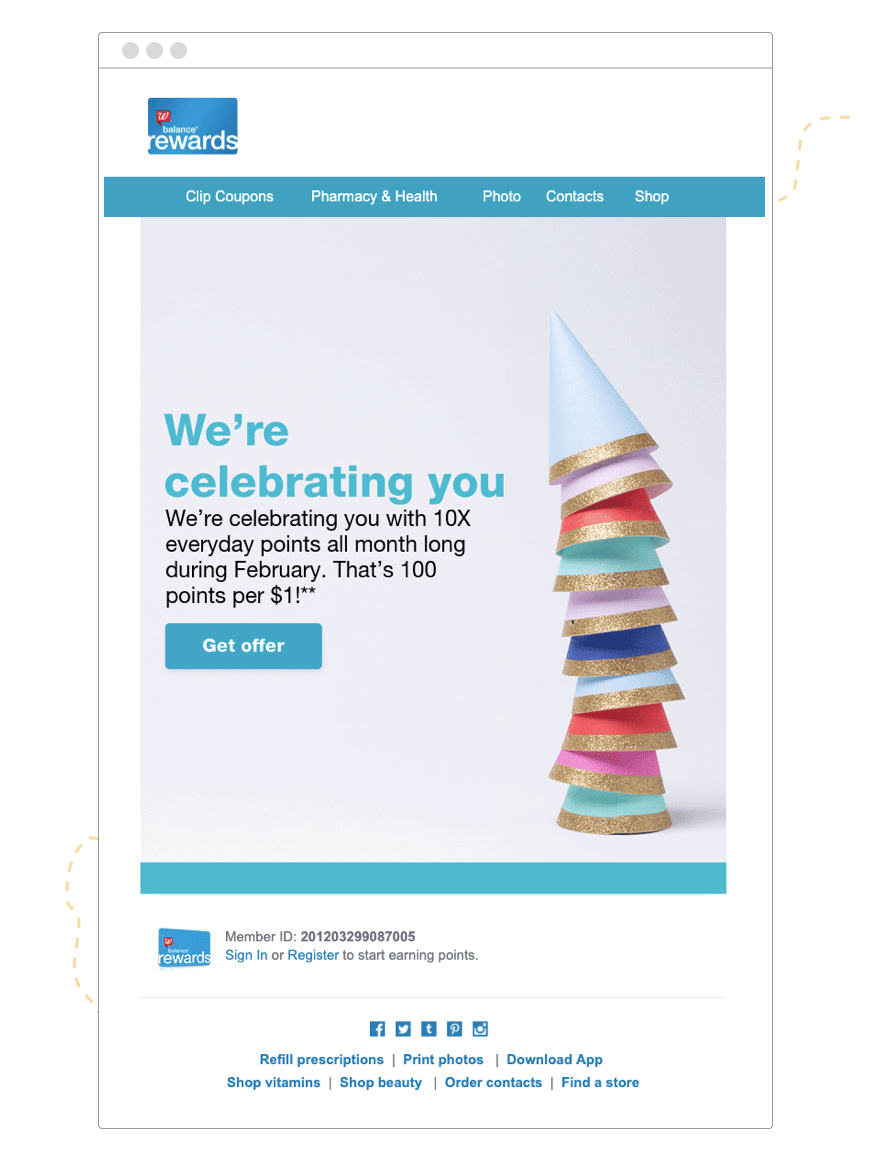 (Gift) Wrap Up
Birthdays are a great opportunity to engage your audience and share personalized offers! You can bolster any of these strategies by combining them with other bonuses like free shipping or a gift with purchase. Birthday automations are simple to set up and take care of themselves - create one to build customer loyalty and directly increase your revenue. Now that's something to celebrate!