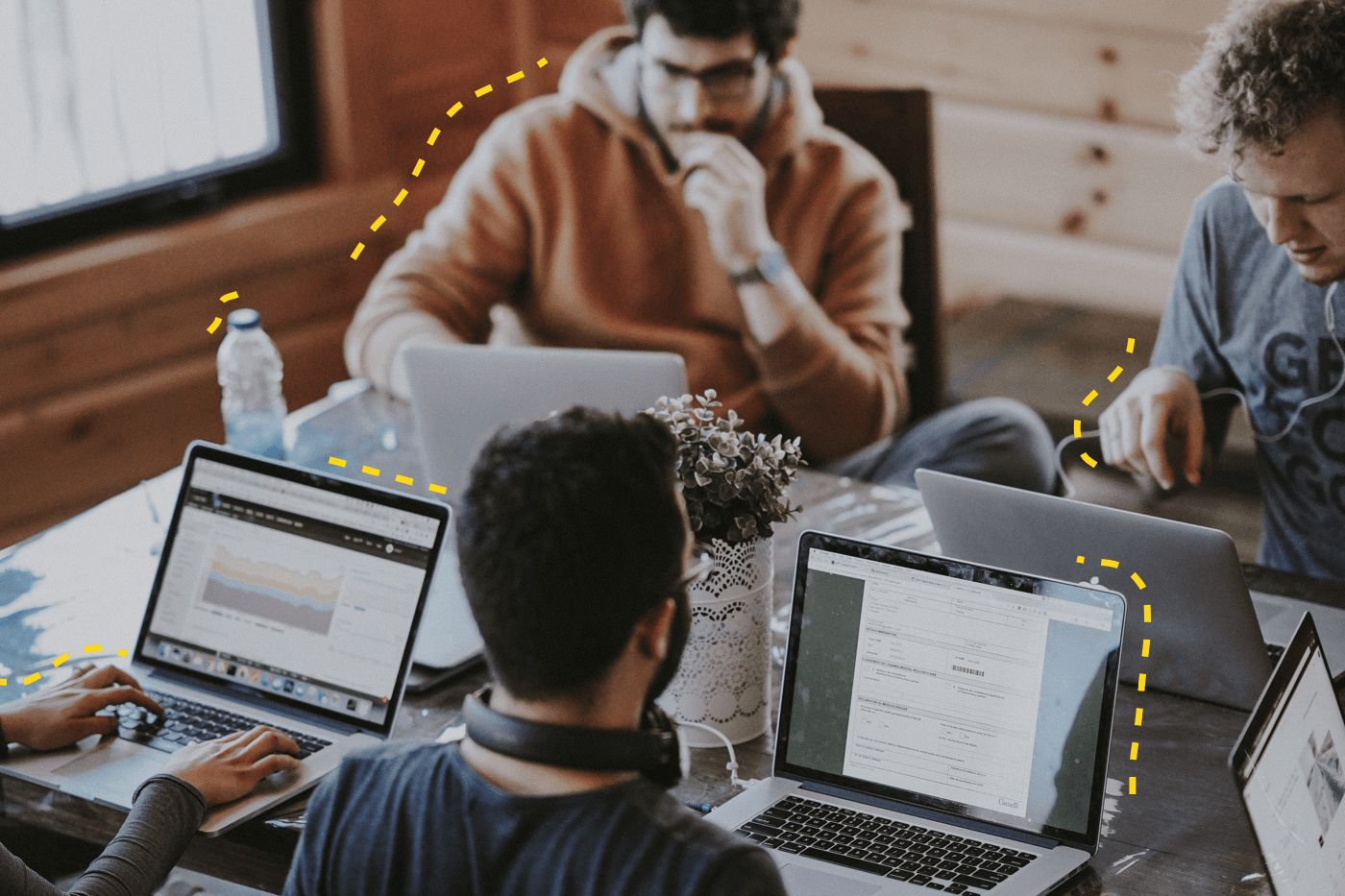 If you're planning to start sending an email newsletter or already have one out in the wild, you're likely optimizing for the highest engagement possible. Though there are some fairly intuitive ways to increase opens (like testing subject lines and send times), we've found incorporating a few fundamentals into your overall email marketing strategy is the best way to make an impact.
This post shares our most valuable learnings from helping customers launch successful newsletters this past year - from implementing automations right when subscribers sign up, to keeping track of your list engagement.
Let's pull back the curtain and get into ways you should be looking at your email newsletter strategy holistically to increase those open rates.
1. Use all channels to continuously promote newsletter signup
How does promoting your newsletter signup lead to higher open rates? It's all about mitigating churn.
Email lists naturally churn 25 to 30% per year, on average. This means your open rate will decrease by a large percent every year - unless, of course, you're regularly adding new, engaged subscribers to your list! Attending to the bottom-line metric of list growth will ensure your bringing in a steady number of subscribers who find your content relevant.
2. Send a welcome series to new signups
Another way to increase open rates is to send an email to new subscribers as soon as they sign up. When a subscriber opens your welcome email on signup, it sends a positive signal to ESPs that the subscriber opted-in to your list, starting your email relationship off on the right foot.
Getting subscribers to open your welcome email increases your chances of landing in the inbox over time, which is a top priority when trying to increase your open rates.
Tip: To optimize your welcome email, include a clear CTA to get subscribers to click (i.e. by asking them to confirm they'd like to receive content from you or offering a promo). The more engagement your welcome email receives, the better inbox placement future emails will receive!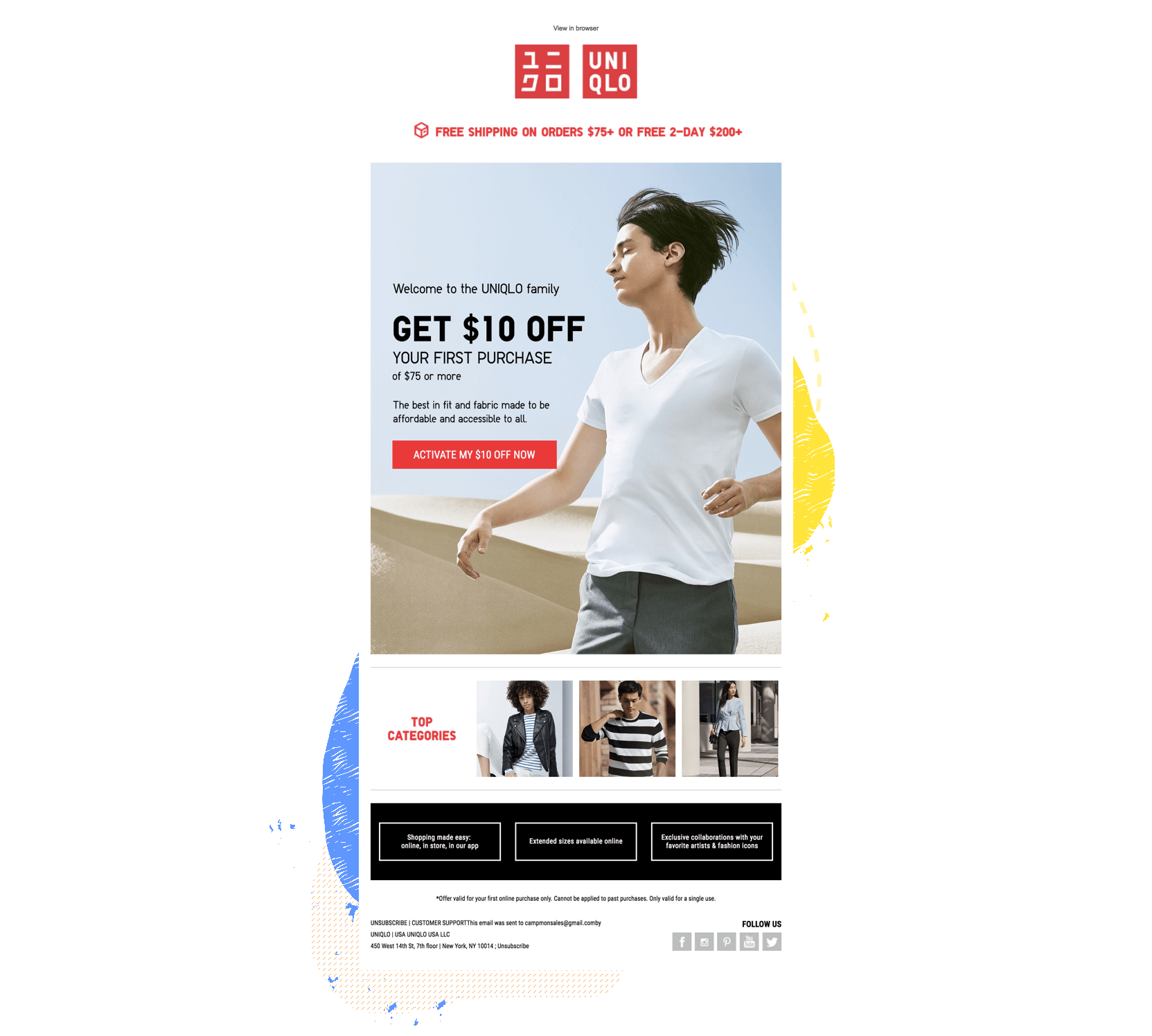 3. Reactivate disengaged subscribers
It's common to continue sending your newsletter to subscribers as long as they're still subscribed. Even if they haven't opened the last five emails you've sent. Even if they haven't opened an email from you in six months!
Instead of sending all emails to all subscribers, regardless of engagement, we recommend crafting a strategic winback campaign to get subscribers engaging again. Winning back even a small percentage of your subscribers can have a large impact on your open rates.
If you want to try out a winback automation, here are some tips: Email Automation 101: How to Create an Engaging Winback Series.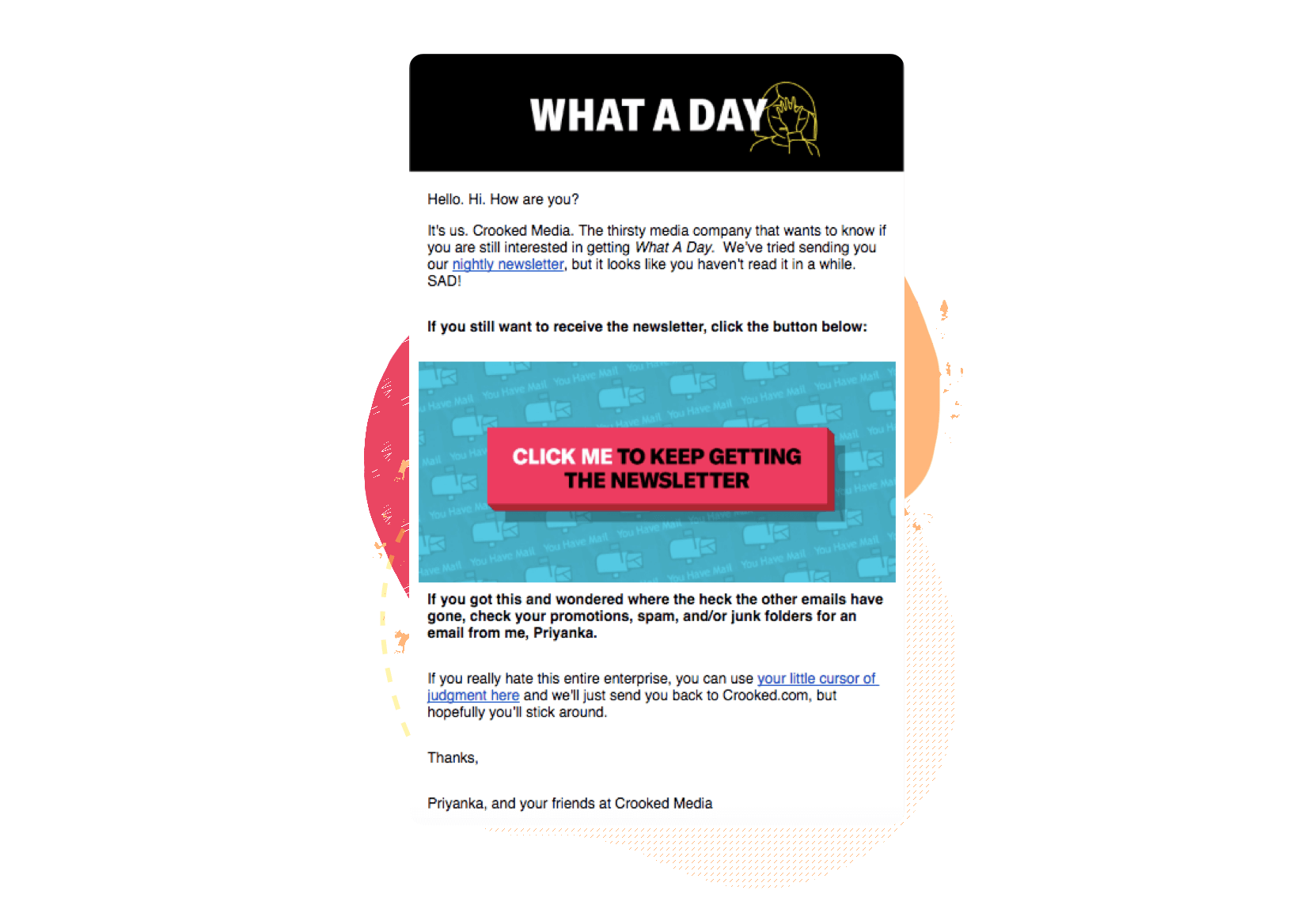 4. Say goodbye to inactive subscribers
Your best bet is to leave inactive subscribers on a winback drip (sending emails at various intervals over time to give them the opportunity to re-engage), but stop sending them your daily, weekly, or monthly newsletters. This way, you're not hurting deliverability by regularly sending emails to people who are very unlikely to open them.
Tip: By not sending campaigns to inactive subscribers, your deliverability to subscribers who actively open and engage with your email campaigns will improve.
Open rates are affected by your holisitic email strategy
Instead of testing one-off strategies to improve your open rate, we recommend looking at the full picture. By implementing tactics at all stages of your email marketing program, you'll build the foundations for a healthy deliverability rate and a rising open rate!