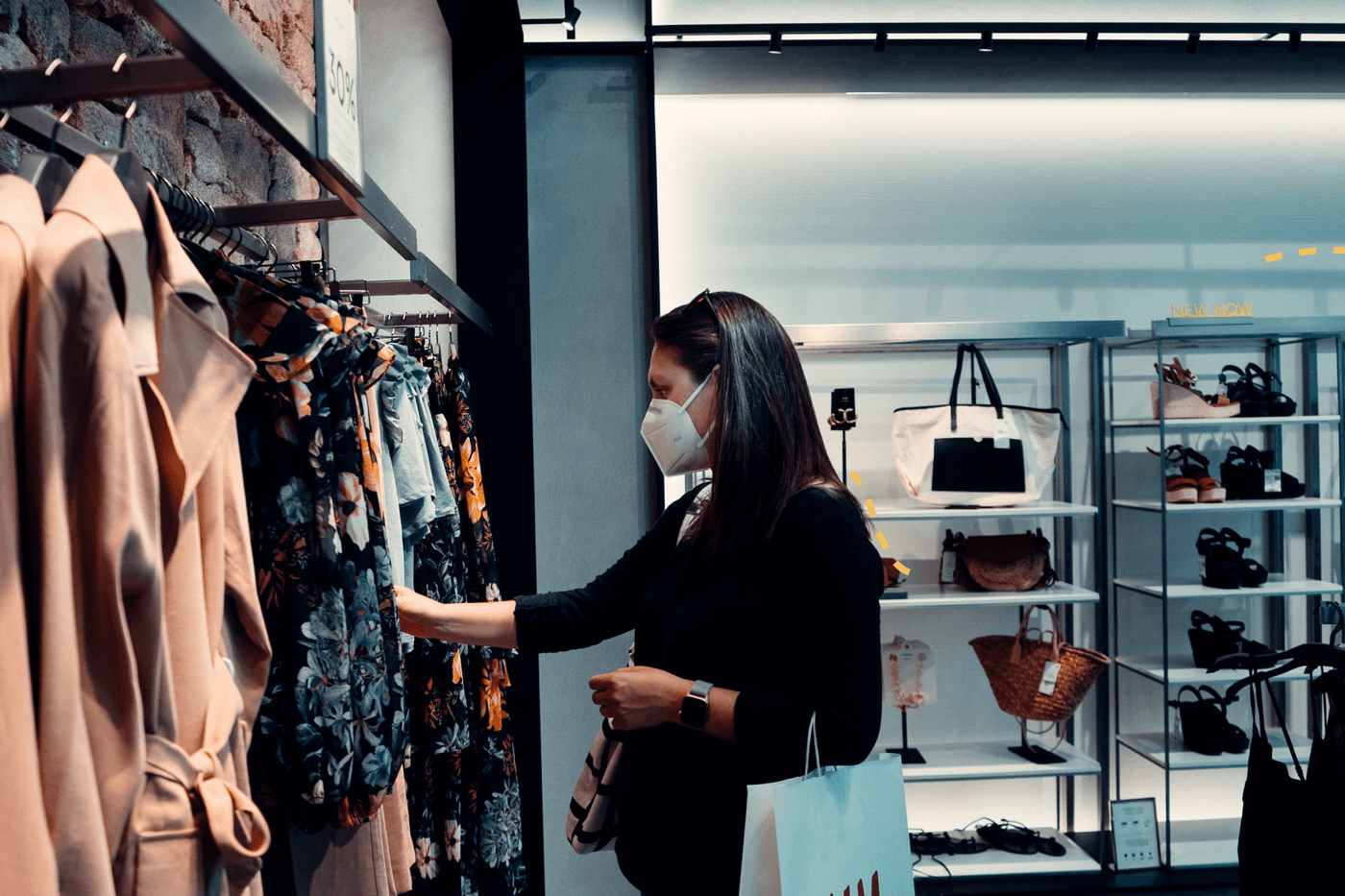 Black Friday and Cyber Monday are quickly approaching, meaning it's time to get your email campaigns ready so you can take advantage of the biggest sales weekend of the year! The BFCM holiday makes up 20% of annual retail sales, and last year's purchases hit a record high of $16.8 billion. With email being the highest driver of engagement and revenue (with every $1 spent on email, you get a $38 ROI), make sure your email campaigns are optimized to take advantage of this holiday season.
Let's dive in!
BFCM Email Subject Lines

Subject lines are crucial to driving higher email open rates and engagement. They're the customer's first impression of you in the inbox! With 35% of people opening up emails based on subject lines alone, remember to pay special attention to this important step for your BFCM campaigns.
General Black Friday Subject Lines
Black Friday Doorbusters END TODAY. Snag 'em before it slams shut.
If you're going to open one email this weekend…
ANYONE UP? BLACK FRIDAY is on…
Wow oh wow! It's our Black Friday ad + today-only deals.
Better Than Their Deals☝️
Enjoy a stress-free holiday season with great gifts, extended returns and more
Black Friday Treat'
Stop what you're doing.
The Black Friday Ad is here. Spread the word.
The biggest, best, most amazing, OMG, beyond anything, ever, sale event. Starts now.
General Cyber Monday Subject Lines
Your Boss Is Shopping Today Too
Cyber and chill?
Hurry, Only Hours Left for Cyber Monday Savings!
Finally! It's Cyber Monday – GO GO GO!
Work can wait. Exclusive Cyber Monday lineup
Open up and you will find…
Since you're awake and all…
Cyber Week's going to be UNREAL.
CYBER MONDAY is back, but not for long…
An EXCLUSIVE treat inside…
BFCM Sales Subject Lines
$10, $20, $30. Which will you pick?
Kaitlin, don't stress: 25% off for Black Friday
Up to 65% off site wide – you're not dreaming ?
Don't wait 'til tomorrow! Take up to 50% off our most popular inventions right now
Ray-Ban, Burberry, & up to 80% off dresses. Oh yes we did.
⏰ You Can't Wait: Up To 50% Off Outlet Ends Tonight!
$20 Coupon! Save Big on Cyber Monday.
Our best deal of the year: Up to 60% off site-wide.
The $50 we owe you…
Save an extra 15% sitewide. Santa's got nothing on you.
BFCM Subject Lines with Free Shipping
60% off EVERYTHING + free shipping = how we do Cyber Monday
Cyber Monday SURPRISE! ALL on sale + FREE SHIPPING! + 40% off duvets!
Best Monday ever = 40% off your purchase (!), now with free shipping
Black Friday Early Access: 50% Off Select Styles (Today Only) + Free Shipping
What's Better Than Black Friday Deals? – FREE SHIPPING.
BFCM Email Templates
A customer opening your email is only half the battle -you want to continue engaging them with your email template and actually drive conversions and purchases. It's important you follow a few key best practices for your BFCM email campaigns. Make sure you're using clear CTAs, targeting emails based on previous purchase behavior and engagement levels, and automating emails triggered by customer actions. Let's get designing!
This email by Lou & Grey immediately captures the reader's attention with a countdown clock GIF. This email design is clear, simple, and gets straight to the point. They're creating FOMO with the first line in the email and there's a clear CTA to find a store so customers can take advantage of this great sale.


Inch2 grabs the customer's attention with their header image with a clear message. They have a clear CTA that re-directs customers straight to their store and includes some of their best selling products.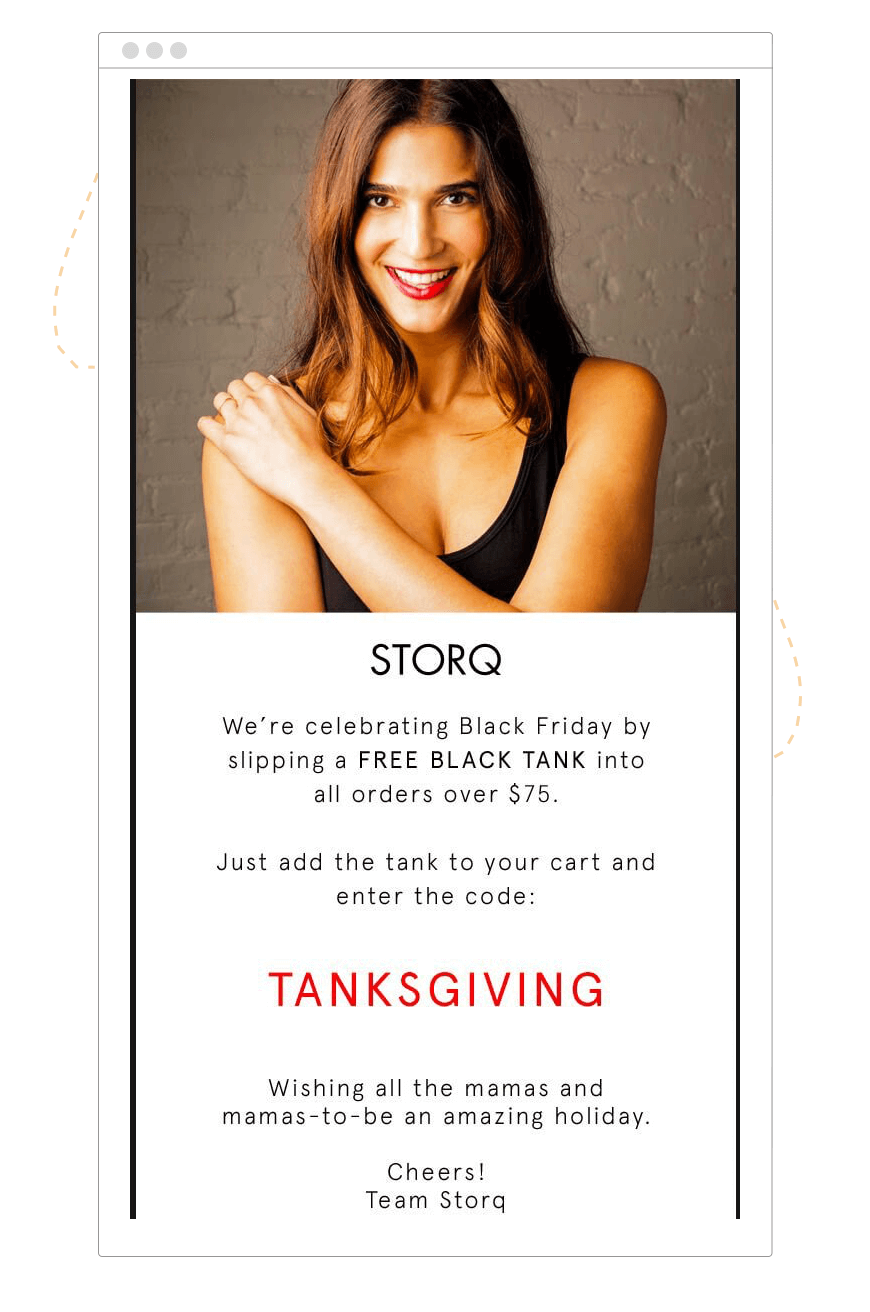 STORQ immediately engages customers with their free gift with purchase over $75. This is a great strategy to increase average order value and entice customers to spend more for BFCM. The design of the email is simple and gets straight to the point making it easier than ever for customers to purchase from their store and get the free gift!
Wrap Up
BFCM is one of the last opportunities before the end of the year to meet your annual sales goals. Take full advantage of this weekend using the subject lines and email templates above to drive purchases. Make sure to engage customers using targeted campaigns, GIFs and emojis, and a sense of urgency so customers don't miss out on great sales.