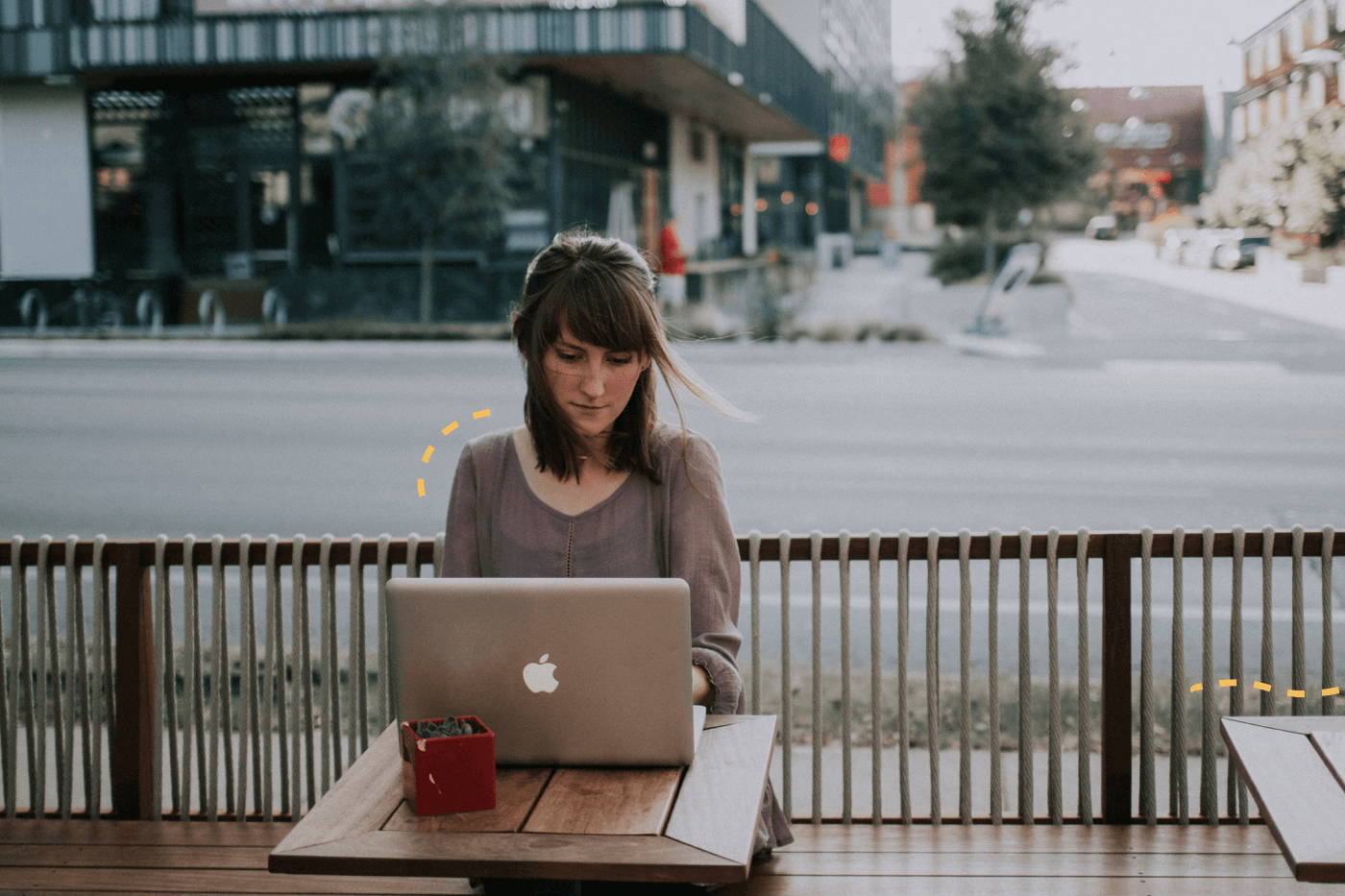 With the iOS 15 update, email marketer's will no longer have access to open rate data when subscribers use the Mail app to read their emails. 90% of emails on iPhone and iPad, and 58% on desktop are opened through the Mail app, so this might seem like a scary change! But there's no need to worry.az While open rates are nice to have, you don't need them to have strong insight into what your subscribers are engaging with. There are better metrics, like CTA clicks and conversion rate, that paint a fuller and more accurate picture of the performance of your campaigns. Let's dive in!
Focus on clicks for engagement, not opens
The most important indicator that your campaign is doing well and engaging subscribers, is high CTA clicks. There's a much higher chance that a click will lead to conversion compared to an email open. Clicks can tell you who's engaging with your CTA, if your email copy, placement of images and copy are working, who opened your email and whether your subject line and timing of the send worked. By tracking clicks, you're getting all the information you would from open rates and even more insight into your most engaged subscribers.
Not only does focusing on click rates give you a deeper look into your subscriber base, but it's more foolproof and accurate than opens because it doesn't require pixels to measure. To get open rate data, emails have to have a small pixel embedded in the email. If the subscriber doesn't have their 'show images' option enabled, their inbox automatically reports the email as opened (even if it wasn't).
Track engagement through subscribers' purchase data
As an email marketer, your ultimate goal for an email campaign is to lead to a purchase. Your subscribers' past purchases can tell you a lot about the emails that are working and driving conversions. Take a look at the last email that was clicked before a sale to get an idea of what types of emails you should be sending in the future to keep subscribers engaged.
Your past purchasing data tells you who your most engaged subscribers are, what email designs are working, if your copy is persuasive, and if the timing of your sends worked. But you also have insight into the type of products your subscriber is most likely to purchase. Use that information to re-target them in the future with new product recommendations you know they'll like, or remind them to refill a product that'll likely run out after a period of time.
Combine segment filters to identify your most engaged subscribers
A common misconception that a lot of email marketers' rely on is the idea that if a subscriber opens an email that means that they're engaged. But does an open really mean they're engaged? It doesn't! The goal of an email campaign is not to get an open but to land a conversion, and this update is a kick in the butt to get back on track and look at the numbers that really matter.
This is where a strong CRM comes in. With Hive's powerful list management capabilities, you can combine multiple filters to identify your most engaged segment. For your next campaign, try using these filters:
Received an email at least once in 90 days and
Clicked email at least once in 90 days or
Active on site at least once in 90 days or
Placed order at least once in 90 days
Filtering this way gives you more information than just looking at opens, and identifies the customers that have a serious interest in purchasing. Once you have them identified, you can send hyper-targeted campaigns that you know will drive a purchase.
Wrap up
At first glance, this seems like a major change that will change the email marketing industry as we know it. But once you take a step back, you realize you're not really losing anything with the removal of open rate data. Instead, think of  this as a great opportunity to re-focus on the metrics that matter and build even better email campaigns that are consistently driving conversions.