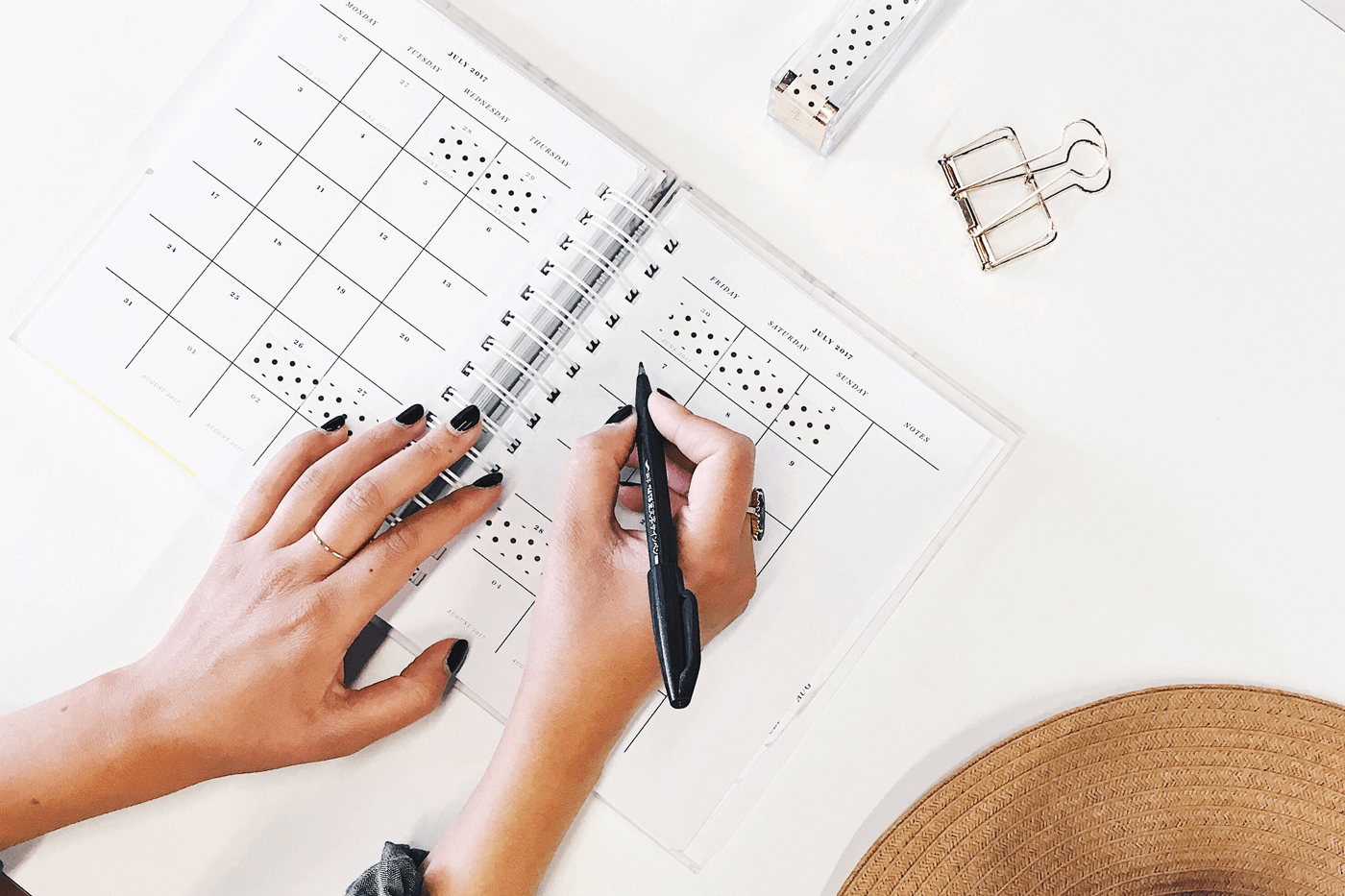 Sending your customers timely, relevant emails is more important now than ever. According to a report by Hubspot, 78% of consumers have unsubscribed from emails from brands that were sending too many irrelevant emails.
Stepping up your email marketing game with just an email service provider (ESP) is almost impossible. Even if you're the most determined person in the world, manually organizing your contacts and sending emails would be a monstrous, agonizing task. There's just too much going on with your customers every single day for you to be able to track and action it all on your own. Fortunately, email marketing CRMs exist!
An integrated email marketing CRM can keep track of everything under the sun, and handle all sorts of tedious tasks for you. This post lists the key ways an email marketing CRM will increase the ROI of your email marketing efforts.
1. One centralized location
Chances are, you're overwhelmed with the amount of data you have on your customers. Or even worse, your data is so disorganized that you're not even sure what you have access to. Either way, it's nearly impossible to action your data in an intelligent way when it's all over the place. Above all, how do you understand and market to your customers when you don't know who they really are?
An email marketing CRM gives you the ability to integrate with the services most important to your business. When all of your data is in one place, you can see a full overview on your customers - where they're located, how much they're spending, how influential they are, how they interact with your brand on social - the list goes on. This is the first step in starting to use your customer data in a smart way.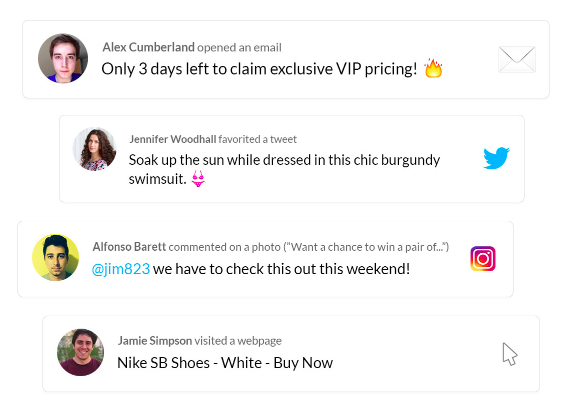 2. Real time, always accurate data
Most ESPs can update your contact list with simple data, like who's unsubscribed and who's opened and clicked on your email campaigns, but in today's world of marketing, this isn't enough.
An email marketing CRM can constantly keep track of your subscribers' age, gender, location, purchase history, onsite behaviour, social profiles, social actions, and more, in addition to unsubscribes and email interactions.
On top of making sure you have the most up-to-date information on you customers, a good email marketing CRM helps you create detailed customer segments, like your top spenders in New York who are 18 to 34-year-old females, or males with over 10,000 followers on Instagram who've abandoned a cart. These are just examples - imagine how specific and relevant you can get with your content when you have the latest data on your highest value customers at your fingertips.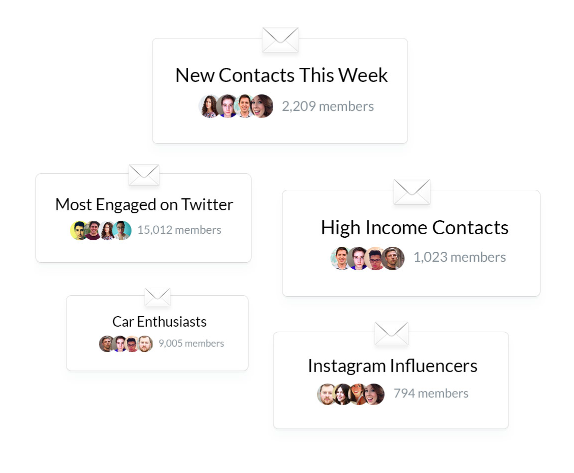 So you don't have to worry about making new segments every time you create an email, an email marketing CRM can keep track of your customers as they move in and out of a set of parameters with automatically updating Live Segments.
3. Better personalization, automation, and reporting
Without a hub for your customer information, it's pretty hard to be confident in automating most your email campaigns. How do you make sure customers aren't receiving more than one automation at the same time, or just receiving too many emails over all? Having all of this constantly updating data in one place gives you the whole picture, letting you trust the system and easily act on your customer data.
With a mountain of data that's easily accessible, you can ensure you're using it in the best possible way by sending highly personalized emails to your customers that make a real impact on sales.

With an email marketing CRM, you get a clear picture of which emails you're sending to who and most importantly, how these emails are impacting your bottom line, with features like advanced email analytics and revenue reporting.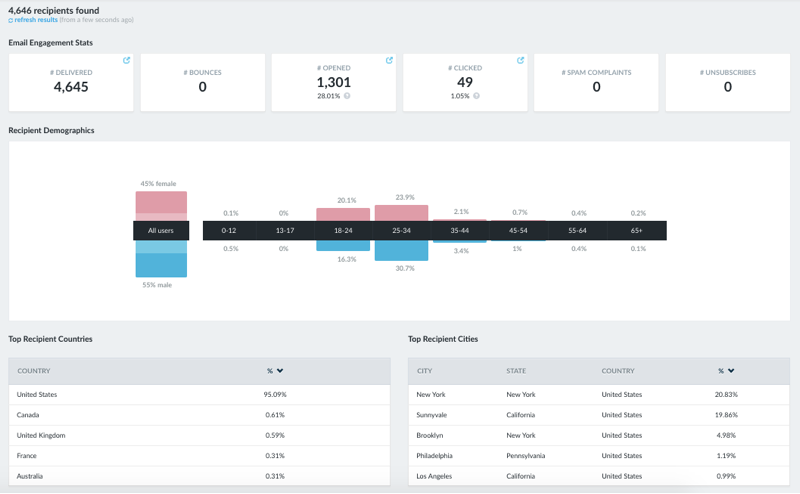 A little bit of investment into setup is all it takes to make your email marketing strategy work like a smooth-running machine, earning you more sales while you sleep!