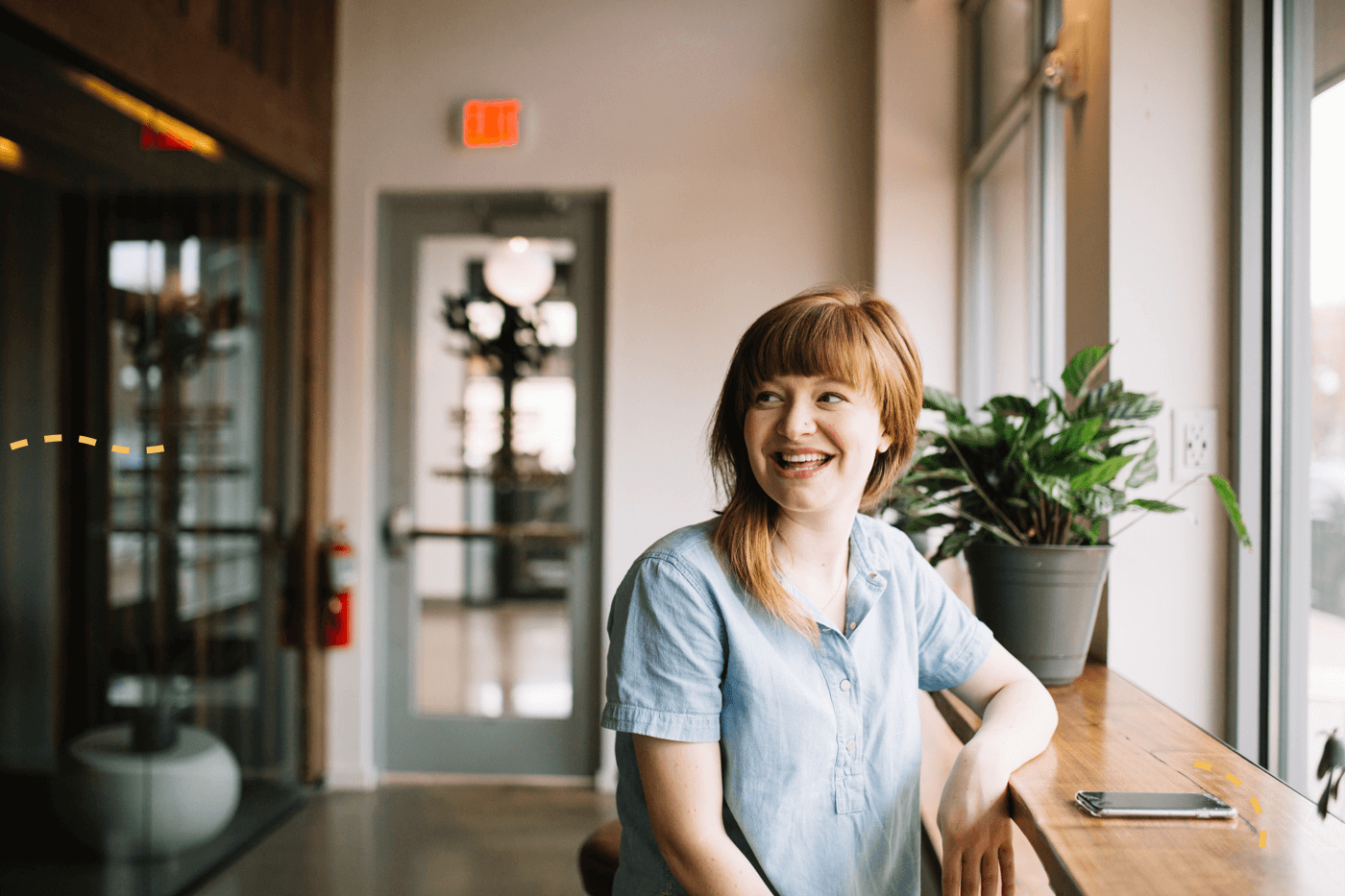 As a marketer, you're probably well aware of the power of email marketing, especially for driving revenue to your store. A strong email strategy can drive 40% of your store's revenue, but adding SMS can take that even further. Over 65% of customers are doing most of their shopping on their phones, so it's no wonder that 61% of brands increased their SMS budgets within the last year. Plus, with a whopping 98% open rate, SMS has become a must-have piece of every marketing strategy. Think about it this way, when was the last time you got a text you didn't read? If you're looking for ways to improve sales and build stronger customer relationships this year, these SMS strategies may be exactly what you need. Let's dive in.
Building your SMS list
First things first, you can't send awesome SMS messages without having a list of customers who've provided opt-in and consent (at least, not legally). Make sure you're using the right tools to build a comprehensive list of customers who've opted in and want to hear from you. Collecting the right data from the get-go will help you tailor your messages to each customer's unique journey with your brand, and leverage SMS and email in the right instances to drive more revenue.
Set up a popup form
Ever browsed through a page and had a signup form pop up? Pop up and exit intent sign up forms are effective because they're hard to ignore and usually incentivize signup with a sweet offer or discount. They're a great opportunity to get customer insights you can use to send targeted campaigns right from the start, helping maximize engagement and conversion. Start off with the basics; ask your customers for their name, email, phone number, and birthday to get a sense of who they are. Then ask about their interests and when they'd like to hear from you. By asking the right questions, you're able to personalize and tailor your SMS campaigns to your customers' specific needs and provide value with your messaging. The more value customers get from your campaigns,  the less likely they are to churn from your list!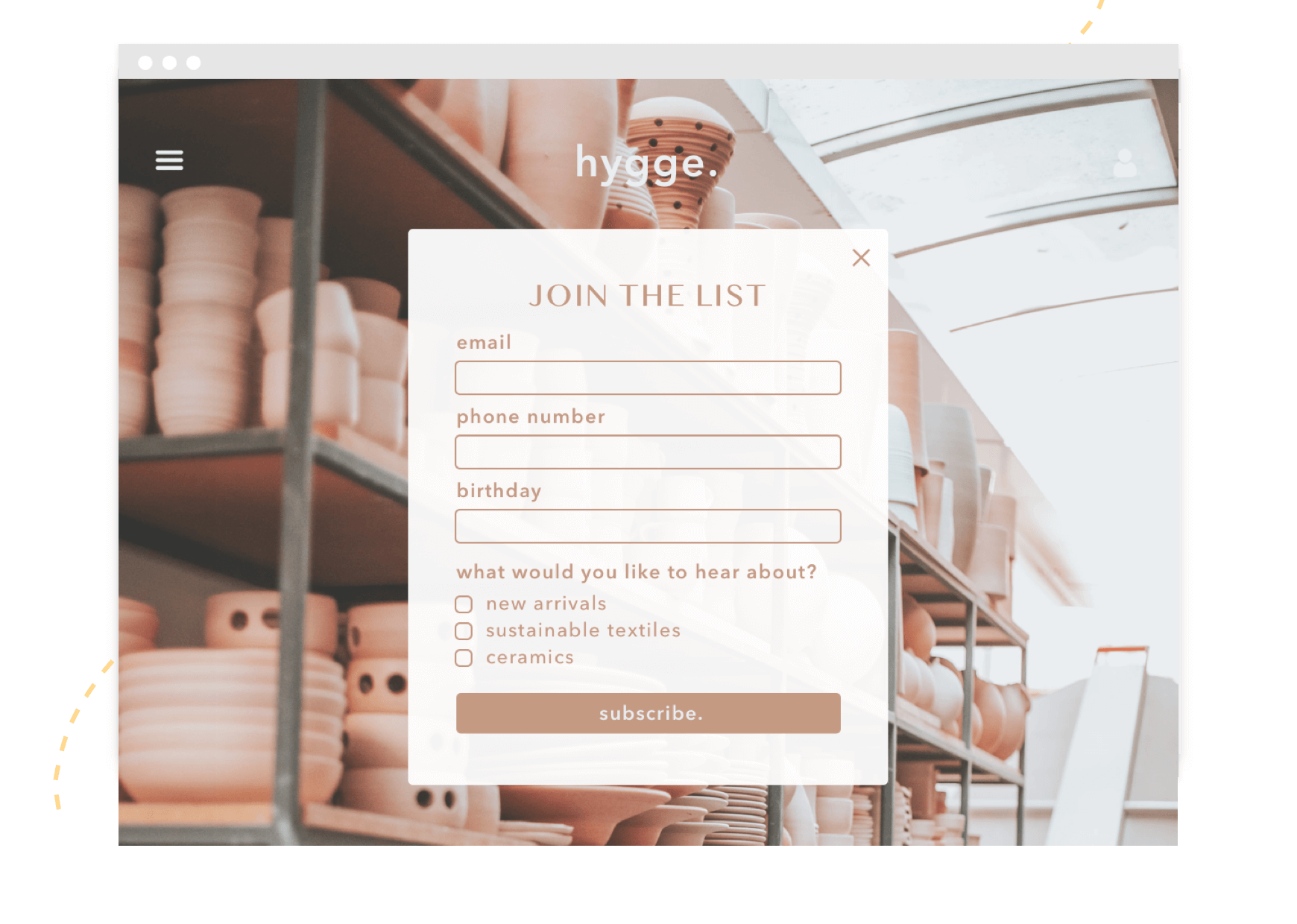 Pro tip: some customers may only want to opt-in to either email or SMS. To ensure you capture the most signups possible, try setting up signup forms specifically for the device your customers are using when they browse your site. On mobile, you can ask specifically for SMS opt-in as customers are more likely to sign up since they're already on their phone. On desktop, you can ask for both, making SMS optional, or just email!
Scheduling your SMS campaigns
Let's be honest, no one appreciates their phone blowing up with dozens of text messages. Unlike email marketing where consistency and frequent emails are keys to building your ISP sender reputation, SMS should start off with less frequent time-sensitive sends. SMS is most valuable when used for high conversion campaigns like flash sales or limited edition exclusive product drops, so it's best to use them intentionally. You don't want to risk a customer opting out of your SMS by sending too often or irrelevant messages. Try using A/B testing to find the best times to send based on your audience and industry.
Building SMS campaigns that convert
Who doesn't love getting a funny or engaging text message? Worst case scenario your text might make a customer laugh and brighten up their day leaving them with a good brand impression. Best case scenario, your SMS will drive conversion and lead to a purchase. The best texts are the ones that include a link, are personalized, engaging and relevant to the customers' needs. Writing a good text is similar to a good email, keep it short and sweet with a solid hook and a clickable CTA! SMS is fast in every way, texts are sent immediately and they're read just as quickly making them perfect for time-sensitive campaigns that don't need a full email.
Must have SMS campaigns
There's a reason SMS campaigns have a 98% open rate and a 30% higher conversion rate than email and that's because people love the personalization and immediacy of texts. Set up these 2 SMS campaigns and you'll be driving higher revenue in no time!
A birthday SMS campaign
Whether you get a sweet text from your mom, best friend, or favorite brand, everyone appreciates getting some extra love on their birthday. The Jonas Brothers' birthday SMS campaign is super easy to set up while nurturing their customer relationships so they never feel like they're just another number to your brand. Give your customers a small gift in the form of a unique discount code, and always always always include a link so you never miss an opportunity to make a conversion.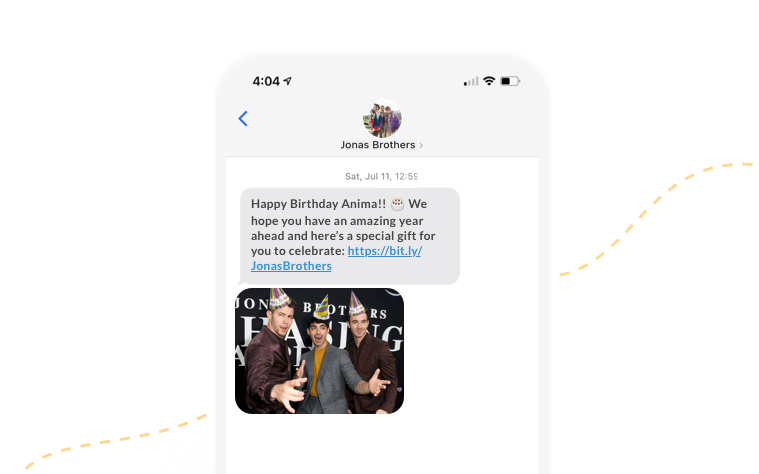 Limited edition product campaign SMS
This text by the Dolan Twins is everything an SMS campaign should be. It's time sensitive and creates that much needed FOMO by reminding customers they only have 24 hours left to buy, so they're more likely to see more clicks and higher engagement right away.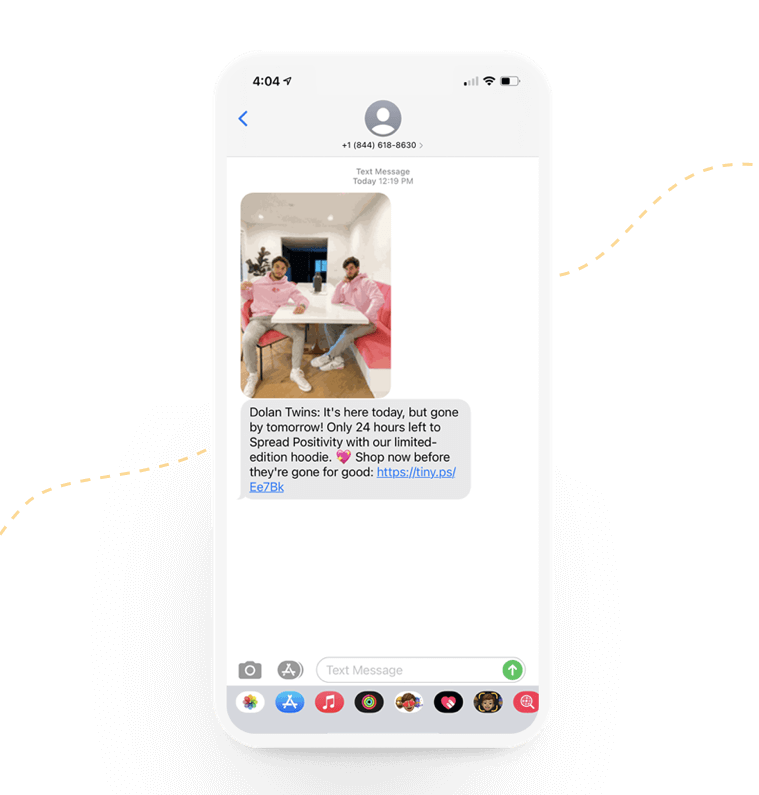 Automate, automate, automate
As an email marketer, you already know the power automations can have in driving revenue for your brand. You're sending messages that are triggered by specific customer actions so they're hyper-targeted and relevant to your customers' needs, and that same logic applies to SMS. With Hive's pre-built SMS automations, all the logic's already there so you can start sending automated texts in less time than it takes to say Short Messaging Service. Start off with these 2 SMS automations and you'll see higher engagement and drive more revenue in no time.
Abandoned cart SMS automations

With 88% of online shopping carts being abandoned, you can't afford to not have an abandoned cart automation SMS set up to recover a percentage of those carts. With the time-sensitive nature of an abandoned cart, they're the perfect opportunity to take advantage of the high conversion rates from SMS automations. Make sure you personalize the text with their name, a link to the product that's left in the cart, and create some urgency so they convert right away.
New customer thank you SMS automation
Use the personal feel of SMS to send a new customer thank you SMS with a small discount code for their next purchase! They're a great way to build brand recognition and loyalty by showing appreciation to new customers and the added effort goes a long way in building a strong customer relationship.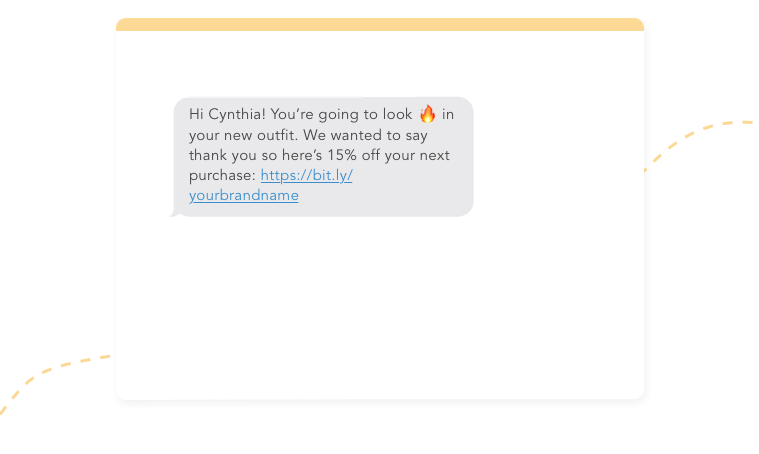 Wrap up
There's no doubt about it, SMS campaigns convert and that's why more and more brands are adding SMS to their omnichannel marketing strategy. With its immediacy, high engagement rates, high CTRs, and simple setup, SMS is the perfect addition to your current email marketing strategy to drive even more revenue for your brand.
Want to learn more about how you can leverage SMS in your current email marketing strategy? Check out this blog post on how SMS and email work together to drive conversions.