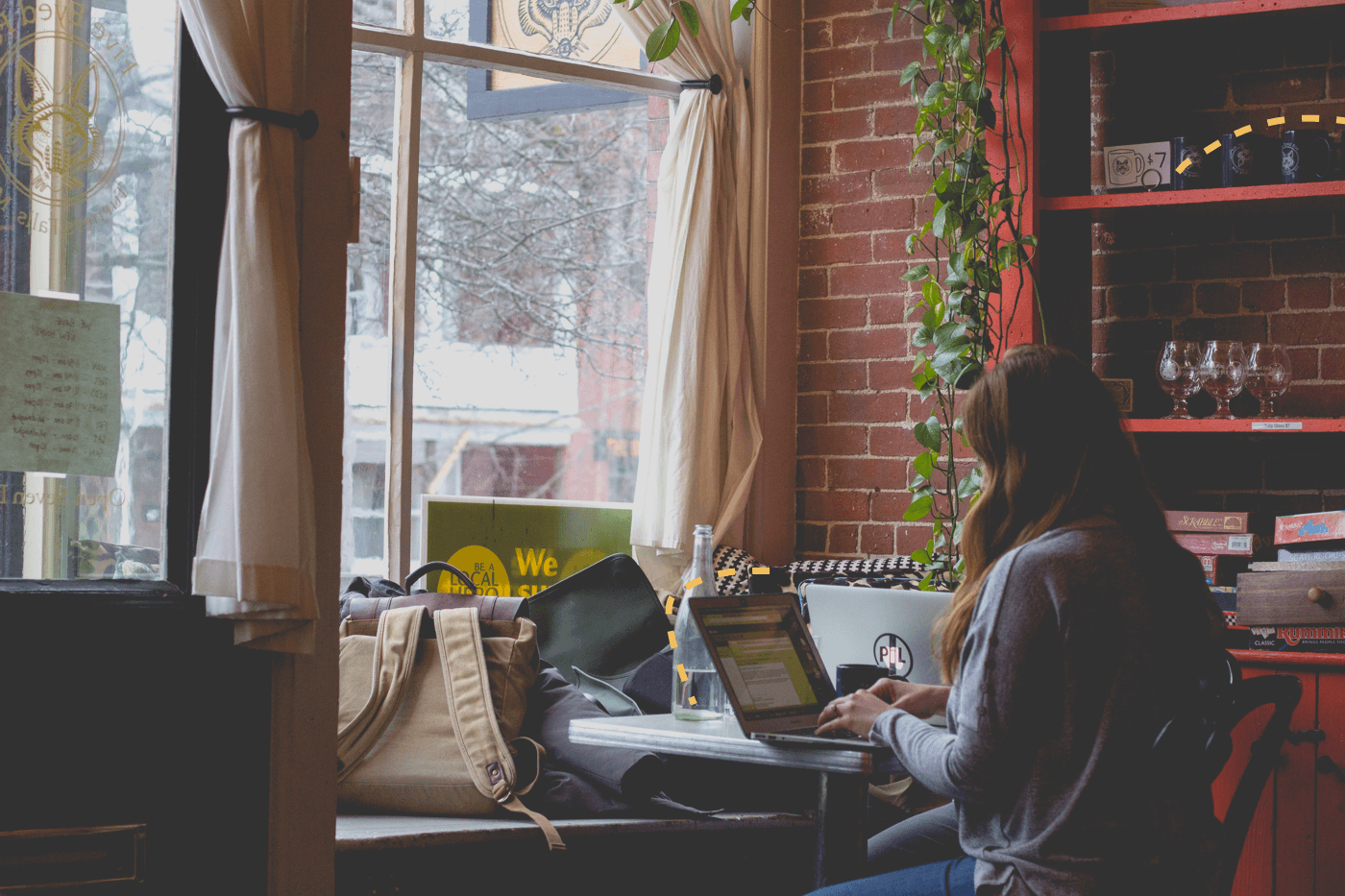 We've talked about the importance of email automations to drive engagement and revenue - and now you level up your automations even more by adding conditional splits. By doing so, your automations become even more tailored to your subscribers since conditionals let you specify unique customers' actions to enter into your flows. From abandoned cart to winback automations, let's dive into why and how conditional splits can take your email marketing strategy to the next level!
Your customers are all different
As a brand, it's common to have many types of customers with different purchasing behaviors and needs. By using conditional splits, you can actively target your email campaigns to fit those customers' needs, send more relevant emails, and drive conversion long term.
Automated abandoned cart emails are a good example of how you can leverage conditionals to increase engagement and drive sales. We recommend splitting your automations based on customers' cart value, sending specific emails geared towards high value carts and low value carts. For example, you can offer a discount code for customers abandoning a cart over $100: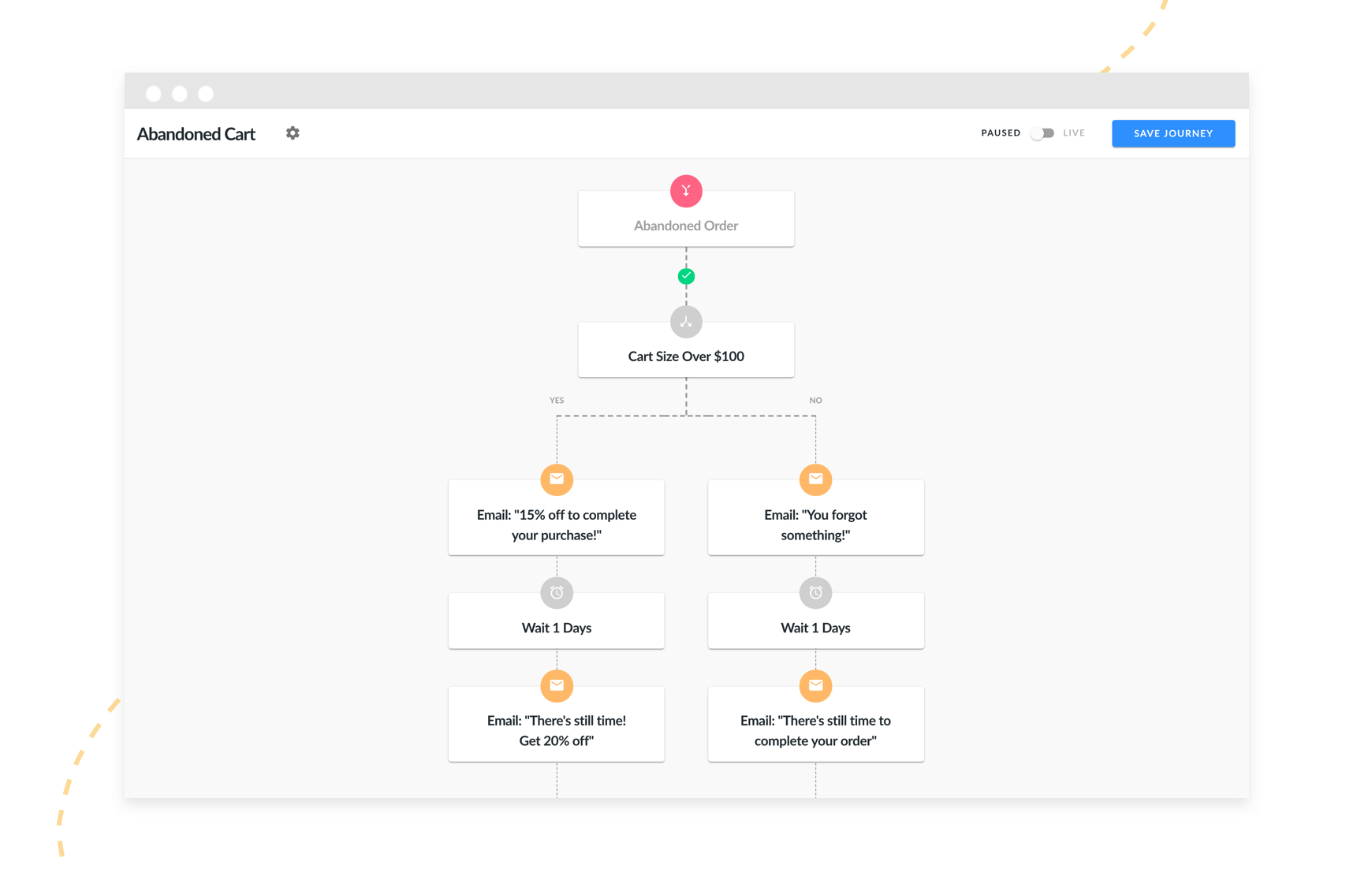 If you share a coupon code depending on the value of the cart, you're more likely to have the customer open and click through. Offering discount codes for higher valued carts are a proven way to grab your customers' attention, and drive a higher open rate,  on average, 44%. Conditional splits help you target these high value carts more easily, and let you offer discount codes to customers with a higher chance of converting at a bigger cart value.
Here's an example of an abandoned cart email that could be used for customers with a cart value of over $100.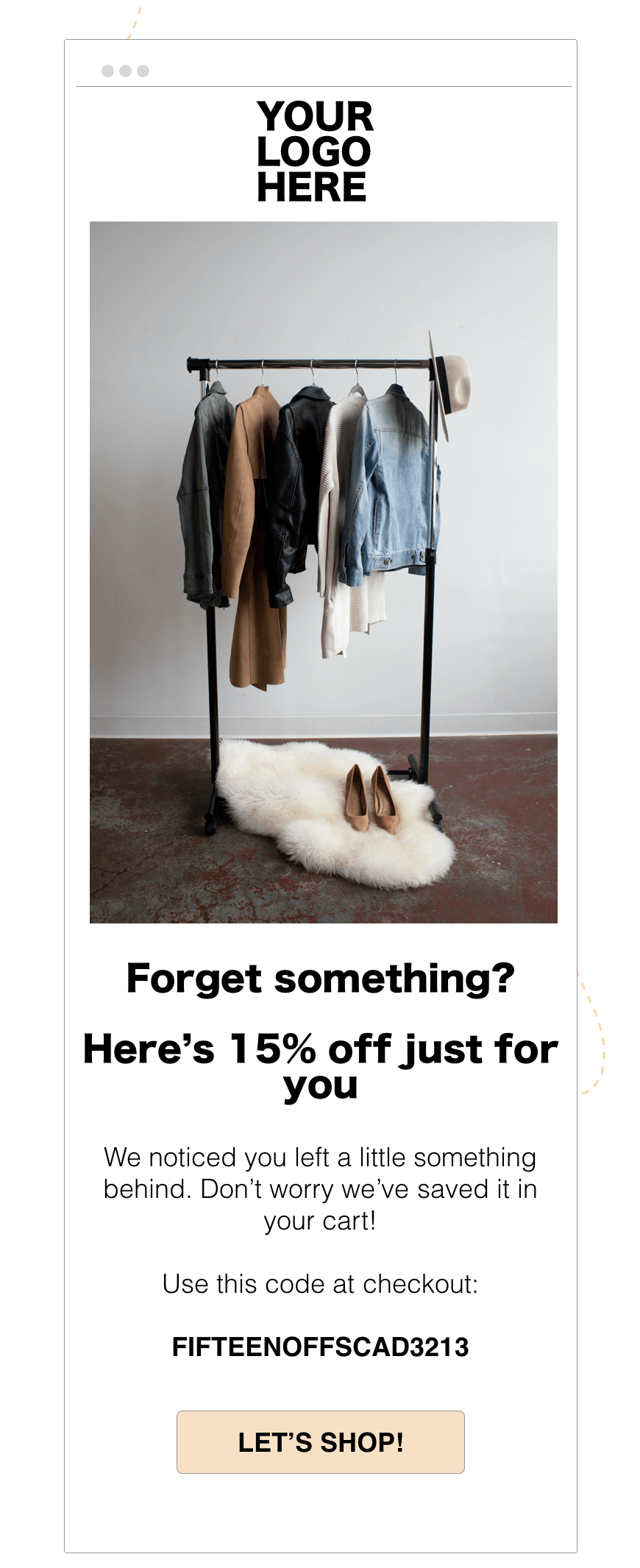 For customers that have a cart value of less than $100 or are first time buyers, you'd want to engage without giving them a discount code right away. You can do this by sending a simple reminder email, creating a sense of urgency, or offering free shipping. Here's an example of a similar abandoned cart email the company could use for customers with less than $100 in their cart or new customers: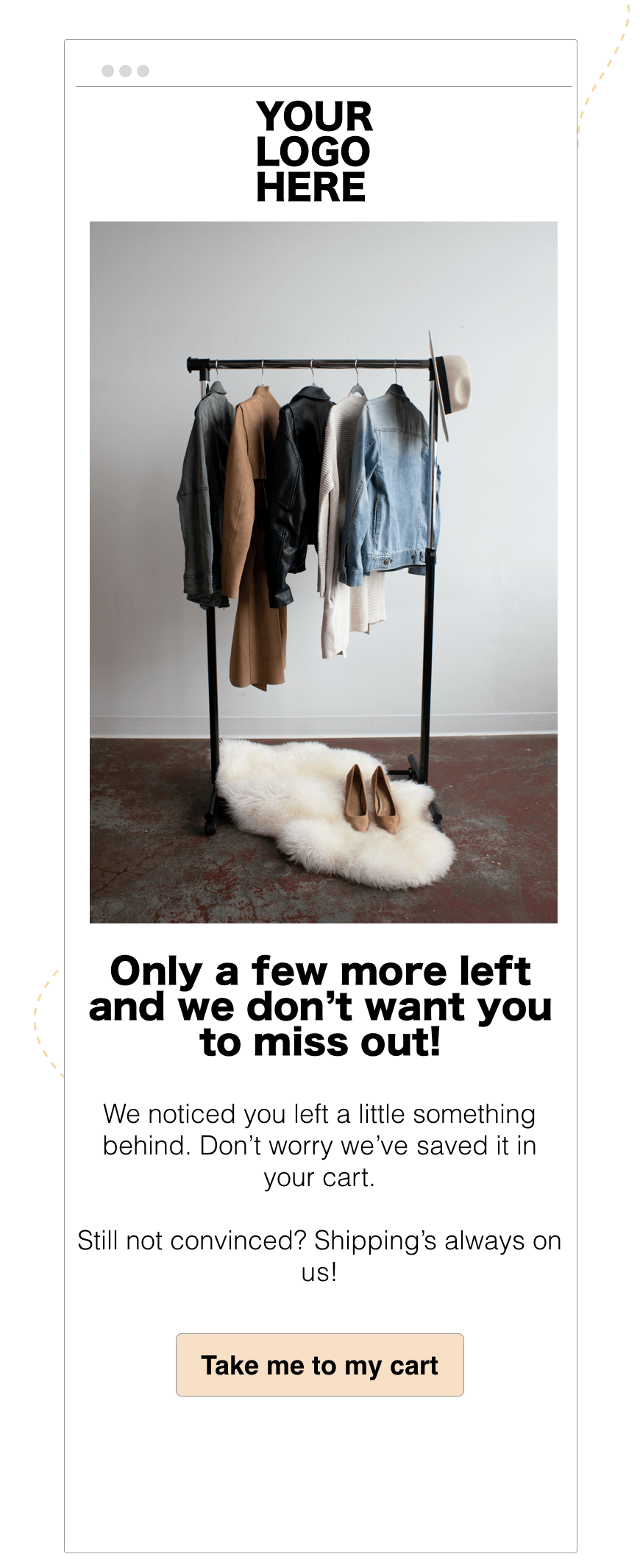 Conditionals → better targeting → better engagement → improved deliverability
There's no question that increased personalization leads to higher engagement, which improves your deliverability and inbox placement. Since you're sending emails that are specifically targeted to a customer group based on specific actions, your automations with conditional splits will drive higher engagement.
Since your customers are in different stages of the buyer cycle, creating conditional splits that send emails based on where they are in the buying journey will help optimize your automations for engagement and help improve your deliverability.
Related: How to Use Email Journeys to Improve Deliverability
Re-engage subscribers at the right time
Re-engaging customers with a winback campaign is not a one-size-fits-all strategy. Using conditional splits is a great way to target your winback campaigns depending on engagement level. You can set up conditions in Hive that let you send emails depending on how frequently and how they engaged with recent emails. You can send emails catered to specific segments and past behavior, whether that's not opening any of the most recent five emails, or opening one or two without clicking through. For example, if a customer hasn't opened the last three to five emails, a simple "We miss you" email could do the trick. On the other hand, if a customer hasn't been engaging for a longer period, it might be time to offer other incentives, like a discount code. By using conditional splits you'll be more likely to re-engage these customers and convert them back to an active subscriber.
Wrap up
Conditional splits in email automations let you send more flexible and targeted email campaigns to your subscribers. Leveraging conditionals will drive higher engagement and improve your deliverability long term, as you'll only be sending emails that are highly relevant to your customers.
Want to learn more about Hive's conditional splits feature? Check out this FAQ!