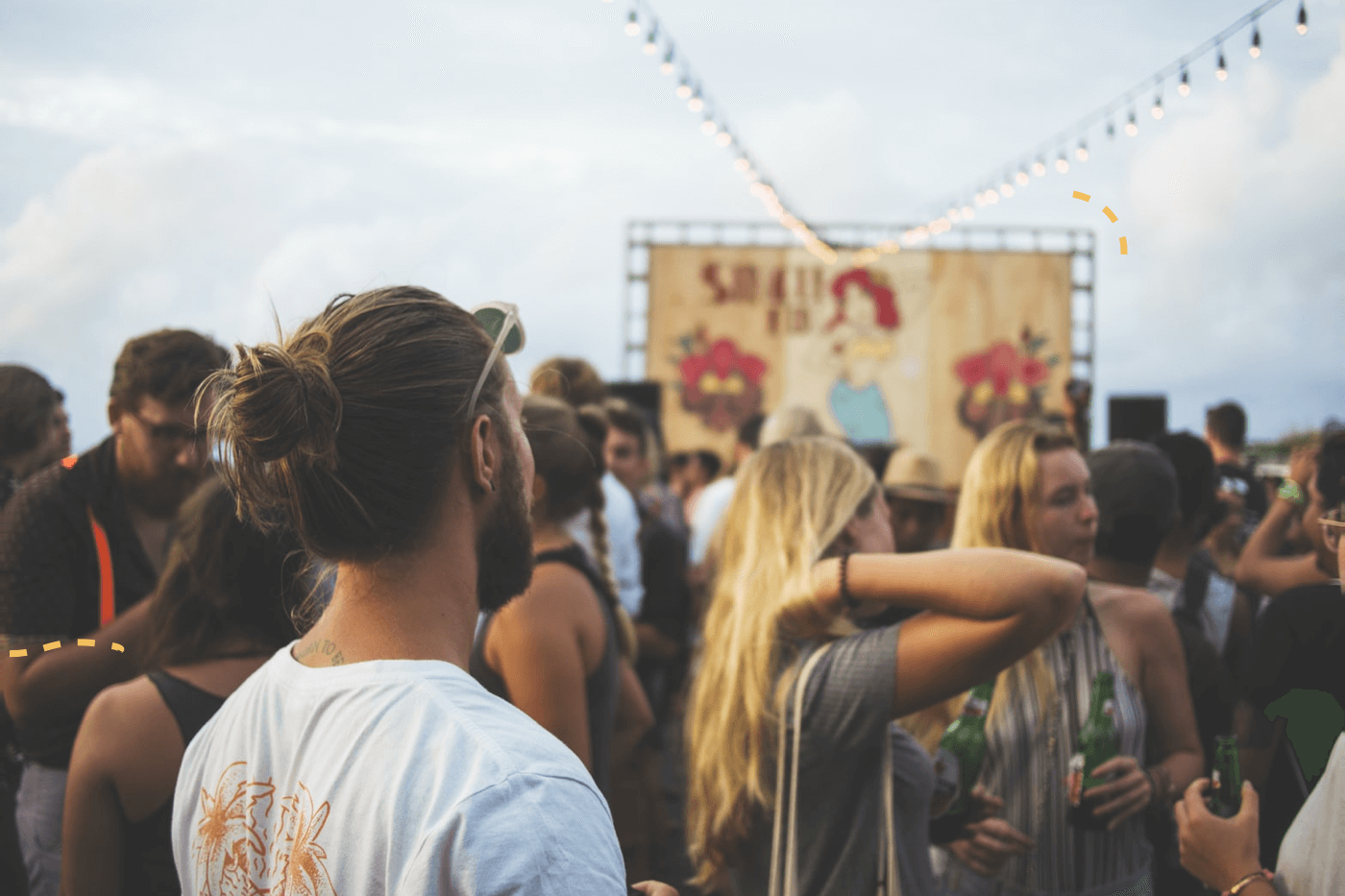 The sun is shining, vaccines are rolling out, and sooner rather than later, events will safely start up again! As an event marketer, now's the time to make sure your marketing campaigns are in tip top shape and that you're using all the possible tools to maximize ticket sales for your upcoming events. With a 91% open rate and a 30% higher conversion than email, SMS is a must for your post-pandemic event marketing strategy. Let's dive in:
Why should you care about SMS?
Immediacy of SMS messages
SMS is particularly powerful for event marketing due to the immediacy of texts, especially for time-sensitive announcements like upcoming ticket launches, pre-sales, and event details for your upcoming events. 90% of texts are read within the first three minutes, making SMS a crucial channel for engaging with your attendees, especially for those urgent updates like last minute changes to the venue or schedule.
Not battling a crowded email inbox
With SMS, you avoid having to stand out in a crowded inbox or being sent to the spam folder. Most phones send a push notification for a new text, so fans are way more likely to see a new text before an email. Over 65% of customers are doing most of their shopping on their phones, making SMS an effective channel to reach fans without having to compete with all the other emails sitting in their inbox.
Here are the 3 automations every event marketer should have set up to maximize revenue when events start back up:
Welcome automation with email and SMS
You wouldn't start a show without welcoming your fans first and it's the same with your online experience. Over 74% of customers expect a welcome as soon as they sign up for your list, and that's when they're the most excited about your brand and ready to engage, making a welcome automation a must have in your marketing workflows.
If you don't have a welcome automation set up, it's not too late! With a few easy steps, you can set up a SMS automation that's automatically triggered by a fan signing up for your list and opting into SMS. Send them a text right away thanking them for signing up, with an exclusive discount code as an incentive to convert.
If you already have a welcome automation set up, you can use conditional splits to add SMS to your current welcome workflow and leverage this powerful duo together to drive higher engagement.
For fans that have already opted in to SMS, avoid a crowded inbox by sending a welcome text instead of an email. Include a discount code for artist merch or tickets to your next event, and you're guaranteed to drive revenue. It's super important that you personalize text with first names, and always include a link to track engagement.
Abandoned cart SMS and email automation
Over 70% of fans who start a cart don't buy tickets at all. Without an abandoned cart automation, that's a lot of potential revenue left on the table (two to four trillion from abandoned carts a year as a matter of fact). With the time-sensitive nature of an abandoned cart, they're the perfect opportunity to take advantage of the immediacy of SMS. The best part? You can set one up in a few easy steps, add it to your current email marketing workflow, and let it work it's magic, completely hands free!
Your abandoned cart automation is automatically triggered when a fan adds a ticket to their cart without completing their purchase. Send a text a few hours after the cart's been abandoned reminding fans they left something behind with a direct link to their cart. A few days later, send your fan an email with an exclusive discount code as an incentive to convert. If that doesn't work, send a finat text a few days later creating some urgency.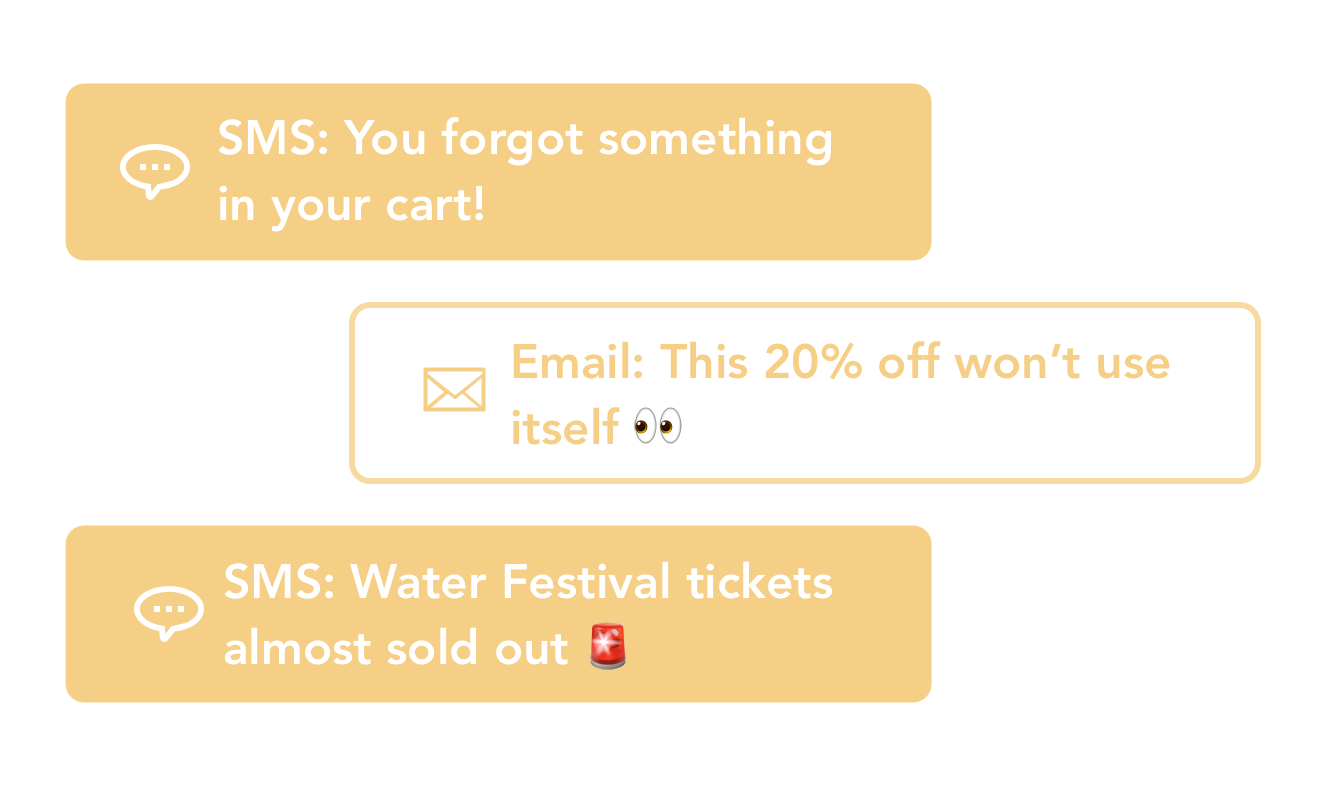 Set up a post-purchase event details SMS automation
You've spent months planning for your upcoming events, and to make sure it runs as smoothly as possible, your fans need to know what to expect. You wouldn't want fans to come unprepared because they missed an important email in their crowded inbox and possibly ruin what should've been an amazing experience. Set up an automation that sends fans an SMS once they've purchased tickets to your show with a link to the event details.
Fans love merch, and if they've just bought tickets to go see their favorite artist, they're probably looking to buy some sweet fan gear. Use that excitement to your advantage and send a text a few days later with a CTA directing fans to your merch site, and a discount code as an incentive to purchase.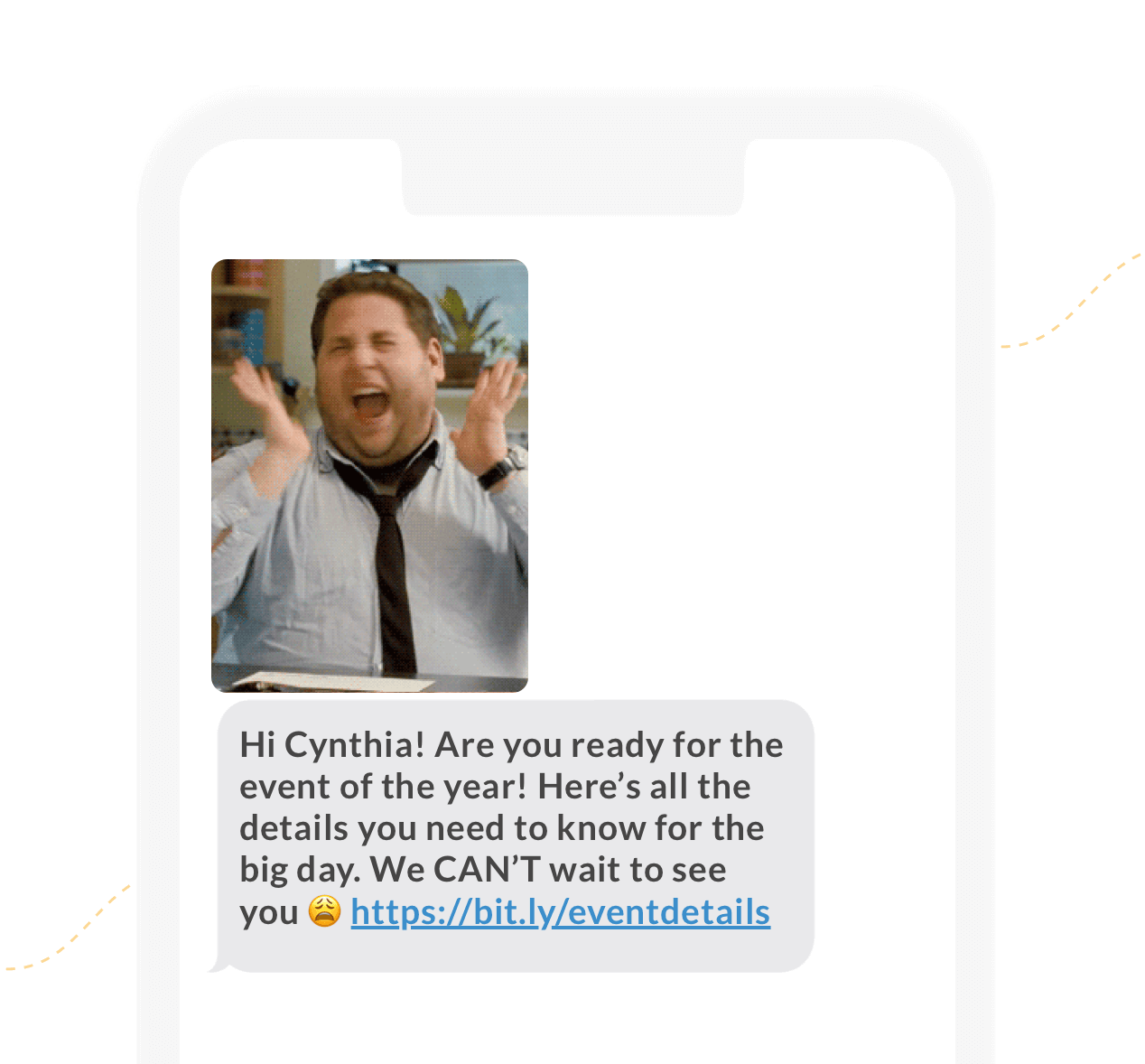 Wrap up
There's no better duo than email and SMS to maximize ticket sales, engage fans, and seamlessly run marketing for your events.While email is still the king of marketing, as inboxes are becoming more and more crowded, SMS has stepped in as the perfect queen in the event email marketer's toolkit. In just a few easy steps, you can add SMS into your current email workflows and start driving more revenue.