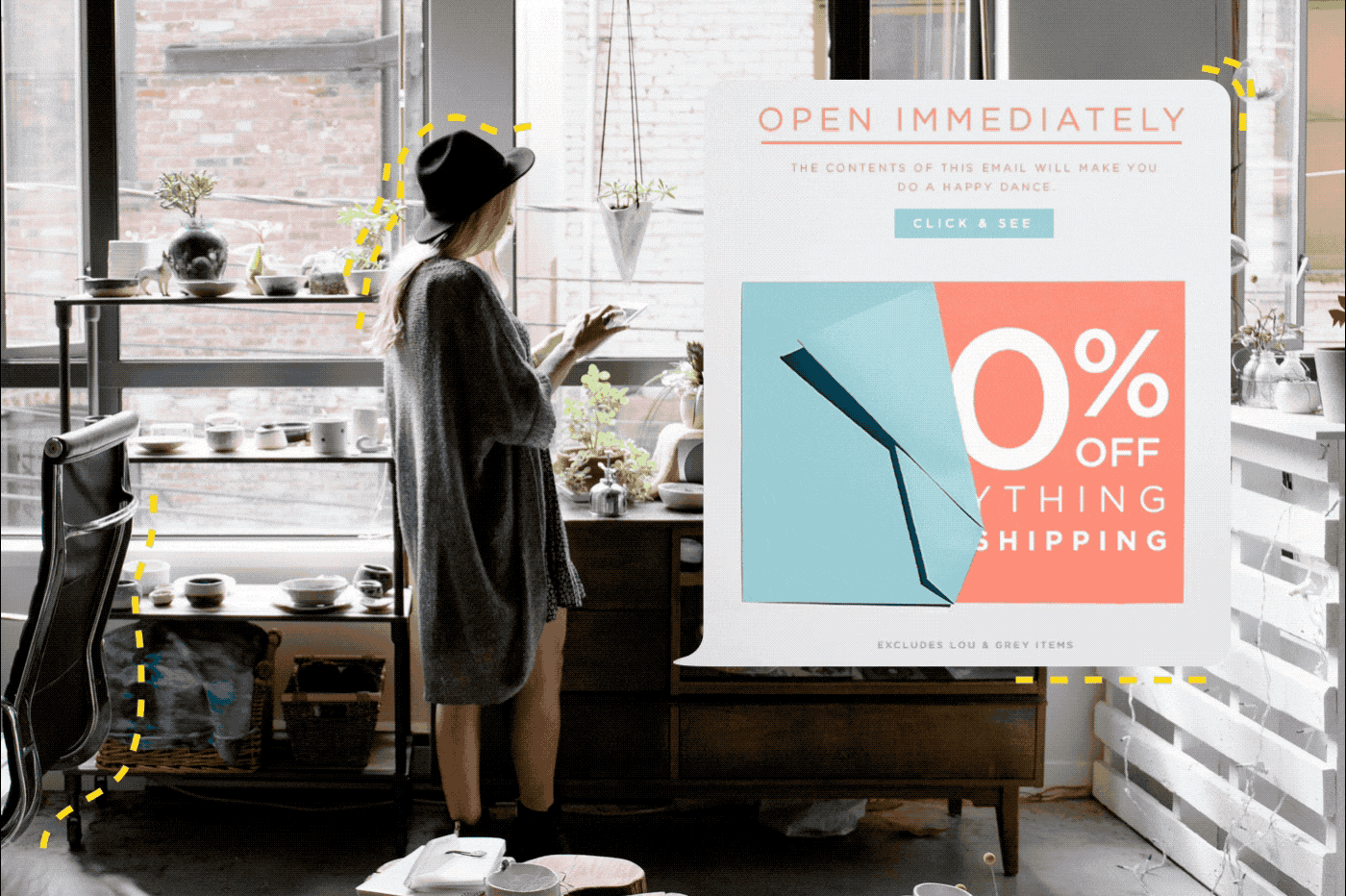 In an age where customers have an eight second attention span, leveraging engaging content is key to a successful email strategy. According to Martech Advisor, interactive email content increases click-to-open rates by 73% - that's a promising number for brands looking to boost engagement.
A quick refresher on interactive content - it involves anything that your customer can click on, swipe, or interact with. Customers typically need to complete an action in order to reveal the rest of your email, meaning they're not only actively engaged, they're also paying complete attention to your messaging. Though this type of content may take more work to craft, the value it contributes to your brand is well worth it, with 91% of buyers preferring interactive content over static content.
Get Started With GIFs
Over 69% of customers prefer gifs over static email, making this the perfect piece of content to start out with in your interactive email strategy. Moo uses gifs to mimic the experience of a full-on interactive email, teasing customers with a partially-opening box and a strong CTA to see what's inside. By strategically placing this teaser gif in the centre of the email, the customer is drawn to solve the mystery by clicking the button.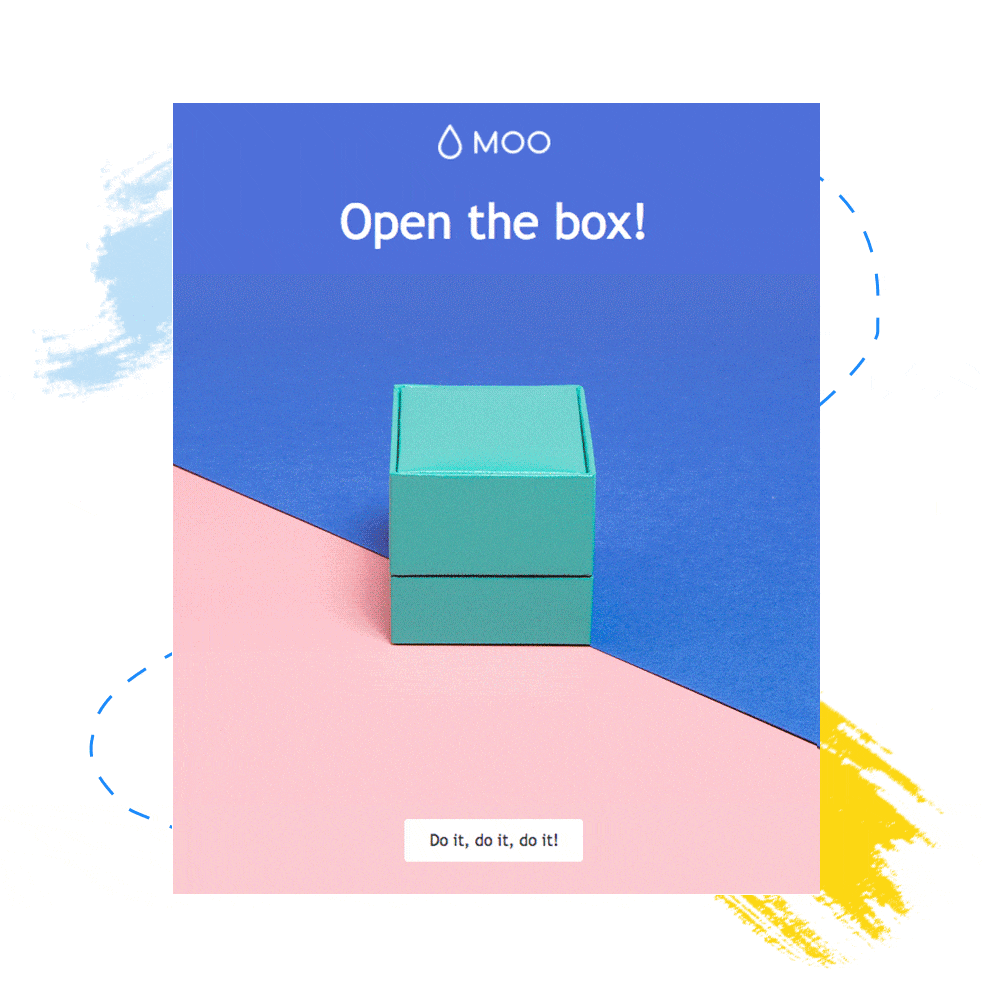 Switchin' It Up
B&Q steps it up by using HTML code to add an interactive visual animation to their emails, triggered by the flip of a switch. By piquing their customer's curiosity with an interaction relevant to their product offering, their email entices customers to explore their new lighting range. Interact with B&Q's full email.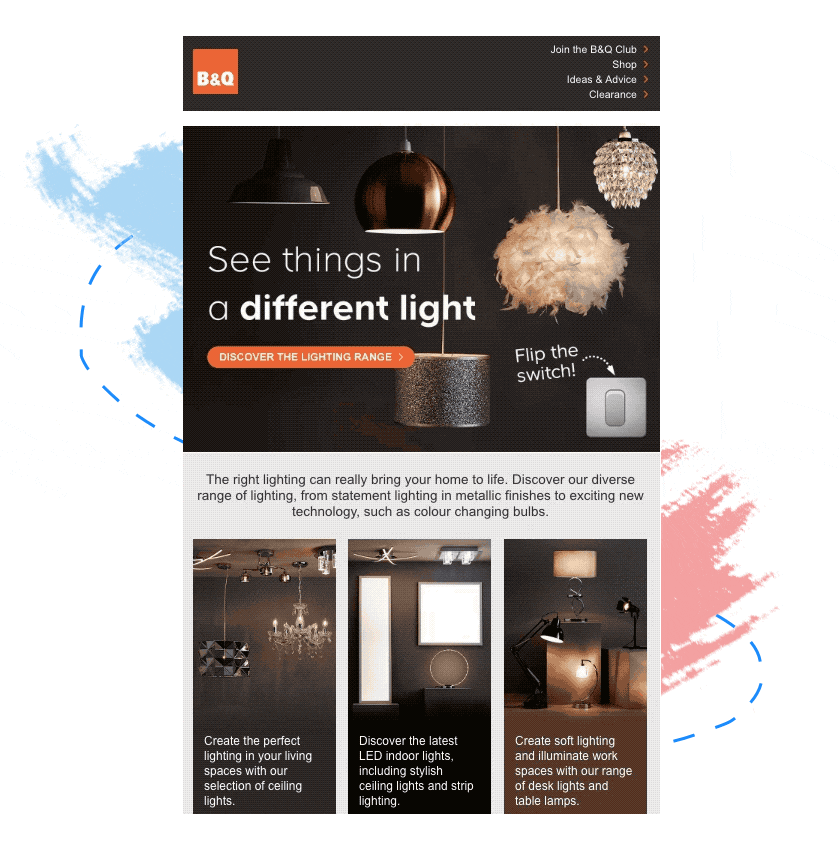 Hover To Shop The Look
Nike changed the product recommendation game with their hover-over popup descriptions, allowing them to use lifestyle imagery to appeal more to their customers. By showing their workout gear in action, customers are able to see how the clothing looks and performs, without the distraction of product names and descriptions. If the customer is interested in an item, they can hover over it to reveal product details and a link to shop. Check out Nike's interactive experience.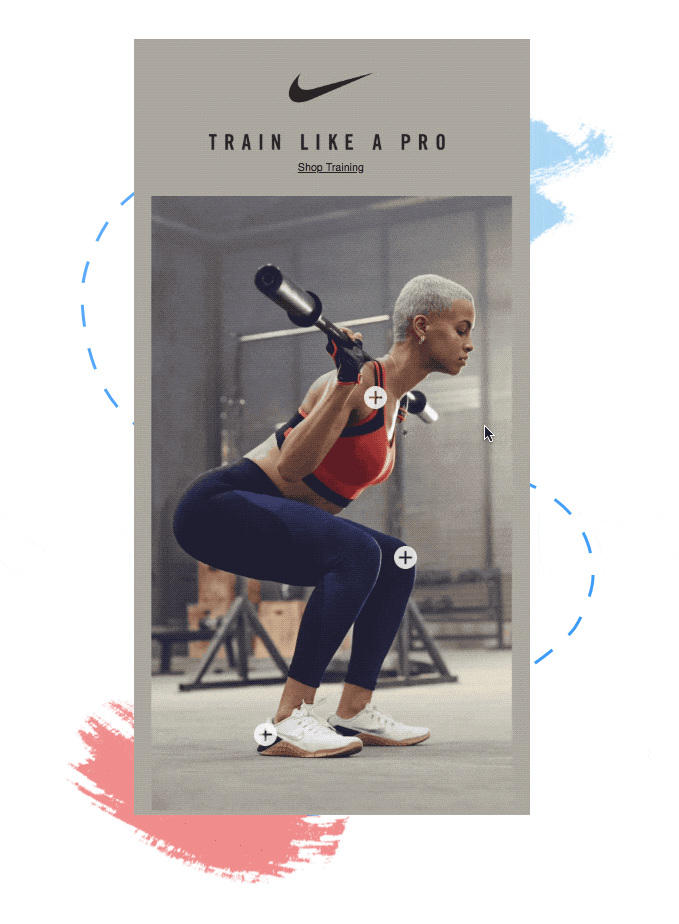 Feel Inspired?
Now that you've seen a few examples of brands successfully implementing interactive content in their email strategies, it's time to brainstorm your first one! With so much potential to drive engagement and click rates, and customers expecting even more personalization and entertainment from you, it's time to get drafting ✍🏼