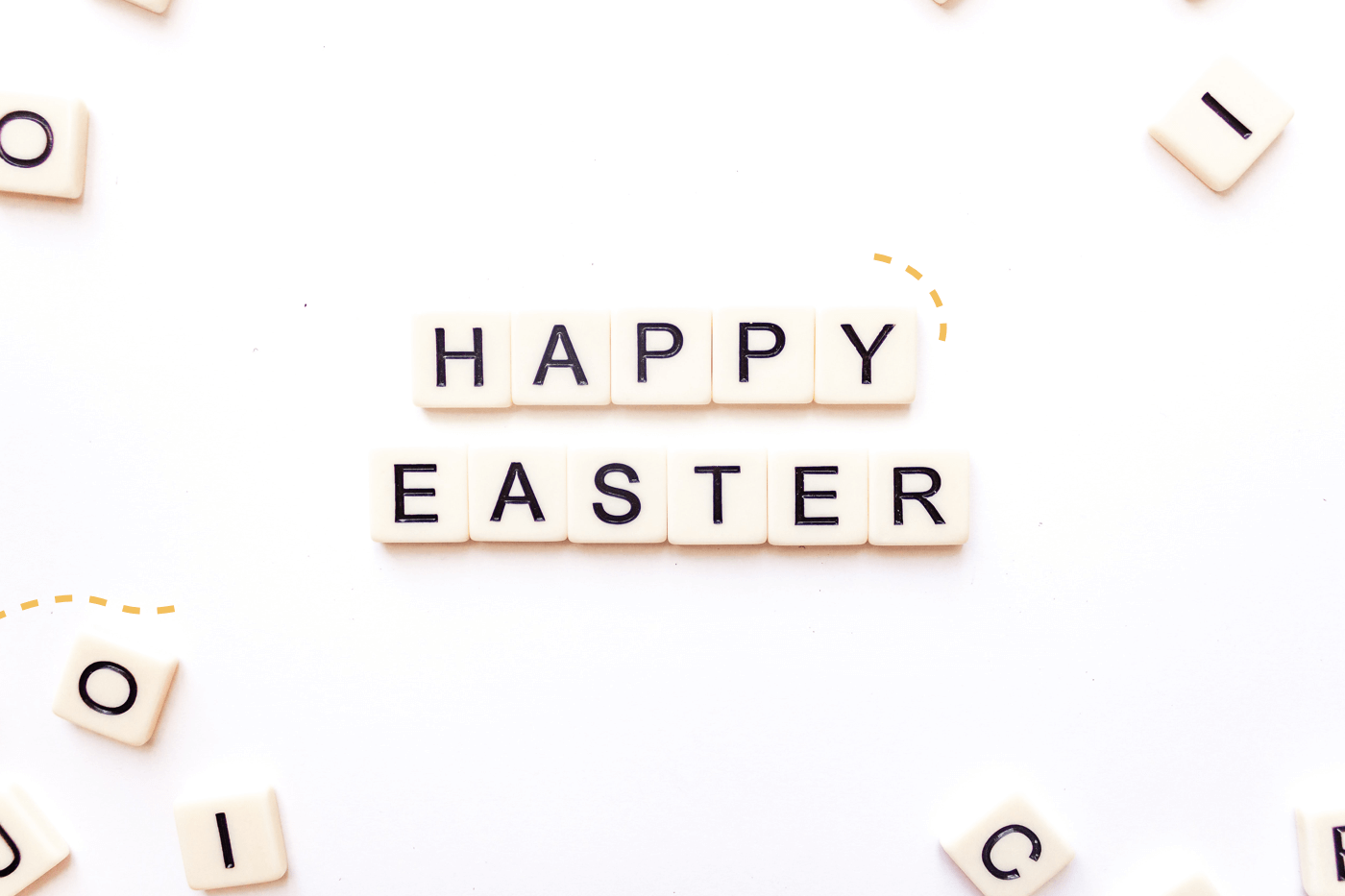 Spring is in the air and that means Easter's just around the corner! Time to paint Easter eggs, eat chocolate, and design email campaigns that maximize the revenue potential of the Easter long weekend. With over $18 billion in total spending and the average US individual spending of $151, Easter's one of the most lucrative holidays after the Christmas season. With email continuing to be the biggest driver of marketing ROI (for every $1 spent, you get a $38 return), drive extra revenue with these last-minute Easter campaign ideas. Let's hop in 🐰
Share an Easter gift guide with an exclusive discount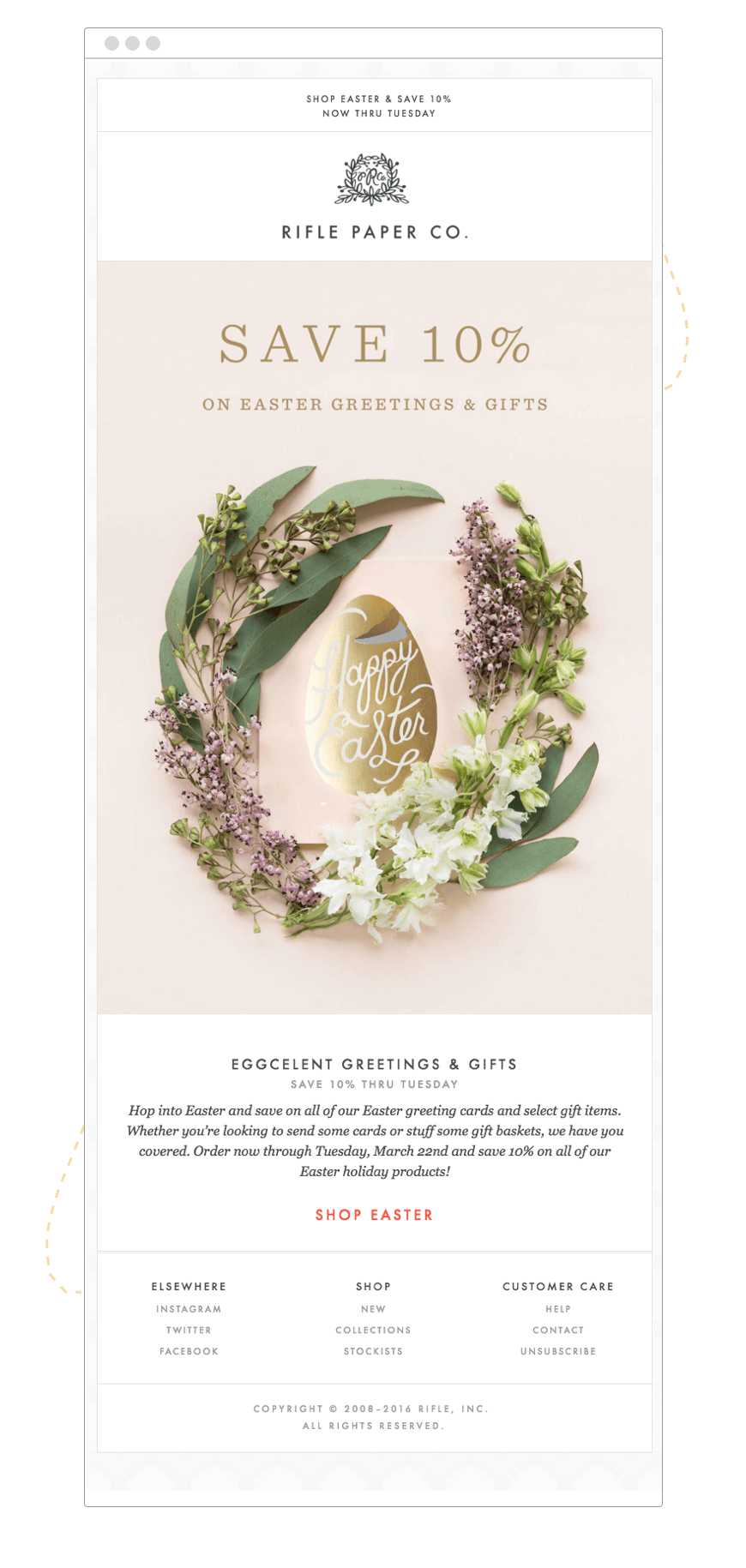 Who says gifting is only for the Christmas holidays? Swap out Santa for the Easter bunny this season and share a gift guide with an exclusive discount to entice customers to make a purchase. Rifle Paper Co does just that with this beautifully designed campaign and well-placed CTA that grabs customers' attention, and gifts 10% off to early-bird customers to convince them to get their shopping done early.
Grab your customer's attention with a head turning Easter sale

You don't have to sell Easter products to take part in this holiday! Cookware Brands does a great job of grabbing their customer's attention with a catchy Easter-themed header to promote their 70% off sale. The well-placed CTA (above the email fold!) conveniently links customers to shop their sale, and the recommended products paired with customer reviews do the selling themselves. This is a great example of how to leverage user-generated content like product reviews to establish trust, and convince customers they need some new products, especially with a great sale going on!
Change it up and find a new way to promote your product

Tattly stays relevant to the times and designed an email campaign to offer stay-at-home DIY ideas for their customers celebrating Easter a little differently this year. The email shares a creative way to use their product that customers may not have considered before -- temporary tattoos to design Easter eggs!
Wrap up
Easter may not be the first holiday that comes to mind when you're thinking of big holiday sales to leverage. But with average individual spending of $156, not having an Easter campaign can mean money left on the table! The key to designing high-converting campaigns is to include well placed CTA's, add a discount customers can't miss, and stay relevant to Easter traditions to keep the holiday spirit alive!
Want to take your Easter campaigns to the next level? Add SMS to your Easter email workflows to drive even more revenue. Check out the Ultimate Guide to Driving Revenue with SMS in 2021 for everything you need to know about SMS as an email marketer. No fluff, no frills — just the most effective ways to add SMS to your existing marketing workflows, so you can get your SMS strategy converting from day one.