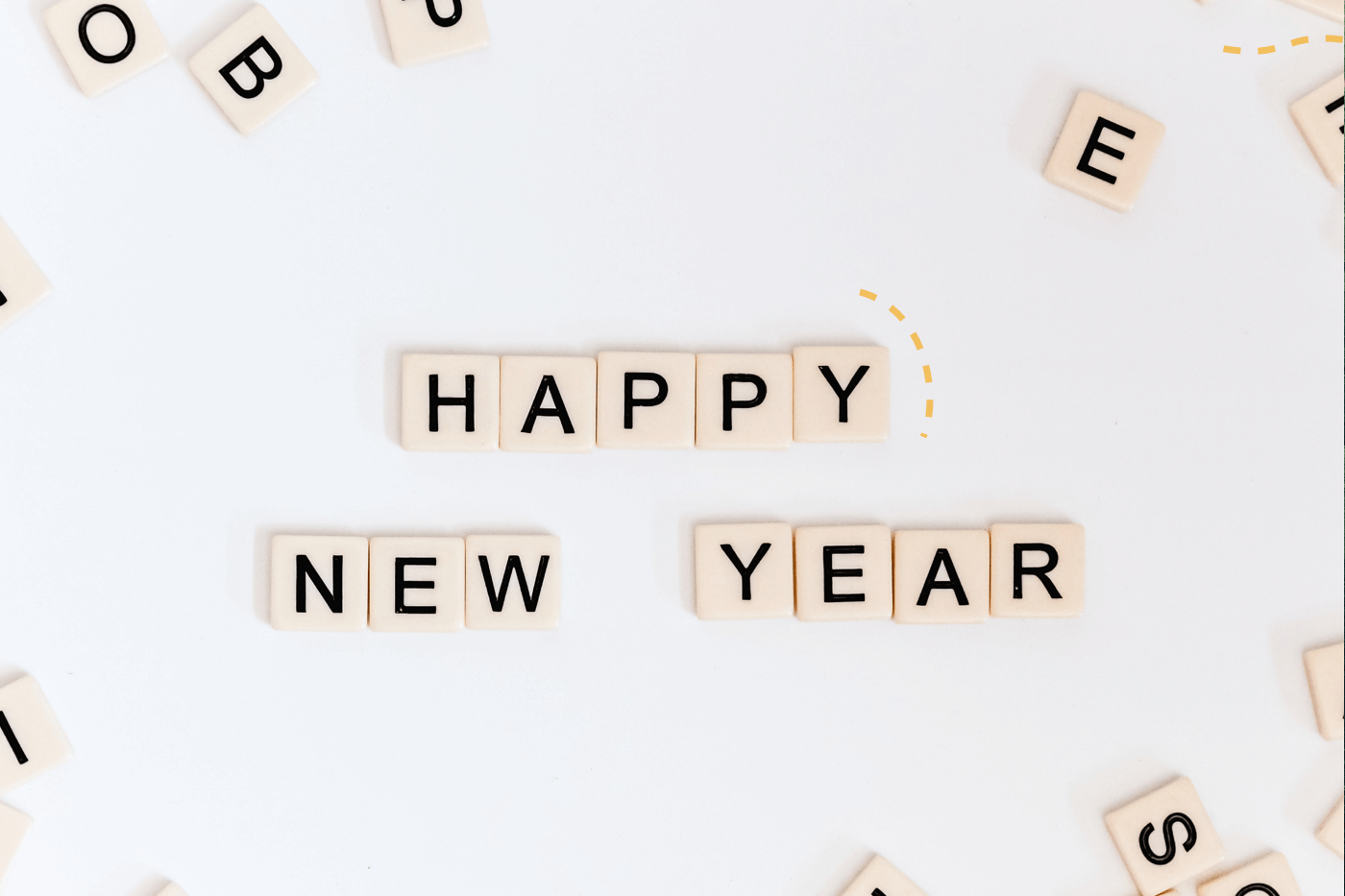 After a crazy year, we finally made it to 2021! A new year is the perfect time to refresh your email templates. The pandemic is still affecting most ecommerce brands, and marketers continue to turn to email to drive conversions and effectively communicate with customers. Email remains the biggest driver of ROI (for every $1 spent, you get a $38 return), and now's the time to leverage the power of email with templates to drive conversions in the new year. Let's dive in!
1. Add a personal touch to your emails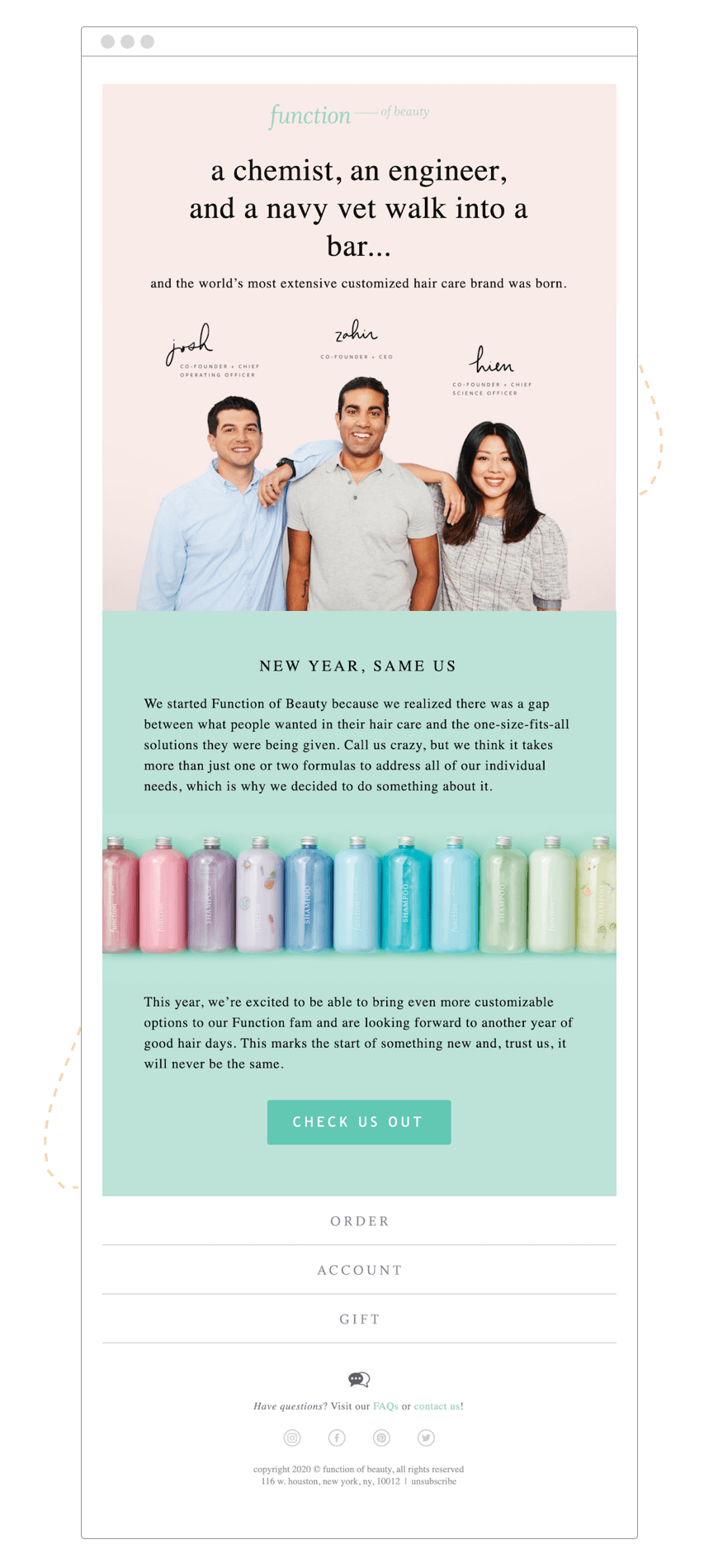 The start of a new year is the perfect time to reconnect with your customers and show appreciation for their continued support. Add a personal touch by including a letter from your CEO, or pictures of your team members to reinforce brand awareness and put a face to your brand, like this new year email from Function of Beauty.
2. Drive conversions with a promotional offer customers can't miss
The holiday season might be over but that doesn't mean your sales have to be! Bring the Christmas excitement into the new year with a promo your customers can't miss. Indie Lee does a great job of highlighting the products that can help their customers destress after all the craziness of the holidays. They include a CTA (above the email fold!) that takes customers directly to those products. Pair that with a promo offer and you'll be driving conversions in no time!

3. Include your year in review
After the craziness of 2020, the new year is an important time to reflect on the previous year's successes and send a year-in-review email to your customers.  Kotn does a great job of including customers in their brand journey and highlighting some of their favorite accomplishments from the previous year including their Literacy in Power program. This is a great way to make your brand more personable to customers, and include them in your big moments.

Wrap up
The new year is a great opportunity to connect with customers on a more personal level through your email campaigns. Make sure you're ready to take on the new year with emails that are designed to convert. Remember to include well placed CTAs, showing appreciation to your customers for the great year you've spent together, and offers they can't miss!

With another year ahead, it's a great time to check-in and ensure you have all the key email strategies in place. Check out our Ultimate Guide to Email Marketing and take your segmentation, automation and email deliverability to the next level!