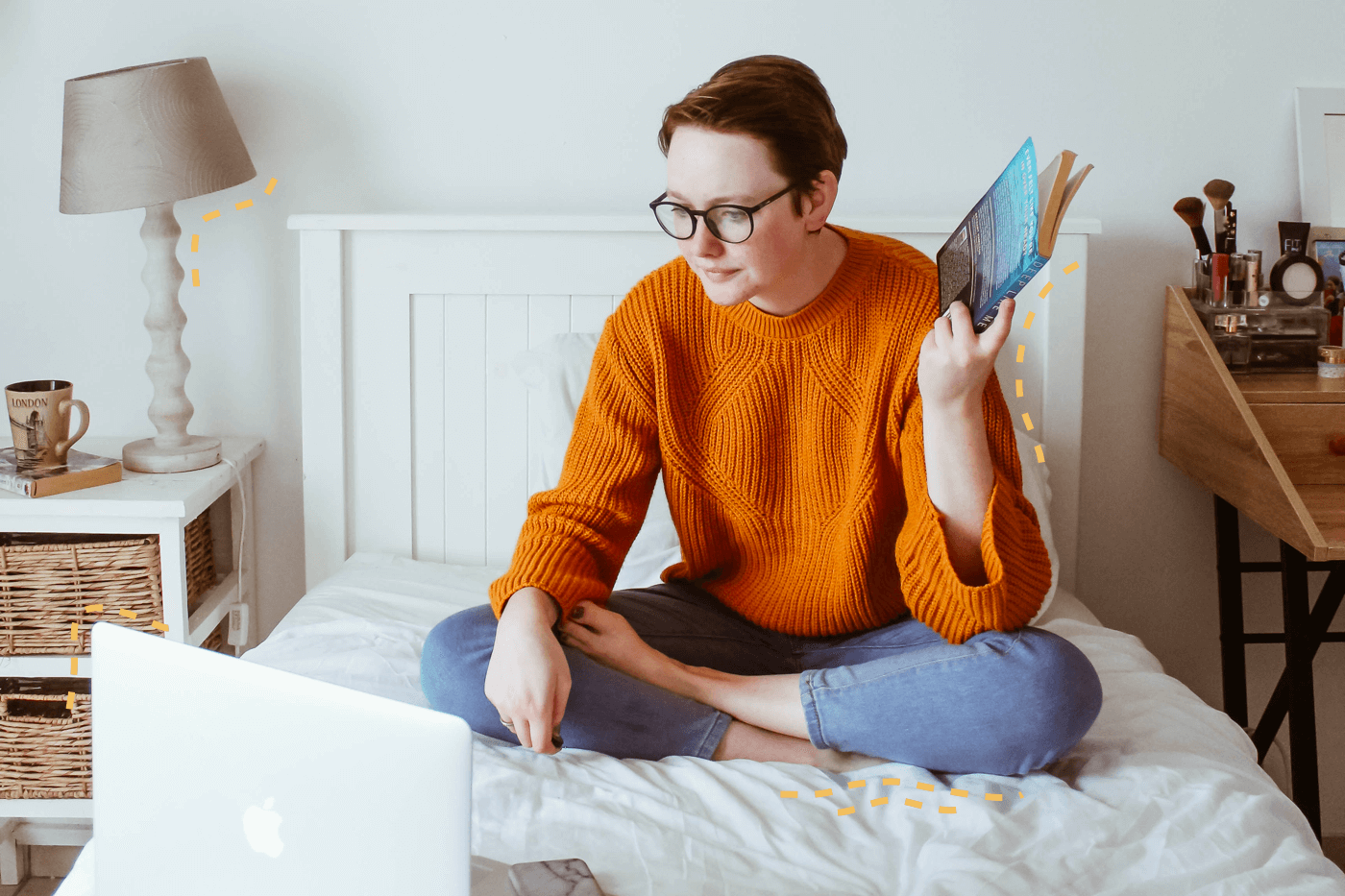 At this point in your email marketing career, you've probably written so many subject lines you've lost count. An essential to every campaign you send, we know what it's like to feel a little uninspired when writing your 100th subject line. To give you some fresh ideas and new tactics to try in 2019, we scrolled through our inboxes and found standout subject lines from your favorite brands.
Related: Want to increase your email opens? Try these 8 subject line formulas
From product-specific to intriguing, each of these brands made us click.
Sale
Who doesn't love a sale? The new year is the perfect time to try tactics like inducing scarcity or being hyper-specific.

Wolf Circus: Welcome to our Sample Sale
Province of Canada: ⚡️Up to 25% Off + Free Shipping
Foe & Dear: Ends Today! Get an extra 10% off our Archive Sale!
NIU BODY: Last Chance! FREE Full-Size Lip Polish 😘
Crown Nine: Buy something for yourself – 10% OFF SALE
Sephora: You're invited: 10% off for Beauty Insiders
EyeBuyDirect: Double Deal! Buy 1 Get 1 Free PLUS 15% OFF.
Forever 21: FLASH SALE: 50% off Web Exclusives
AllSaints: Over 100 new styles added | Sale
Outdoor Voices: OV Extra Is Now Up to 50% Off
Product-Specific

Narrowing in on a specific product you know your customers are interested in is a top tactic in increasing email engagement.
Province of Canada: Our most talked about hoodie.
Only Child: Our Favorite Top
ComplexCon: ENDING TONIGHT: Last Chance to Cop Murakami ComplexCon 2018 Exclusive Merch
Aldo: These shoes are officially bestsellers - you'll want them too
Topshop: Meet your new jeans
Intriguing

These subject lines keep subscribers guessing–just enough that they'll have to open your email.
Reformation: HAVE WE MET?
Province of Canada: We reinvented slippers.
Basd Body Care: a fresh start for 2019, babe
True Botanicals: Better skin by morning? It's possible.
Forever 21: Because, why not!?
Petsmart: Nice to meet you! Let's get started.
NIU BODY: The Countdown Is On, Babe.
Aerie: Oh. So. Soft!
IKEA: Storage problems solved
Aritzia: Remember sunshine? The new spring things are here
Brand Stories

Showing the human side of your brand with behind-the-scenes photos or a more personal narrative is a great way to build subscriber loyalty.
Foe & Dear: F&D Journal: Meet dreamgirl Braina Laviena
DÔEN: New Journal: BTS Byron Bay Spring 2019 Shoot 🌊
Girlfriend Collective: Feels good to do good.
Basd Body Care: the monday motivation (go toxin-free for 2019!)
Wrap Up
With some inspiration under your belt, we hope writing your first subject lines of the year is a little easier! Don't be afraid to test new subject line lengths, emojis, all caps, or a bit of humour - it's a new year, and you'll never know if new strategies will appeal to your subscribers, unless you try them out.