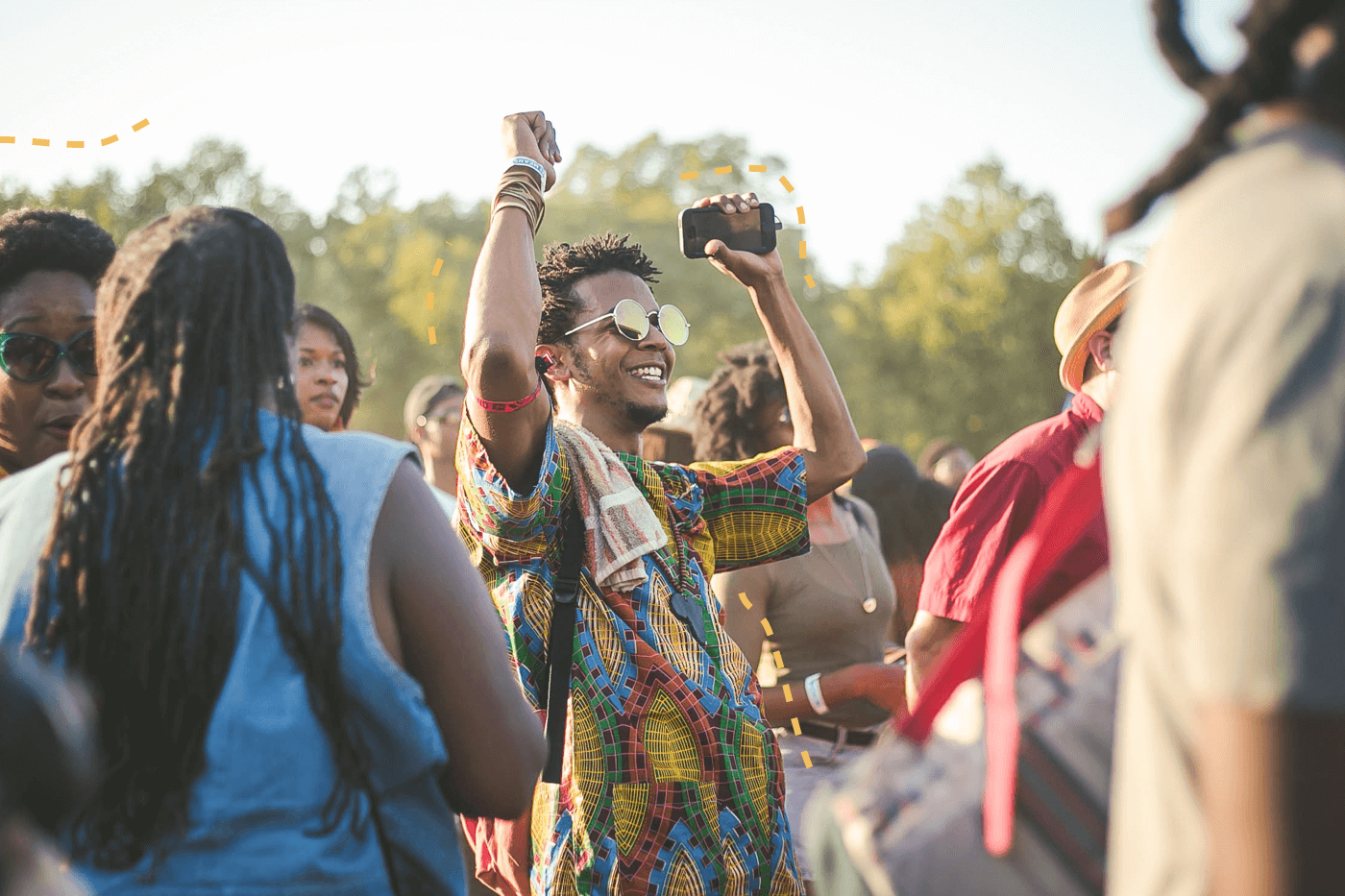 Whether you manage an annual festival, run a venue, or organize multiple events per week, streamlining your marketing process can have a huge impact on your bottom line.
Personalized email has been shown to improve sales by an average of 56%, so it's a no-brainer that the best method to improve ticket sales is to send segmented emails.
Segmentation is a great way to target groups of attendees or subscribers so they're only receiving relevant messages about events they might be interested in. If you know a customer has only gone to rap concerts at your venue, you can probably skip sending them updates about an upcoming country festival.
Related: 5 Tips for Music Event Email Marketing Success
You can also filter on combined segments to really target your message, and use segments to see how much revenue you're bringing in for different artists, genres, and venues via email.
Ultimately, there are countless ways you can use segments to leverage your events brand, but we've put together a few specific ways you might use email segmentation to power your event marketing.
Artist-specific announcements
Segment based on artists your subscribers are listening to, signed up to receive updates from, are interacting with on social media, or have previously attended a show for
Design emails with artist-specific branding
Introduce current fans to similar artists
Merch
Fans who buy merchandise show a certain level of commitment - you might count these contacts as VIP members or superfans
Advertise merch to fans who have attended a specific artist's show or expressed interest in their music
Use ecommerce strategies like cart and browse abandonment automations to capture otherwise lost revenue
Genre
Segmenting contacts not just by individual artists, but into larger buckets like genres, will allow you to introduce fans to new music
Advertise festivals to subscribers who listen to a related genre of music, or if your event covers multiple genres, know which artists to highlight when emailing different groups of contacts
Related: 2019 Ultimate Guide to Email Segmentation
Previously attended events
Once an attendee buys a ticket for an event, you immediately get a handful of useful data about their preferences - from the specific artist they're interested in, to the genre, to which venue they attended. Use this information as a jumping off point for future artist updates, artists in a similar genre, or venue updates.
Announce early presale to contacts who have previously attended the same or similar events
Online engagement
You can think of online engagement as a direct expression of your attendees' interests, sending relevant email based on those interests
Segment contacts who follow or have interacted with an artist or event on social media
Capture new contacts and actionable data by running an online contest
Location
Combine location with other segments like genre or artist to announce concerts and events
Send venue updates to contacts who have attended events there previously
Announce festivals to local contacts or subscribers who have attended concerts in the areas before
Send targeted event details exclusively to attendees from out of town (like accommodation information)
Purchase tier
Determine how you want to tier your attendees - segment by number of tickets purchased or type of tickets
Segment VIP vs. general admission purchasers
Offer early access to VIP customers, market VIP event packages, or upsell to larger ticket packages
Market presale or other ticket deals to more price-conscious customers
Go beyond the traditional transactional email to send targeted, highly relevant emails. Events give you access to plenty of subscriber and attendee data that you can action as segments to drive email engagement and boost sales. Get creative with how you segment, and use this data as a jumping off point to start a larger conversation.
Interested in taking your email segmentation strategy to the next level?
You've just read a snippet from our 2019 Ultimate Guide to Segmentation! The actual guide dives deeper into the fundamentals of segmentation and how you can use them to power your brand.
We cover everything from deciding which segments to create, to how you can continue growing your segmentation strategy. Plus, you'll find a bonus checklist to get you on your way. Check it out 👉🏼