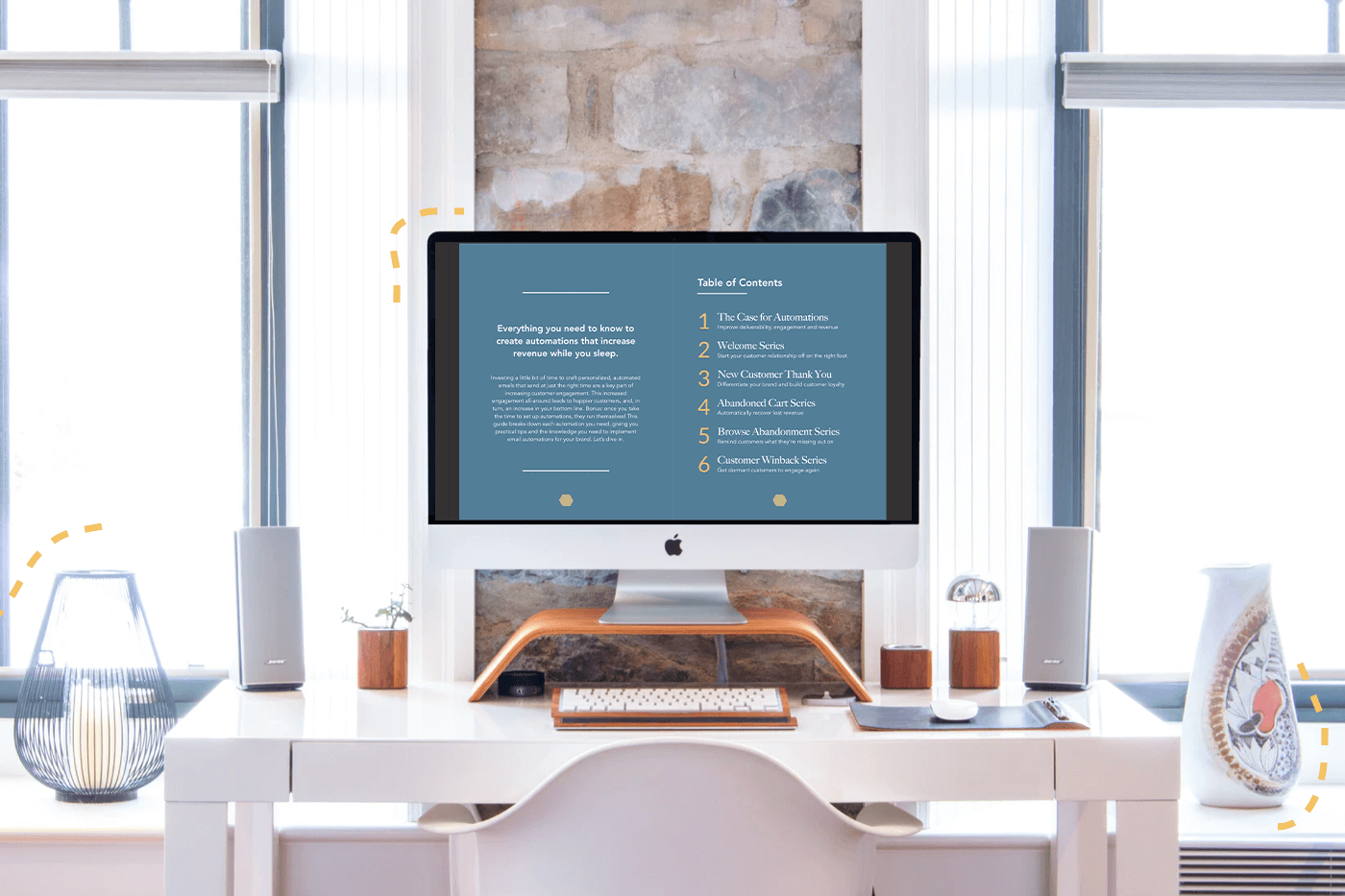 Ready to take your email strategy to the next level with automations? We're excited to announce that Hive's 2020 Ultimate Guide to Email Automations is here! This guide is one of our most highly-requested resources, sharing all you need to know to implement the right automations for your business. From welcome and winback to abandoned cart and browse abandonment, get practical tips and the knowledge you need to build email automations that work while you sleep.
The guide dives into:
The Case for Automations
Improve deliverability, engage customers, and maximize revenue
Welcome Email Series
Boost engagement and start your customer relationship on the right foot
New Customer Thank You Email Series
Differentiate your brand and build customer loyalty
Abandoned Cart Email Series
Automatically recover lost revenue
Browse Abandonment Email Series
Remind customers what they're missing out on
Customer Winback Email Series
Get dormant customers to engage again
Considerations and Next Steps
Think through adding automations to your email marketing strategy
The Power of Email Automations [Infographic]
Read the stats that will get you setting up automations, fast
Having a suite of email automations that run in tandem with your promotional email campaigns is one of the simplest ways to get inbox placement for every email you send. This increased engagement leads to happier customers all-around, and, in turn, an increase in your bottom line. Bonus: once you take the time to set up automations, they run themselves!
If you're looking for a way to engage your customers better, or here to learn about best practises in the email industry, the 2020 Email Automation Guide is a valuable resource for you.