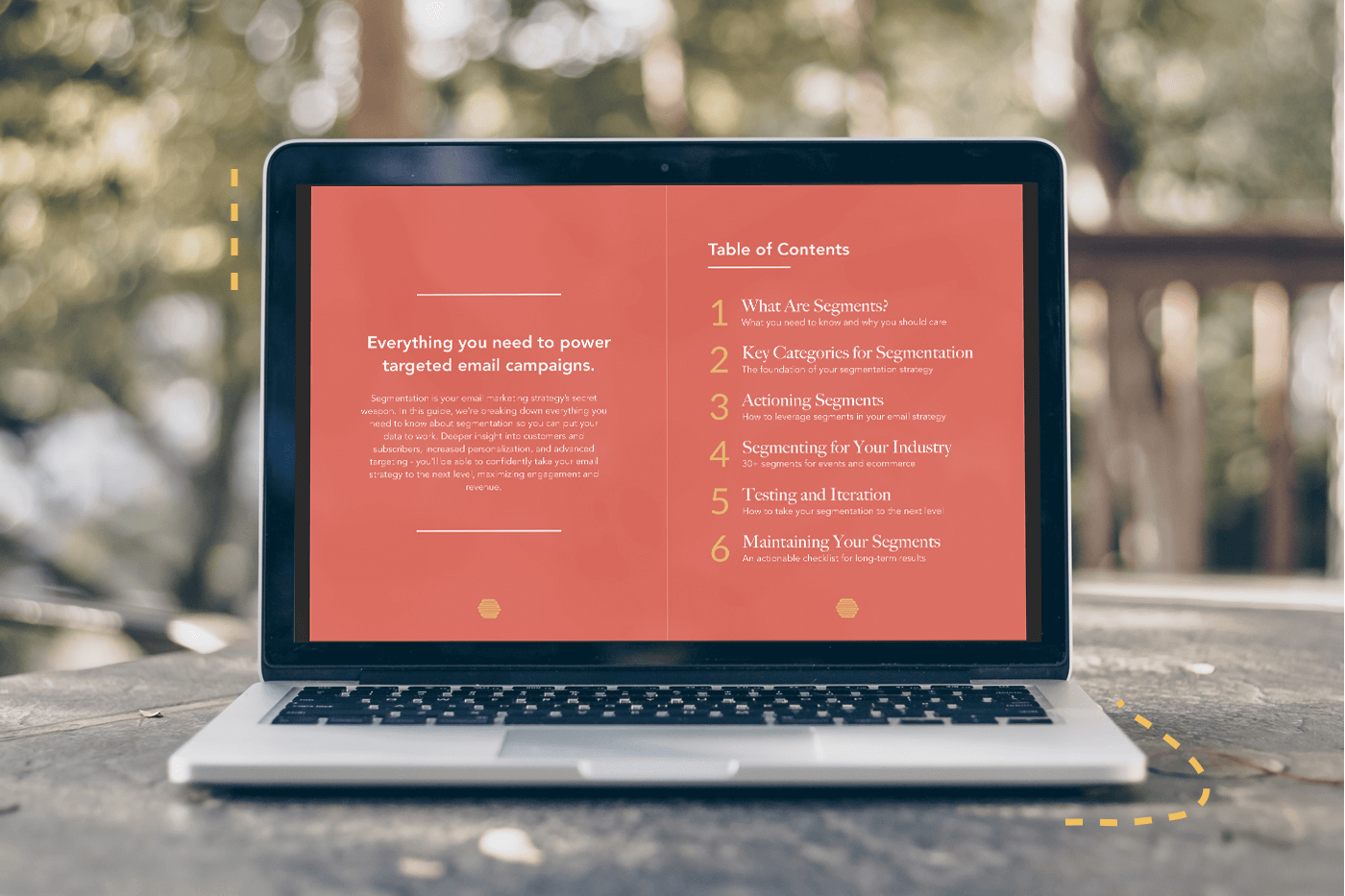 Hive's 2019 Ultimate Guide to Email Segmentation is officially here! A comprehensive resource, this guide has the rundown on everything you need to know about email segmentation.
Whether segmenting by email engagement or past purchasing behavior, segmented emails are proven to increase engagement and ROI. Segmenting makes your email marketing feel less like spam and more like a conversation, hitting the right inboxes with exactly the right message.
From how to collect subscriber data to segmentation for specific industries, the guide will give you the tools you need to segment your data for targeted email. And the ultimate takeaway? An actionable checklist to help you maintain and evolve your segmentation strategy.
The 2019 Guide to Email Segmentation covers:
What Are Segments?
What you need to know and why you should care
4 Key Categories for Segmentation
The foundation for your segmentation strategy
Actioning Segments
How to leverage segments in your email strategy
Segmentation for Different Industries
30+ segments for events and ecommerce
Testing and Iteration
How to take your segmentation to the next level
Maintaining Your Segments
An actionable checklist for long-term results
In this guide you'll find advice from our team of email experts on how you can use segmentation to action your data. Inside is everything you need to gain insight into subscribers, connect that insight with your brand's goals, and design a powerful segmentation strategy that drives your email marketing.
If you're new to segmentation or looking to take your strategy to the next level, the 2019 Ultimate Guide to Email Segmentation will give you the resources to take that leap.