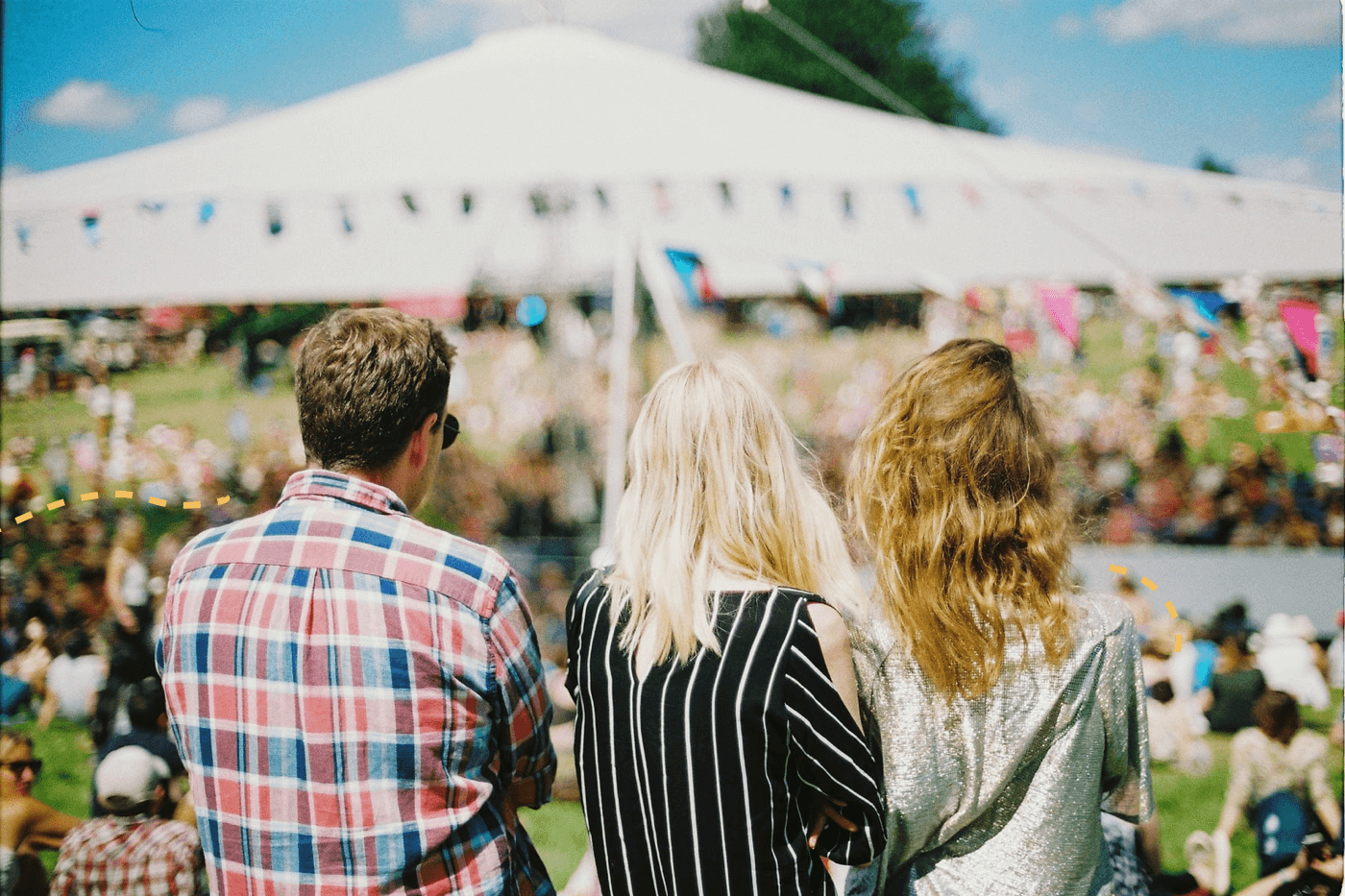 For event marketers, the past year's been one of a kind. Because of the COVID-19 pandemic, most states had major restrictions prohibiting events and any in-person social gatherings. Luckily, with vaccines rolling out, there's light at the end of the tunnel! Before you start planning your post-COVID-19 event emails, you need to re-engage your fans with targeted campaigns that get them excited about your future events.
With the lack of events during the pandemic, it's likely that your email frequency decreased and your overall deliverability and sender reputation took a hit. Sending strategic re-engagement campaigns is an important step in improving your deliverability, ensuring you get strong results once you're back on sale.
Quick refresher, email deliverability is based on maintaining a healthy sender reputation by showing ISP's that you get consistent engagement on your sends.  Working to maintain (or repair!) deliverability is what will keep you out of the spam folder - giving your audience the chance to open, click and buy.  
Use these two re-engagement strategies to improve your sender frequency, get your deliverability in tip-top shape, and build excitement around your future events.
Related: Why Strong Email Deliverability Will Increase Your Opens, Clicks and Revenue Long Term
Re-engage fans with a contest giveaway
Contests are a fantastic way to re-engage customers and nudge them to keep their eyes peeled for upcoming events. Who doesn't love winning free stuff, right? After the break, many fans are probably unaware that new events will be coming up - contests are a great way to share the news and build some hype. Your contest giveaway can be anything from free tickets to a show, to free merch for an artist, or even free drinks. Set up an email campaign that shares what the contest is, rules for the contest, how they can enter, and what customers will win. Be sure to share on your socials too!
Post contest, send a follow-up email to entrants who didn't win with a discount code for the event! Contests are a great way of identifying and targeting the exact audience members with high interest and purchase intent. Even if they don't buy, it's worth taking advantage of this high engagement period to generate clicks and see a deliverability boost.
A contest works to engage new fans but it's also a great way to branch out and build your list. Posting your contest on Instagram or other socials will help to turn those followers into email subscribers, so that you have a direct line in the future. You'll even already have some information about which events and artists your new subscribers are interested in. Use this insight to create a segment (a group of subscribers that meet certain requirements), of subscribers who are interested in the artist, or products that are featured in the contest, so that you can send them specifically targeted emails in the future.
Quick plug! You can fully build and customize contests directly in Hive, and your subscriber list will automatically update with entrants from your contests. For a step-by-step guide on building a contest for your next event, check out this blog!
Drop a teaser email: Something's coming...
Build excitement around your upcoming events with a teaser email that gives customers the news that something big is on the way. Give fans a sneak peek about what they can expect by mentioning an artist or song, or sharing a hazy picture - giving just enough information to get them excited while keeping the mystery alive. Havenly does a great job with their email telling customers that something's about to launch and to keep their eyes peeled on their inbox for news they won't want to miss. They keep their email short and sweet with a stand-alone image that fits the email's theme and reassures customers that the news is worth waiting for. They include a CTA (above the email fold!) to direct customers to a landing page for their upcoming event. For your event email, this can be an image of an artist or album, or an image of a past event you held. To make it super fun (and improve your deliverability with email replies!), add an image that doesn't give too much away and ask fans to guess what they think the news will be, or what artists they'd love to see.
Make your subject line intentionally vague, like "Something's big is on the way … 👀", or "You won't want to miss this...". You're creating FOMO around the event, and at the same time making customers feel like they're part of an exclusive group of customers who are the first to know your exciting news. Instead of dropping information about a new event right away, create some anticipation with an email like this so customers are more likely to purchase tickets once they've dropped.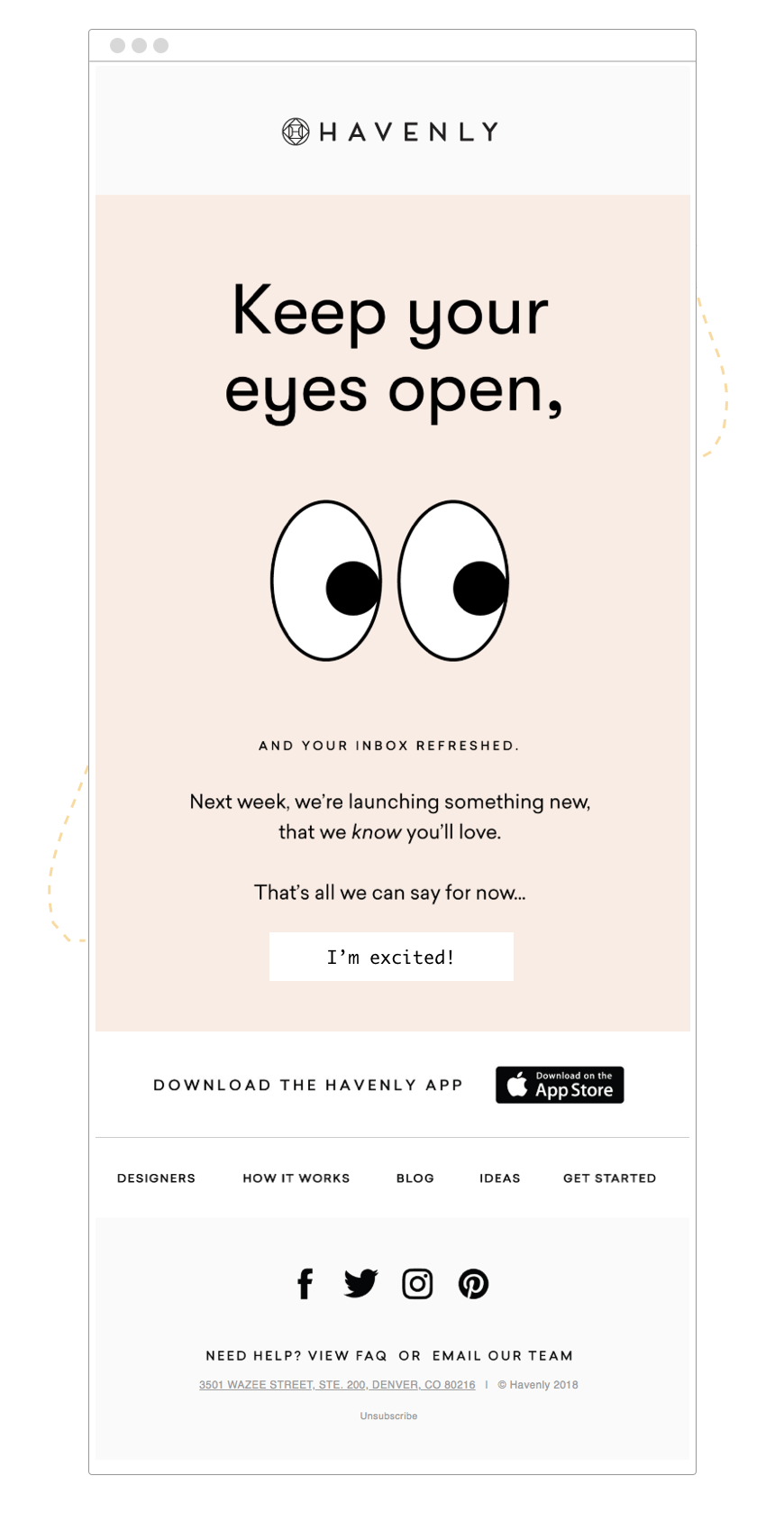 Wrap up
As event marketers, I know you're probably amped about getting the show back on the road. But to really drive sales for your next events, you need to start re-engaging your fans with strategic email campaigns before the events season really kicks off. Not only are you improving your deliverability by sending emails on a more frequent and consistent basis so future emails land in your customers' inbox, but you're also building anticipation for the events to come so customers are primed to buy tickets right away. By putting in the work now, you'll drive more fan engagement, and see higher ticket sales in the long run.
Drive even higher ticket sales when you add SMS to your current event email workflows. Check out the Ultimate Guide to Driving Revenue with SMS in 2021 for everything you need to know about SMS as an email marketer. No fluff, no frills — just the most effective ways to add SMS to your existing marketing workflows, so you can get your SMS strategy converting from day one.