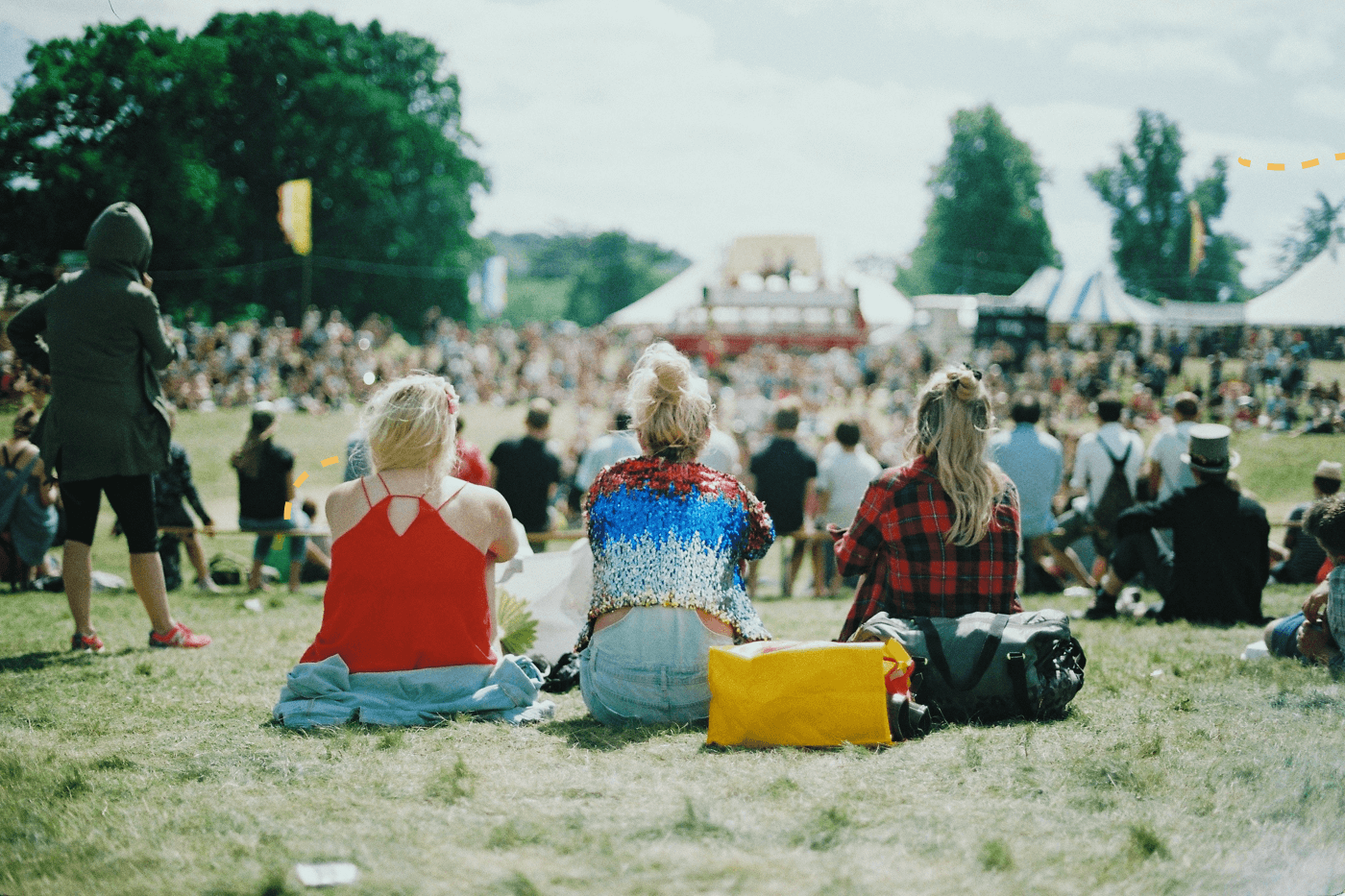 The weather's heating up and the hottest post-pandemic events are right around the corner. Make sure your email automations are in tip-top shape and designed to maximize fan engagement. You might be wondering, why do I need automations if I can just send one off campaigns? Email automations work because they're triggered based on specific fan actions, and hyper-relevant to your fans current needs. Without them, you're missing out on the opportunity to engage fans at crucial moments of their customer journey.
Not only are email automations going to increase your opens and clicks, but you're more likely to get a conversion because of how relevant and timely they are. The best part? These automations take less than 5 minutes to build, and once you're set up you can walk away and let them work their magic, completely hands free.
Here are the top 2 must-have email automations you need to set up before your next event!
Welcome automation
If you're going to take away anything from this blog post, it's that welcome automations are a necessity for your email workflows. Over 74% of customers expect a welcome email as soon as they sign up for your list and this is when they're most interested in your brand and likely to engage. Take advantage of this with a welcome email automation that introduces them to your artist, and gives them an incentive that will drive a conversion. Because these automations are set to send when fans sign up, they've averaged a 91% open rate, the highest of any marketing email.
As soon as a fan signs up for your list, send a welcome email with a discount code to purchase your merch or for tickets to your next show. Then a few days later send them another email sharing a little bit more about your brand, and a schedule of your next events. Finish your email series with a final reminder a few days later to use their welcome discount.
SMS tip: Level up your welcome series and drive even higher engagement and revenue by adding SMS! You're not battling a crowded inbox, and texts are often delivered immediately too! Leverage the immediacy of SMS to send new signups a welcome text right away, and include a discount to incentivize quicker conversion.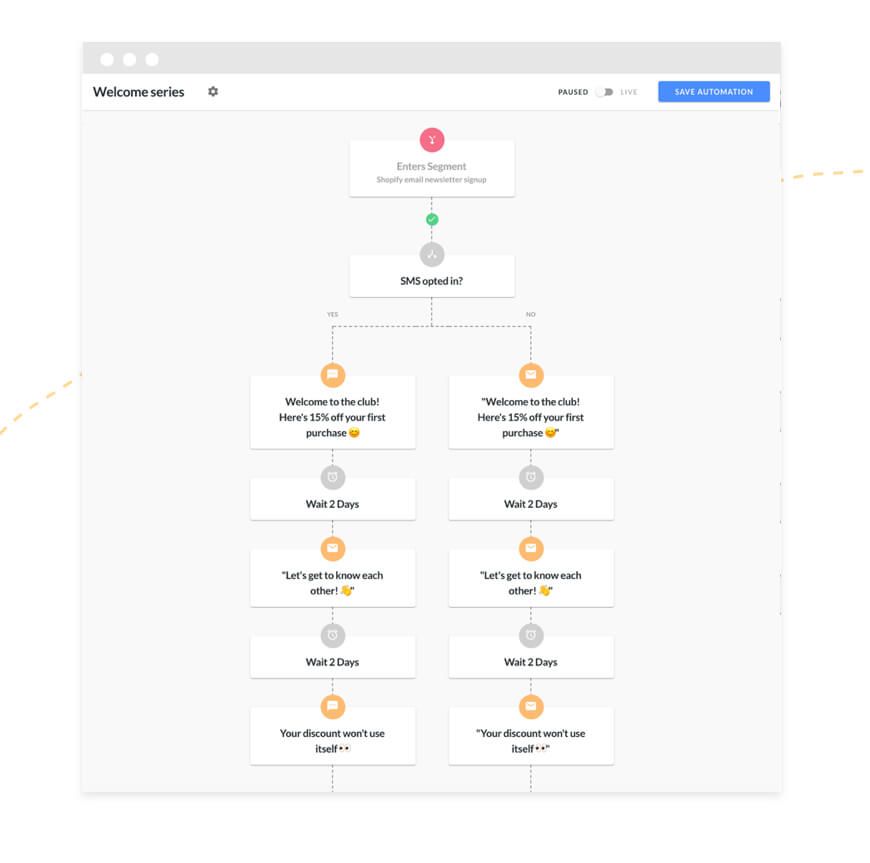 Always make sure to personalize your emails with their first name, include a CTA above the email fold, and keep it short and sweet so you don't lose their attention.
Pro Tip: Include a "Confirm your subscription" button in your first email to maximize conversions, and improve your deliverability.
Abandoned cart automation
Let me put it this way, with 70% of fans abandoning their cart before checkout, you can't afford to not have an abandoned cart email automation. They have an average 10% conversion rate, so if you have 1200 abandoned carts, you can make at least 120 sales. Without one, you're losing out on a lot of potential revenue (two to four trillion dollars a year to be exact) that you can recover with a simple abandoned cart email automation.
Your abandoned cart email is triggered when a fan adds a ticket to their cart without purchasing. Since fans who've abandoned their cart already have some purchase intent, all you'll need for your first email is a personalized touch, and some good copy to nudge them in the direction to buy. If that doesn't work, wait a few days and send them a discount code as a sweet incentive to purchase. Follow up a few days later with a final reminder to use their discount code and create some FOMO urging them to not miss out on the upcoming event!
Here's a simple abandoned cart automation flow you can follow for your next event: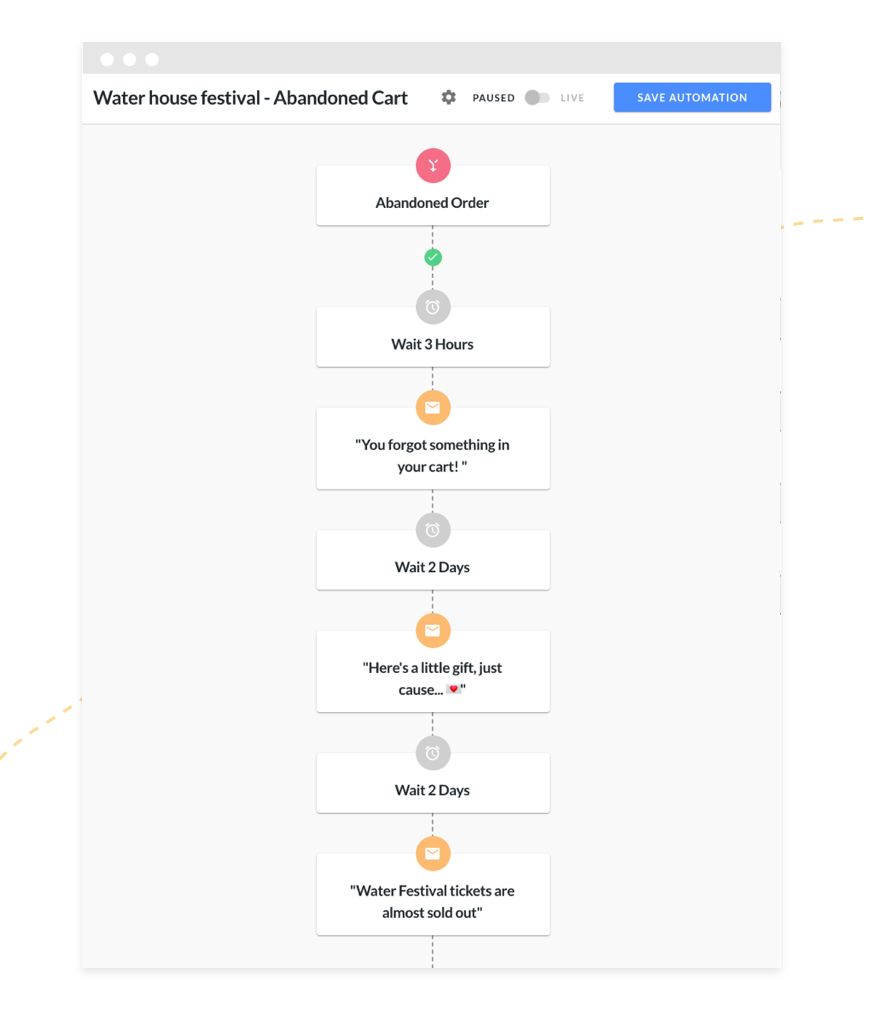 SMS tip: Make your abandoned cart automations even more impactful and and drive more revenue when you add SMS to your current email workflows. With the time sensitive nature of abandoned carts, they're the perfect opportunity to take advantage of the immediacy of SMS.
Here's an example of an abandoned cart email and SMS workflow you can use for your next event: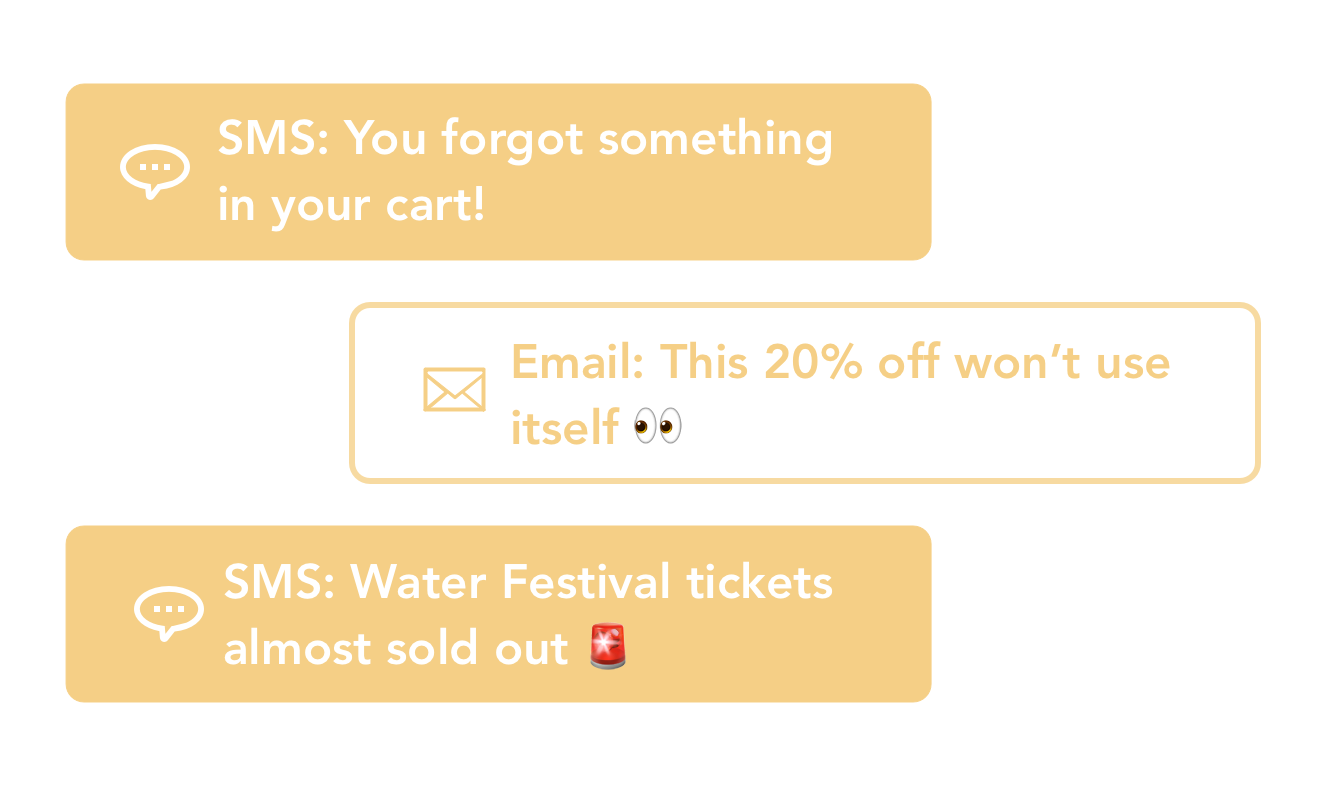 Wrap up
As event marketers, I know you're super excited about getting your post-pandemic shows on the road! It's important to take the time now to set up automations that will do the hard work for you, and engage your audience at crucial moments of their customer journey.
Ready to take it one step further with SMS? Check out the Ultimate Guide to Driving Revenue with SMS in 2021 for everything you need to know about SMS as an email marketer. No fluff, no frills — just the most effective ways to add SMS to your existing marketing workflows, so you can get your SMS strategy converting from day one.