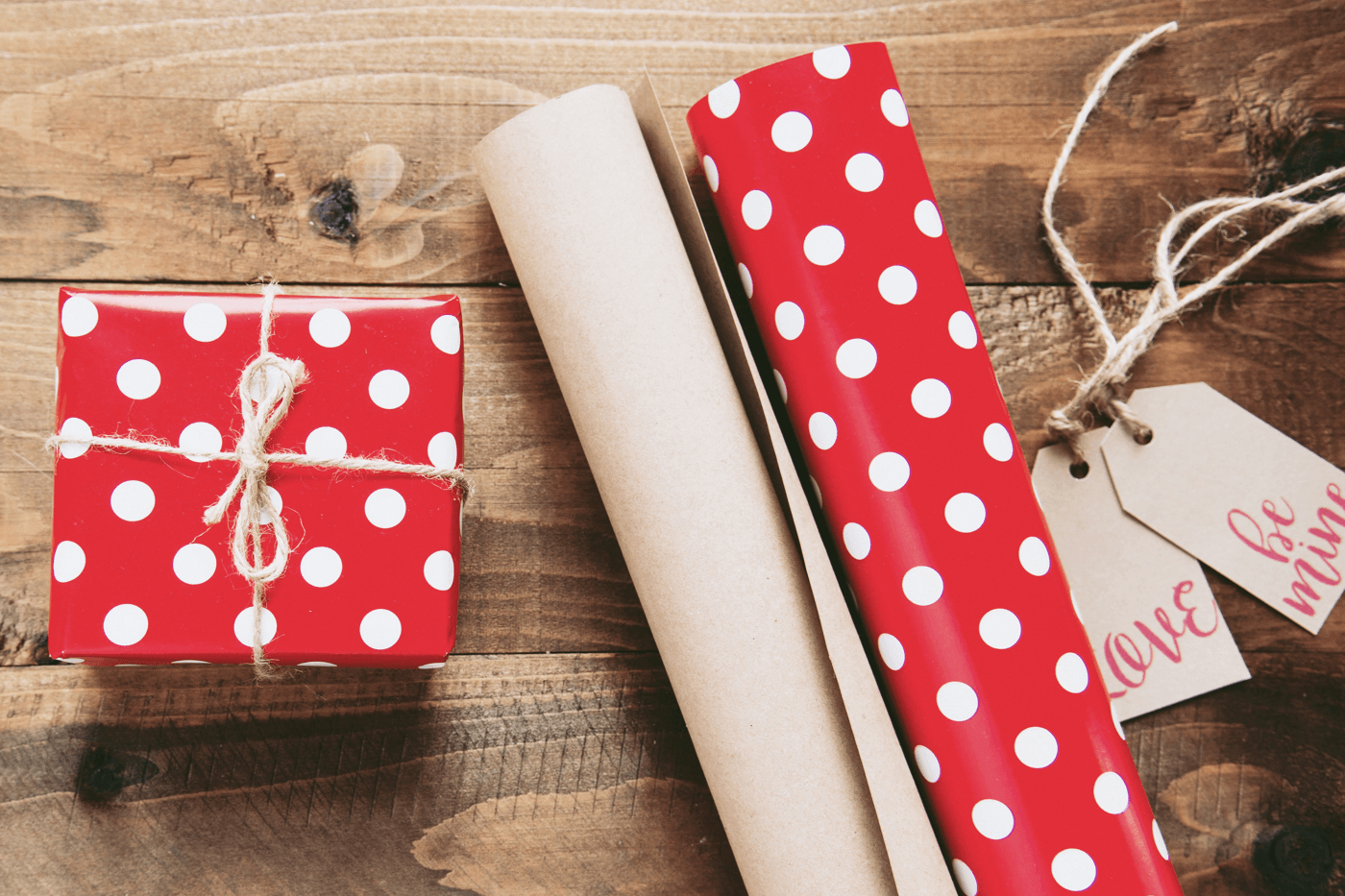 Valentine's Day is coming up fast! If you're planning a themed sale or are going to run email promotions around gift ideas, now's the time to get them ready.
Check out some of the best campaigns from online stores last year to get layout ideas and content inspiration.
1. Aldo: Love To Love
Aldo goes all out with specific red and lip-patterned Valentine's Day merchandise. The email has a treat yourself feel to it with bright reds and clean product photos.

Related: Learn More About Hive For Ecommerce
2. Birchbox: Still time, Valentine
Birchbox pitches their monthly beauty subscription box as a one-time gift or variable-length subscription for your Valentine. It's a fun, aptly-themed email with the two ways to give clearly outlined.

3. Dr. Martens: Made To Break Hearts
Dr. Martens GIF of new Valentine's themed products definitely won us over. Whether you're treating yourself on Valentine's Day or looking for the perfect gift, this email will definitely make you want to check out the new collection.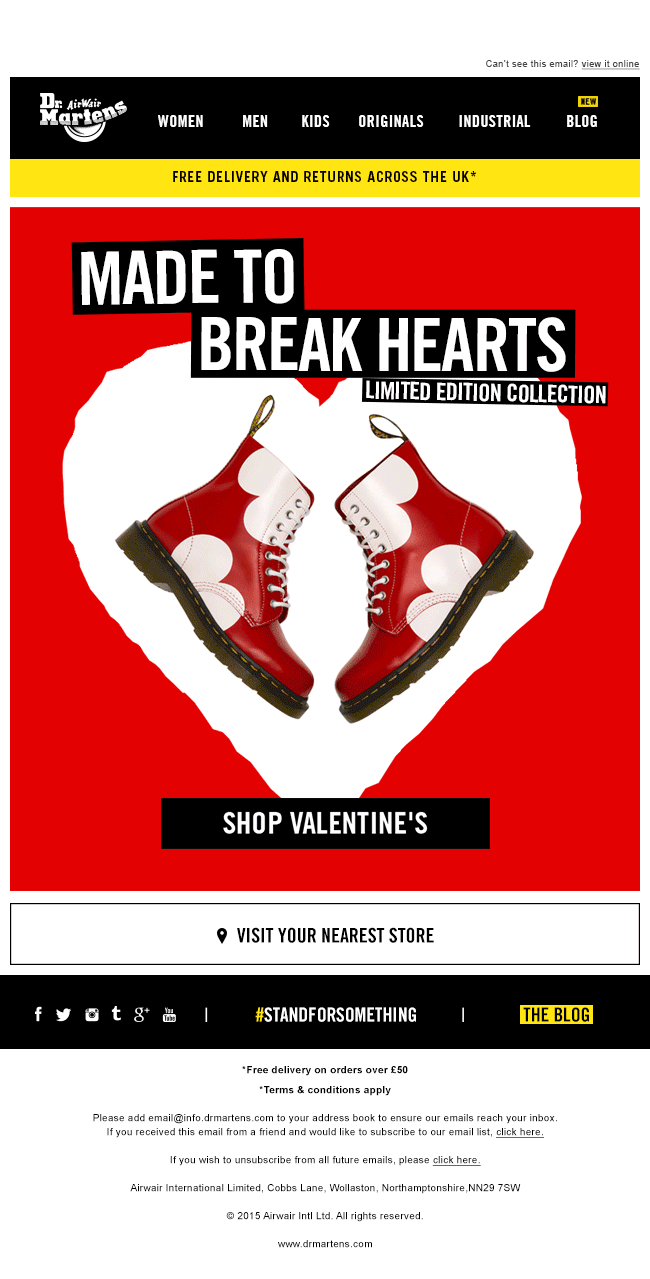 4. Frank Body: If you love a babe, let them know.
Frank Body celebrates Valentine's by bringing back the love letter, letting subscribers send personalized notes to their loved ones. This is a fun spin compared to traditional campaigns - Frank Body reminds you of their brand during a time you might be shopping for your Valentine without pushing you to buy.

5. Godiva: Our Valentine's Collection
Of course Godiva gets in on the love with Valentine's-specific chocolates. Not only is this email campaign mouth-watering, it includes a 15% discount. How could you say no?

6. H&M: 50% Off Valentine's Gifts
H&M knows how to do a Valentine's sale right, with 50% off gifts for the special occasion. Bonus, they throw in some date night outfit inspiration - if you're already shopping for gifts, why not get an outfit for yourself too?

7. J. Crew: Your Secret Admirer Has A Surprise For You
J. Crew cleverly frames their Valentine's sale as a surprise from a secret admirer. It's a message you can't help but click.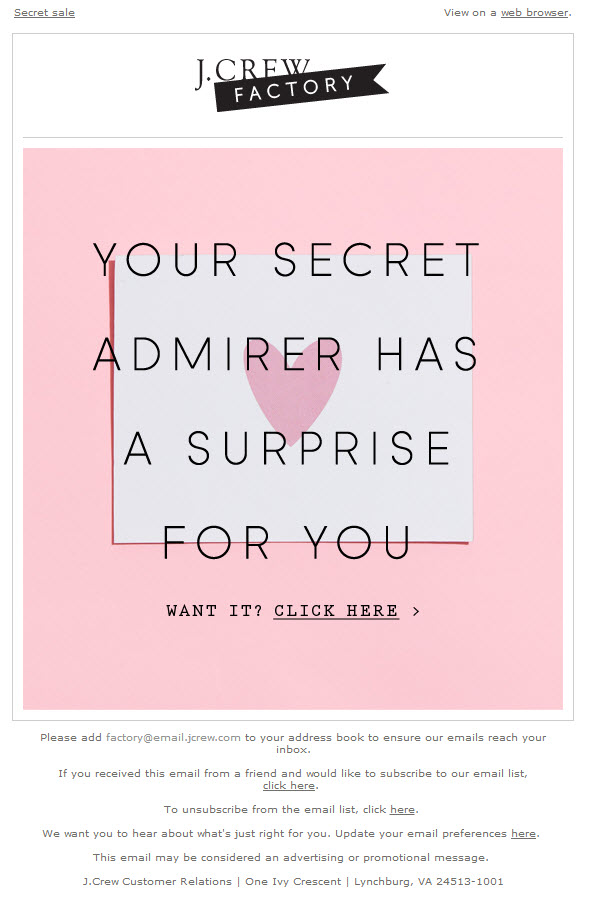 8. Loft: Let's Give Them Something to Talk About
Loft also gets in on the 50% off sale, plus free shipping on orders over $125. It's a cute, relevant email with just enough mystery to get subscribers to click through to see the sale.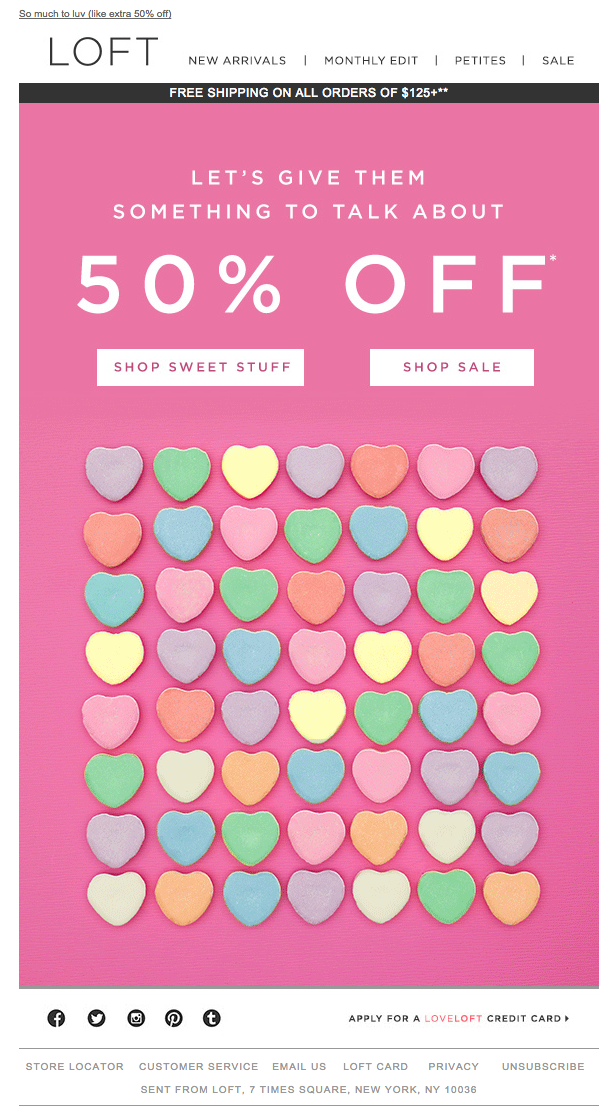 9. ModCloth: 14% Off To You From ModCloth
In a smart play on Valentine's Day falling on the 14th of February, ModCloth offers a 14% off coupon code, aptly named 'CUPID.'
10. Quiz: Hey Valentine's Bae
Focusing on outfit ideas instead of gift inspiration, Quiz gives options for every Valentine's Day scenario you can imagine, from date night to girls night.

11. Saxx Underwear: A Gift You Can Both Enjoy
Saxx gets cheeky (no pun intended) with their Valentine's Day email, reminding subscribers to get in their gift orders soon so that they arrive in time for the big day.

12. Starbucks: Served With Love
Starbucks serves up the perfect gift idea for the coffee lover in your life, and sweetens the deal with free shipping.

13. The Body Shop: Valentine's Day Gifts
The Body Shop covers all the bases with this campaign - gift inspiration for women and men, plus a coupon to entice subscribers even more.

14. Topshop: Free Express Delivery
Topshop does a great job of enacting FOMO in their email, giving subscribers a last call to get free express delivery before Valentine's Day. For last minute shoppers, this could be the reminder they need to make sure that special someone isn't disappointed.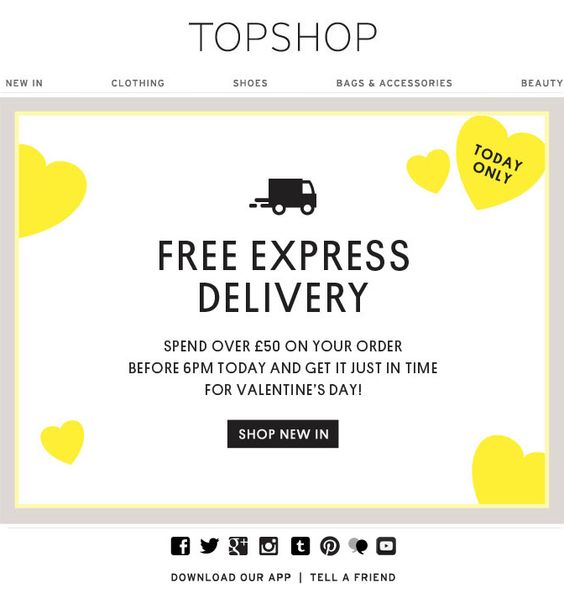 From gift inspo to outfit ideas and clever coupon codes, there are a ton of options when it comes to setting up your campaign for Valentine's Day this year. Keep these ideas in mind as you're crafting your emails to guarantee a fun, engaging campaign.