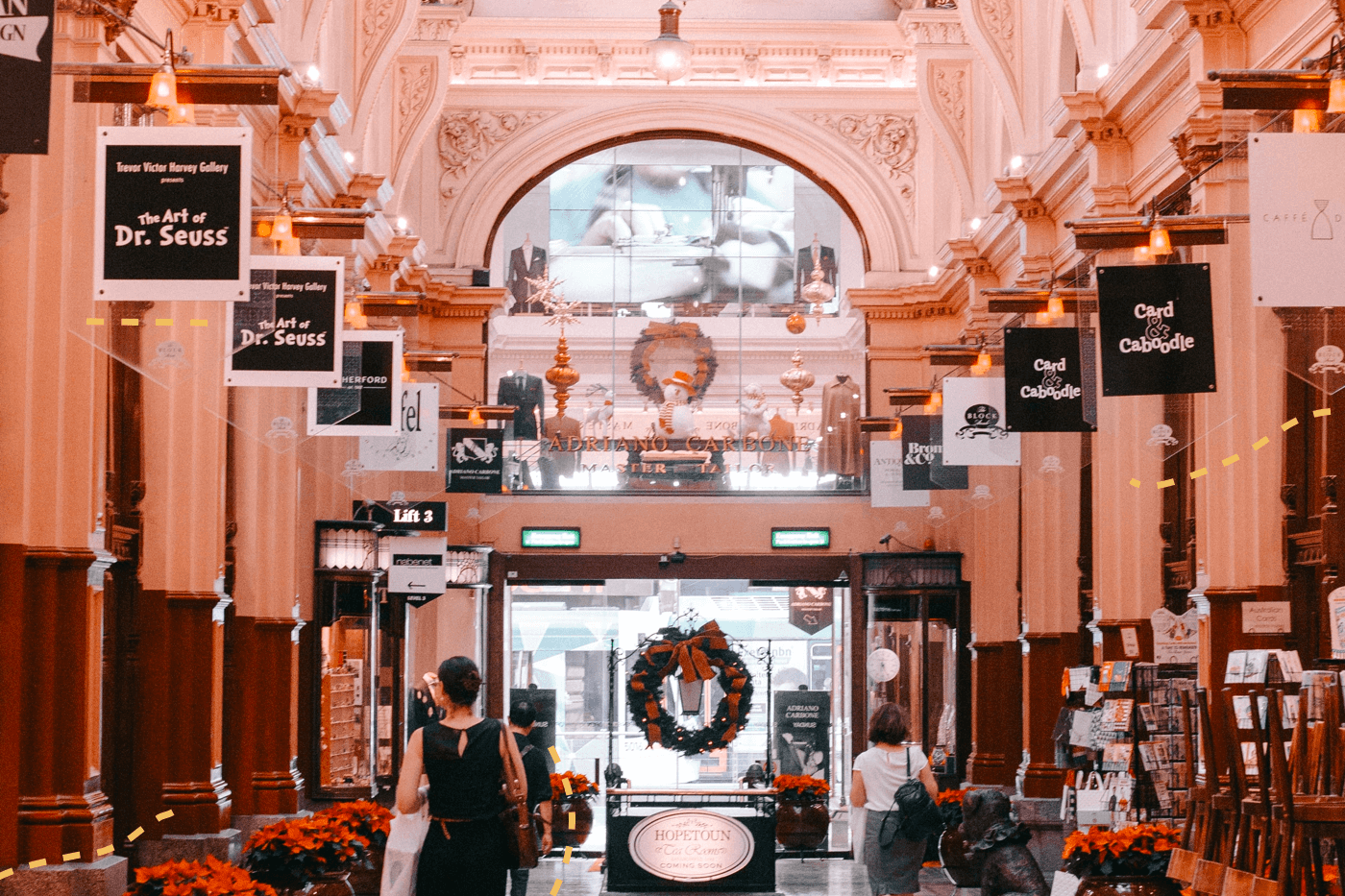 The busiest shopping season is just around the corner, and consumers are already starting to look for the best holiday deals from their favourite brands. With holiday ecommerce spending in 2019 expected to rise 3x more than the rate of total retail spending, it's apparent that consumers are shifting to online retail for their holiday purchases. This makes it a crucial time to think about how to set your brand apart online and in the inbox.
A good subject line may be the only thing that sets your brand's email apart in the noisy holiday inbox. With your competitors offering similar holiday discounts, coming up with engaging subject lines can go a long way in boosting open rates, and getting your subscribers to click through and purchase from your brand. Let's dive in to 100 holiday subject lines guaranteed to help you drive holiday sales.
Thanksgiving Subject Lines
Happy Thanksgiving from [Your Brand Name]
A little thank you treat for you.
Good gravy. A thankful 30% off.
Thanks for being you.
Best. Thanksgiving. Ever. It all starts here.
Gobble up these deals 🦃
Thanksgiving hosting, toasting & roasting must-haves.
Pre-thanksgiving: everything is 40% off!
Giving thanks - from us to you. 50% off any item!
Put your fork down - this sale is almost over! 20% off everything.
Our thanks to you.
Friendsgiving ready - 50% off for you and a friend
Thankful for you, and for 20% off new arrivals
Feeling thankful, feeling fall, feeling sweaters
A special gift to thank you for being you
A BIG thank you and even bigger deals
Feast on this! 50% off fall sweaters
Turkeyed out? Dish up 30% off!
Everything you need for the perfect Thanksgiving Dinner
Happy Thanksgiving, From Us To You
Black Friday Subject Lines
Anyone Up? Black Friday is on!
Pssst! Get the scoop on Black Friday
Black Friday early access - 50% off just for you
Black Friday Sneak Peek Inside
If you're going to open one email this weekend…
👇Better than their deals ☝️
Black Friday savings without the big crowds
Skip the sales. Make a difference.
Enjoy stress-free Black Friday shopping - sale is online now!
Black Friday event: 20% off new-arrivals
Cyber Monday Subject Lines
Cyber week deals now live!
It's Cyber Monday! Take 15% off EVERYTHING!
Your boss is shopping today too
Cyber Monday is now Cyber WEEK! New deals live
Cyber and chill?
The Cyber-est of all Mondays
Final stretch! Only a few hours left of our Cyber Monday 40% off deal
Cyber Monday is on… Work can wait.
Your exclusive Cyber Monday discount is here
Drop everything! Our Cyber Monday deal is live!
Related: 20 Cyber Monday Subject Lines for Ecommerce
Christmas Subject Lines
The Very Merry Sale - 50% off everything!
New arrivals, just in time for Christmas 🌲
The perfect gifts for everyone on your list - our gift guide is now live
12 Days of Christmas deals start now!
Christmas Sale: Buy One Get One Free!
Check off everyone on your Christmas gift list - deals inside
Last chance to order Christmas gifts!
$10 Express shipping to get it just in time for Christmas!
The 12 most wanted gifts this Christmas
Pre-Christmas deals - now live online!
Treat yourself this Christmas - here's 40% off just for you
You deserve a Christmas gift too - your gift is inside
Get it by Christmas - order by tomorrow
Ho ho here's 40% off everything for Christmas!
The ultimate last-minute holiday prep
Merry sale - 30% off sitewide
Ho ho WHOA! 50% off everything!
Stay on her nice list with these Christmas gift ideas
Last day for Christmas Eve delivery!
Deck the halls with these deals!
Related: The Best Christmas Subject Lines for Ecommerce Email
Cold Weather Subject Lines
Cozy up for the cold weather - 30% off sweaters!
Stay inside and shop new winter arrivals
Winter jackets - just in!
Defrost with these HOT deals
Brrr! Warm up with these savings!
Snowflakes and sale days - 20% off everything!
Layer up this winter - buy 2 sweaters, get one free!
Our winter sale starts now!
The 'it's too cold to go outside' list
Our favorite cold weather wins
❄️Snow Day Flash Sale ❄️
New Winter Styles Just Arrived
Introducing The New Collection | Winter
Winter Must-Haves
Our winter sale is heating up
Psst… warm up with 20% off
Savings for the first snow, winter jackets are here
Ready for winter? Last chance for 40% off
Keep warm with these savings
Snuggle up to 30% off everything!
General Holiday Subject Lines
Holiday Shipping - Free Through This Weekend!
Our holiday sale is now live!
Deals just in time for the holidays
Brr - warm up with these HOT deals
The holiday gift guide is here
A free holiday gift with any purchase
There's still time - express shipping for the holidays cuts off tonight!
10 Amazing Gift Ideas for the Holidays
Gifting Made Easy: Free Shipping + Our Top Gift Picks
Spread some cheer - 50% off sitewide starts now!
Holiday Super Sale!
Seasons Greetings and Holiday Savings!
Happy holidays from us to you - here's 30% off!
The perfect holiday gifts for everyone
Holiday shopping - it's a wrap!
Don't forget to treat yourself!
The Joy of Saving Cheers to no stress this holiday season!
Enjoy your holidays with stress-free shopping and 2-day free delivery!
A free gift for you with any purchase 🎁
Wrap Up
Want more inspiration? Check out the 2019 Ultimate Guide to Email Marketing to learn how you can one-up your email strategy in preparation for this holiday season. From email automations that engage your customers at exactly the right time, to segmentation strategies to help you send targeted holiday blasts that optimize your open rates, this guide has everything you need to ensure your email strategy will drive holiday sales.