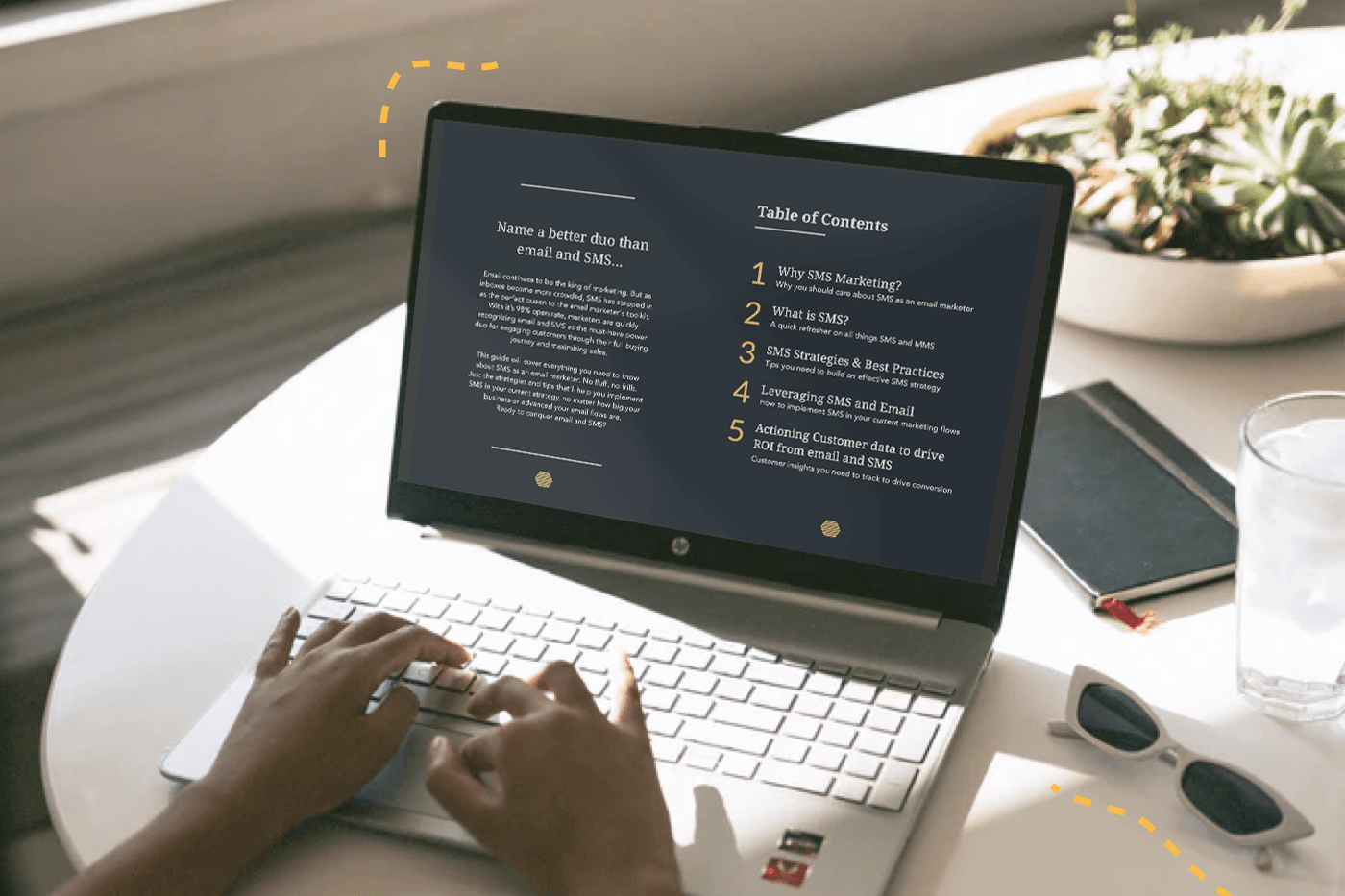 Email is still the king of marketing, but as inboxes become more crowded, SMS has stepped in as the perfect queen in the email marketers' toolkit. That's why we're excited to announce our latest guide, the 2021 Email Marketers' Ultimate Guide to Driving Revenue with SMS! This guide covers everything you need to know to seamlessly integrate SMS into your current email marketing strategy, and to go beyond driving the 40% of revenue you can expect with just email.
From SMS strategies and campaign ideas, to leveraging SMS in your current email marketing workflows, get practical tips and become a pro at both email and SMS with this guide:
The Email Marketer's Ultimate Guide to SMS covers:
Why SMS Marketing?
Why you should care about SMS as an email marketer who wants to drive even more revenue with their omnichannel marketing strategy
What is SMS?
A quick refresher on all things SMS and MMS
SMS Strategies and Best Practices
From collecting SMS opt-ins to SMS campaigns and automations, all the tips and tricks you need to build an effective SMS strategy
Leveraging SMS in your Current Email Marketing Strategy
How to implement SMS in your current workflows and marketing strategy in less time than it takes to say Short Messaging Service
Actioning your Customer Data to Drive ROI from Email and SMS
A deep dive into the customer insights you need to be tracking to drive conversion
SMS Strategy Checklist
A checklist of to-dos to get your SMS strategy running and converting from day one. No stress and no confusion here
With the strategies outlined in this SMS Strategy guide, you'll have everything you need to create a comprehensive SMS strategy that works alongside your current email marketing workflows, and drive even more engagement and revenue for your brand. If you're looking for ways to level up your current marketing strategy, SMS may be exactly what you need to engage customers better and sell more this year. Download the Email Marketer's Ultimate Guide to SMS and boost your online sales in no time!