Latest from Hive: Instagram Email Automation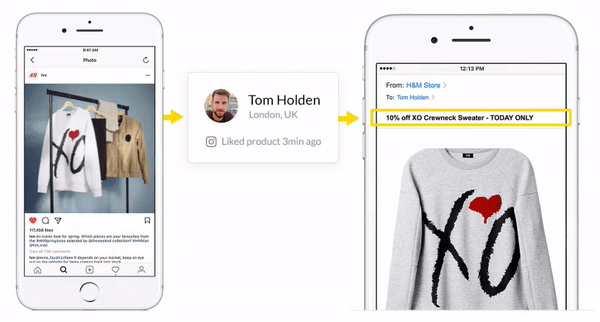 At the end of June, we promised updates to our email automation in the near future. Today, we're excited to announce email automation based on Instagram engagement. When someone likes or comments on your Instagram page, you can send them a customized, automated email.
What's coming up next?
Send an automated email when someone retweets or likes your tweets
Send an automated email when someone likes a specific post or tweet (great for high value e-commerce email campaigns!)
If you have a large email list and are looking for more social data on each of your contacts to run automated emails based on Instagram engagement, you can find out more about Hive.co's contact enrichment here or get in touch with us at enrichment@hive.co.
Ready to try it out? Set up your first Instagram automation by going to your Hive dashboard and clicking Email Journeys in the left sidebar. If you don't have an account yet, try starting a 7-day free trial.
Subscribe to Hive.co
Get the latest posts delivered right to your inbox