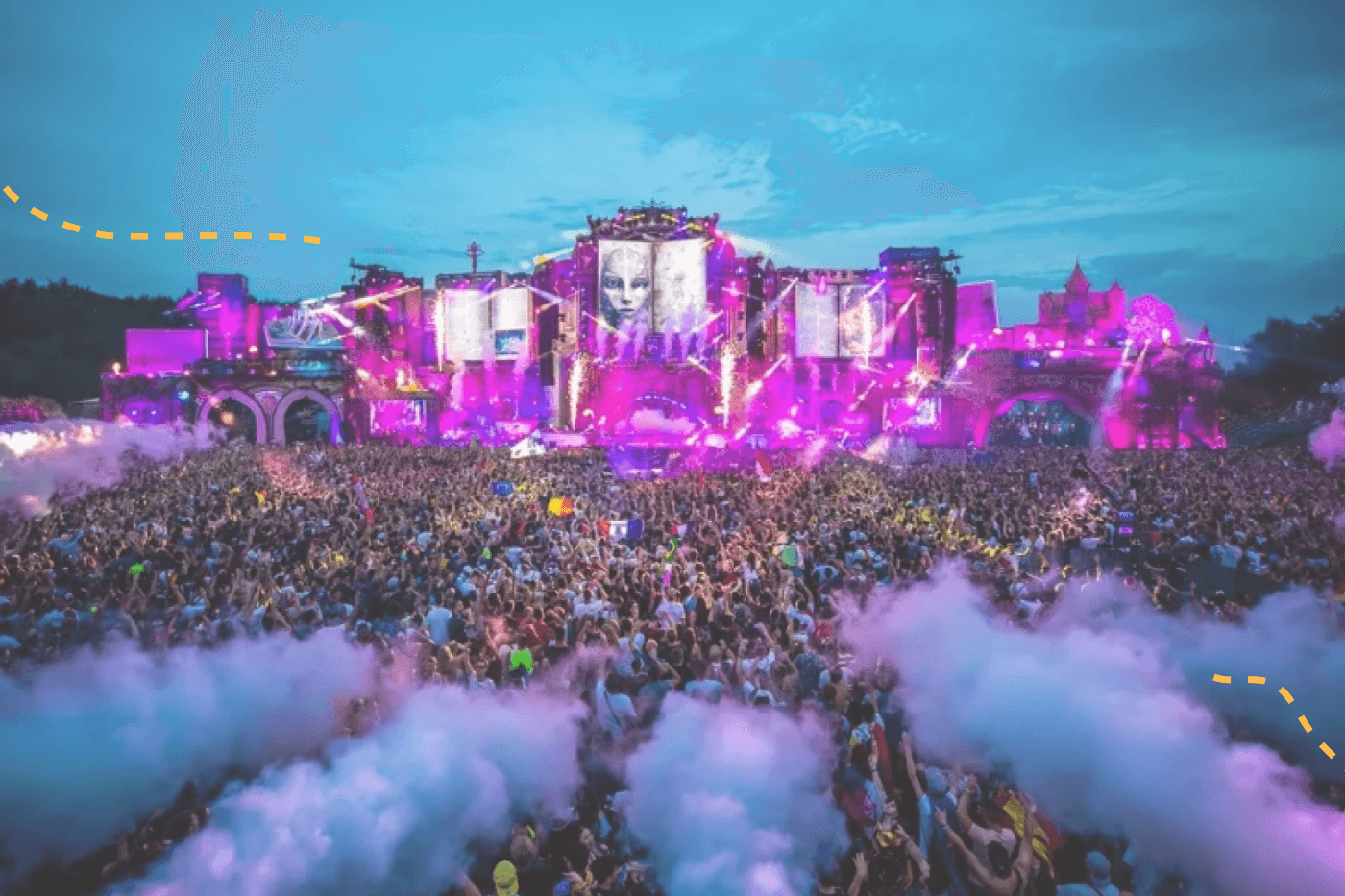 SMS is a powerful channel for reaching your fans without having to battle a crowded inbox. With most phones sending a push notification for new texts, it's no surprise that 90% of SMS messages are read in the first 3 minutes. SMS has a 30% higher conversion rate than email and a whopping 36% click-through rate.
With concerts, festivals, and shows returning later this year, now's the time to start growing your SMS list so you have a fanbase right at your fingertips when tickets go on sale. Here are the best ways to collect phone numbers and opt-in from your audience to grow your SMS list.
Update Your Current Signup Forms
Add a phone number field to your current signup forms so you can collect both email and SMS opt-in from subscribers.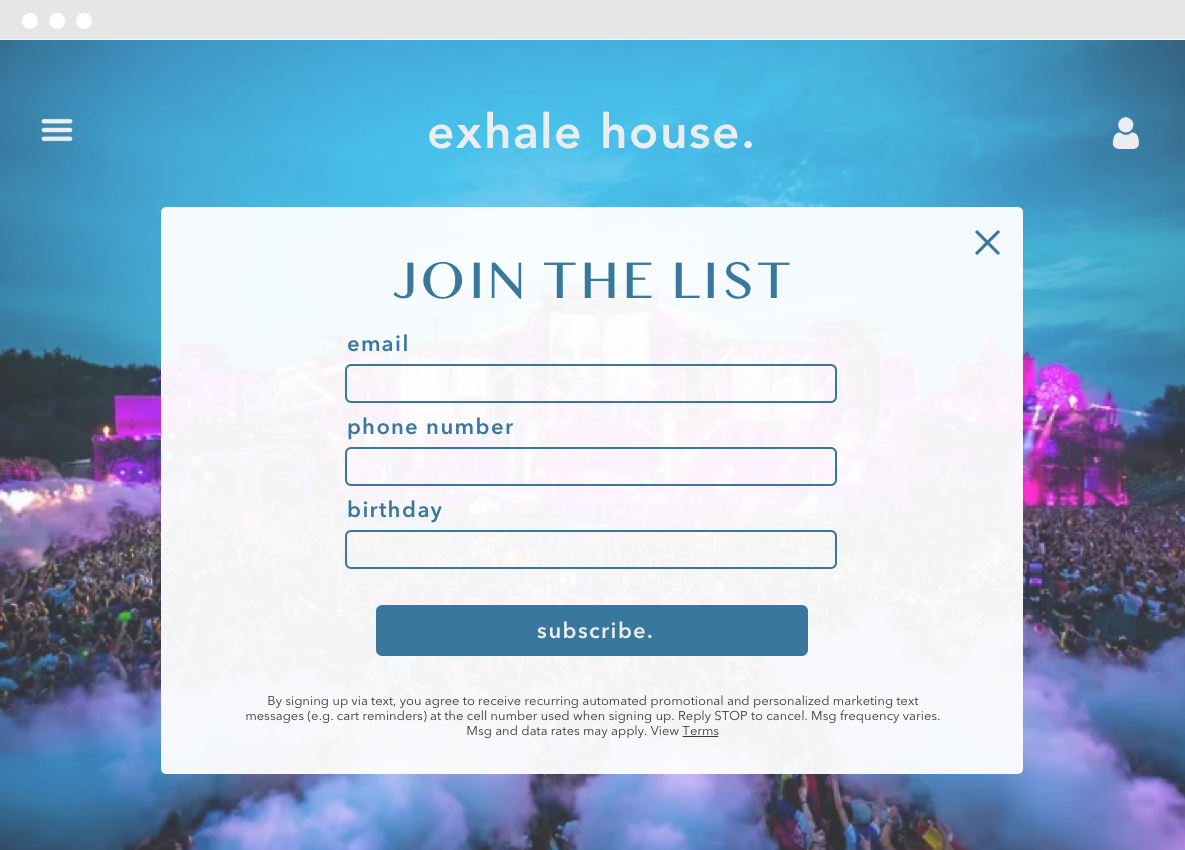 Pop-Up Signup Form
Set up a signup form that pops up when your audience is browsing your site, or when they're about to leave (called an exit intent signup form). This offers a more seamless experience, while ensuring your signup form isn't missed! Offer an incentive to sign up and you're guaranteed to add a new phone number to your list.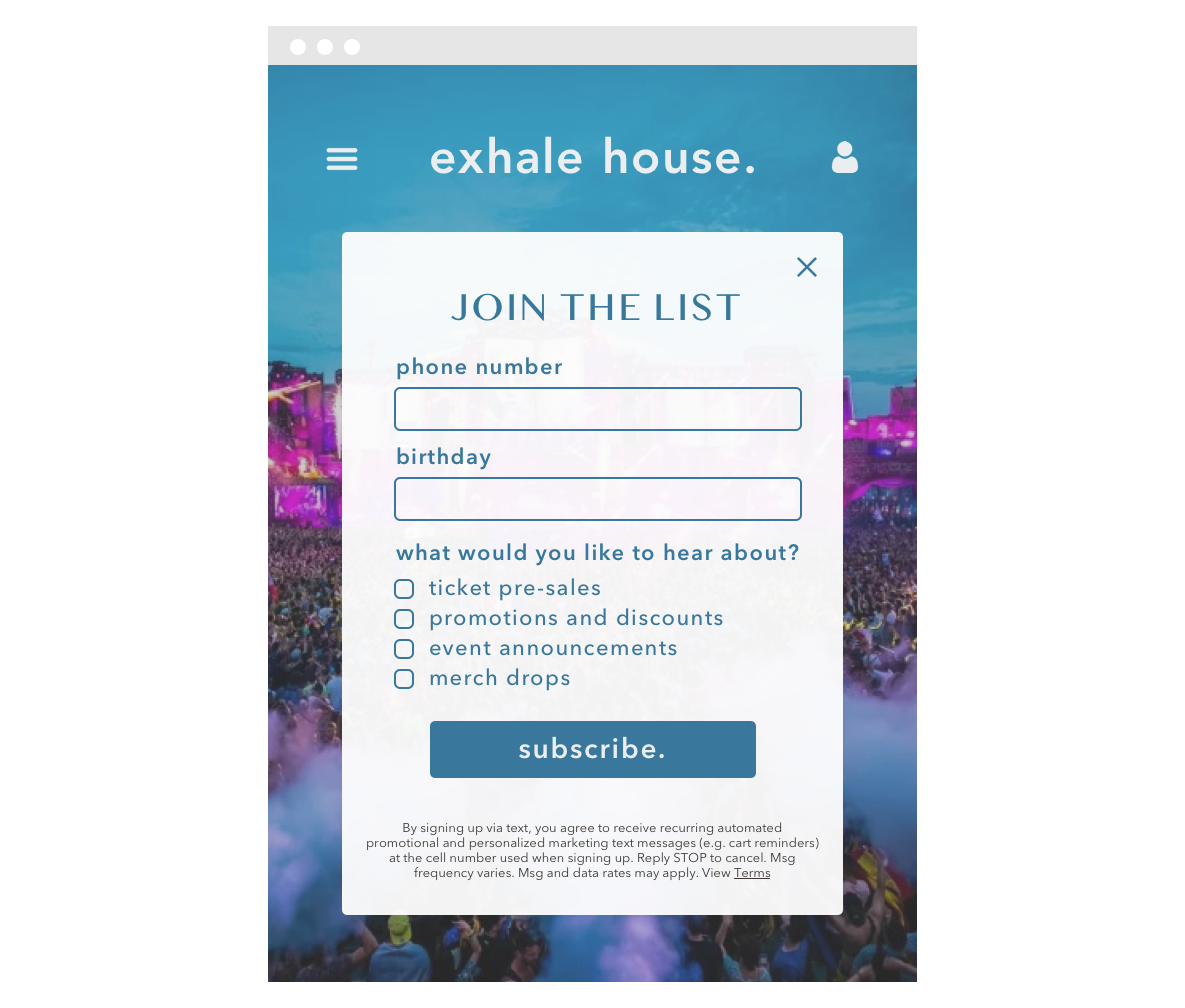 Pre-Sale SMS Notifications
Set up a landing page where your audience can subscribe to be notified by text when pre-sale begins. Make signup even more enticing by offering exclusive early access to your SMS subscribers.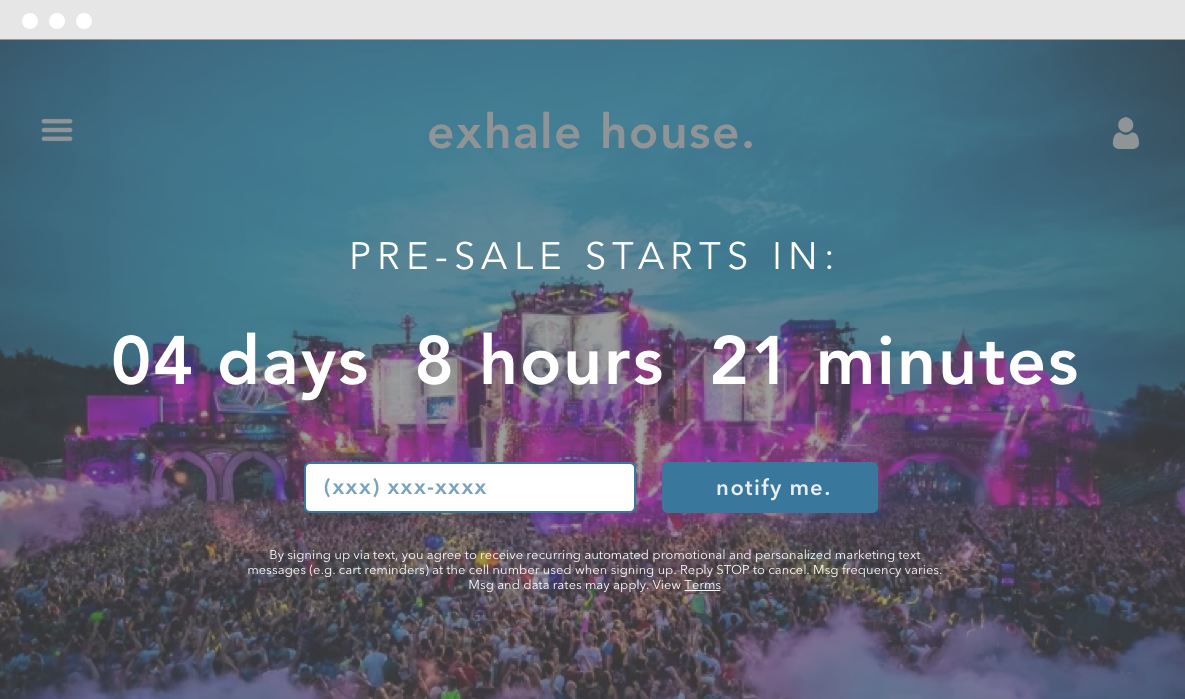 Contest Landing Page
Whether it's VIP tickets or limited edition merch, give your audience a chance to win cool stuff by signing up with SMS.

Wrap Up
Leverage SMS in your event marketing strategy to drive revenue, customer engagement and maximize ticket sales. Want more tips on how to boost sales with SMS? Get all the SMS campaigns and automations you need in The Event Marketer's Guide to SMS 👇🏼