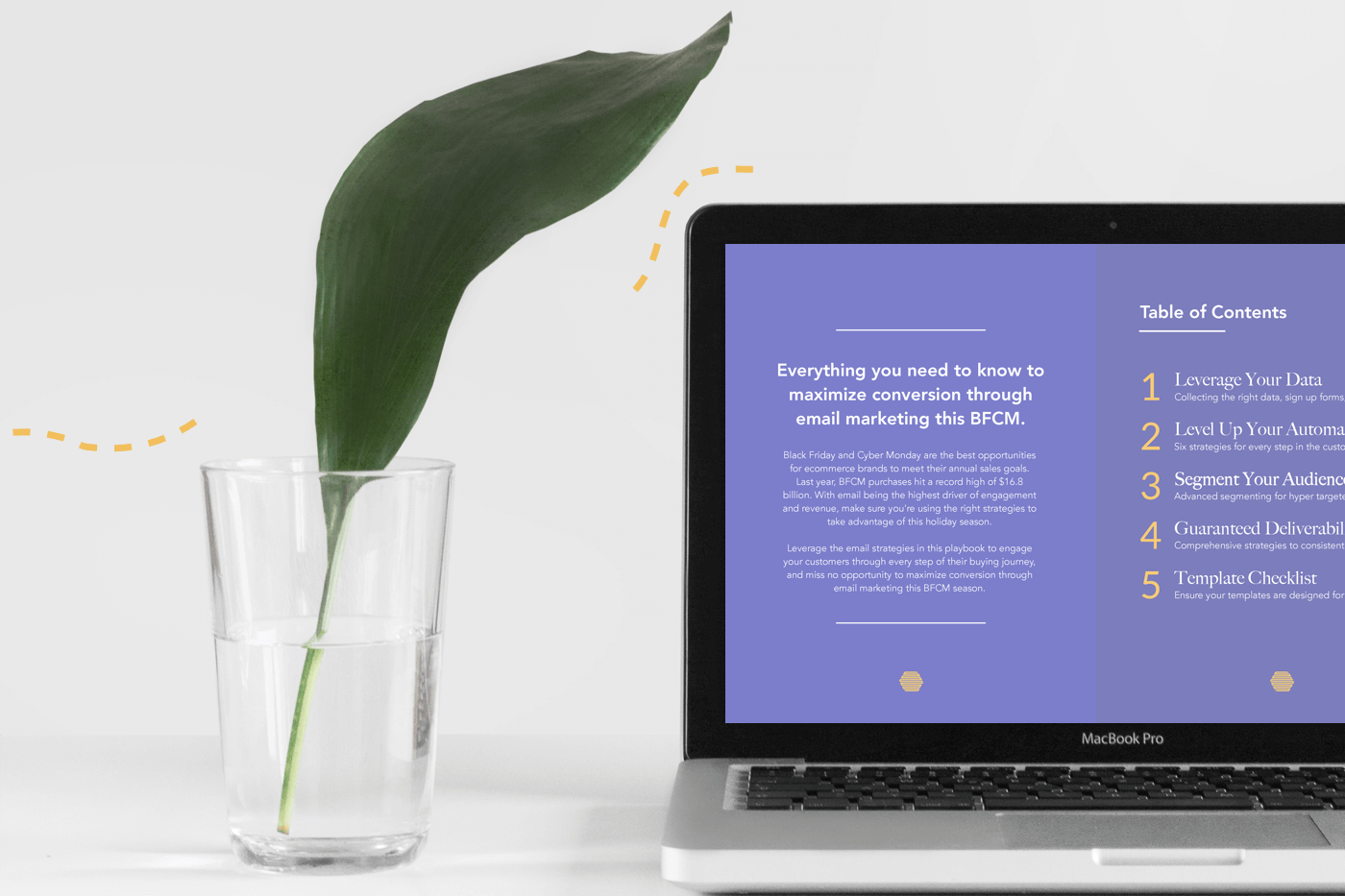 We're excited to announce Hive's BFCM Playbook: Email Strategies To Drive Conversions! With last year's BFCM weekend bringing in $16.8 billion in revenue, this is the best time to leverage the strategies in this playbook to meet your annual sales goals.
This playbook dives into everything you need to maximize conversions with your BFCM email strategy. From leveraging your customer data to leveling up your email automations, this playbook breaks down the strategies you should be using to engage customers at every step of their BFCM buying journey.
This playbook covers:
Leveraging Your Data
Use sign up forms, and contests to collect the right data so you can tailor your customers' experience based on their needs and preferences. Leverage the data you already have and use customers' previous spending behavior to infer future purchases and drive campaigns.
Leveling Up Your Automations
There's no question that automations directly increase open rates and conversions, meaning more money in your pocket. Set up the automations in this playbook to make sure you're ready for BFCM.
Segmenting Your Audience
To send good emails, you need to make sure you're sending them to the right people. Use the advanced segmenting tips in this playbook to make sure you're sending emails to the right audience and really driving conversions.
Guaranteed Deliverability
A focus on deliverability should be a part of any strong email campaign. Use the comprehensive strategies in this playbook to consistently land in inboxes.
Template Checklist
This checklist is a quick refresher to ensure your email templates are designed for engagement and optimized to drive the most clicks and conversion.
With the strategies outlined in this BFCM playbook, you'll have everything you need to create a comprehensive BFCM strategy that focuses on engagement and driving revenue for your brand.
Our team cares about helping you achieve your BFCM goals through email marketing, and we're  offering free BFCM strategy consultations, no matter what ESP you're on. Reach out at hello@hive.co to get started!