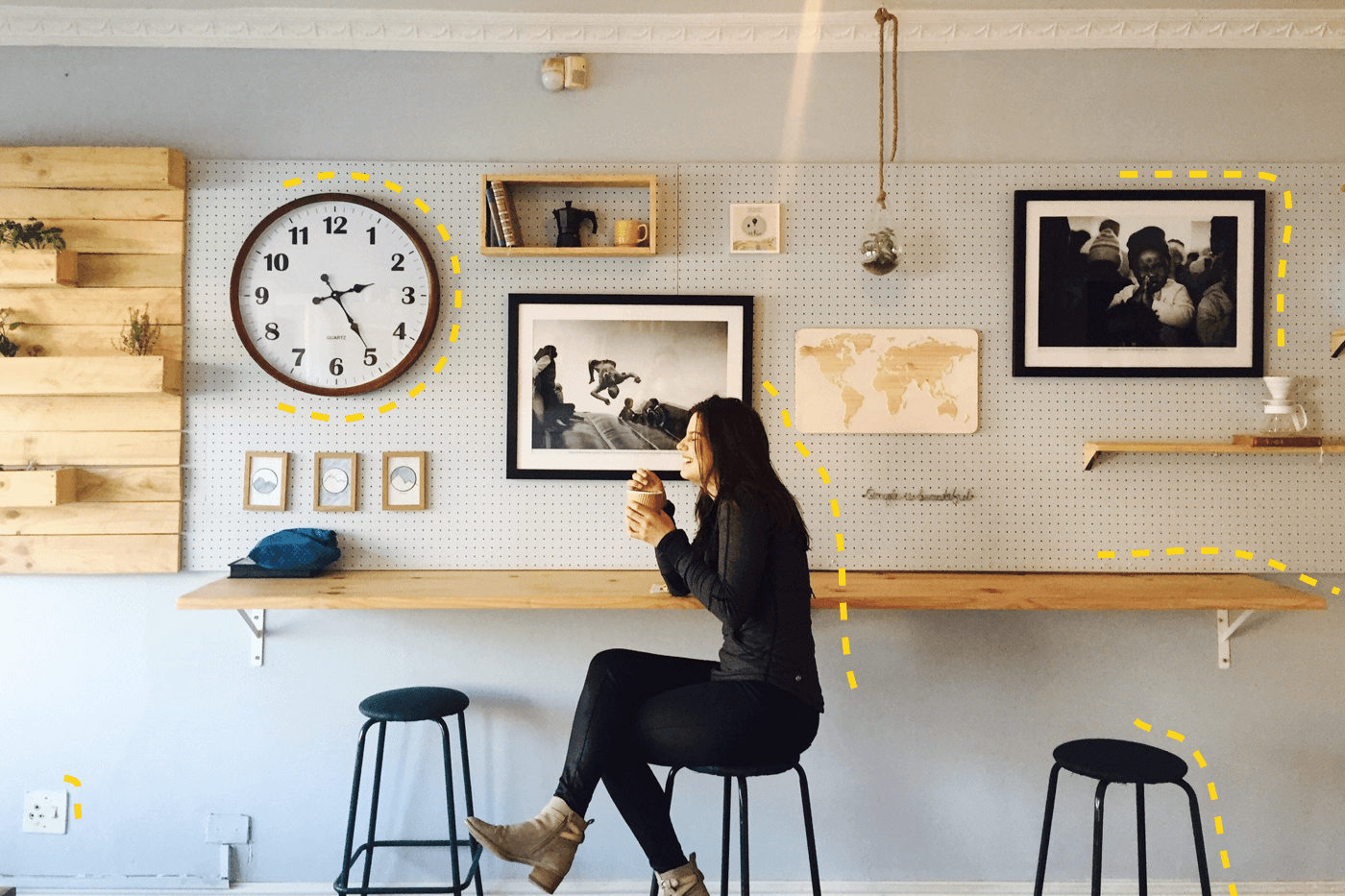 Ecommerce has made window shopping more accessible than ever - most of our favorite stores are just a click or a tap away. As a marketer, more eyes on your store is definitely a good thing, but increased views without purchases can lead you to wonder what's going on. Why do customers browse but not buy? They could be distracted by a phone call, have to leave for work, fall asleep - life is hectic and the reasons are endless.
Whatever the answer is, setting up a browse abandonment email journey is a powerful way to bring people back to purchase after a session of window shopping. According to SaleCycle, the average open rate of browse abandonment emails is 37%, with 14% of opens clicking through, and 11% of clicks converting to purchase. With some decent store traffic, this automation can have a significant impact on revenue.
We've put together some of our favorite browse abandonment email templates, with combinations of helpful tone and visuals, persuading customers to come back without making them feel like they're being watched.
1. Warby Parker: News flash
Warby Parker stays on brand with a clean browse abandonment email that focuses on the product. They promote their free Home Try-On program and make it easy for the customer to add the frame to their cart, which is just the right amount of persuasion without being pushy.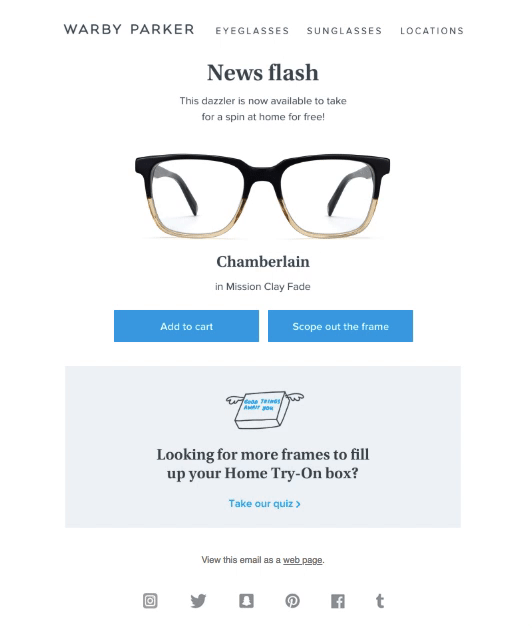 2. Timberland: Thanks for visiting Timberland.com
Timberland invokes urgency with the scarcity principle in their email, letting customers know that the item they were browsing is limited in stock - a great little push to get them to check out. Bonus, they include more product recommendations for a potential upsale.

3. Loeffler Randall: We noticed you've left something behind.
Loeffler Randall hits the nail on the head with tone - the copy in this email is just the right level of casual but persuasive. By including other options to browse at the bottom of the email, customers are more likely to visit the store again and resume browsing.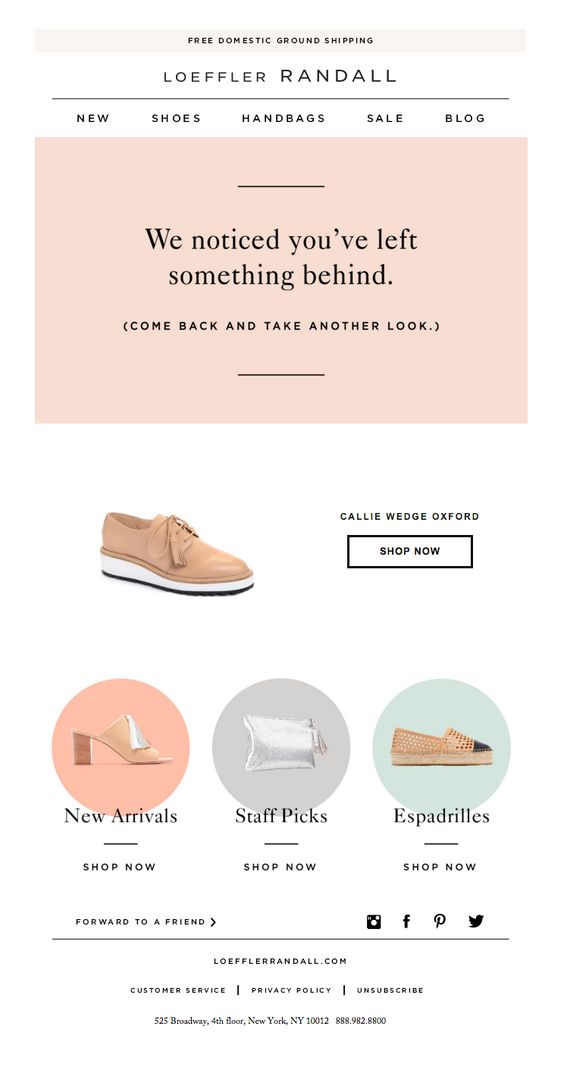 4. Dollar Shave Club: Stick Around This Time
Dollar Shave Club's browse abandonment email has it all: cheeky copy, a clear CTA, and pretty funny testimonials. This style of email is an effective way to warm potential customers up to your brand and get them to return to your site.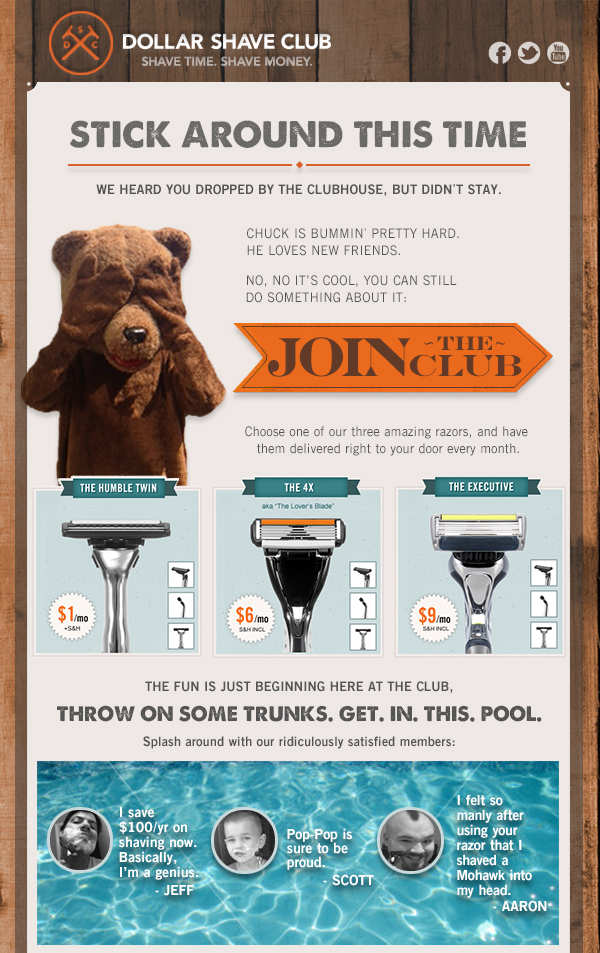 5. Rue La La: Liked what you saw?
This email from Rue La La is simple yet effective, proving that you don't have to get too fancy with your browse abandonment email. A straightforward reminder can have a big impact.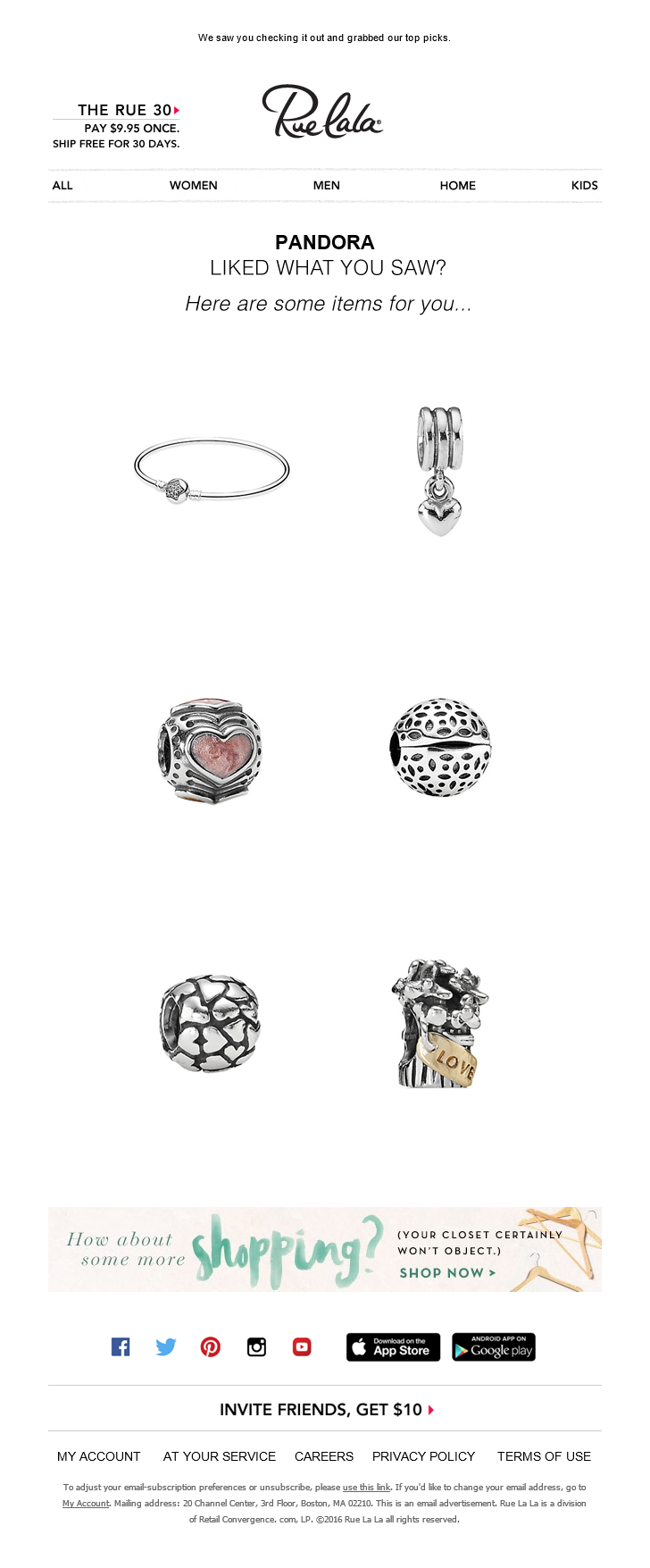 Time for templating
If you don't already have a browse abandonment email journey set up, now's the time! We hope you find these templates inspiring and can incorporate some new ideas into your strategy to keep your customers coming back for more.
Related: Learn More About Hive For Ecommerce