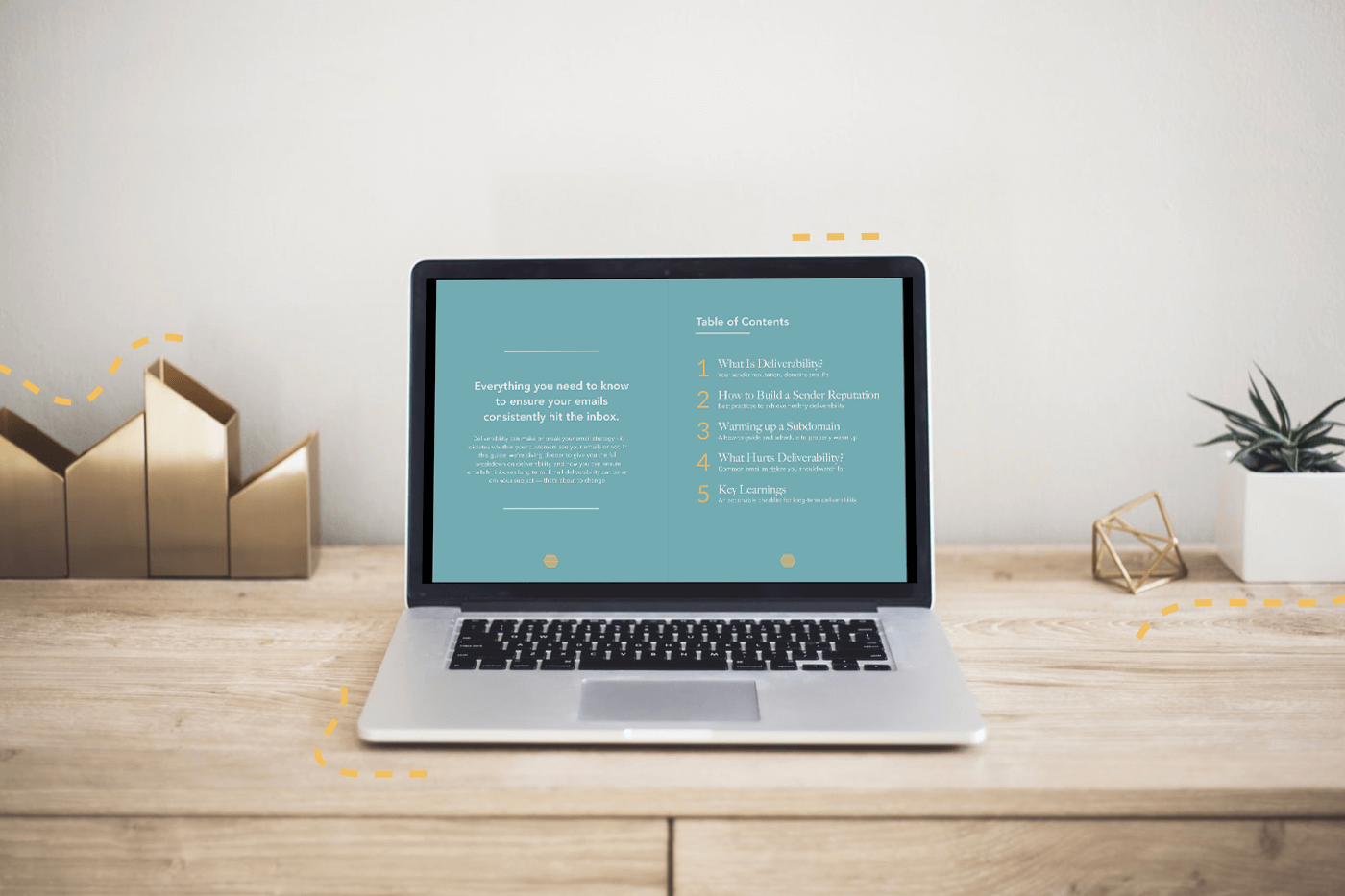 We're excited to announce that Hive's 2019 ultimate guide to email deliverability is here! This guide is one of our most popular resources, diving into everything you need to know about email deliverability. From building a strong sender reputation to common email mistakes you should avoid, the guide breaks down deliverability in an accessible way to help you make sure your emails consistently hit inboxes in the long-term. Plus, a bonus deliverability checklist so you have an actionable way to start optimizing your email.
Whether you run email for a large ecommerce brand or a small events business, every marketer cares about one thing - customers seeing your emails in the inbox. That's where deliverability comes into play. The 2019 Email Deliverability Guide dives into:
What is Deliverability?
Your sender reputation, custom and subdomains, and shared vs. dedicated IPs
How to Build a Strong Sender Reputation
Best practices to achieve healthy deliverability
How to Warm Up a New Subdomain
A how-to guide and schedule on how to properly warm up a subdomain
What Hurts Deliverability
Common email mistakes you should avoid
Key Learnings
An actionable deliverability checklist
From this guide, you can gain a comprehensive understanding of what deliverability is and how you can achieve it in the long-term. Key insights from our team of email deliverability experts are included, helping you shape an email strategy that is guaranteed to result in better deliverability.
If you're looking for a way to improve and optimize your current email strategy, or here to learn about email fundamentals and how to set up a new email program for success from the get go, the 2019 Ultimate Email Deliverability Guide is a valuable resource for you.