Introducing: Content Reporting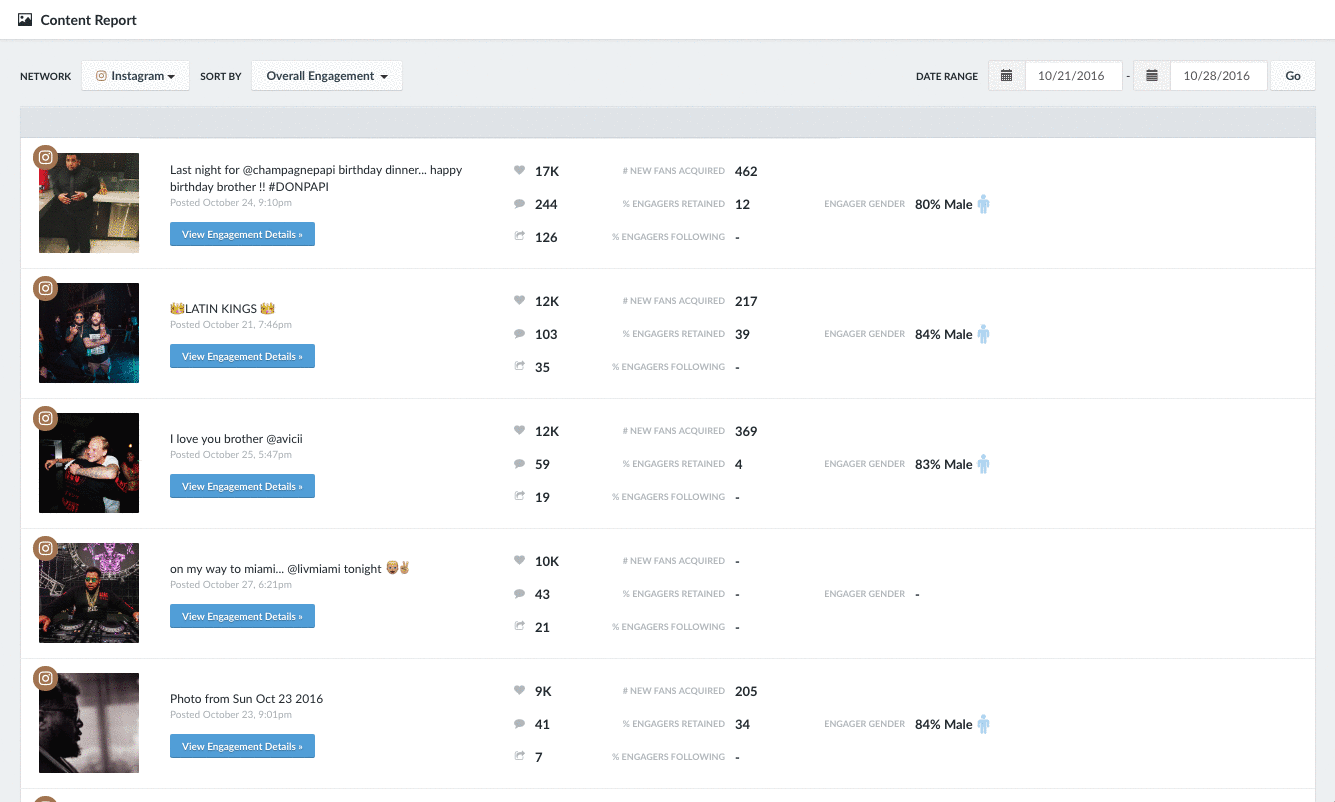 Social Analytics on The Post-Level
If you're doing marketing in 2016, social content is likely essential to your strategy.
Whether a Facebook ad, a tweet of your newest video, or an Instagram photo of a new product, creating appealing social content is a proven strategy to raise awareness and purchase intent.
Now, for the first time, Hive is giving you the power to analyze the impact of your individual posts - beyond likes, shares and comments.
For every post you make on Facebook, Instagram and Twitter, our new Content Reporting tool tells you:
Follower acquisition: how many engagers are engaging with your page for the first time
Engager retention: the percentage of engagers who've engaged again since
Demographics and location: where and who are your engagers?
Brand Overlap: overlap between engagers on the post, and any other page.
Sentiment: are the comments positive or negative?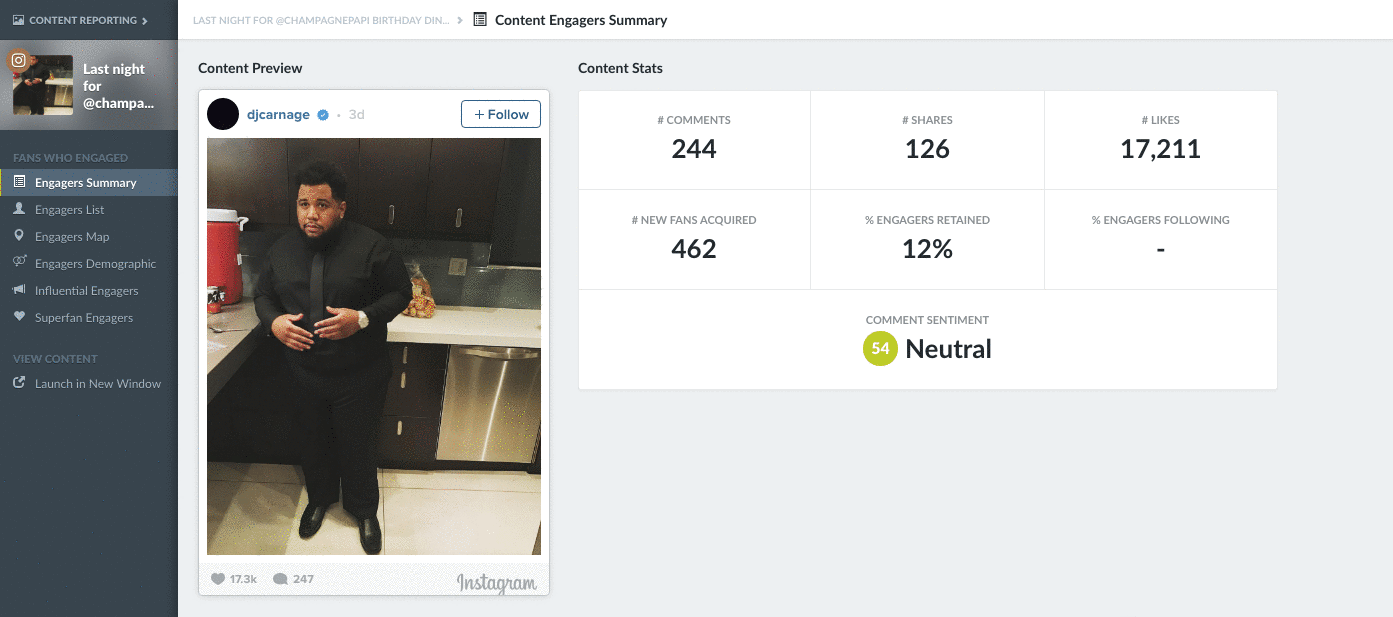 How does this get me results?
Marketing pros all over the world are using Content Reporting to refine their social strategy. Here are some ways to get started:
Verify your marketing hypotheses (did the Facebook post activate the demographic you were hoping?)
Grow your following (which content acquired the most new followers?)
Engage your following (which content engages your current followers?)
Prove impact of branded content (what percentage of your engagers have engaged with the sponsor since?)
Much, much more!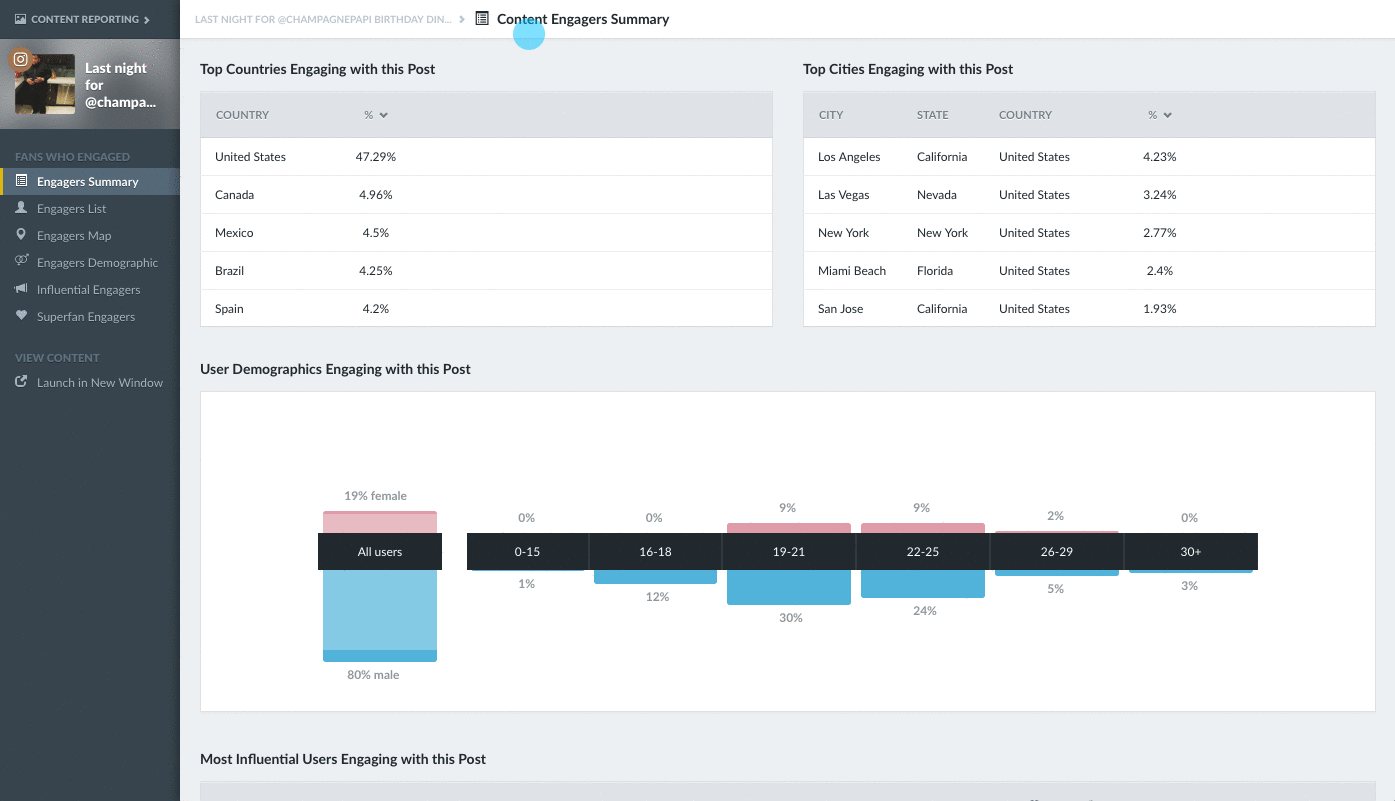 Send an email to hello@hive.co to schedule a demo!